How to Record Netflix Shows on Computer without Losing Quality
This guide wishes to show you the best ways to record Netflix. There are a lot of video streaming services and Netflix is one of the most popular brands. It is famous on the investment of original content, such as House of Cards, Stranger Things, and more. It makes sense that Netflix has become the representative of high-quality shows. However, as a streaming service, Netflix only allows you to watch series. Therefore, you may expect to download all episodes and watch offline anywhere.

Part 1: Free Online Way to Record Netflix Streaming
To record Netflix streaming videos, there are many online screen recorders available on the market. As to which one is better, you might need to spend time in investigating. To save your time, here we'd like to recommend you to use FVC Free Screen Recorder, a completely free screen recorder that lets you record the videos on Netflix with high quality easily. Apart from recording the Netflix shows, you can also capture the audio from the video simultaneously. You can follow the steps below to make a video recording.
Step 1: Visit https://www.free-videoconverter.net/free-screen-recorder/ on your browser, and then click the Start Recording button to download and install the launcher.

Step 2: After activating the launcher, you will enter into the home screen of this online application. Here you can select the recording area. If you want to record the audio at the same time, you need to turn on Speaker.

Step 3: Click REC to start recording. Once the recording is over, click the Stop button to end the process.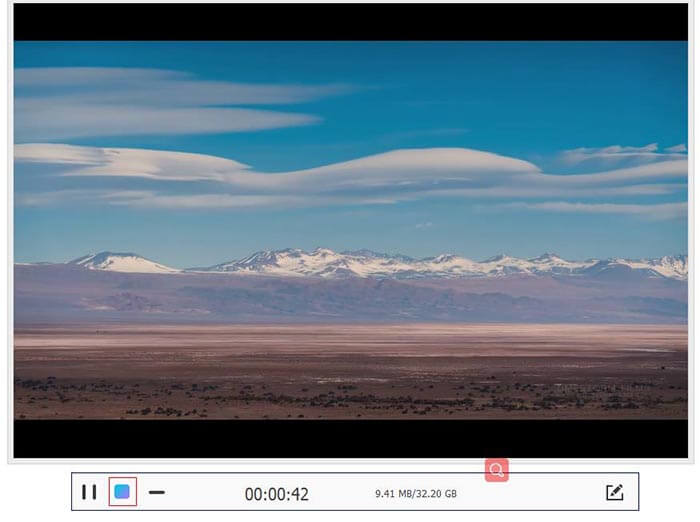 Step 4: Then, your recording of Netflix shows will be saved to your computer automatically. You can manage the recorded video such as rename, play, share, delete, etc.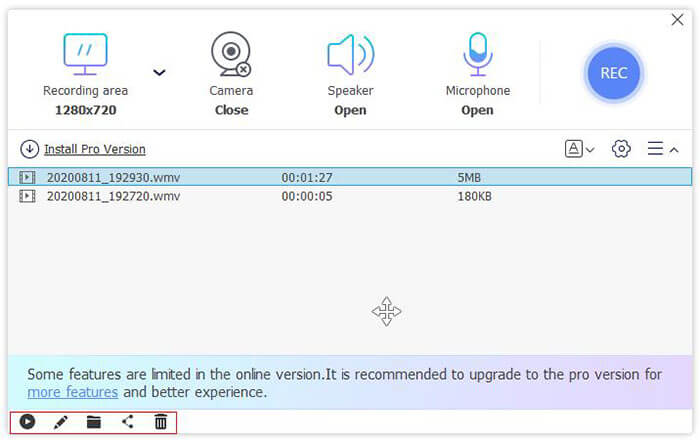 Part 2: The Best Way to Record Netflix Streaming
When record Netflix shows, you probably focus on several factors, such as use with ease, quality loss, bonus features, and more. Aiseesoft Screen Recorder can meet all your need.
1. Capture online videos from Netflix, YouTube and more.
2. Support a wide range of video formats, like MP4, WMV, AVI, etc.
3. Make schedule recordings based on the length of videos.
4. Preview Netflix video recording with the built-in media player.
5. Optimize video quality automatically while recording.
In short, it is the best option to record Netflix shows if you want to get high quality videos.
How to Record Netflix on PC
Step 1: Get the best Netflix recorder

Step 2: Record Netflix on PC

Step 3: Preview and save Netflix recordings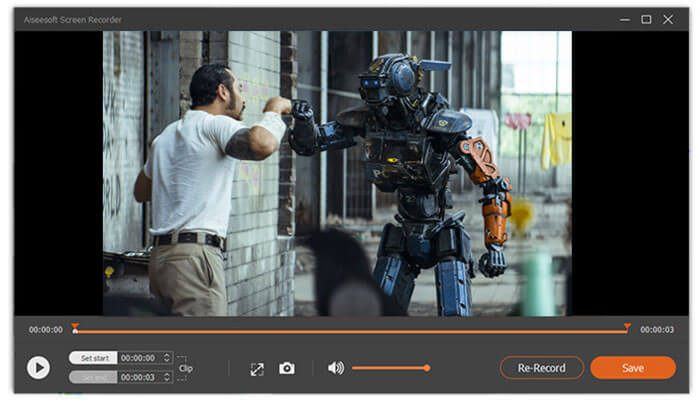 Part 3: Record Netflix on Windows 10 and Mac for Free
Free video recorders are another option to record Netflix for people who have limited budget. The downsides may be limited custom options, poor quality, complicated workflow, and more.
Method 1: How to Record Netflix on PC with Xbox Game DVR
Microsoft has transformed the Game DVR feature from Xbox to Windows 10. In addition to gameplay, this feature is available to online video recording, including Netflix.
Step 1: Open your browser, search for the Netflix episode that you wish to record and open it in the player page. Pause the video playback and enter the full screen mode.
Since Game DVR will record entire screen, so you'd better play the Netflix episode in full screen while recording.
Step 2: Press Windows + G keys on your keyboard to activate Game DVR interface. Click the Start recording button and check Yes, this is a game if prompted. Then the Netflix recording will start.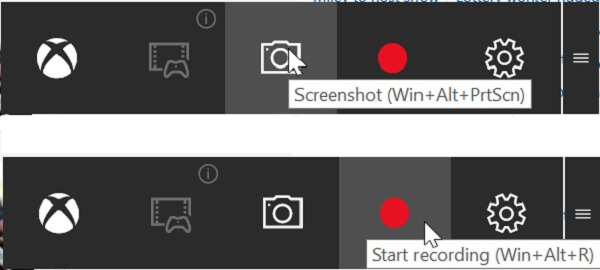 Step 3: Wait for the Netflix episode to finish and click the Stop button. The recording is saved as a MP4 file in the Capture folder in your videos library. By default, the path is C:UsersusernameVideosCapture.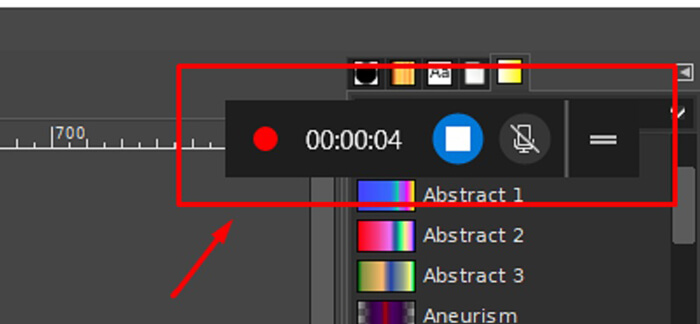 Note: Game DVR can only record entire screen and does not provide custom options or any bonus tools.
Method 2: How to Record Netflix via QuickTime on Mac
QuickTime is the native media player on Mac machines. In addition, it also has the capacity to record Netflix and other streaming platforms. So, you can use it as a free Netflix recorder.
Step 1: Open QuickTime from the Applications folder. Click the File menu on the top ribbon and select New Screen Recording to open the recorder window.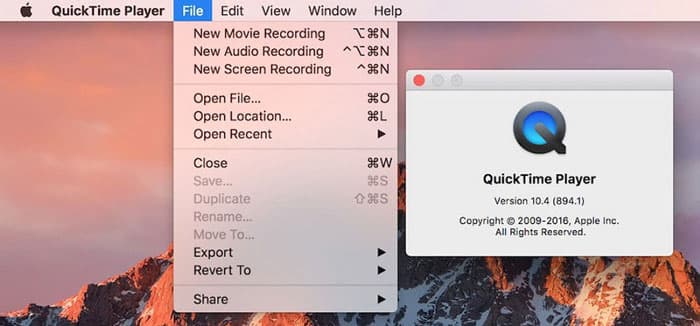 Step 2: Search for the episode to download on Netflix in a browser. Turn to QuickTime, click the downward button to open the context menu. Turn on the internal microphone, set Quality, and choose output location under Save to.

Step 3: Click the red Record button and drag the recording area based on your browser. Once hit the Start Recording button, QuickTime will begin recording Netflix episode.
Step 4: When you are done, click the Stop icon, go the File menu and select Export. On the popup dialog, set the filename, format and quality. Click Export again to save the Netflix recording video.
Method 3: How to Record Netflix Using VLC
It is well-known that VLC is far more an open-source media player. It contains extensive functionalities including record Netflix on PC and Mac for free.
Step 1: Run VLC from your desktop, or you can install it from the official website(https://www.videolan.org/vlc/) for free.
Step 2: Open the Media menu and select Open Network Stream. Copy the Netflix video address in your browser and paste it into the box on the popup dialog.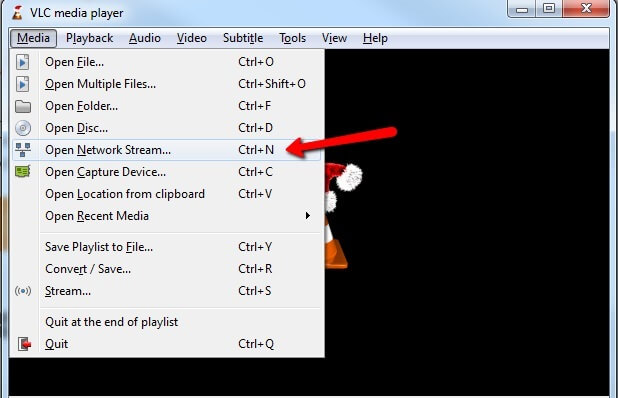 Step 3: Click the Play button to enter the media player window. Pause the video streaming, click the View menu on the top ribbon and check Advanced Controls. Then you will see the Record and other buttons.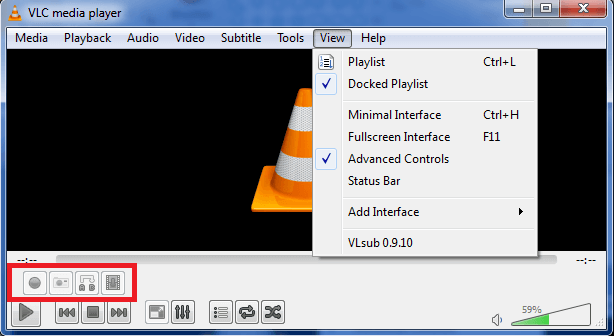 Step 4: Hi the Record button to begin recording the Netflix drama. When it completes, click the Stop button and save the video to your hard drive.
Part 4: FAQs of Recording Netflix
Is it illegal to screen record Netflix?
The answer is yes, and no. Keep in mind that recording any type of media content on Netflix is definitely against copyright laws. However, according to Netflix's terms, users should not archive or download content, but caching content for personal use is acceptable.
Why can I not screen record Netflix?
Generally speaking, Netflix does not lock the screen from video recording. However, you may find that your screen recorder cannot capture Netflix shows. In such case, you'd better use the recommendations shared above. We have tested them, and all are valid on screen recording Netflix.
Can you screen record Disney plus?
Disney plus is a new streaming service. Since released, it has become increasingly popular among internet users. All content on Disney plus are original and copyright protected. However, you can use a proper screen recorder to download the movies for watching offline. The guide above is available to Disney plus and other streaming services as well.
Conclusion
This guide has shared four ways to record videos on Netflix and save them as digital video files for watching offline. Some of them are free of charge, like Game DVR, VLC, and QuickTime. However, the shortcomings are obviously. VLC, for example, cannot keep the original video quality. Game DVR is not able to record specific area of your screen. That is why we recommend Vidmore Screen Recorder, which is not only easy to use, but also able to record Netflix in high quality video files. More questions? Please leave a message below this post.