Slik spiller du filmer med Windows Media Player og alternativer på Windows 10
As the default media player, you might not able to find Window Media Player on Windows 10. How to download the default media player on Windows 10? What should you do if there is an error message the Windows Media Player has stopped working? Just learn more details about the program, alternatives, as well as the troubleshooting from the article.

Part 1. A Brief Review of Windows Media Player for Windows 10
Different from the Windows Media Player for Windows 7, you are not able to open the media files on Windows 10 directly with Windows Media Player. If you are using Windows 10 N/NK, the operation system does not have it at all.
How to Get Windows Media Player 12 for Windows 10
1. As for Windows 10 N/NK, you should download the Media Feature Pack, which includes the Windows Media Player 12 from the following link. Once you have chosen the desired language, you can click the Download button to download Windows Media Player 12 on Windows 10.
https://www.microsoft.com/en-us/download/details.aspx?id=48231
2. To download Windows Media Player for Windows 10 Home and Pro, you can press the Windows key + I to open the Innstillinger menu. Go to the Apper menyen og velg Add a feature option from the Manage optional features option. Scroll down to install Windows Media Player 12 for the Windows 10.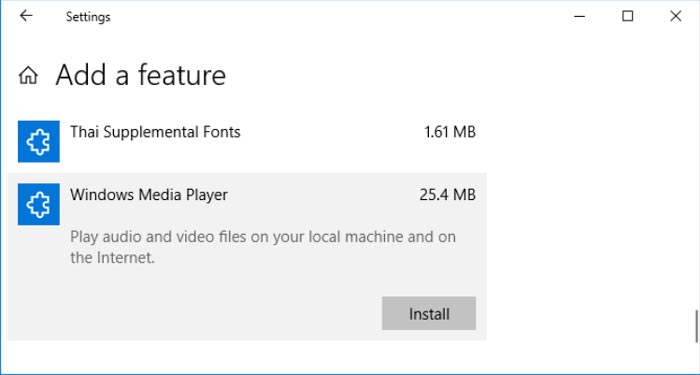 A Brief Review of Windows Media Player 12
Fordeler
Capable to play multiple media file formats.
Burn to CDs, VCDs, and even DVDs.
Watch the online streaming video directly.
Share the files or movies with friends.
Ulemper
Cannot increase the sound volume.
Unable to capture snapshots during playback.
Does not provide shortcuts for video playback.
Part 2. Best 3 Alternatives to Windows Media Player on Windows 10
Is there an alternative to Windows Media Player to playback media files on Windows 10? Just learn more about the 3 different methods to play the media files with ease.
Method 1: FVC Free Video Player – Windows Media Player Online Alternative
FVC gratis videospiller is a free online media player that supports most video and audio formats. It is the Windows Media Player alternative that supports 720P/1080P/4K videos. You can also customize the video filters and even apply 3D effects for videos. Moreover, you can also capture a screenshot while playing the video.
1. It is an HTML-5 based free online media player for most file formats.
2. Support original video quality, such as 720P, 1080P, and 4K resolutions.
3. Adjust the playback effects, such as brightness, contrast, and more others.
4. Control the playback process with navigation slider, audio volume, etc.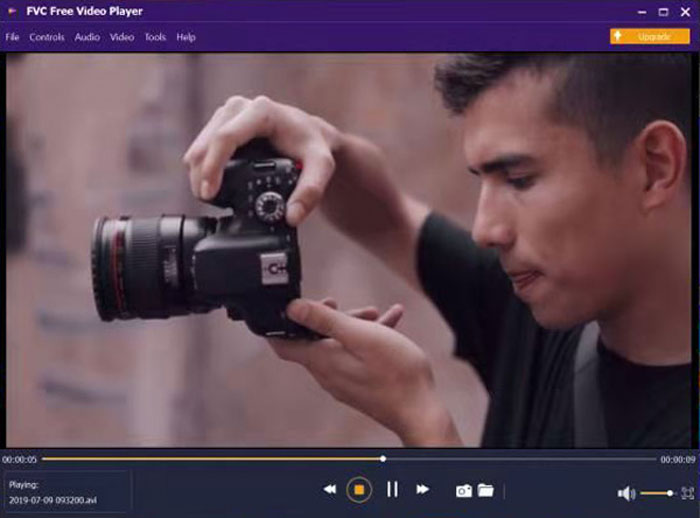 Method 2: VLC Media Player – Open-source Windows Media Player Alternative
VLC Media Player an open-source media player as WMP alternative that available to different platforms. It also provides some excellent playback features, such as YouTube video streamer, bookmark creator and more others. You can also convert the video files.
1. Versatile Windows Media Player alternative for all platforms.
2. Allow you to take snapshots and video record frame by frame.
3. Tweak the video/audio settings, normalization, sync media files, etc.
4. Frame-to-frame playback, speed control, and even finer playback.
Method 3: DVDFab Player – Windows Media Player Alternative for Blu-ray/DVD
Just as the name of the Windows Media Player alternative, DVDFab Player is more than a 4K video player or a musikkspiller, but also compatible with Blu-ray/DVD, folder and ISO files. Besides the basic playback features, it also manages the entire media library efficiently by Poster Wall.
1. It enables you to manage and organize the local media library by post wall.
2. Provide navigation menu for DVDs, Blu-rays, and even 4K Blu-ray files.
3. Build, organize, and manage the media files within the local media library.
4. Download the accurate metadata from the major online streaming sites.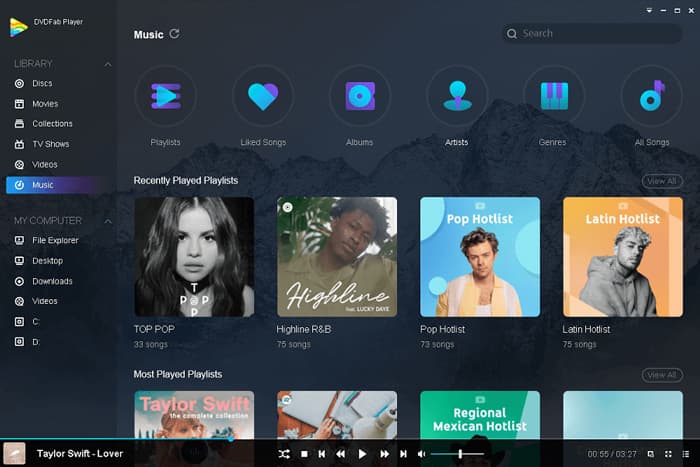 Method 4: GOM Media Player – Windows Media Player Alternative with Skins
GOM Media Player is another easy and useful media player as the alternative to Windows Media Player. It allows you to download a variety of skins for the user interface. Moreover, you can use the program to capture part audio from the videos with ease.
1. It is very steady and supports all formats of videos and audio files.
2. You can use it to capture the part of the audio from the original video.
3. Various interface skins can decorate and make your computer cool.
4. Automatically searches and syncs subtitles for the movie being played.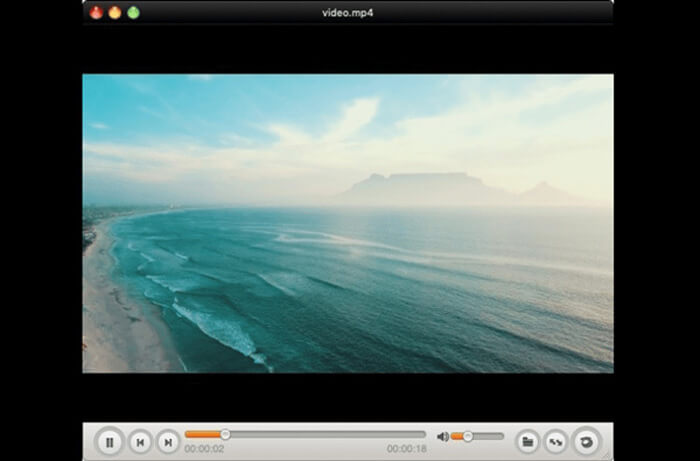 Part 3. FAQs about Windows Media Player Not Working
What should you do if Windows Media Player encountered a problem while playing a media file? Here is some troubleshooting you should know to take full advantage of Windows Media Player.
1. How to Set Up Windows Media Player Correctly to Fix Crash Issues?
If Windows Media Player crashes frequently, especially when the video/audio file is damaged or the player's library had been occupied, you can have a correct set up for the program again with the following process. Open the control panel of your computer and click the View All button on the interface. Find the troubleshooter for Windows Media Player Library and Settings. Click the troubleshooter to run the file, and then you can click the Apply the fix option. Now reboot the Windows system most probably the player will not crash again.
2. How to Update the Windows Media Player for Windows 10?
To update the Windows Media Player on Windows 10, you can old and press the Windows og I keys to get the Windows Settings. Choose the Update & Security option. Then select the Update history alternativet etterfulgt av Uninstall update option. You can find the Security Update for Microsoft Windows (KB4015583) to uninstall the previous version. Choose the Check for Update option and make sure you have installed update KB4015438. After that, you can reboot your computer to check if Windows Media Player works or not.
3. How to Play A Video on Windows Media Play That is Not Compatible?
When you downloaded a video that not compatible with Windows Media Player, you can either download the video codec as a patch, or even use the video converter to convert the video and audio file to WMA and WMV that is fully compatible with the default media player, for example, from MP4 til WMV. FVC free online video converter should be one of the best choices for free.
Konklusjon
How to use Windows Media Player on Windows 10? If you still have not downloaded the default media player, it should be a simple review you should know. Besides the tricks and tips for troubleshooting, you can also learn more about the 5 Windows Media Player alternatives from the article.