Learn the 3 Ways on How to Convert VOB to AVI Online and Offline
VOB files are used to store private streams and it uses lossy video compression like the MPEG-2. Also, they have almost the same structure if we were to compare the two. However, .vob files have a limitation and specification before you can even use them. And because of that you can't easily play a VOB file on your local media player. So now, to save your time on searching how to open it, we suggest that you need to convert it by choosing a converter below. In that case, we present to you the best converter we can come up with and learn how to convert VOB to AVI online or offline with the tools that are on the list.

Part 1. How to Convert VOB to AVI Online
If you are on a tight budget then we suggest that you will go with a free tool to be used by you. As we searched over the internet, we found out that there is a tool that is known as the best online converter and that is the FVC Free Video Converter. Other than that, this tool provides simplicity and simplicity to each user who already used this and all of them do feel impressed on how good this tool works. And so, if you want to be impressed as well on how good this converter is then try to change the VOB file to AVI format by following the indicated steps below.
Step 1. To go immediately to the website of the converter then click this link.
Step 2. On the website, click the Add Files to Convert to download the installer. No need to worry because it is only a few kb. Then re-click it to launch the tool and locate the file on the folder, if you already locate it click Open next.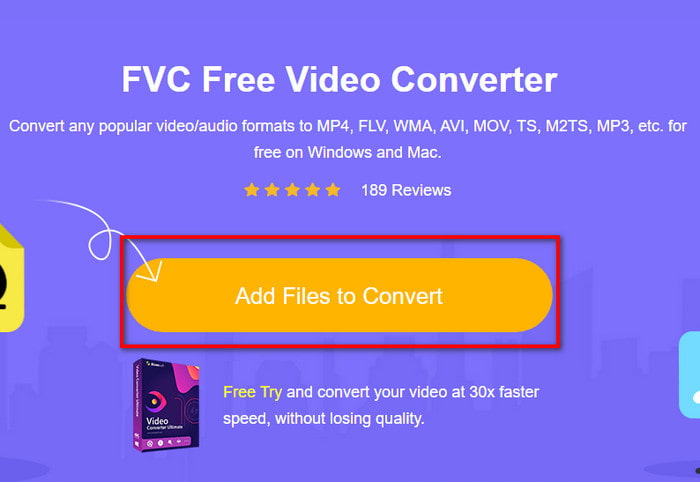 Step 3. A new interface of the FVC will show on your screen. On the list below, choose the AVI format or whatever format you want it to be transformed.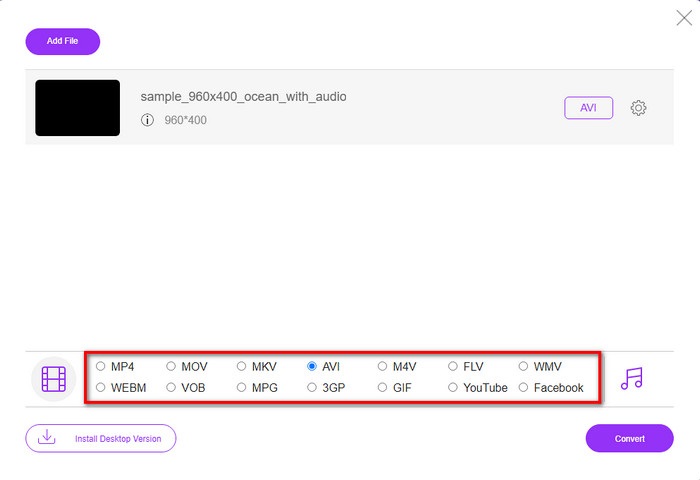 Step 4. After choosing the format is done, let's begin the converting of the file by clicking Convert.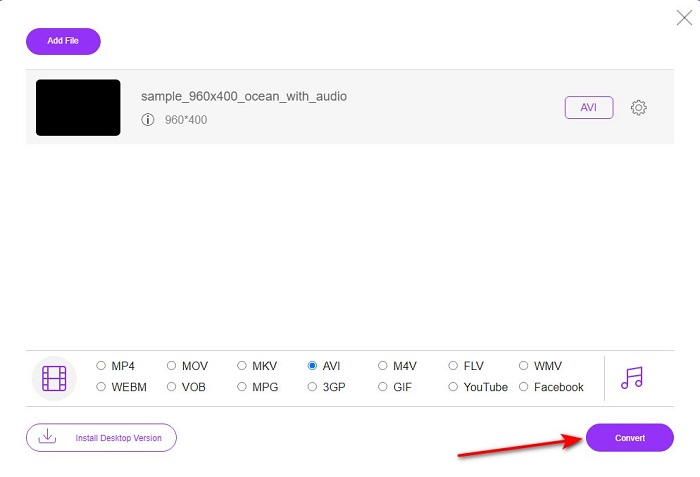 Step 5. This would take an estimated less than a minute, if the process of converting is done a folder will show with the newly converted file.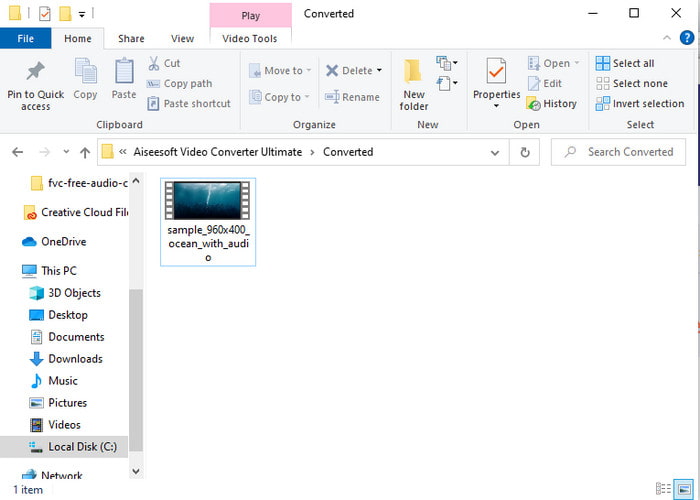 Part 2. How to Convert VOB to AVI on Windows and Mac
Use the Phenomenal Converter: FVC Video Converter Ultimate
If you're looking to download VOB to AVI converter then this must be the best of the best choice that you would love to make. FVC Video Converter Ultimate always lives up to its name as the ultimate tool that solves every ultimate situation you can come up with, especially on converting. This software is far different from the two tools that are mentioned. Maybe you're thinking why, and it is only because it perfectly fits anyone whether you are a pro or beginner. The overall performance we experience when we try this tool is already amazing and we are impressed how fast the conversion can be done. And now, if you want to experience the phenomenal conversion, we are talking about then follow the indicated steps below.
Step 1. Before you can use it, you will need to download it first. Then install it after the downloading is done, do the set-up and click Start Now.
Step 2. Once the installation is done, open the software next. Then an interface like this shows on your screen. On the middle part of the interface click the + button and a folder will show on your screen. Click Open to proceed to the next step of the process.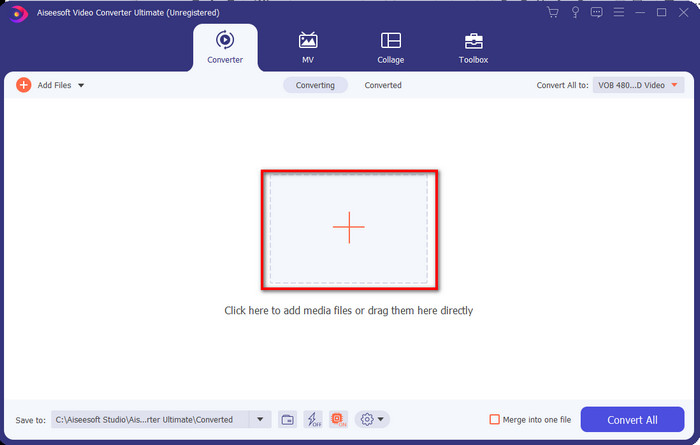 Step 3. Click the Convert All to button on the upper left side of the interface and choose AVI format from the video category list.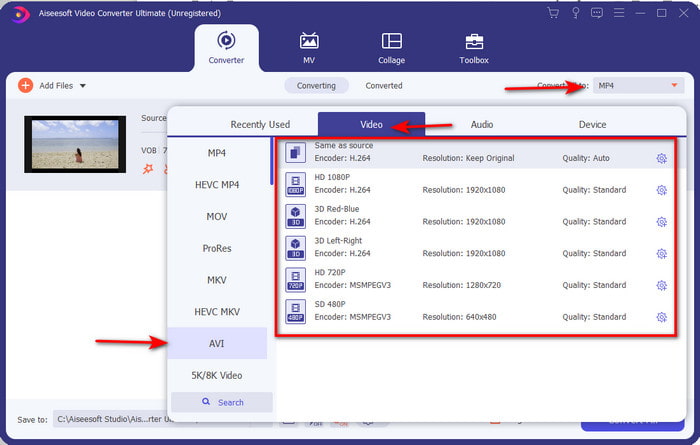 Step 4. If you are done on choosing what format, hit Convert All to start the conversion.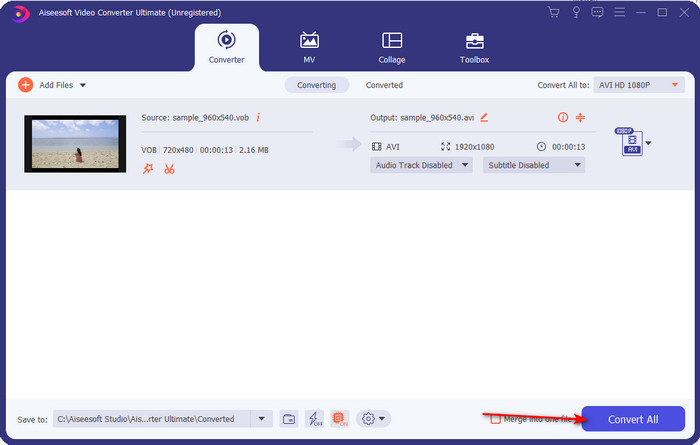 Step 5. No need to worry about waiting too long because it can be done for a few seconds. Then a folder will automatically be opened on your display with the converter media file you've made a minute ago. Then click it to watch and enjoy the newer version of your .vob file.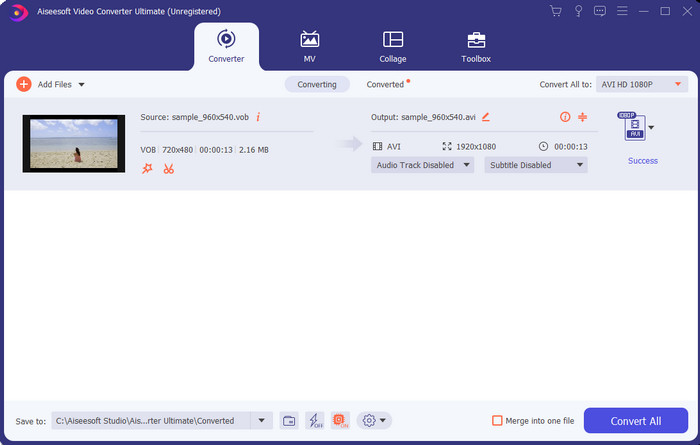 Use the Free Tool: HandBrake
If you are looking for a free tool then HandBrake will help you on that and needed internet connectivity to function is not needed, just like the FVC Video Converter Ultimate. Also, it is free to download and to use by anyone who has a desktop on their home, work, or anywhere. However, if you download the tool you will need to download a separate file known as .NET 5.0 before you can even use it. Some users find it a little bit irritating because after you download the tool you will need to download another file one again. But if you want to do an effective and free converting process then try to use Handbrake VOB to AVI to convert and follow the steps below.
Step 1. Install the tool on your computer drive first.
Step 2. Click File and locate the .vob in your folder.
Step 3. Click the Format and choose from the list available then click Start Queue.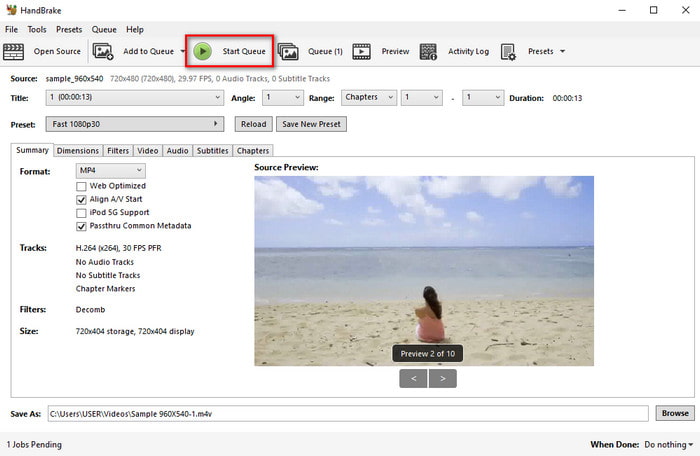 Part 3. Which Is the Best Converter to Be Used to Convert VOB Files into AVI Format
| | | | |
| --- | --- | --- | --- |
| Feature/s | FVC Free Video Converter | FVC Video Converter Ultimate | HandBrake |
| Converting Format | | | |
| Hardware & Conversion Acceleration | | | |
| Internet Connectivity | | | |
| Video Enhancer or Editing | | | |
| Program Supported | Web-based tool | Desktop-based tool | Desktop-based tool |
Part 4. FAQs about VOB and AVI
What are the other files VOB can contain?
VOB is a multi-plex DVD format and because of that it can contain not only videos and audio but also subtitles, navigation contents, and menu as well.
Why can't I play VOB files on my media player?
One of the reasons VOB isn't playable on your media player is that this format only gains a small scale of support to the media player. You can click here to get VOB players available. If you still have this problem then one feasible solution to it is to convert it with the converters available above.
Why are VOB files too big?
The only reason this format is so big is that it contains different data a DVD should have. Also, we can't leave out the possibility of the length of the video. Or click here to learn how to compress VOB files.
Conclusion
So now, if you want to convert the VOB file then it can be done easily with the help of the tools available above. Other than that, the FVC Video Converter Ultimate is the converter that really stands out among the other online and offline tools mentioned. Because you can convert VOB to AVI in Windows and even on Mac easily. If you still don't have any idea what to use then we strongly suggest that you must download the phenomenal tool to experience an explicit output and be amazed.