Add your Own Magic to the Video with the Help of the Mac Video Editors
Nowadays video sharing has gained a lot more attention and popularity than ever. As of today, media sharing platforms have already dominated the world by storm and it seems nothing can stop them. As boredom strikes, we must entertain ourselves by watching videos or making videos. So, because of that the demand for video editors has also increased to improve your video and to become more attractive as well. But if you go and search for the best Mac video editor in the market there is a lot to choose from.So now, instead of trying your luck by choosing different tools to use. We now gathered different options for you to pick on. And so, keep the ball rolling while we make the searching of editors for you easier than ever. Without any more delay, let's proceed to the best tools that provide amazing outputs and editing features you can rely on.

Part 1. Phenomenal Premium Video Editor for Mac (Paid Version)
The phenomenal converter is now ready to help you and take the first step of video editing. FVC Video Converter Ultimate is the best in the job of converting and editing. This PC and Mac video editor already aids the users who are having a problem enhancing their videos and audio. Also, this tool is an all-out editor which means it provides advanced features like no one. That you can use with on point instructions. So, if you want to have an exceptional editing experience even though you are a beginner then try to use this tool. By following the steps below provided for the users who love making their video stand out than others.
Step 1. Click the download button for Mac and Install it. Install it, do the quick set-up, and launch it now.
Step 2. If the ultimate converter is already running into your system. Click the Add Files button or the + icon in the middle to add the video file you want to be edited.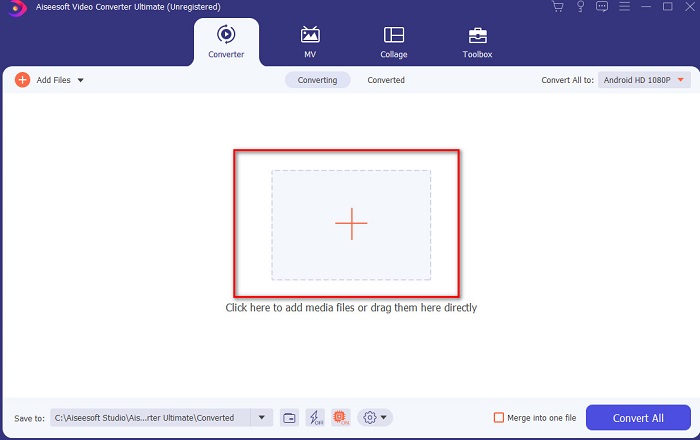 Step 3. Then click the wand button to edit and do your magic on the video. There are multiple options you can add into your videos like filters, effects, crop and so on. To save the changes you've made click the OK.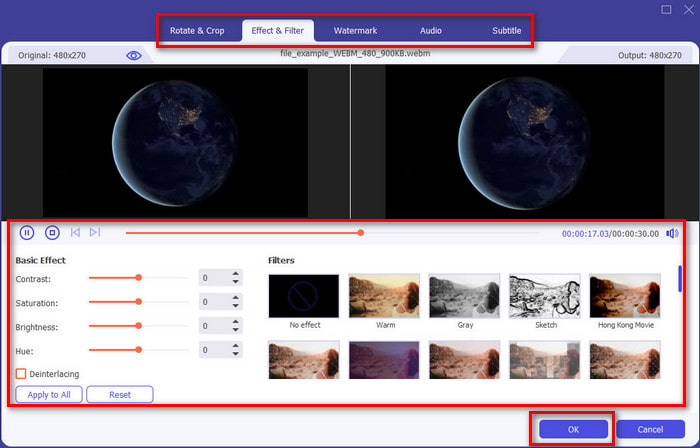 Step 4. To export the video you edited earlier, click the Convert All. And wait for a minute to be finished.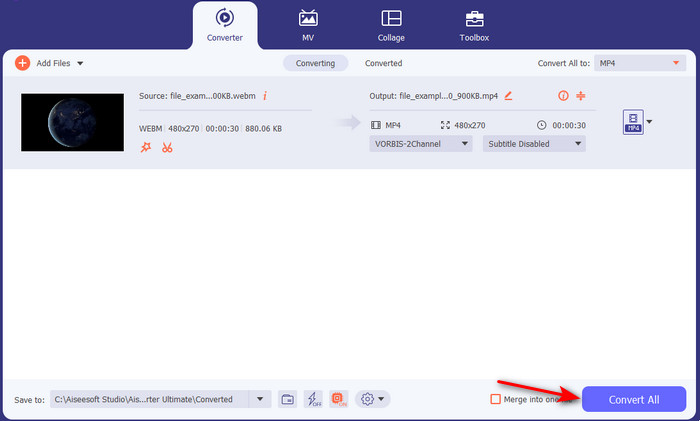 Step 5. A folder with your edited video will show on your display. Click it to watch and if you want to merge it with another video. You can also check out the amazing video merger on the toolbox.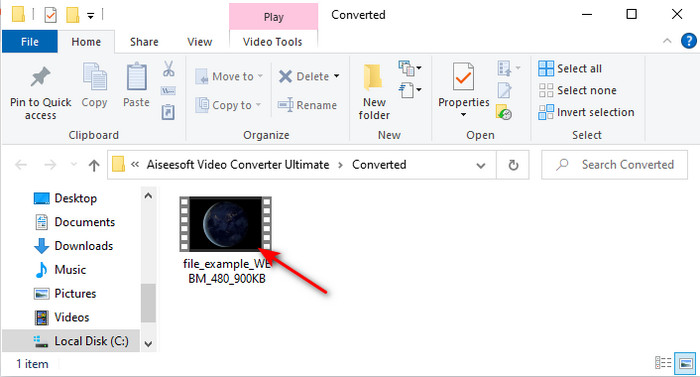 Part 2. Other Useful Video Editors for Mac (Free Version & Pre-Installed Tool)
1. iMovie
iMovie is a pre-installed free video editor for Mac so if you are on a tight budget, you can use this. Although this tool provides a medium range of editing features, it still lacks advanced features like motion tracking. But it is still a good editor, not the best, still you can use it for free on Mac. Also, if you want to have professional output this must be your last resort. As it only provides basic editing that you can use to edit simple videos. Also, it is free pre-installed so no need to download any third-party app to do the editing.
Pros
Easy to understand tool.
Native editor for Mac users.
Cons
It lacks most of the advanced features that a professional needs.
Not the best tool if you want a quality video to share.
2. Avidemux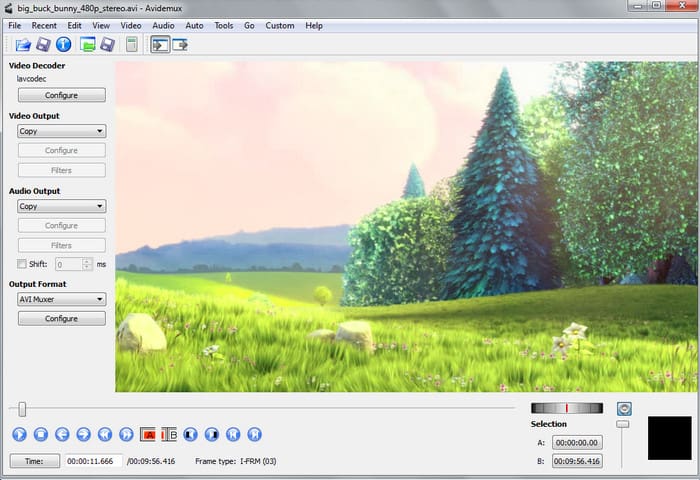 Avidemux is a slow-motion video editor for Mac and it also provides efficiency as well. It provides simple editing features but iMovie has a lot to offer than this editor. And so, when you access the main page of this tool it is not ideal to give information about you because it is unprotected. So, if you try to give personal info like a bank account then there is a high chance you will be hacked. Yet it still provides decent editing for videos you will need but if you are pro, it is in a-okay level of editing.
Pros
Editing features is fine.
It supports many file types to edit.
Cons
Not the best choice if you are a pro in editing because it lacks advanced features.
Interface of the tool is so dull too.
3. Kdenlive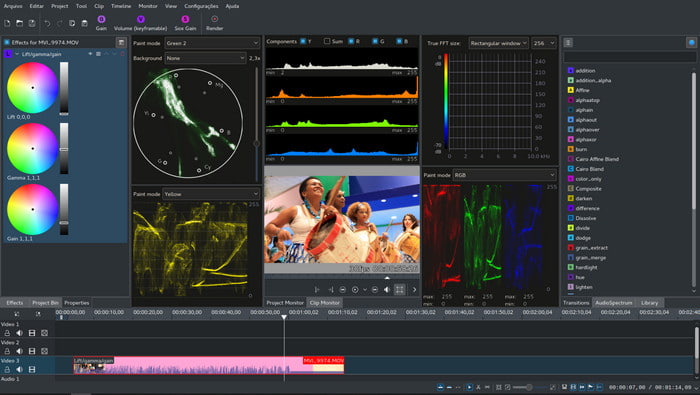 Another Mac Video Editor that you can basically download on your desktop is the Kdenlive. This tool has the ability an editor should have. But minor and major errors or bugs are still happening when you try to access it. This tool is much better to be used on PC than Mac because it gains more supporters on PC. While on Mac the old version of the tool is presented there but it is working. Although, this might look like it will not be going to help you because of the bugs issue or the lack of editing features. But it is still quite fair to learn how to use this tool.
Pros
It supports all of the known platforms.
No need to pay because it is free.
Cons
Videos you will edit in here have a low chance to stand-out.
Has a lot of technical problems that have not been fixed yet.
Part 3. FAQs about Mac Video Editor
How to combine different videos on iMovie?
If you want to combine two or more videos you take separately on your iPhone then try to use iMovie to fuse them together. So, to learn more about the iMovie merge you must go to this link.
Why do we edit our videos?
Editing video is known as post-production where you improve your video and remove unnecessary clips. This step is very crucial, because this will help your video to be more impressive and stand-out than others. Even if you have amazing content, if your edited video is not that good then it will gain less attention to the others.
Conclusion
As we come to an end, you can now do your own editing with the help of the tools listed on this article. Although, not all of the tools can provide the phenomenal editing feature you want. But don't compare the Video Converter Ultimate because this tool has a lot to offer. So, if you want to impress the viewers of your video then use the ultimate tool to produce an incredible output.