Best Screen Recorder: AirShou Screen Recorder and More Efficient Tools to Record Screen and Audio
AirShou is a screen recorder existing for quite some time now. The app records screen in HD and without paying a dime. If you are also wondering if it can record the audio, yes it can. Based on the download it receives, it is considered one of the most popular and usable apps. You can also find a lot of websites that offer this app to be downloaded. Get to know more about AirShou screen recorder and its best alternative.

Part 1. AirShou Screen Recorder: A Comprehensive Review
It is lightweight, easy to navigate because of the simplicity of the interface. The video records with a maximum of 1080p at 60fps. Considered as one of the top-quality recorders. Also, it is an app compatible with mobile devices and emulators. You can get it straight from your Play Store or App Store. However, the most recent update of iOS, AirShou won't be available for you to download. But you can use an emulator as an alternative to using it. Moreover, the app records the screen in HD and without paying a dime. If you are also wondering if it can record the audio, yes it can. Get to know more about AirShou screen recorder advantages and disadvantages by reading through the pros and cons below.
Pros
Produce HD quality output.
It is consistent with the seamless performance.
It can record high-quality audio with no background noise.
It can record microphone along with the audio.
Cons
It cannot be downloaded directly from the Plays tore or App Store. You need a third party site, emulator or APK to get it.
You need to enable the setting in your iOS before you can use it.
Part 2. How to Use AirShou Screen Recorder
Since the app is not directly downloadable in either the Play Store or App Store, you have to choose a third-party site where to get it. You can search it on the web and you will see tons of sites offering downloads for AirShou. For Android, you have to make sure first that your Android version is Android 5.0 and up. Meanwhile, for iOS, you have to make sure you are running iOS 10 and up. Also, you can only download it using the Safari web browser if you are using your iPhone. If you are ready, let's get started by showing you the process on how to get and use it.
Note: For other third-party sites or emulator offering downloads, the steps in downloading and using may vary.
1. Via Safari
1. Launch Safari and visit https://airshou.app.
2. Wait until you land on the main page. At the bottom part of your phone screen, tap the arrow up button.
From there choose Add to Home Screen.
3. Name the icon as AirShou and tap the Add button when asked.
4. Close Safari and launch AirShou then go to your Settings then General AirShou and finally tap Trust.
From there you can now launch AirShou and start recording.
2. Via Emulator
1. Install an Emulator.
2. Go to the downloading app section.
3. Look for AirShou then download and install it.
Launch the app and start recording.
Part 3. Best Alternative to AirShou
Step 1. Download and Install the app
Visit the official website of FVC Free Screen Recorder.

Step 2. Launch the app
Click the Start Recording button by getting the launcher, and you will see the floating interface. From there change the settings into your preference.

Step 3. Start the Recording
Click the circle REC button to begin recording. The tool will give you three seconds to prepare for the recording.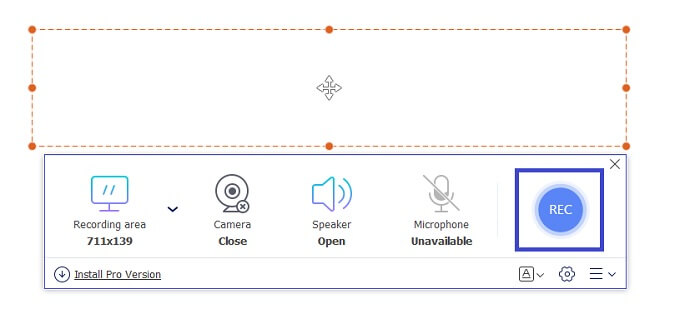 Step 4. Stop Recording
Click the blue square button to stop the recording. To view the files check out the list in the interface. Double click to play it.
Pros
Free, No registration needed. No Ties.
Fast and smooth.
No registration needed. No Ties.
Can produce High-quality recordings.
It has an adjustable frame and adjustable aspect ratio.
Cons
The tool is strictly for recording. No other features are incorporated. Sometimes the video quality changes depending on the stability of the internet.
Further Reading:
1. Mirillis Action Screen Recorder Review
2. Best Facebook Call Recorders
Part 4. FAQs of AirShou Screen Recorder
I cannot find the official website where I can download the app. I can see a lot of sites offering the download. However, I am not sure if the sites are reliable and do not have malware that can affect my computer. I am planning to download it on my PC.
Well, this is true, for some reason, no one can find the official website of the app. To be honest, we cannot guarantee the legitimacy of a website. But what you can do is use a trusted emulator like BlueStacks, MEmu, or Nox player to be safe. You can also consider downloading an Antivirus software for your PC.
I read about a lot of AirShou reviews over the web. But I can seem to find reliable ways to use it on my iPhone. Can somebody help me?
You can rely on the information given above. It is very reliable because all procedures are tested.
Do I have to Jailbreak my phone to be able to download this app?
You have the option to and not to. Take the risk or not, it's your choice. But you can download it without Jailbreak. It will be a long process but it is safe. You can refer to the steps above.
Conclusion
Despite the complicated process of downloading AirShou, it is worth trying to use. You just have to see for yourself if it is something that you will really need. On the other hand, you can also maximize the free screen recorder written in this article.
Aside from the solutions laid in this article, there is also another app that is recommended for this Job. You can try the premium version of the FCV Free Screen Recorder. Although it requires a premium subscription and payment, you will get the most out of the features it offers. It can provide HD quality video recording, High-quality audio output, and most importantly, it has what you call the Lock Window feature. This feature allows you to record certain windows allowing you to do the things you need to even while recording. Amazing right? You can check the tool out by clicking the download button below.