Secret Screen Recorder Review – 5 Best Screencast Ways to Capture Videos Secretly
Is there a hidden screen recorder to monitor the chatting on an Android phone, or a business meeting on Zoom? What are the best ways to capture screen videos secretly? When you need to track some important screen activities, here are the 5 best secret screen recorders.
Whether you need to capture the screen activities on a smartphone, or even record a video on Windows and Mac, you can record the screen without others knowing with the programs. Just read the article and choose the desired secret screen recorder accordingly.

Top 1: Online Secret Screen Recorder for Windows and Mac
If you do not want to download any screencast programs on your computer for recording, FVC Free Screen Recorder is a hidden screen recorder to capture the screen video secretly online without any track. Moreover, you can record any video and audio with high quality in just one click.
1. Record a full screen, a fixed region, or an active window secretly.
2. Capture system audio, microphone voice, and external devices.
3. Edit the screencast in real-time and add annotates to the recording.
4. Review all hidden recordings within a recording history list online.
Step 1: Click the Start Recording option from the official website. Then tap the Download button on the pop-up window. Install the FVC launcher after downloading. There will pop up a recording window to record the screen and audio.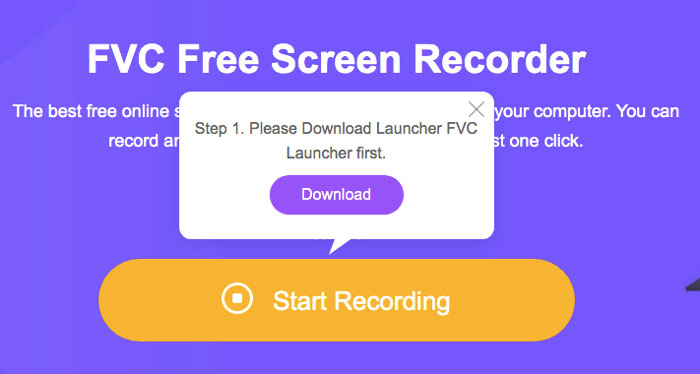 Step 2: Choose the recording area as your requirement. Moreover, you can also adjust the webcam, system audio, and microphone properly. Enter the user interface of the Settings. You can also adjust the recording, hotkeys, and output files.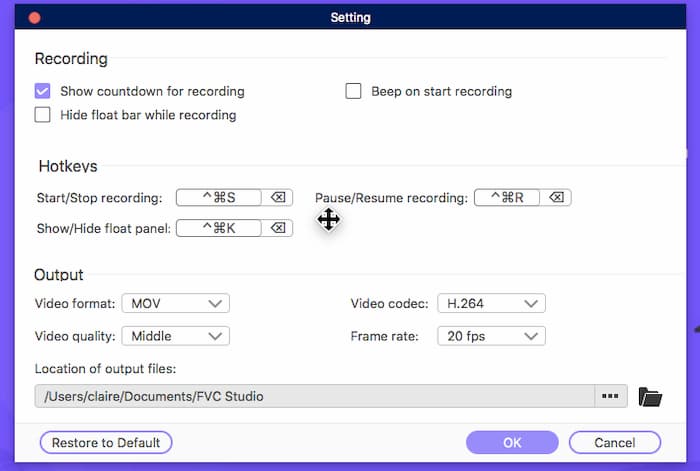 Step 3: After finishing adjusting the setting, click the REC button to start recording your videos and audios on your computer secretly. The secret screen recorder will save the recorded video to your computer online without any track.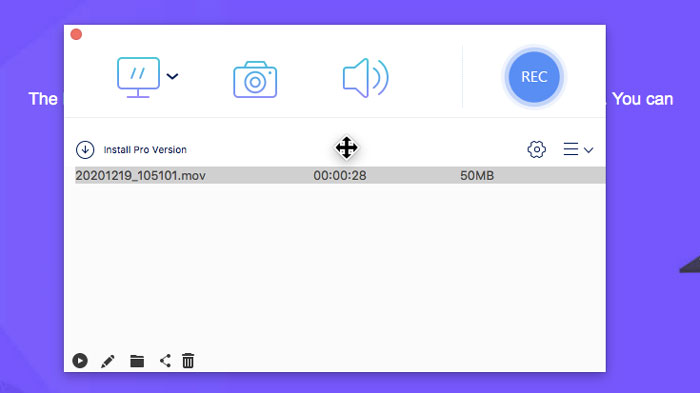 Top 2: Spy Secret Screen Recorder for macOS
TheOneSpy is a monitor tool to record the screen secretly on macOS. It has advanced features that enable you to bug all conversations, surrounding sound, camera screen, and even view the screen by sending the command line on the target device.
1. Provide the advanced features for bugging MIC, camera, and screen.
2. Send command on the target Mac laptop/desktop within seconds.
3. Capture the number of remote screenshots on your MacBook.
4. Get the hold on all the features by making a single click.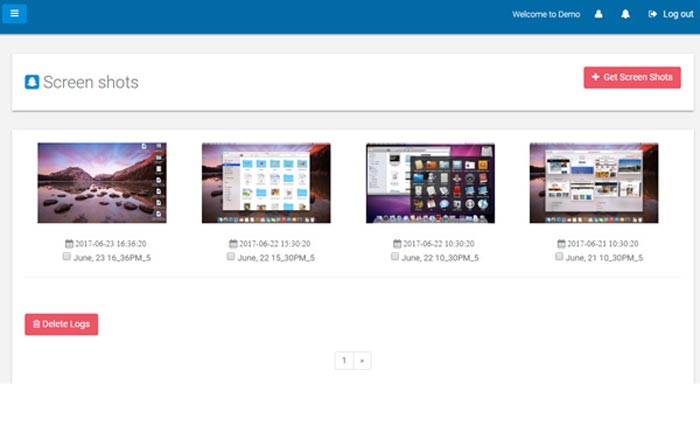 Top 3: Secret Schedule Screen Recorder for Windows 7/8/10
When you need to record a scheduled recording, Aiseesoft Screen Recorder is a powerful hidden screen recorder for Windows 7/8/10 and Mac. If you need to capture the screen activities for a certain period of time, you can just set up the schedule accordingly.
1. Capture screen video without Internet connection during the recording.
2. Choose a full screen, customized size, or even a preset as required.
3. Provide the scheduled recording to capture the video without notice.
4. Hide desktop icon, float bar, and main interface to record secretly.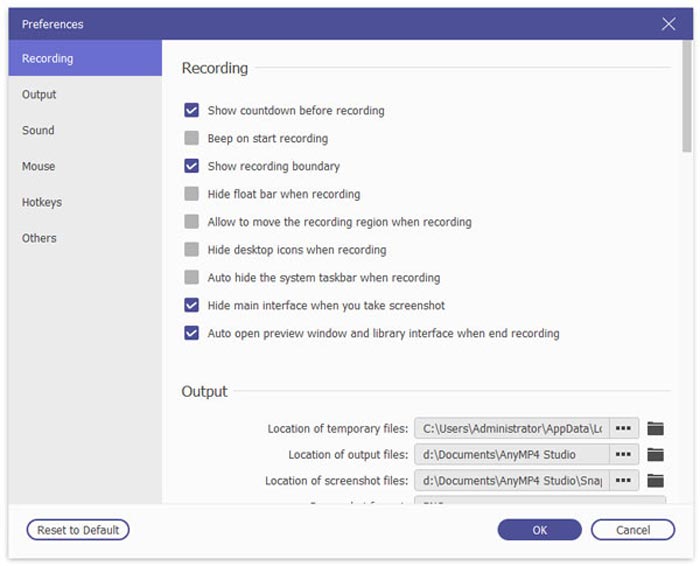 Top 4: The Default and Hidden Screen Recorder for Windows
Xbox Game Bar is a secret screen recorder for Windows 10, which can record gameplay videos and other activities. Moreover, It shows up only when the applications are already opened in the background. Besides, It won't open on desktop or while switching between apps.
1. Record screen activities in any application from the background.
2. Works as a Secret Screen Recorder in Windows 10.
3. The Xbox button can take you to the Xbox app.
4. Drag the Game bar tool to anywhere on the screen.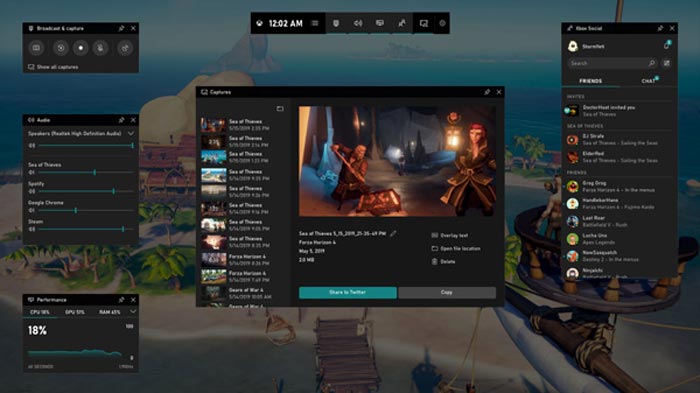 Top 5: Hidden Screen Recorder for Android
Just as the name of free screen recorder, Hidden Screen Recorder enables you to record screen video of Android phone secretly in full-screen resolution. Moreover, there are multiple sharing options. It can be a background screen recorder even if the phone is locked.
1. Completely hidden to record a screen on Android devices.
2. Lock the app with a passcode to avoid the leakage of the video.
3. Capture long videos secretly to save the files on a SD card.
4. Record the background screen after you lock the Android device.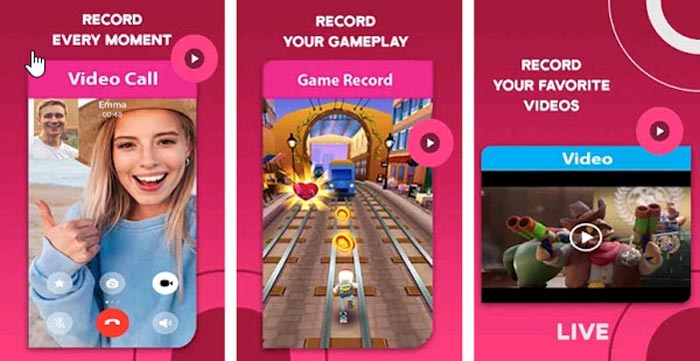 Top 6: Secret Screen Recorder for iOS
iKeyMonitor is a secret screen recorder app for iOS, which enables you to capture all activities on iPhone, iPad, and other iOS devices automatically. If you want to record someone else iOS screen remotely, you have to jailbreak your iPhone beforehand. (Learn more about Du Screen Recorder here)
1. Record the screen of other devices remotely after jailbreak.
2. Don't require any additional customization for screen recording.
3. Install the hidden screen recorder on any devices running iOS.
4. Check the information online for different file categories.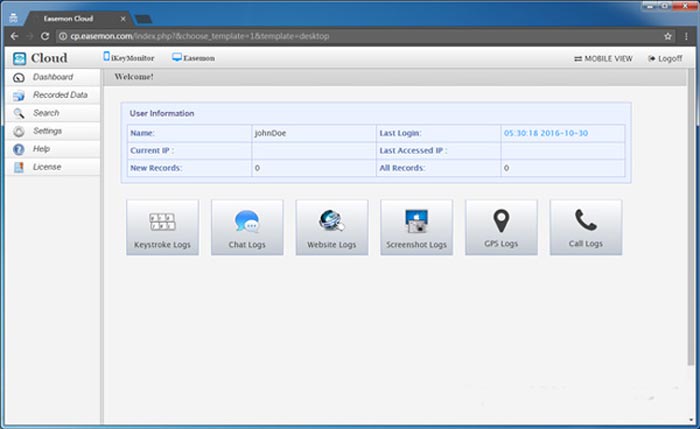 FAQs about Secret Screen Recorder
Is the Secret Screen Recorder Illegal?
No. You cannot take the captured videos to a court or use them for business purposes with the secret screen recorders. But it should be a good method to monitor the other activities, such as your children and employee.
Can I Screen Record the Phone Call on the iPhone of Others?
If you want to record a coming call secretly on your iPhone from someone else, you can download the iKeyMonitor. It is an excellent feature of the program that can check the number of the phone call, as well as record the microphone audio files.
How to Record Secretly without a Screen Recorder Interface?
When you need to record the computer screen with important information, you should hide the screen recorder and icons. Moreover, you also need to pay attention to the sound and other settings. Just go to the Settings of Aiseesoft Screen Recorder to get everything prepared.
Conclusion
If you want to monitor your children to avoid potential danger or spy on your employees, you should learn more about the above-mentioned 6 secret screen recorders for Windows, Mac, iOS, and Android devices. Moreover, to record something private without downloading any apps online, the FVC Free Screen Recorder can be your best choice.