4K UHD Video Player – 8 Best Methods to Watch Movies with 4K Resolution
What are the best 4K video players to watch a high-quality movie on your computer? Image technology is growing up faster than imagination. When you want to watch movies with the best audio-visual experience, you should read the review of the 8 best 4K UHD players and choose the desired one according to your requirement.

Part 1: 8 Best 4K UHD Video Players to Watch 4K Movies
Method 1: FVC Free Video Player – Free Online 4K Video Player
FVC Free Video Player is a free online 4K video player that supports most of the video formats. It enables you to keep the original video quality, such as 720P, 1080P, and even UHD 4K videos. Moreover, it has the latest DTS-HD and Dolby TrueHD audio encoding technology.
1. Provide a powerful 4K media player based on HTML5 technology.
2. Support Ultra HD 4K video and the latest DTS-HD/TrueHD audio.
3. Custom playing process with navigation slider, audio volume, and more.
4. Adjust the playing effects and even enjoy the 3D movies with glasses.
5. Enable you to take screenshots during playing 4K videos online.
How to Play 4K UHD Movies Online
Step 1: Go to the online 4K Ultra video player, you can click the Play Now button to download the installer. Once you have installed the program, you can upload the 4K videos into the online program.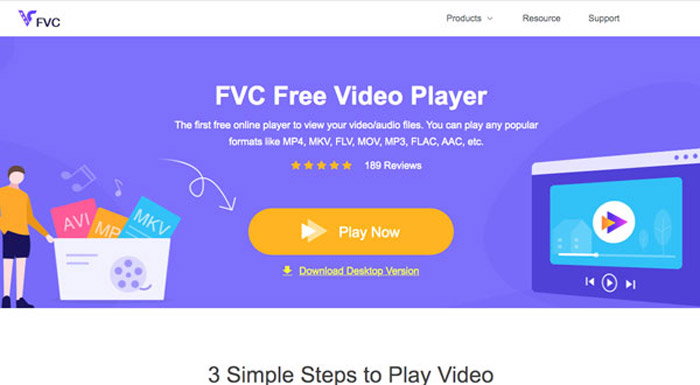 Step 2: Click the Open File button in the home interface and select and open the desired 4K movies. Then, you can watch the high-quality videos with DTS-HD and Dolby TrueHD audio.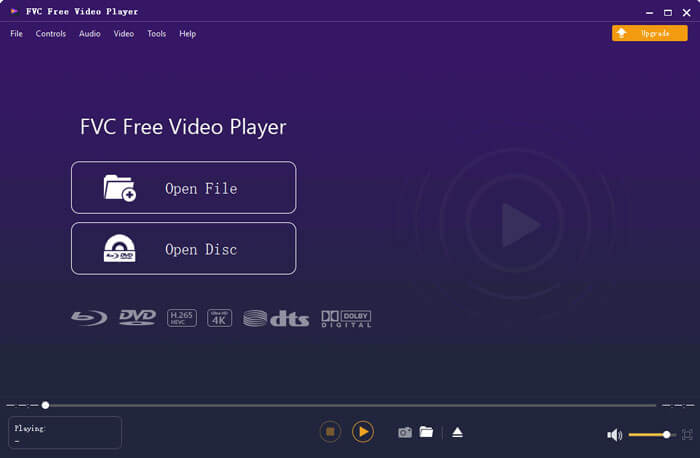 Step 3: It enables you to take full control of the 4K video playback process with the navigational slider, such as forward and backward, take a snapshot, adjust the audio volume, and more.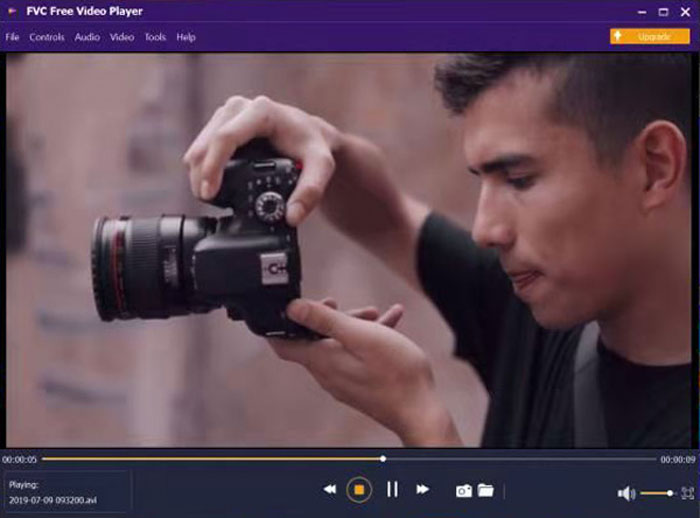 Method 2: VLC Media Player – Open Source 4K Media Player
VLC Media Play is an open-source 4K UHD video player that compatible with all platforms. It supports a variety of streaming protocols and media, such as the MOV, AVI, MKV, and more. Moreover, there are multiple advanced features to manage media files.
1. Free media player that supports most file formats, AVI, MP4, etc.
2. Provide advanced playing features an equalizer and playlist creation.
3. Convert video/audio files to MP4, MKV and other file formats with ease.
4. Take some snapshots frame by frame for the playback 4K movies.
Method 3: 5KPlayer – 4K Video Player with AirPlay
5KPlayer is not only a popular 4K Ultra video player that provides a variety of practical features. Besides the basic playback features, it enables you to download files from some online streaming sites. Moreover, you can also support AirPlay/DLNA streaming technology.
1. Hardware acceleration function to speed up the playback of 4K/5K/1080P.
2. Support various videos and audio file formats with the original quality.
3. Compatible with advanced AirPlay and DLNA streaming technology.
4. Provide options to download videos and music from more than 300 sites.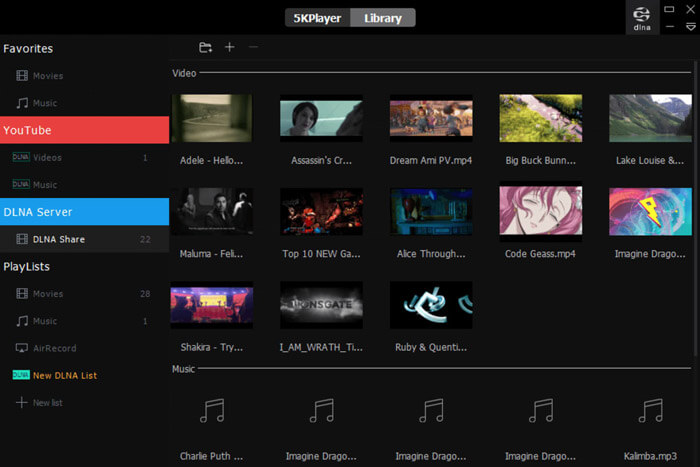 Method 4: MPC-HC – Light Weighted 4K Ultra Video Player
MPC-HC is a lightweight 4K video player that does not take much space on your computer. It supports all common video and audio file formats. You can always customize to fit almost any needs with the multiple advanced tools on your Windows.
1. It is an open-source 4K UHD video player for Windows without spyware.
2. Light-weighted to watch files on any SSE2 CPU with less storage occupy.
3. Provide some basic video custom settings and features for video playback.
4. Enable you to playback the DVB files, as well as the 4K videos.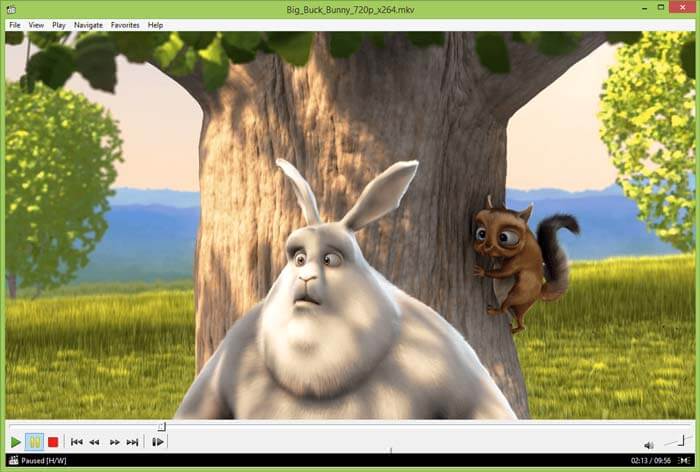 Method 5: UFUShare
UFUShare is not only a music player but an all-in-one 4K media player for Windows and Mac. It enables you to play the common videos, 4K videos, and even 4K Blu-ray discs. It also supports the expectation of immersive audio to get a better listening experience.
1. Play 4K movies, as well as 4K Blu-ray ISO, folders, and disc directly.
2. Offer lossless audio and HD image quality with an in-built navigation menu.
3. Select the desired subtitles and audio tracks according to 4K movies.
4. It allows you to take snapshots and save them in JPGE format.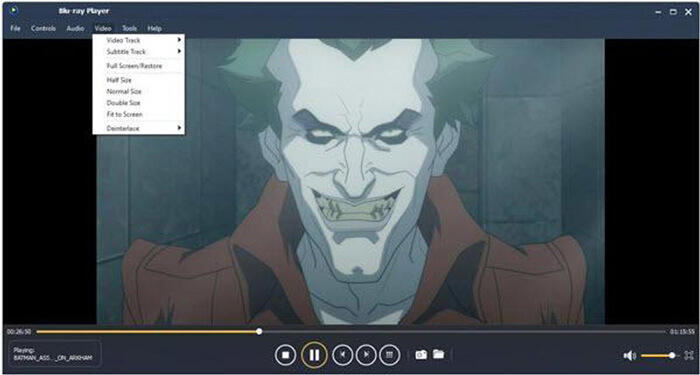 Method 6: DVDFab Player
When you want to play HEVC and 4K videos on Windows and Mac, DVDFab Player the desired 4K Ultra media player. It also enables you to play movies from DVDs, TV channels, BDAV discs, and more. Moreover, you can import the movies from DVD into the media library.
1. Play 4K UHD videos, BDAV, HEVC, and more videos on the computer.
2. Allows you to customize the video playlists and switch to different modes.
3. Download and group the posters for all your media files from the Internet.
4. It has various sets of skins to make your player a stylish look.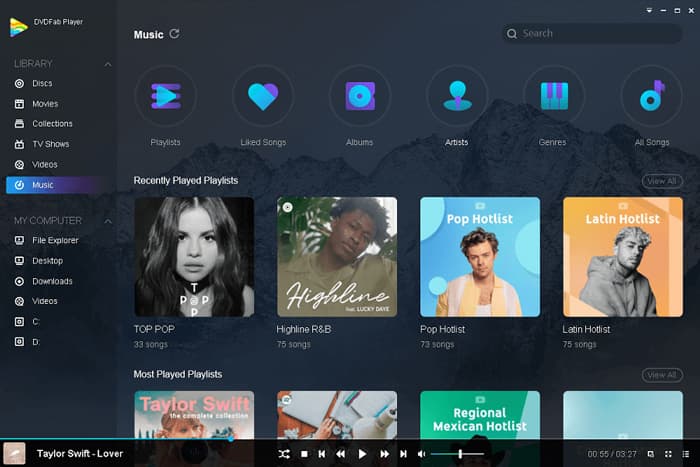 Method 7: DivX Player
DivX Player is a must-have 4K video player that enables you to play HEVC for free. It works with most of the video formats from movies, TV shows, and web video clips. Provide the Cast to features to stream videos to any DLNA compatible devices with ease.
1. Create, play and loop playlist for the 4K movies from your computer.
2. Keep track of your purchased DivX content and your own videos.
3. Switch between multiple soundtracks seamlessly during the playback.
4. Stream videos, audio files, and photos to any DLNA compatible device.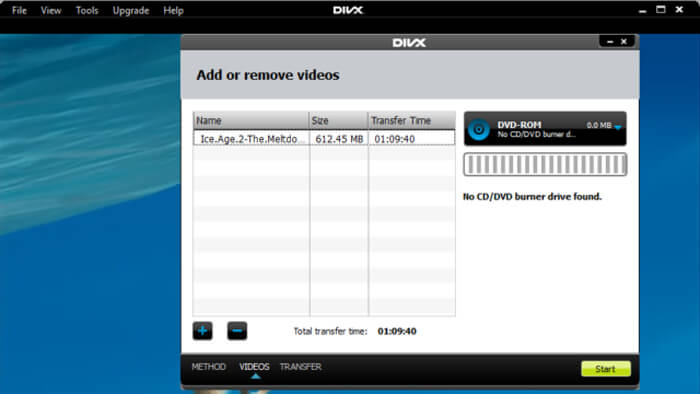 Method 8: KM Player
KM Player is an advanced 4K video player capable of playing 4K, 3D and 360-degree VR videos. It uses the H.265 video codec that allow you to play the 4K videos in a low-end CPU. Moreover, you can also tweak the user interface and languages within the program.
1. Packed with all kinds of codecs to handle most of the audio and video.
2. Multiply matrix and normalizer options through built-in voice codec.
3. 3D subtitle control, screen capture, online video streaming, etc.
4. Provide advanced controls, such as the play speed, octave, and more.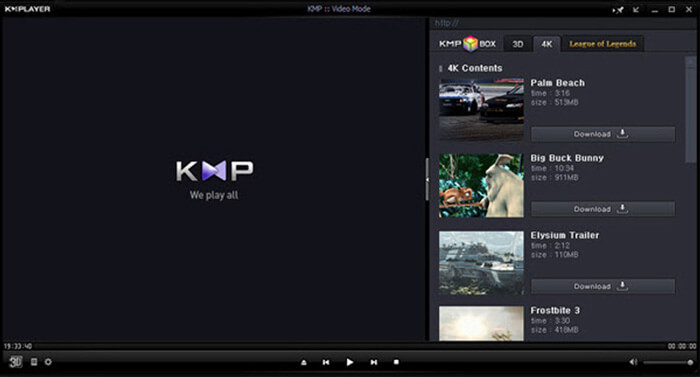 Part 2: FAQs of 4K Ultra HD Player
1. What Should You Do to Play 4K Movies on VLC Smoothly?
When you choose VLC Media Player as the default 4K video player, you should increase the cache value, change video output settings, disable the hardware-accelerated decoding, update the graphic card drivers, and more others to make sure a smooth playback experience.
2. Why Should You Choose 4K Movies?
The 4K video is 4 times larger than the 1080P one, which means the same video, the size of 4K is 4 times bigger than the one of 1080P. It gives your content a crisper more professional look. But you need to have a professional 4K media player to handle the large file format.
3. Can I Play 4K Videos on Windows Media Player?
Windows Media Player does support the 4K videos, but the 4K media player will not play all the 4K movies. But only 4K videos that are included in Windows Media Player supported formats list can be played on it.
Conclusion
4K videos are being more and more popular now. There is no doubt that a good 4K video player can provide a great media experience. When you want to enjoy the movies with the original quality, you can choose the desired 4K UHD video players from the article.