10 Best Music Player Apps to Play Music with Original Quality on Android, iPhone, PC, and Mac
What are the best music player apps to listen to music anywhere, anytime, and on any device? When you downloaded some music files from the Internet, the music files might be saved in different formats, such as MP3, WAV, FLAC, and more. How to choose a powerful music player app to open the music files on different devices. It is a review of the 10 best music players for both your computer and mobile devices.

Part 1: 6 Best Music Players for Android and iPhone
Top 1: Google Play Music
Google Play Music is the default music player app released by Google. There are some advanced features to enjoy music with the original quality. It is available to both iPhone and Android devices.
Pros
Offer great music quality.
Include a large collection of music.
Link to YouTube videos.
Provide an affordable family plan.
Cons
The setup is annoying.
There is no lyric.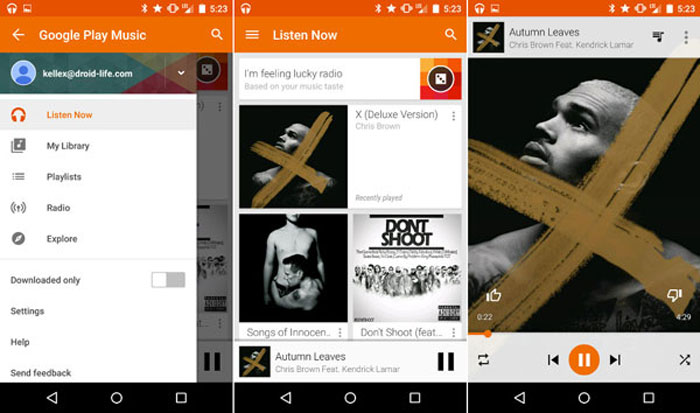 Top 2: Spotify
Spotify is not only a music player app for iPhone and Android, but also a music streaming service. If you prefer to listen to online music, it should be a nice choice you can take into consideration.
Pros
Listen to online music for free.
Offer extensive audio content, like podcasts.
Provide both free and paid plans.
Cons
It lacks Hi-Res audio.
The music database is limited.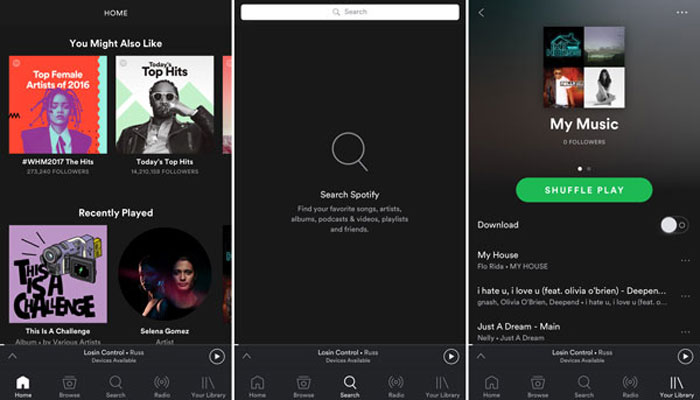 Top 3: Pi Music Player
Pi Music Player is one of the best music player apps for Android. You can exchange the free features with ads or even upgrade to the Pro version to remove ads and other restrictions.
Pros
Play music on Android.
Make ringtones with favorite music files.
Include a powerful audio equalizer.
Cons
It is not available to iPhone.
The ads are annoying.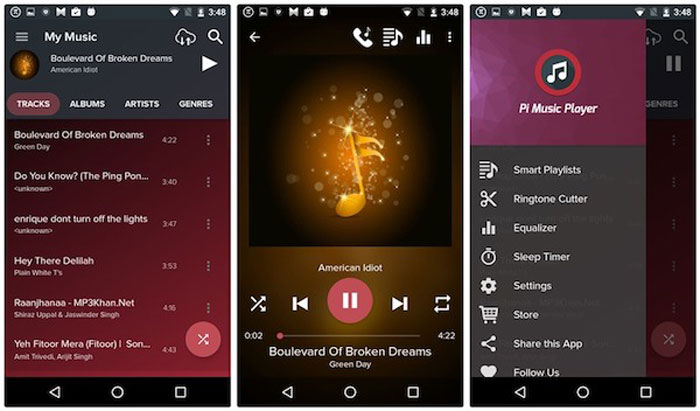 Top 4: MediaMonkey
If you need to find, manage, and sync music collections between mobile devices and computers. MediaMonkey is the desired music player app available for Android devices and computers.
Pros
Play and manage music files on Android.
Support a lot of audio formats.
Organize music based on albums, artists and more.
Cons
It is only compatible with the latest devices.
The update is too frequent.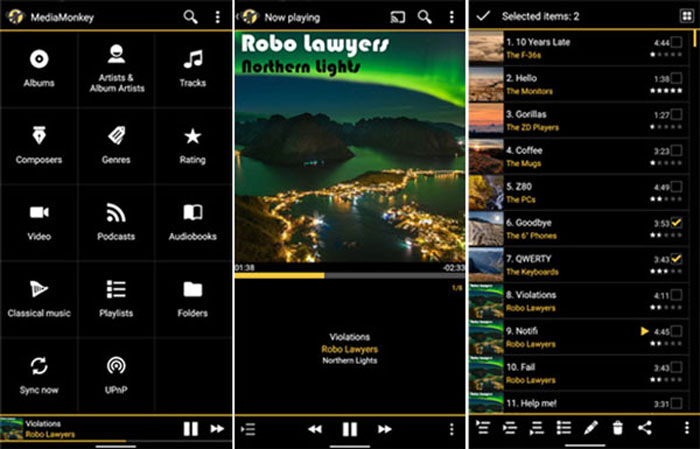 Top 5: Apple Music
Apple Music is not only an excellent music service for Apple devices. But now you can get this music player app as well. You can manage, listen, and collect the last albums for all favorite stars.
Pros
Stream music smoothly.
Stable and available to both iOS and Android.
Upload music from memory.
Cons
There is no download option.
It is an expensive music streaming service.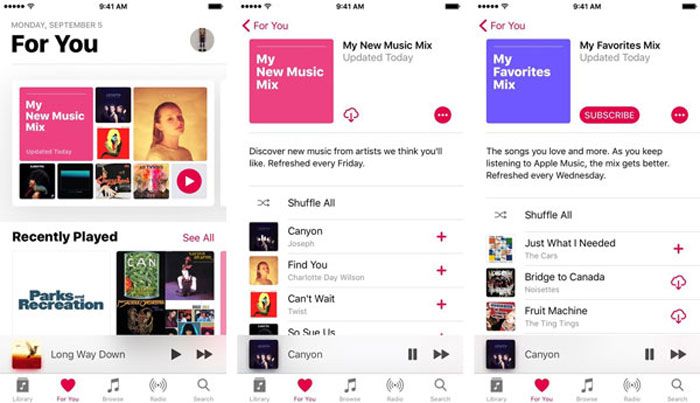 Top 6: Amazon Music Unlimited
Just as the name indicated, Amazon Music Unlimited is the music player app from Amazon to iPhone and Android users. There are ten of thousands of music files you can enjoy for free.
Pros
It only offers a 30-day free trial.
Stream music and music videos.
Support offline listening experience.
Cons
It requires the last systems.
Some features are difficult to use.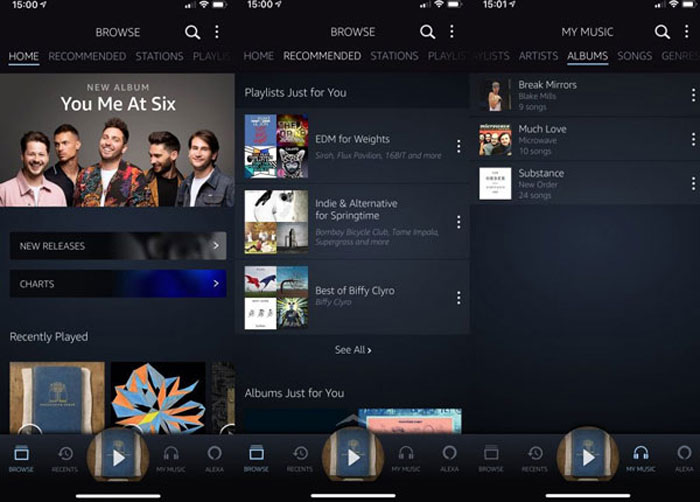 Part 2: Top 4 Music Players for Windows and Mac
Top 1: FVC Free Video Player
If you only need a music player app crossing different platforms, such as Windows and Mac, FVC Free Video Player is a free online music player to view your video and audio files. Moreover, it also enables you to custom the playing process with ease.
1. Support almost all audio and video formats.
2. Free music and video player without any limitation.
3. Keep the audio quality while playing music.
4. Available to all browsers, like Chrome and more.
How to Play Music Files Online for Free
Step 1: When you want to listen to music files on your computer, open a browser, and go to the free music player app online. Then you can click the Play Now button to get the installer.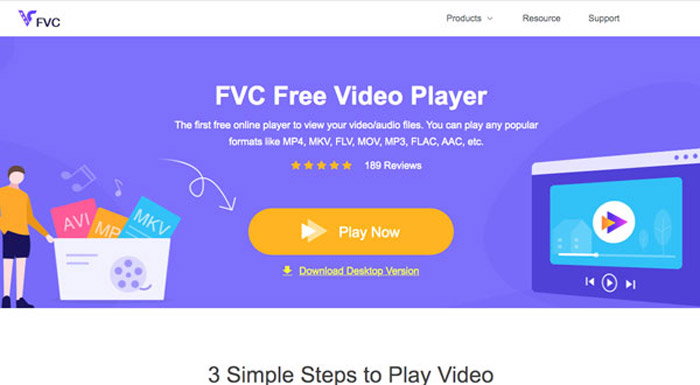 Step 2: After that, you can click the Open File button and locate the music file on your computer. Once you have loaded the music into the music player, it enables you to play the files automatically.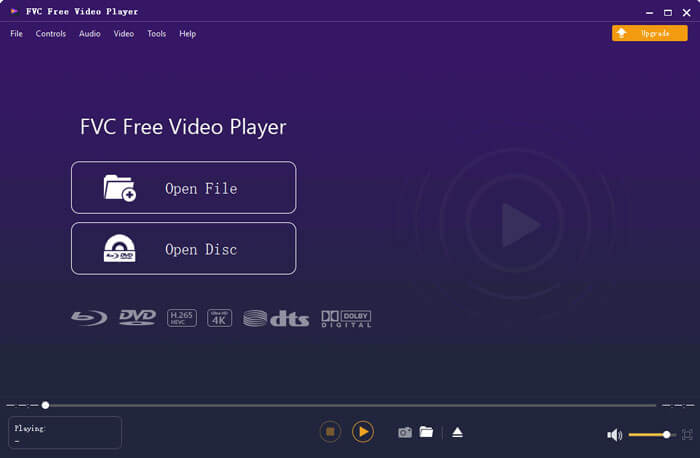 Step 3: Then you can control the playback with the buttons at the bottom. You can adjust the audio volume, or even set up your preferences with the options in the top menu bar to play music files online.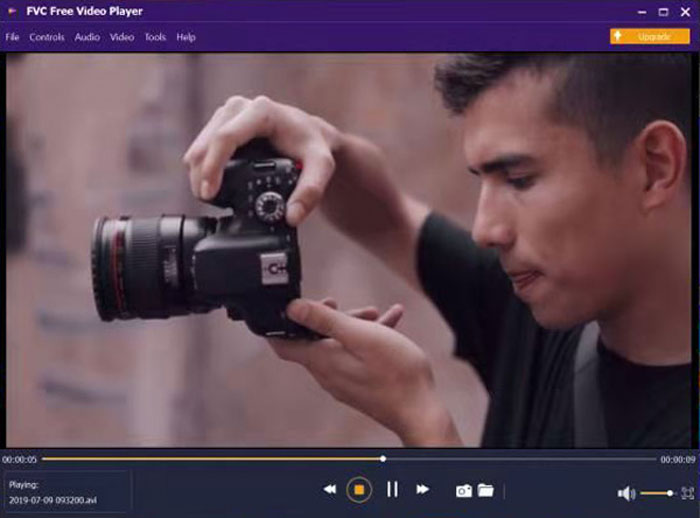 Top 2: Windows Media Player
Windows Media Player is the native music player app for PCs. It provides the basic music playback features, collects the audio files, manages the playlist, and even set up the preferences.
Pros
Free and built-in on all PCs.
Manage songs by artist and album.
Play music files on Windows smoothly.
Cons
The formats supported are limited.
It is not available to Mac.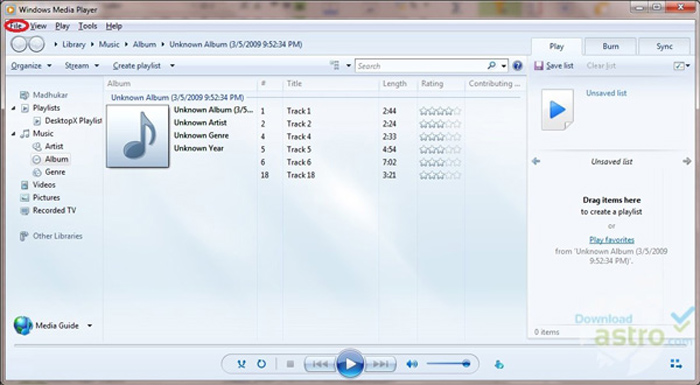 Top 3: VLC Media Player
VLC Media Player is an open-source music player app for both PCs and Mac. There are some advanced features to convert the music files, manage the playlist for the music, and more. (Convert MP4 to MP3 here)
Pros
Free of charge.
Support almost all audio formats.
Offer extensive bonus features.
Cons
The learning curve is not friendly.
Some features are hard to use.
Top 4: QuickTime Player
QuickTime is the preinstalled music player app for Mac, but it is available to PCs as well. It enables you to play the music, record the audio files, and sync the files from iOS devices. (Want to convert QuickTime to MP4?)
Pros
Play music on Mac and PC.
Work well on Mac computers.
Record online music.
Cons
It only supports limited audio formats.
The pro version is pricy.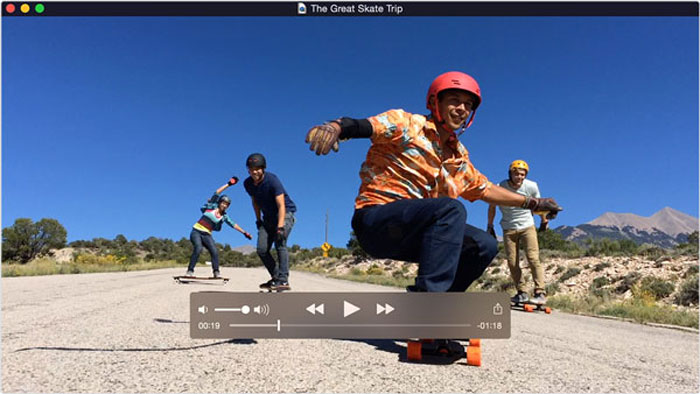 Part 3: FAQs about Music Player Apps
1. What is The Best Music Format?
The answer depends on your purpose. MP3, for example, is the widely used music format that compatible with most devices. When you need to edit the music files on a PC, WAV is the best choice. As for the music files for Apple, you can choose the AIFF instead.
2. What are The Audio Formats for QuickTime?
QuickTime supports MP3, M4A, AAC, AIFF, and WAV. When you need to use the default QuickTime as the music player app for Mac, you can download the music files with the above file format, or even convert the music into the compatible format.
3. Why Cannot Use Apple Music for Other Devices?
Because of the DRM protection, you might find the Apple Music, or other music files not work with other devices. You have to decrypt the music file to MP3 or other audio formats without protection, and then you can use the music player app to enjoy it anywhere you want.
Conclusion
Here are the top 10 best music players for iPhone, iPad, Android, Windows, and Mac. The programs enable you to get the best music experience on different devices. If you prefer to enjoy music on more than one device, FVC Free Video Player is the first music player online that works on a web browser that you can enjoy the songs with excellent quality.