8 Best MKV File Players to Play MKV Video with Subtitle on Windows and Mac
When you want to play some foreign movies, you might need to choose the MKV files with multiple subtitles. What are the best MKV video players to play the videos with the desired subtitle and audio track? MKV is a video container that packs with multiple subtitles in a single multimedia file. The article shares 8 best MKV players for both Windows and Mac, you can learn more about the features and choose the desired one accordingly.

Part 1: Top 4 MKV Players for PCs to Play MKV with The Desired Subtitle
Top 1: FVC Free Video Player
FVC Free Video Player is a free and versatile MKV video player. The online video play is compatible with most of the audio and video formats, including MKV. Besides the basic playback features, you can take snapshots, adjust video filters, customize the video settings, and more.
1. Play a wide range of multimedia formats smoothly.
2. Keep the original quality while playing HD movies.
3. Work well in Chrome, IE, Firefox, Safari, and more.
4. Offer extensive bonus tools, such as take snapshots.
How to Play MKV on PC/Mac Online
Step 1: When you need to play a MKV file, you can go to the online MKV player with any web browser, you can click the Play Now button to download the MKV player installer.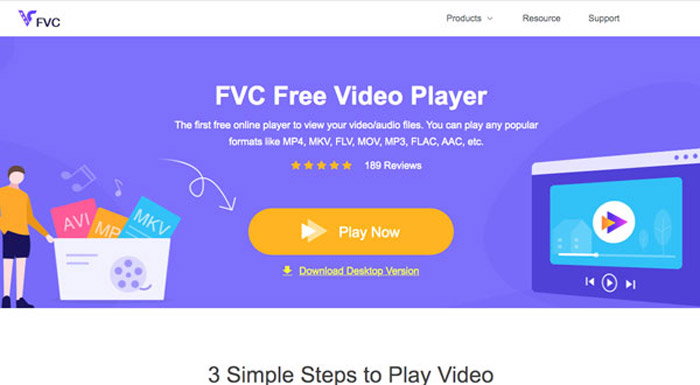 Step 2: Once you have already installed the program, you can click the Open File button and open the MKV file from your computer. it will start playing the MKV files automatically.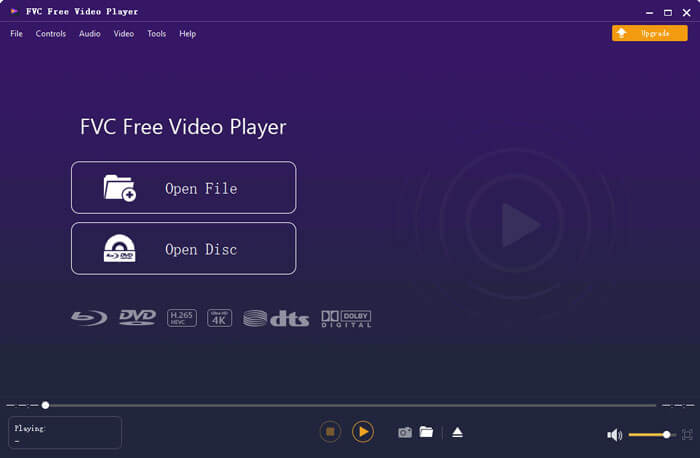 Step 3: Then you can select the desired subtitles for the MKV files, as well as the audio track. Moreover, you can control the playback with the buttons at the bottom online easily.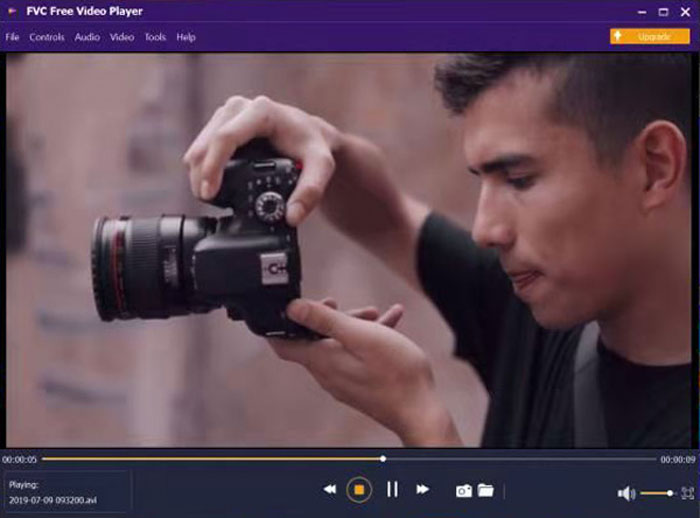 Top 2: GOM Player
GOM Player is a great MKV player to play most media files, including MKV without extra codecs. Even if you come across a file it cannot play, it will direct you to the appropriate open-source codecs to install.
Pros
Play almost all common media file formats.
Have the capacity to play broken AVI files. (Compress AVI files here)
Free to use for high-quality videos.
Cons
It will install extra software.
Cannot play DVDs directly.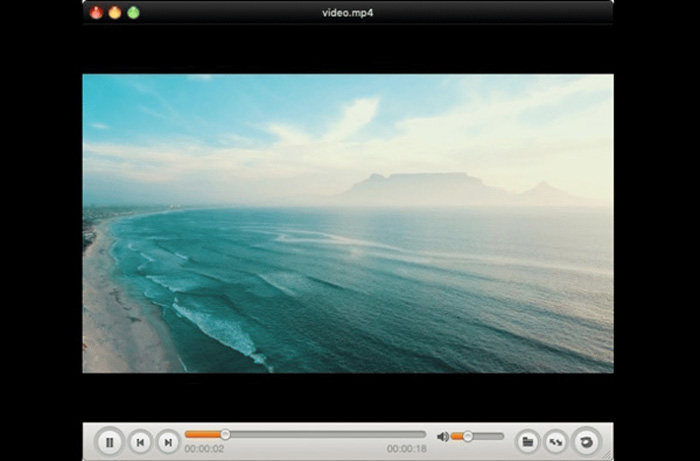 Top 3: PotPlayer
PotPlayer is another popular MKV file player for PCs. The intuitive interface lets beginners and average people master quickly. Moreover, the video and audio playback quality is pretty good.
Pros
Play MKV and other HD videos fast.
Release updates frequently.
Support GPU acceleration.
Built-in plentiful codecs.
Cons
There is no help file.
The default automatic video render is not well.
Top 4: Media Player Classics
Media Player Classics one of the best MKV players for PCs. The interface is straightforward, so it is simple to navigate. It does not take up much space and even offers a portable version.
Pros
Offer custom options to control playback.
Support HD MKV contents.
Work smoothly on old PCs.
Cons
It lacks some features, like taking snapshot.
The interface looks outdated.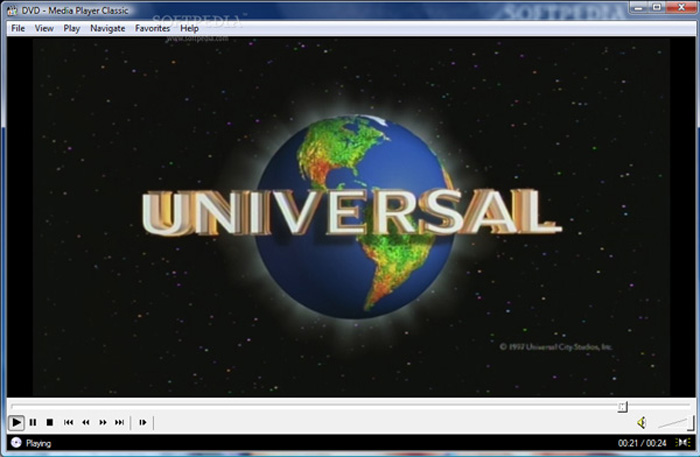 Part 2: Top 4 MKV Players for Mac to Browse the MKV Video with Ease
Top 1: VLC Media Player
If you need an MKV player but do not have much budget, VLC Media Player is the best choice. As an open-source project, it does not require any payment. Moreover, it has been built in a large package of codecs.
Pros
Open MKV files on Mac easily.
Free and easy to use.
Include extensive bonus features.
Cons
The interface is not intuitive.
Most features are hidden in the menu list.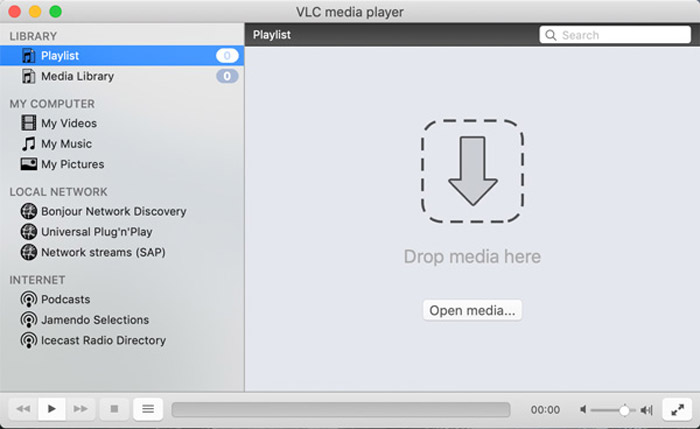 Top 2: DivX player
DivX player is another MKV player worth to use for Mac users. It provides both a free and a Pro version. For MKV playback, the free version is enough. If you want to convert MKV videos into other format, purchase the pro.
Pros
Compatible with both Mac and PCs.
Support a lot of codecs.
Manage multimedia files with playlists.
Cons
It is a bit large and takes space.
Take more time to load videos.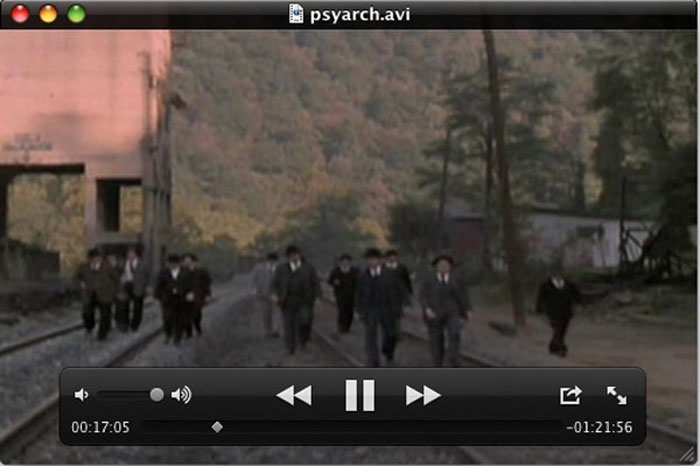 Top 3: MPlayerX
One benefit of the MKV file is to include multiple subtitles. MPlayerX is an MKV player to let you decide the proper subtitle. Moreover, it plays video files without taking much CPU.
Pros
Remember and resume the point you closed.
Automatic search for the next file.
Change frame rate and other parameters.
Cons
It does not support creating playlist for MKV files.
It is not available to old Mac machines.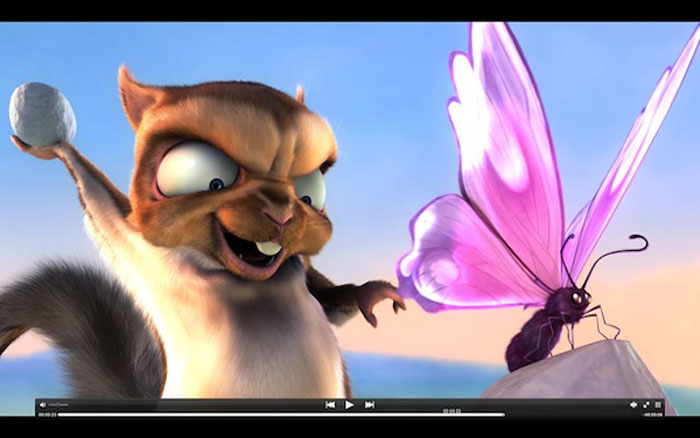 Top 4: KM Player
If you are looking for an MKV player with rich advanced features, KM Player is one of the best options. It packs a wide range of multimedia codecs, so it can play most MKV files.
Pros
Available to Mac, Windows, iOS, and Android.
Play MKV files and live streams easily.
Play damaged video files.
Cons
Contain OpenCandy and other extra software.
It lacks web presentations.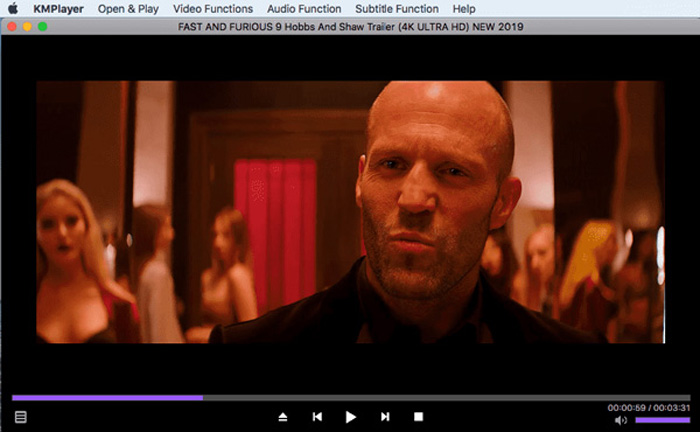 Part 3: FAQs about MKV File Player You Should Know
1. What is An MKV Video Format?
MKV is a robust media container to store various video, audio, and data contents. In another word, MKV is not a simple multimedia format and it may contain more than one video or audio format. But it is not a default file format for most of the default media players.
2. Can I Play MKV Files in Windows Media Player Directly?
Yes. Windows Media Player cannot open MKV files by default. If you do not want to use an extra media player on your PC, you have to install a codec package, such as the KM codec to turn Windows Media Player into an MKV file player for your Windows 10/8/7.
3. Can Xbox One Play MKV Files?
Yes. The MKV is a compatible file format of Xbox One. But you might not able to play all the MKV files with the default MKV player on Xbox One. The MKV files with H.263 and AAC audio can be played on Xbox One smoothly without an extra codec.
4. How to Convert MKV Files to Other Format?
When you need to play MKV files on a smartphone, you might need to convert MKV files into another file format, such as MP4. Of course, the MKV player app should be another choice, but the MKV files might be too large for the limited storage of your smartphone.
Conclusion
You can master the 8 best MKV players for PCs and Mac. You can open and play MKV movies with the original quality with the above programs. The programs have unique benefits and advantages. FVC Free Video Player is an online MKV player available to PC and Mac. Moreover, it is absolutely free of charge with some advanced features.