MKV Recorder: Best Screen Recorders to MKV Recording Format
MKV or Matroska Video File is a video format that supports numerous picture, audio and subtitle tracks. It is known to carry a seamless video experience with a 1080p maximum pixel. Most of the time, this file type is used for DivX Plus.
It is then understandable that most people will also want this file to retain the good quality of the video they are watching. If you want this, you have to make sure that you must have the right codec, particularly for this one. Some may have reported issues for this file, so you can check the FAQs in the latter part of the article. Meanwhile, if you want to discover MKV recorders, continue reading this article.
Part 1. Best MKV Video Recorder for Windows PC and Mac
The top MKV recording format tool on the list is FVC Screen Recorder. Efficiency-wise, you can rely on it. It is a free tool that you can access anytime and anywhere. As fast as three steps you can get the job done. 100% free, edit your screen capture in real-time, choose the output you prefer and add photos over photos. Furthermore, this tool has more formats to offer some of them are WMV, MP4, MOV, F4V, TS, AVI, WMA, MP3, M4A, AAC, PNG, JPG/JPEG, BMP, GIF, and TIFF. You can see the full list of features if you visit the official website. For now, here is how you can use it.
Step 1. Download and install the app through the FVC Screen Recorder.
Step 2. Click Video Recorder then from there, set the size of the aspect ratio of the recording.

Step 3. Start the recording by clicking the REC button.

Step 4. Stop the recording, click the red square button.

Step 5. Another window will appear. This will give you the option to re-record or save the file.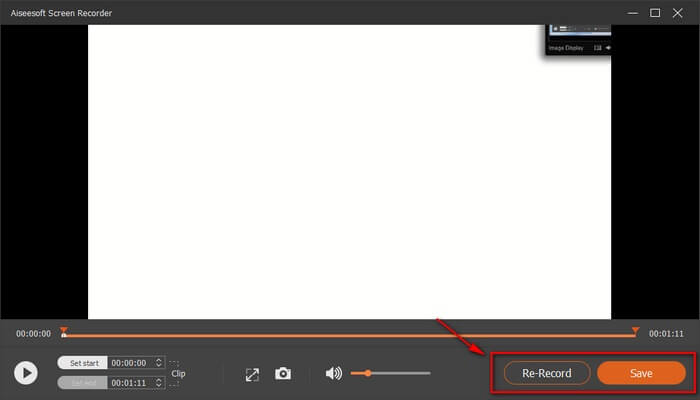 Step 6. If you want to see the recorded files, click the Recording History at the bottom left side of the floating bar. Or follow the exporting process until this window appears.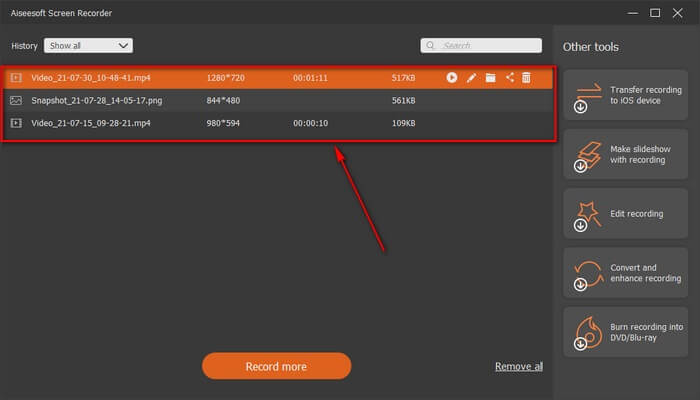 Part 2. Other 8 Best MKV Recorders Worth Your Try
Also, below are some of the most rated MKV recording tools that are found over the internet that you might find useful.
1. FVC Free Screen Recorder

FVC Free Screen Recorder is an online tool accessible to most browsers. This means you won't have to download the app. Launch and record in three easy steps. FVC Free Screen Recorder gives access to both recording and editing. After recording, you can immediately edit the video or audio you recorded. Plus this tool is easy to use. Since MKV and Mp4 are almost identical formats, you can also consider using this tool and convert to a more compressed format like mp4. You can follow the guide written below to do so.
Step 1. Launch the tool and get the installer until it is activated.

Step 2. You will know it is activated if you see the floating toolbar appear. To start the recording, click the REC button.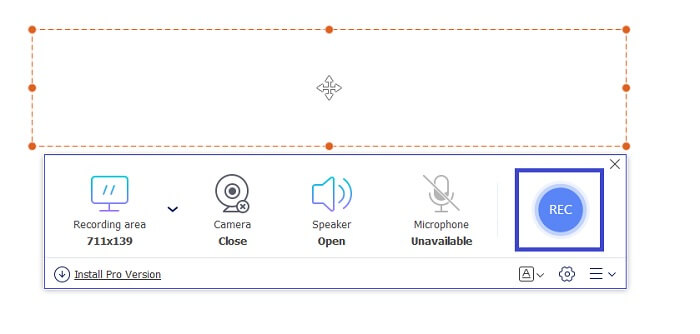 Step 3. This time to stop it, click the Square button.

Step 4. Finally, play the video you just recorded from the floating toolbar interface.
2. Camtasia
Another intuitive tool that you can use to record MKV files is Camtasia. Using Camtasia you can learn to record a video, do basic editing, and share your video to different social networking sites. After recording, you can cut out some mistakes and do trimming. More than that you can add titles, annotations, and hundreds of effects incorporated in the tool. After editing you can then choose the output format or change it prior to recording. The tool has more to offer, you can try downloading it from the official website.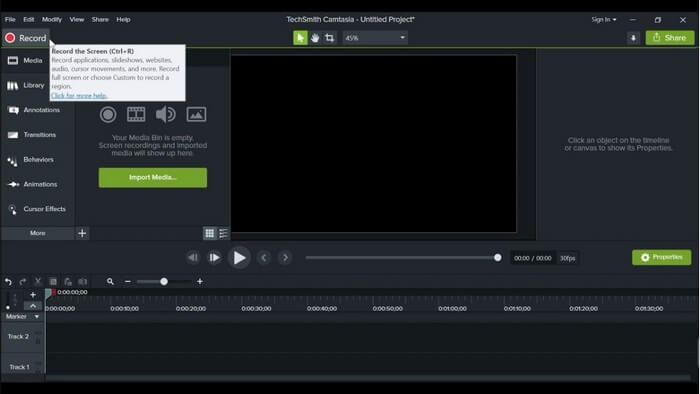 3. ScreenFlow
Simultaneously record your camera and mic using ScreenFlow. As their slogan says Do what others can't create and publish your content easily with a powerful ability to multitask. Not all screen recorders can record, screen, camera, audio, mic altogether. This is most useful to content makers on YouTube and other similar platforms. On top of that, this tool has a Built-in Stock Media Library. This is where you can easily store your videos, images, and audios with a maximum of 500,000 files.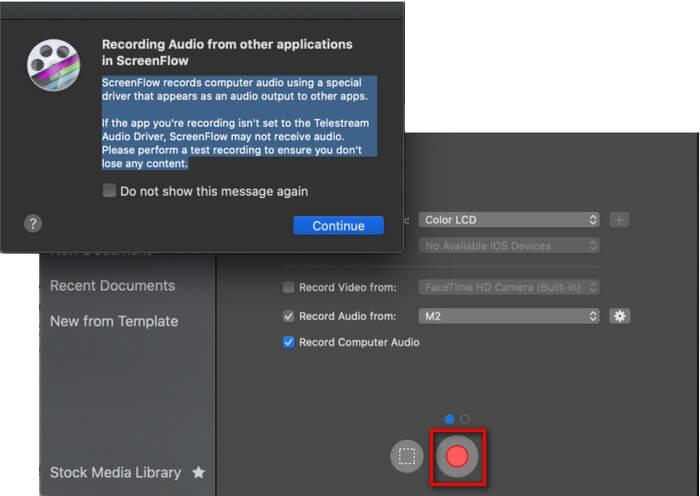 4. OBS Studio
Next is OBS Studio. Compared to the first tools reviewed in this article, this is a little complicated to use. Aside from the overwhelming and too many drop downs to toggle, this is still a good tool. OBS provides exceptional performance while recording. While recording you can also directly do live streaming on it. Most streamers prefer using this app. If you are going to use this app, you must have a lot of patience in studying every function. Regardless, it is still considered one of the best.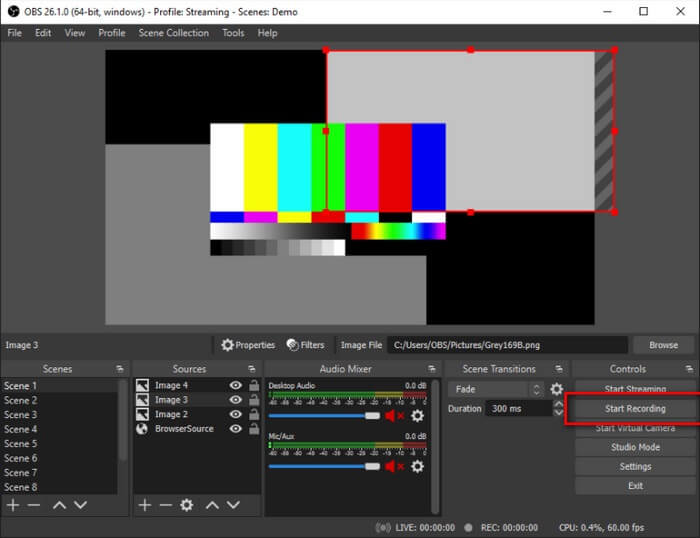 5. Ezvid
Ezvid is another competitive tool that has grown from a small base user to one of the largest and most popular tools nowadays. This tool was developed and established in 2009 and as it grows and innovates over the years, the tool has collaborated with different companies. This actually does not have much difference when it comes to features to the tool mentioned above.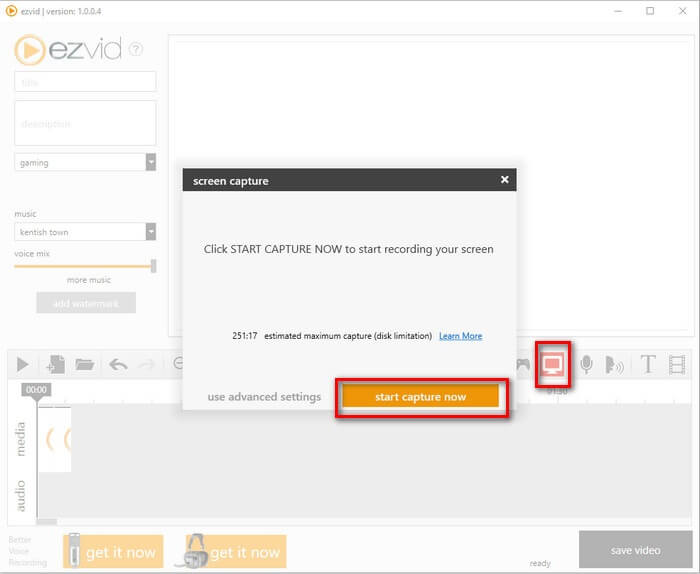 6. CamStudio
The third to the last on the list is CamStudio. It is a free screen recording software compatible with Windows and Mac devices. It can record screen, audio, mic but doesn't have a built-in video editing feature. What makes it different from the other reviewed app on the list is the Frame size or aspect ratio is not adjustable or flexible. It can only record full screen. Regardless, it is still a good option.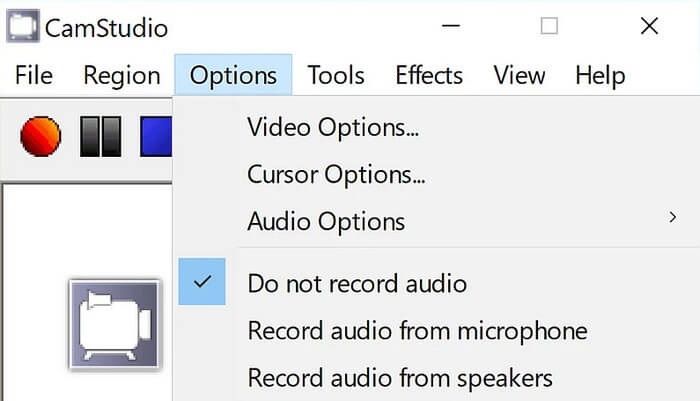 7. QuickTime
So far, what we have reviewed are most used on Windows, this time we will review a tool that is compatible with Mac computers. QuickTime is actually a built-in recorder on Mac devices. You might also ask, is this tool available for Windows. Unfortunately, it is not supported anymore. Meanwhile, there are benefits you will get from using the tool. You can record screen activity, audio and mic recording simultaneously with consistent performance. However, this doesn't have the ability to let you edit your recording after. Regardless, it is still a good alternative.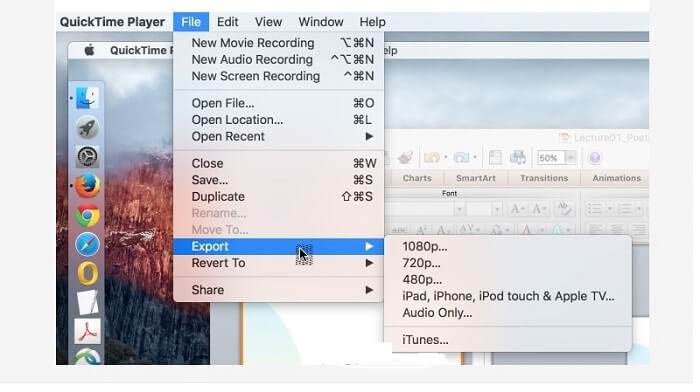 8. VLC
Finally we have a VLC Media Player. Do you have this installed on your PC? Do you know that this video player also has a screen recorder ready? Yes, it Does! In fact, you can record your screen along with the audio. It is just easy to find and use. One more thing, it does not have any limitations when it comes to duration and usage. The only thing you have to watch out for is the video quality.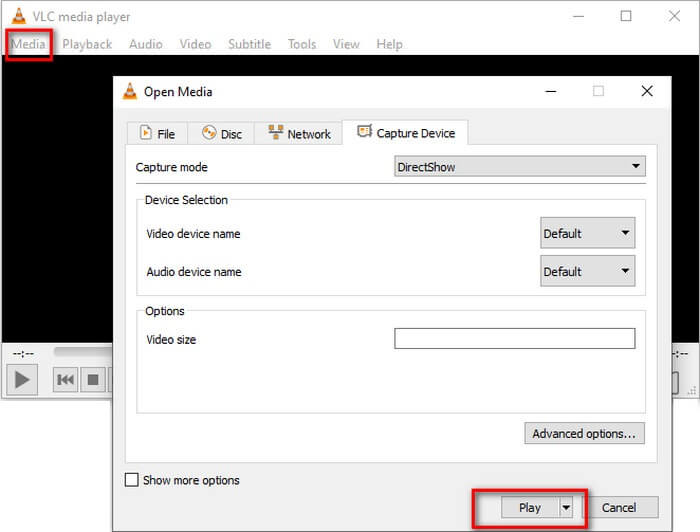 Part 3. Comparison Chart
| | | | | | | | | | |
| --- | --- | --- | --- | --- | --- | --- | --- | --- | --- |
| FEATURES | FVC SCREEN RECORDER | FVC FREE SCREEN RECORDER | Camtasia | Screen Flow | OBS Studio | Ezvid | Cam Studio | Quicktime | VLC Media Player |
| Record video | | | | | | | | | |
| Record video with audio | | | | | | | | | |
| Edit the recording | | | | | | | | | |
| Task schedule recording | | | | | | | | | |
| Set duration recording | | | | | | | | | |
| Export with watermark | | | | | | | | | |
| Adjustable aspect Ratio | | | | | | | | | |
| Output format | WMV, MP4, MOV, F4V, TS, AVI, WMA, MP3, M4A, AAC, PNG, JPG/JPEG, BMP, GIF, TIFF, MKV | WMV, MP4, MKV | WMV, MP4, MKV, MP3, M4A, AAC, PNG, JPG/JPEG, BMP, GIF, TIFF, MKV | MP3, M4A, AAC, PNG, JPG/JPEG | MP4, MKV, MP4, MOV, F4V, TS, AVI, WMA | WMV, MP4, MOV, F4V, TS, AVI, WMA, MP3, M4A, | AAC, PNG, JPG/JPEG, WMV | M4A, AAC, PNG, WMV, | MP3, M4A, AAC, WMV, MP4, MKV |
Part 4. FAQs about MKV Recorder
I cannot open the MKV file. What to do?
Make sure that the file and video player have similar file extensions. check this article and more available MKV players.
MKV format compatible codec, why is it important?
It is important that the player that attempts to load the file must have appropriate decoders. This is the reason why codes are very important. If one player doesn't have the right codec to play it, it will not definitely play.
How do you get subtitles from an MKV file?
You need to download a third-party extractor tool for SRT to extract subtitles from MKV files.
Conclusion
Do you find the list of tools helpful? We love to hear from you. You can also check the table above for the summary of features from each. All tools may have similarities and differences, all of them are useful, tested before being written.