10 Best FLV Video Players for Windows 10/8/7, Mac, iOS and Android You Must Try (2023 Latest)
Can't play your FLV videos using the default video player on your smartphone or computer? For playing FLV files on Windows, Mac, iOS or Android device, you would need a professional video player that supports playing FLV files. We have compiled a list of 12 best FLV players that offer seamless video watching experience, and we also explored the features and supported formats of each FLV media player for your consideration and judgment.

Part 1. Top 6 FLV Players for Windows and Mac
To stream FLV videos on Windows PC or Mac, there are lots of FLV media players available to choose from. These programs help you access a FLV file on your device effortlessly. In this part, we are listing best 8 FLV file players for both Windows and Mac. All of the apps in the list can be used for free.
Top 1. FVC Free Video Player (Windows and Mac)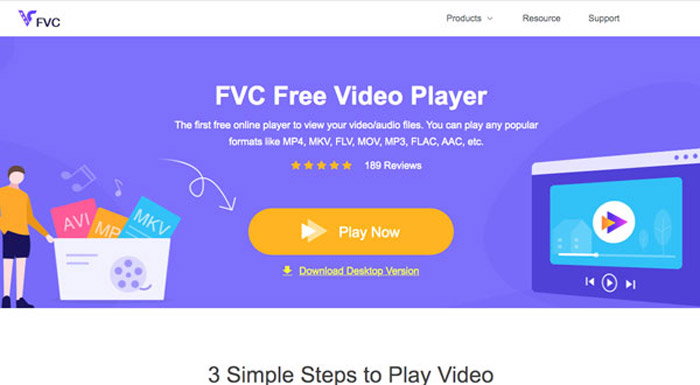 FVC Free Video Player is one of the best and commonly-used free media player programs for Windows and Mac. It can play all your movies, TV shows and music in most popular formats directly without conversion. It offers the best solution to play FLV file format and other media files including MOV, MP4, MKV, AVI, FLAC, TS, M2TS, MP3, OGG, plus more while preserving the original quality. With it, you can enjoy a smooth, clear and high-quality playback. More importantly, it is free to use so that everyone can use this program on their Windows 10/8/7 and Mac without any hassle.
Steps to play media files online using FVC Free Video Player:
Step 1: Step 1. To start with, go to https://www.free-videoconverter.net/free-video-player/ and then click the Play Now button to activate the launcher by following the onscreen instructions.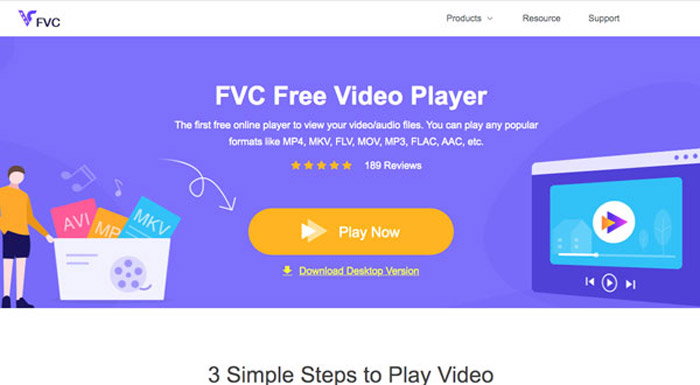 Step 2: After launching the program, you can click the Open File button to import your media files. Before playing, you can tweak the video and audio settings from the Video or Audio tab on the top menu bar.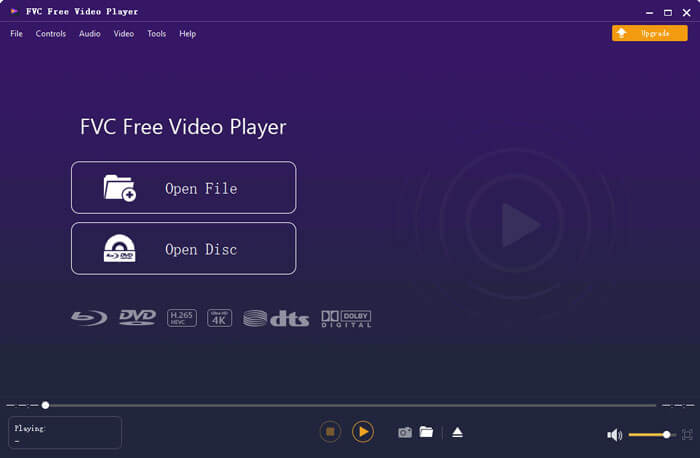 Step 3: Once the file loaded sucessfully, the program will play it automatically. While watching, you can adjust volume, go forward or backward, take screenshots, and more.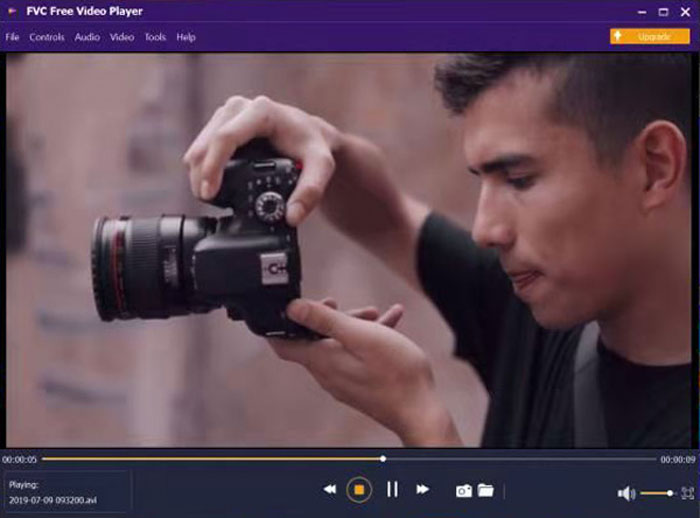 Top 2. VLC Media Player (Windows, Mac, Linux, iOS and Android)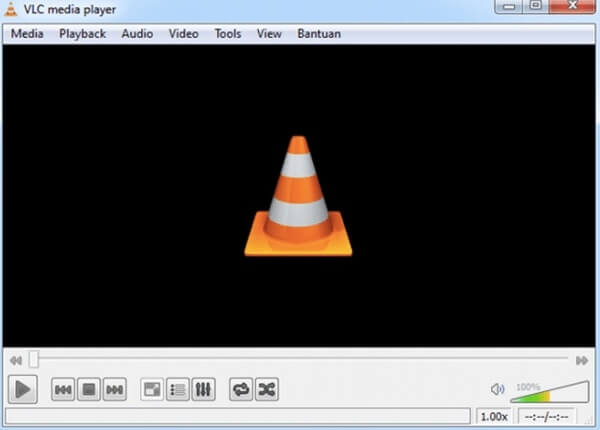 VLC media player is a free and open-source multiplayer that has cross-platform features available for Windows, Mac, and Linux users. Also, it is available for iOS and Android users. It is completely free and supports various video and audio formats (FLV, MOV, AVI, MKV, MPEG-1, MPEG-2, MPEG-4, DivX, MP3, OGG…) as well as DVDs, VCDs, and various streaming protocols with no need to download additional codecs. It can be used to optimize video and audio playback for your chosen device and download streaming videos from YouTube or other websites.
Top 3. FLV Media Player (Windows)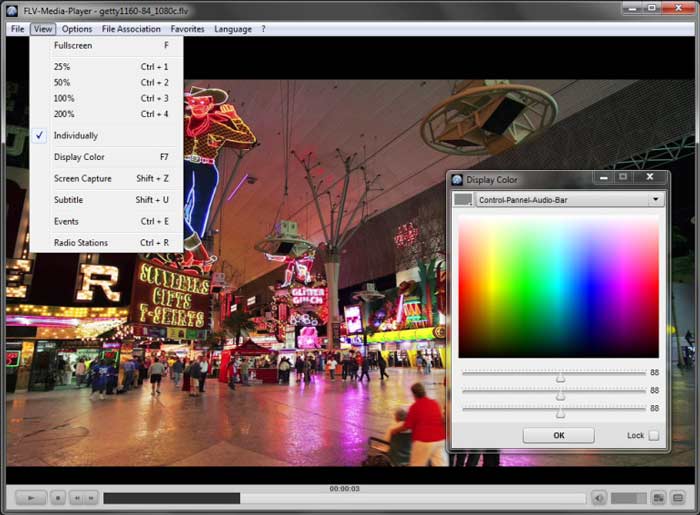 FLV Media Player is the go-to option that allows you to watch any downloaded FLV video files. This player can come in handy when viewing H.264 FLV-HD-Video Support (480p/720p/1080p), 3GP, MP3, M4A, 3G2, AAC, and other file formats. And it doesn't require a pre-installed Adobe Flash OCX Plugin. The player has an easy and intuitive interface with many options.
Besides the playback of video files, the player has a simple interface with multiple options to rotate videos, add subtitles, add to favorite, screencast the playback, and much more. You can use it totally free without any restrictions. It is available for Windows 10, Windows 8, Windows 7, Windows Vista, and Windows XP.
Top 4. DivX Player (Windows and Mac)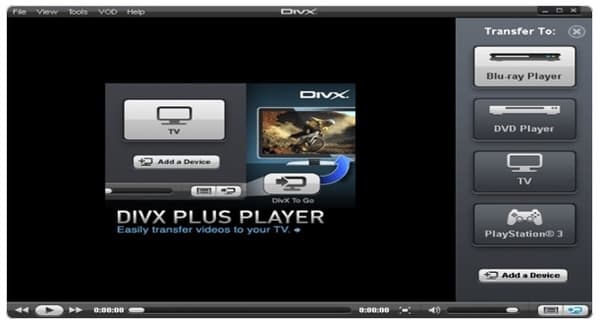 Like other best FLV video players, DivX Player is considered as one of the best FLV video players with support for a wide variety of popular video and audio formats including FLV, DivX, MP4, and more. And it also supports the playback of HD 1080p/720p and 4K UHD videos. With the DivX Player, you can make a quick and easy conversion of any video files. It also allows you to stream videos to tablets, TVs, gaming consoles, Chromecast, etc. This FLV player is available on both Windows and Mac devices and you can use it for free.
Top 5. RealPlayer (Windows)
RealPlayer is one of the most popular FLV video players for Windows. It empowers you to play FLV files and other all popular formats in HD, so you don't have to convert FLV videos to MP4, or other formats for easy playback on media players. It also comes with useful features that allow you to manage photos, keep your videos private, convert videos, burn music CDs, stream videos to your TV, and more. Thanks to its functional and useful options, you can greatly enjoy your videos with ease.
Top 6. KMPlayer (Windows, MacOS X, Linux, iOS and Android)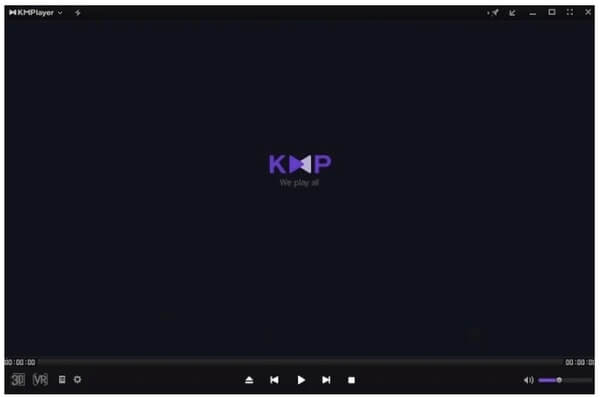 KMPlayer has to be included in this list of best FLV file players for its outstanding features including the playback support for multiple formats, screen caption options, internal codecs, and more. In addition, users have full control of the video, sound and subtitles.
It can play video files of almost all formats such as FLV, 3GP, ASF, AVI, M2T, M2TS, MKV, MKS, MOV, MP4, MPEG, M4V, OGG, etc. without any delay and lag. This video player is compatible with Windows, Mac, iOS, and Android, and it is available in more than 230 countries all over the world and can be accessed in 36 languages.
Part 2. Top 4 FLV Player Apps for iOS and Android
If you have ever wanted to watch an FLV file on your iPhone, iPad, or Android device, you know that it is a tough job to find the right player that supports the FLV format. Here we provide the top 4 frequently-used FLV media player apps for you to choose from.
Top 1. PlayerXtreme Media Player (iOS and Android)
PlayerXtreme is a great FLV player application for the iPhone and iPad. It is a full-featured video player that supports a wide range of video and audio formats in HD such as FLV, 3GP, M2TS, MOV, MP4, RMVB, MXF, WMV, WebM, VOB, etc. While watching FLV videos, you can adjust the audio volume, control the subtitles, change the playback speed, and more.
PlayerXtreme has an organized interface and offers multiple ways to view and sort your library. In addition, it supports streaming over SMB, UPNP, and Wi-Fi. By the way, it also provides the Pro version with the support for casting through Chromecast and AirPlay, the ability to boost the volume of soft audio, the option to add a passcode to lock away files, and more.
Steps to play media files online using FVC Free Video Player:
Top 2. nPlayer (iOS and Android)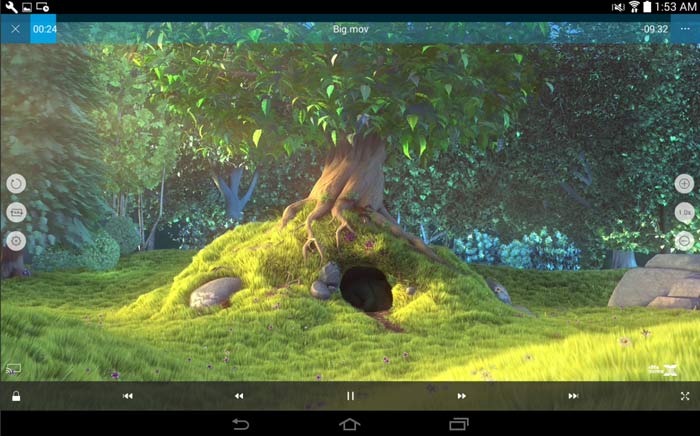 Another great option for watching FLV videos on iOS or Android device is nPlayer media player, allowing you to play a broad range of file formats such as FLV, MP4, WMV, ASF, FLV, OGV, RMVB MOV, MKV, AVI, MP3, WMA, WAV, etc. It supports multi-track and embedded subtitles. And it allows you to change playback video speed from 0.5X to 4.0X and repeat specific portion of the video. Apart from supporting a wide range of video and audio formats, nPlayer also allows streaming and downloading videos to your device.
Top 3. MX Player (Android)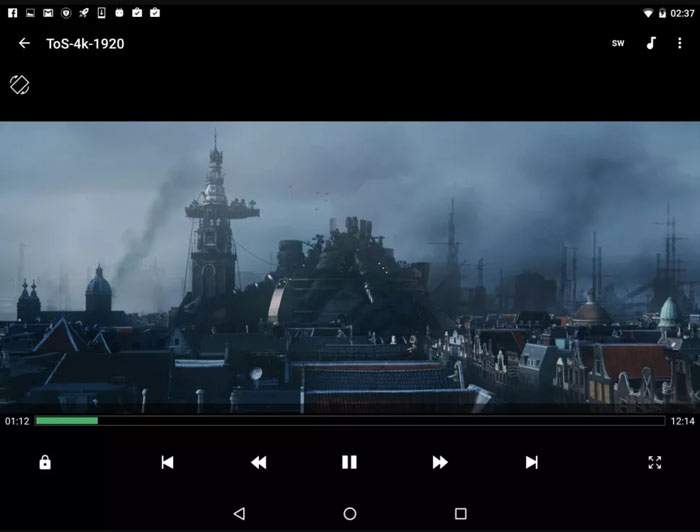 With its support for most video formats and outstanding performance, MX Player is somewhat more professional than the other FLV media players on this list. It can play almost any file that you have smoothly, including FLV, MP4, AVI, MKV, MP3, WMA, and more. Some highlights of using MX Player include hardware acceleration, the ability to watch videos in HD quality, subtitle controls, variable aspect ratio, screen capture functions, internal codecs, and plus more. Unluckily, it doesn't have Chromecast support, especially when many other video apps support it. It is only available for Android devices.
Top 4. Plex (iOS and Android)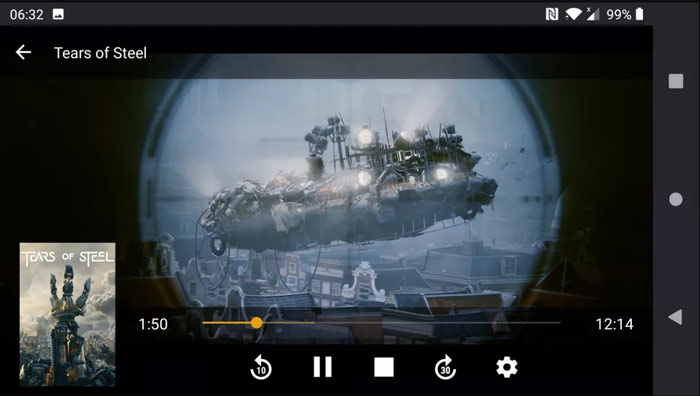 Plex is one of the most popular FLV player apps for iOS and Android owing to its excellent performance. Plex's free version covers lots of features including the playback of most popular video and audio formats, movies and podcasts streaming, basic media organization, the ability to cast to other devices, and more. You can also upgrade it to the Plex Pass subscription (starting at $4.99 monthly) to enjoy other usability features, such as auto-tagging and automatic lyrics, support for Live TV via an antenna and tuner, and offline mobile syncing.
Part 3. FAQs of FLV Player
What is FLV?
FLV is the abbreviation of Flash Video, a file with the .flv file extension that uses Adobe Flash Player or Adobe Air to transmit video or audio over the internet. It is a very small file and loads very fast, so it has been the standard video format to watch video files on YouTube, Hulu, and many more websites.
Can QuickTime play FLV files?
Unfortunately, FLV files are not compatible with QuickTime. QuickTime is designed to play MOV, most MPEG-4 files (MP4, M4V, M4A, MP3), MPEG-2, DV Stream, and some audio files like WAV, AIFF, AAC.
Above are the top 10 FLV player programs for Windows, Mac, iOS, and Android. You can try any of them to open your FLV files. Hopefully, you can find the most suitable one to satisfy your needs.