How to Convert MP4 to M4A on Windows/Mac (Free & Online)
MP4 is a widespread file format that is used with multiple stations and video players. MP4 files can store video, audio, and other content. Now, many people prefer to listen to the audio track of the MP4 video. For preserving the quality, converting MP4 to M4A is a great idea. M4A stands for MPEG 4 Audio. Most programs can play M4A files, including iTunes, QuickTime, Windows Media Player, and more.

You might wonder how to extract the audio from MP4 file. There are many ways to turn a MP4 file into a M4A file. Check out this post to figure out how to convert MP4 to M4A for future listening on your mobile devices.
Part 1. Best Free Online Way to Convert MP4 to M4A without Quality Loss
FVC Free Online Video Converter is a free MP4 to M4A file converter that can convert the MP4 format to not only M4A but others like MP3, WAV, M4R, WMA, AIFF, AC3, etc. It allows you to make a batch conversion so that you can convert multiple MP4 videos to M4A instantly. Also, this free online tool also allows you to convert the MP4 video to MOV, AVI, FLV, and other video formats.
Step 1. Open https://www.free-videoconverter.net/free-online-video-converter/ on your browser. Click the Add Files to Convert button and then you need to download and install its launcher.

Step 2. Upload the MP4 video you want to convert, and then click Open to move on.
Step 3. After uploading your video files to this application, click the Audio icon and choose the M4A format as the output format.
Step 4. In the end, click the Convert button in the bottom right corner. Wait for a while, and you'll get your M4A audio from the MP4 file.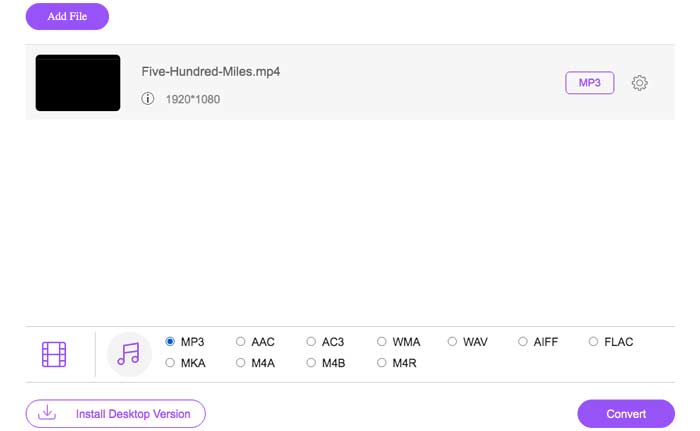 Part 2. How to Convert MP4 to M4A with Free Audio Converter
FVC Free Audio Converter is the freeware that allows you to convert MP4 files to M4A effortlessly. It is capable of changing any video or audio file to M4A, MP3, WAV, etc. You can download and install it on your Windows PC to start the conversion.
Step 1. Launch this audio converter on your computer. Click the Add File(s) button to upload the MP4 files to this program.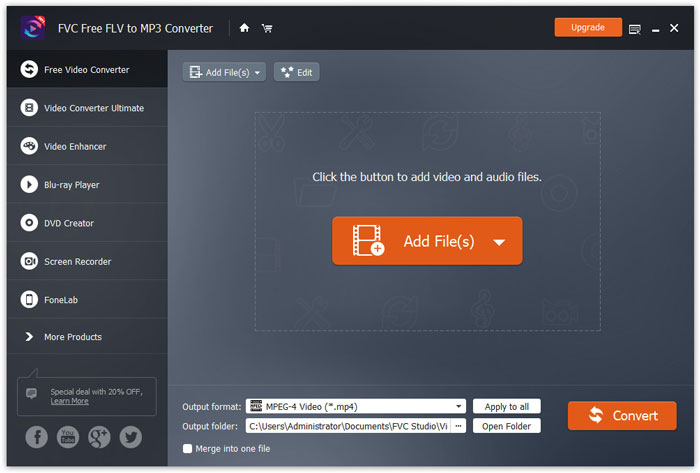 Step 2. Find the Output formats option and choose the M4A as the output format from its drop-down list.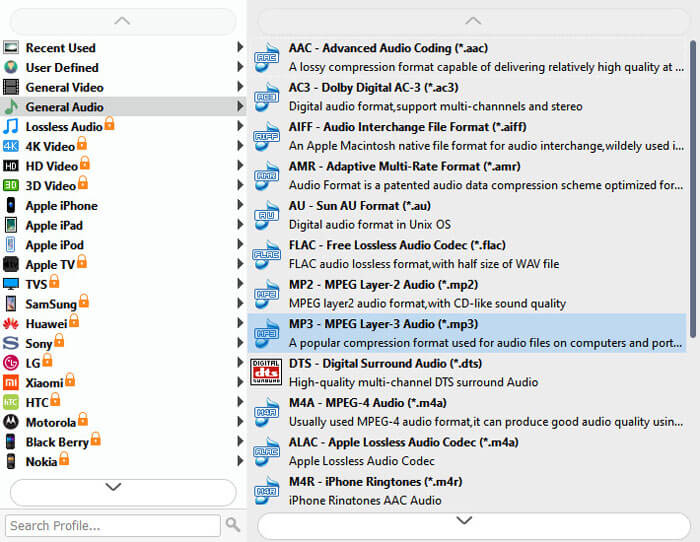 Step 3. Click the Convert button to start turning MP4 files into M4A.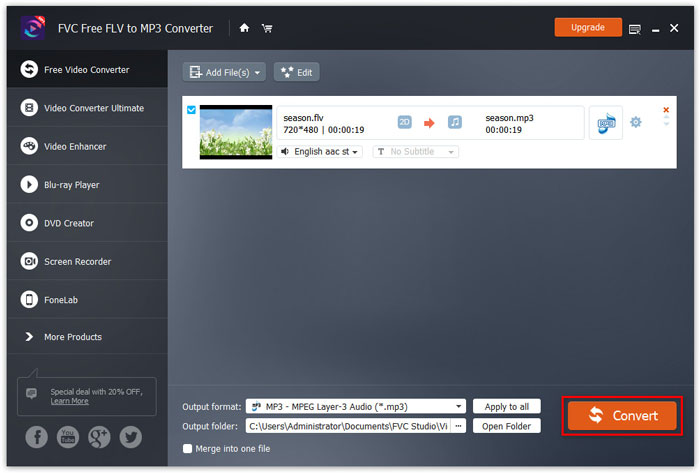 Apart from M4A, you can use it to convert MP4 to MP3, AAC, or other audio formats.
Part 3. How to Convert MP4 to M4A Using iTunes
To convert MP4 to M4A with iTunes for Windows or Mac, you need to change the iTunes import settings and then use the Convert menu option to make an M4A copy.
Step 1. Open iTunes on your Windows PC or Mac.
Step 2. Choose Edit, then click on Preferences in the menu bar. Then, go to the General tab, and click Import Settings.
Step 3. Find and click the menu next to Import Using, and then choose the encoding format that you want to convert the video to. Then, click OK.
Step 4. Select the songs in your library that you want to convert. After that, choose File, then click on Create New Version, then create M4A version.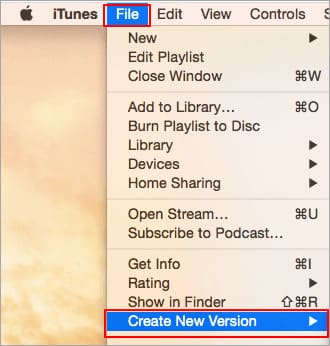 The converted audio files will appear in your library next to the original files.
Part 4. FAQs of MP4 to M4A Conversion
1. What is M4A file?
A file with the M4A file extension is an MPEG-4 Audio file. M4A can be often found in Apple's iTunes Store as the format of song downloads.
2. How to open M4A files?
Programs that open M4A files include iTunes, QuickTime, Windows Media Player, etc. Android tablets and phones, iPhone, iPad, and iPod touch also support playing M4A files.
3. How to merge MP4 files online?
FVC Free Online Video Merger can help you merge or join various MP4 or other video formats like MOV, AVI, FLV, and more online.
4. Can Windows Media Player convert MP4 to M4A?
No. Windows Media Player only supports converting video files to MP3 or WAV.
Conclusion
The above three ways can help you turn MP4 into M4A for free without much effort. If you prefer to make the conversion online, FVC Free Online Video Converter should be a great choice. If your MP4 files are large in size, FVC Free Audio Converter or iTunes will be more reliable to convert MP4 files to M4A.