How to Convert WMV to MP3 on Desktop and Online
Sometimes when I watch a TED Talk, an ASMR show, or a story/poem reading video, I often think that it would be better if only I could listen to it on my iPod. I wonder if you ever feel the same way. Because the sound is what these kinds of videos are all about. That doesn't mean the image is not important. I'm just saying that comparing to the image, the sound is the focus of these videos.
However, as everyone knows, music players like iPod don't support video formats normally. So you have to find a way to extract the audio part from the video, and then save it into audio formats, such as MP3, AAC and WMA. But that seems a little complex for you to handle. Actually there is another way to solve this problem - directly convert the video file to an audio file.
We have mentioned a few audio formats above. As for video formats, we'll take WMV as an example in this post.
Windows Media Video, aka WMV, is a digital video format developed by Microsoft, which is a pretty common format for storing video data. So if we download a WMV file, how can we convert WMV to MP3 without any loss in quality?

What follows is a detailed guide on how to change WMV file to MP3 with the converters on desktop or online.
Part 1. Convert WMV to MP3 Online for Free
In this part, we'll share several web-based online converters with you. Unlike the desktop software, the running environment for online converters usually is not restricted by the operating system you use. You can convert your files easily on both Windows and Mac.
1. FVC Free Online Video Converter
FVC Free Online Video Converter has no limit on the file size when you convert video formats. Thus, you can upload a bunch of large video files at the same time. And there will be no loss of audio quality during the conversion. Just make sure that internet connection is reliable and start your conversion by clicking the link of official website above.
Step 1. Click Add Files to Convert to download FVC Launcher first. Then install the launcher to your computer as the prompt says.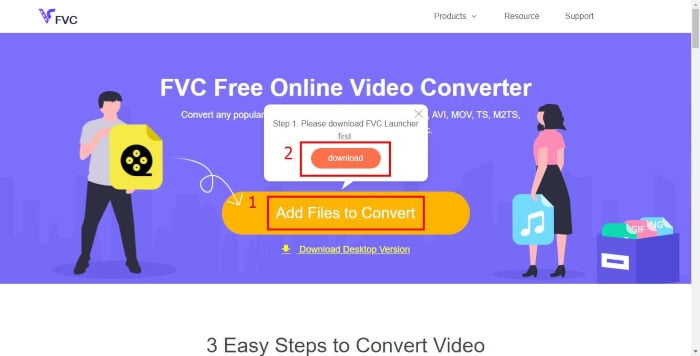 Step 2. Select the WMV file you want to convert in the Open window. Click the Music icon under the video list.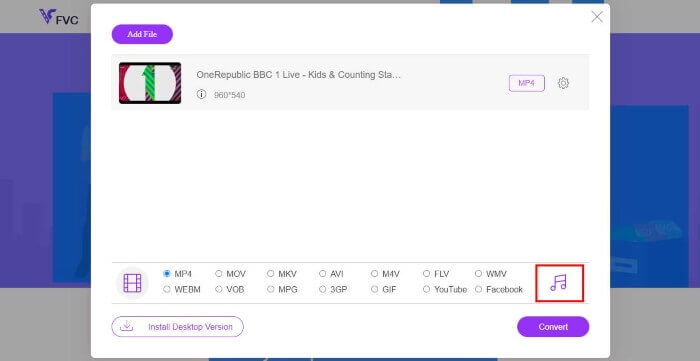 Step 3. Choose MP3 as output format and click Convert. Don't forget to pick a location to save the converted video.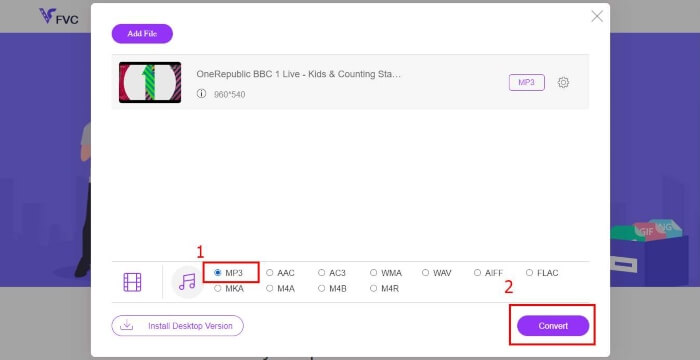 2. Zamzar
Zamzar is an easy- to-use program for you to export MP3 files from any video formats. It can also send the changed file to an email address directly after conversion. But the free version of Zamzar is slow and the maximum size of your file is 50MB.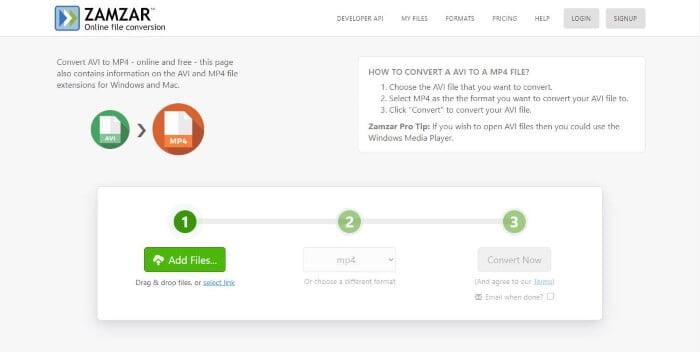 Step 1. Add Files that you want to convert.
Step 2. Choose the audio format MP3 in the Convert To drop-down list.
Step 3. Click the Convert Now button to get your MP3 file.
3. Convertio
Convertio is a cloud-based online converter. In other words, all conversions on Convertio take place in the cloud instead of your computer. Unfortunately, if your WMV files are over 100MB, you have to pay.
Step 1. Just drop the file to the black area on the website of Convertio.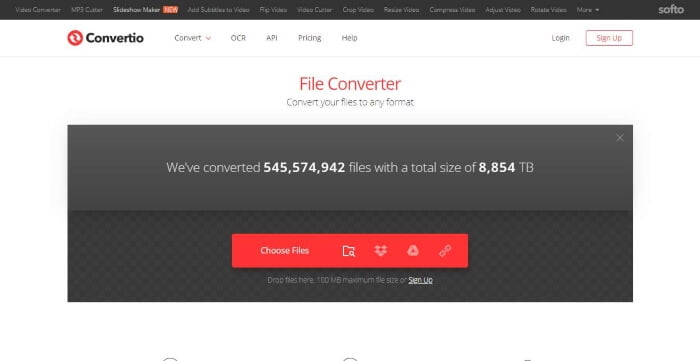 Step 2. Look for MP3 in the drop-down list next to "to".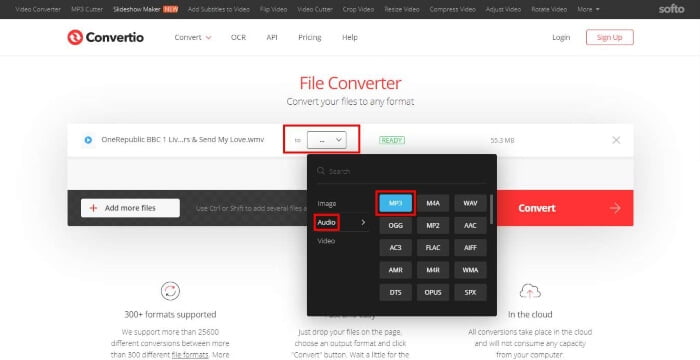 Step 3. Click the Convert button to complete the conversion. Due to its cloud-based feature, you have to download your video after converting.
Part 2. How to Convert WMV to MP3 using VLC Media Player
VLC is not only a multimedia player, but a video converter. This player is compatible with all systems, including Windows, Linux and Mac OS. And it supports all video and audio formats and allows you to convert them to other formats.
Step 1. Launch VLC Media Player on your computer if you have installed it. Then click Convert / Save from Media under the title.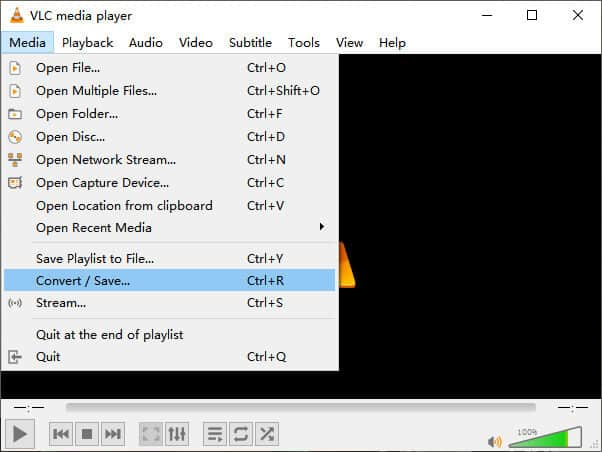 Step 2. Choose one or more WMV file to to open. Then click the Convert / Save button.
Step 3. Choose Audio - MP3 as the output format from the list of Profile. And then select a destination to save your file. Click Start.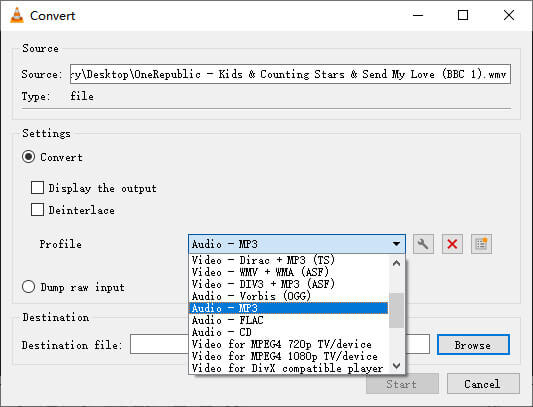 Part 3. FAQs of WMV to MP3 Converting
1. Can iTunes convert WMV to MP3?
No, you cannot convert WMV to MP3 through iTunes. Because iTunes only supports MPEG-4 (MP4, M4V, MOV) with H. 264 compression and any video format that works with QuickTime. However, WMV is developed by Microsoft, and used for Windows. So it can't be recognized by iTunes.
2. Can Windows Media Player convert WMV to MP3?
Even though Windows Media Player supports WMV, it doesn't mean that you can convert WMV file to MP3 on it. Because it is just a media player. If you really want to convert WMV to MP3, why don't you try FVC Free Online Video Converter.
3. What is the difference between WMA and WMV?
They are both valid file extensions for Windows Media files. WMA is short for Windows Media Audio and WMV is short for Windows Media Video. So you can simply discriminate one from the other by the name. One is for audio file, and the latter is for video file.
Conclusion
I'm sure one of these methods can assist you in converting WMV video to MP3 format. If you have any question, feel free to contact us. Hope you can enjoy listening to your Ted Talk, ASMR show and story/poem reading audio on your iPod.