8 Best MOV Players for PC and Mac to Play QuickTime MOV Video Files
When you transfer the QuickTime movies from a MacBook to your PC, or download some movies online with MOV. What are the best MOV players to watch the movies with the original quality? As the default video format of Apple devices, MOV is not a compatible format of Windows Media Player. Here are the 8 best MOV video players that enable you to play the MOV files on Windows and Mac with ease.

Part 1: 4 Best MOV Players to Play QuickTime Videos on PCs
Top 1: FVC Free Video Player
FVC Free Video Player is one of the most popular free online MOV players to view QuickTime videos online. It is compatible with most of the audio and video formats with the original video quality. Moreover, you can also adjust video effects, take snapshots, customize the settings, and even turn movies into 3D videos.
1. Free online MOV player to watch MOV movies with no limitations.
2. Support most video and audio file formats, including QuickTime video.
3. Provide the hardware acceleration to improve playback performance.
4. Take full control of the MOV playback with onscreen buttons with ease.
5. Take snapshots, customize the settings, and apply different video filters.
How to Play MOV Videos on PC/Mac
Step 1: Open a browser and go to the online free MOV player on Windows and Mac. Then click the Play Now button and follow the onscreen instructions to download the MOV player installer.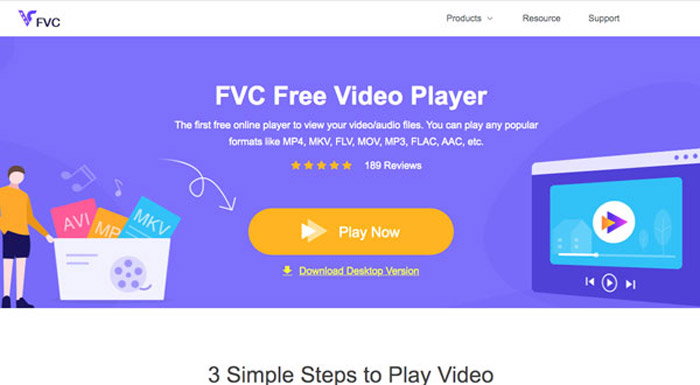 Step 2: Once you have launched the installer, you can click the Open File button in the home interface and select and open the desired MOV file. It enables you to play the MOV on Windows and Mac.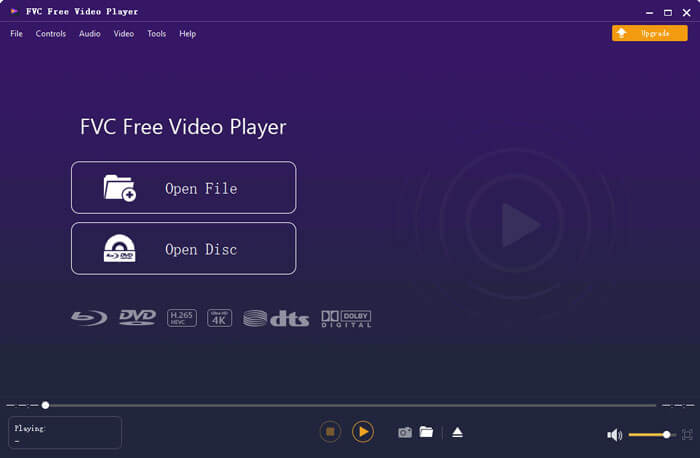 Step 3: Now, you can take full control of the MOV playback process with the buttons at the bottom, such as forward and backward, take a snapshot, adjust the audio volume, and more.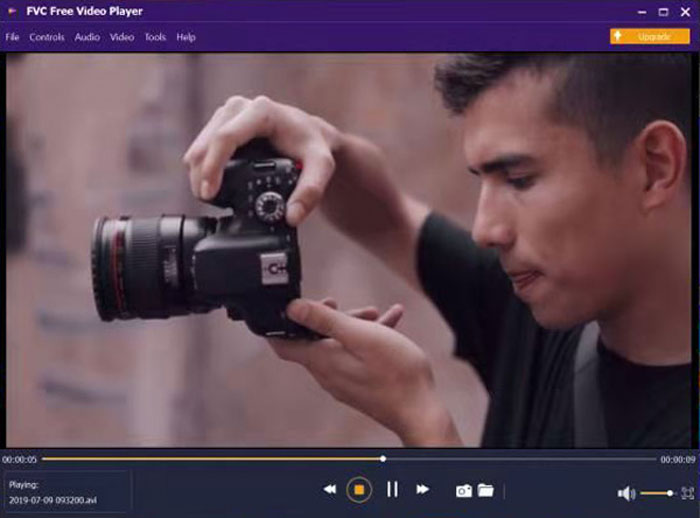 Top 2: Kodi
Kodi is not only a MOV file player, but also a media content manager. It offers plentiful movies and video clips through the Internet. You can always import the MOV videos from different devices with ease.
Pros
Advanced media manager compatible with MOV.
Support a lot of media formats and devices.
Provide a large database of video contents.
Cons
The videos are not free to watch.
It takes a large space of your computer.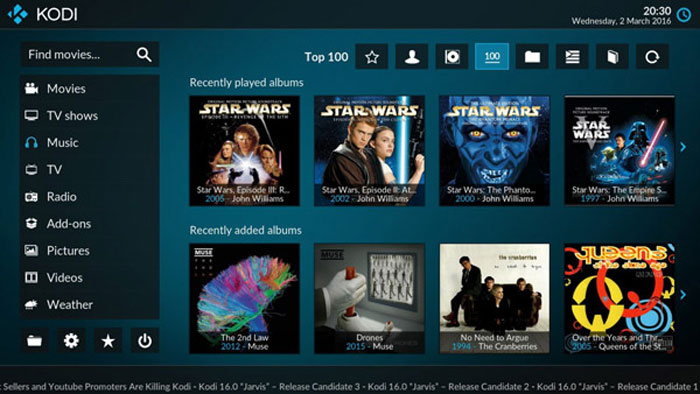 Top 3: ACG Player
ACG Player is another popular MOV player for Windows 10. It has a design seamless to your PC. It provides several modes to play video and movies, such as the full-screen mode with an immersive experience.
Pros
Lightweight and take little space.
Offer many custom options.
Integrate Windows 10 seamlessly.
Cons
It does not contain many features.
Not compatible with Mac machines.
Top 4: Media Player Classic
Media Player Classic is a MOV video player that watches movies on PCs with the original quality. It has a user-friendly interface that offers excellent video experience to everyone, including beginners.
Pros
Relatively lightweight and work smoothly.
Stable on PCs including old machines.
Offer basic custom options.
Cons
Cannot create playlists directly.
It has not been updated for a long time.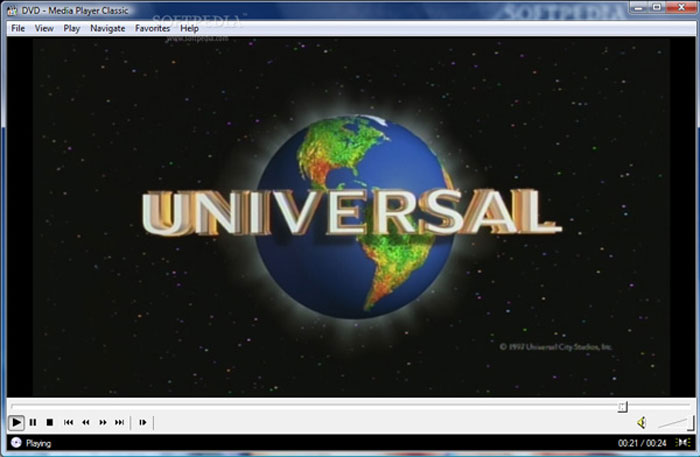 Part 2: Top 4 MOV Players to Browse the MOV Files on Mac
Top 1: QuickTime Player
QuickTime Player is the default MOV player on Mac and iOS devices. You can get a lot of bonus features of the default video player; such as take screencast, mirror the iOS device, and more. (Click to convert QuickTime to MP4)
Pros
Free to use and not require installation.
Create MOV videos by recording Mac screen.
Compatible with PCs and iOS devices.
Cons
It cannot convert MOV to other formats.
The video formats supported are limited.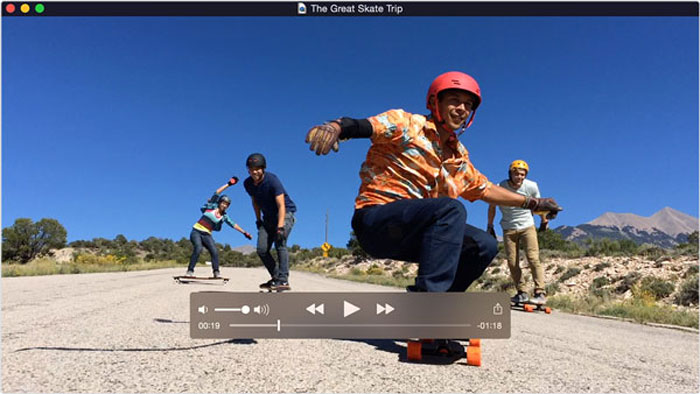 Top 2: VLC Media Player
VLC Media Player is a popular MOV player available to both PC and Mac. It integrates a lot of multimedia codecs, including the MOV codec. Moreover, you can also take a screencast and more.
Pros
Play videos and music without extra codecs.
Free to use without payment.
Include many useful tools.
Cons
It is a bit difficult for the beginners.
Much slower than other media players.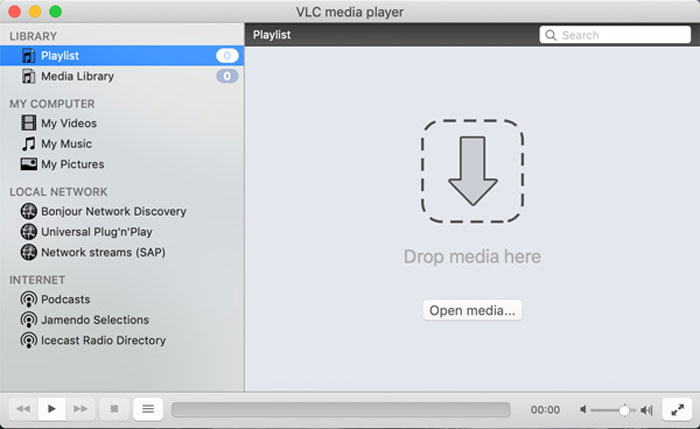 Top 3: MPlayerX
MPlayerX is a simple MOV player based on FFmpeg and MPlayer. It supports 99% of video formats without extra codecs and gesture controls. You can also get automatic subtitle loading.
Pros
Support a variety of video and audio formats.
Play damaged MPEG files.
Integrated YouTube support for online MOV files.
Cons
It uses more CPU than other MOV players.
There is no playlist support.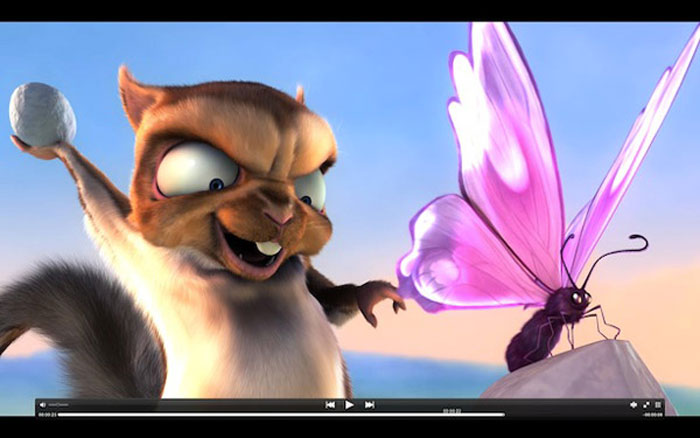 Top 4: Plex
Plex is another media server and MOV player. You can find a lot of videos and movies with the media library of the media player. Of course, it can play local MOV video files directly. (Combine MOV files here)
Pros
User friendly and easy to use.
Offer a professional customer service online.
Provide cloud-based movies.
Cons
This MOV player is not freeware.
It is large and takes space.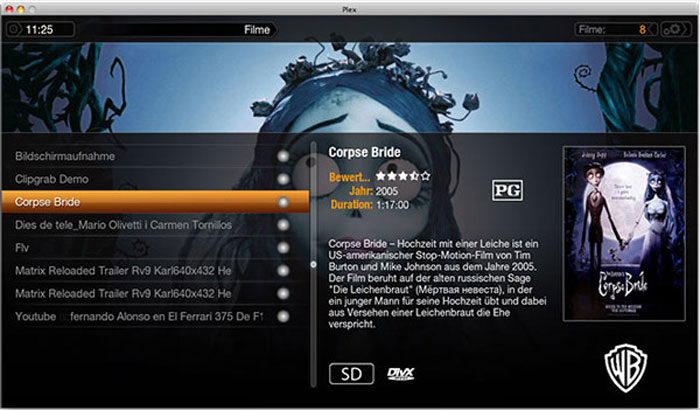 Part 3: FAQs about MOV Video Player
1. What is The MOV File Format?
MOV is the file extension of the Apple QuickTime Movie file. Just similar to the MP4 file, it stores audio, video, and text in the same file through different tracks and is often used for saving movies and other video files. It works with your MacBook and iOS devices seamlessly.
2. How to Open MOV in Windows Media Player?
Windows Media Player does not support MOV files natively. But if you are using the latest WMP 12.0 version, you are lucky, since it has integrated the MOV codec. For old versions, you have to install an extra codec to turn WMP into a MOV video player.
3. Can I Watch MOV on Smartphone?
Yes. You can open MOV files on iPhone and iPad without any trouble. But most Android devices cannot open MOV files unless you use a third-party MOV player app, such as the VLC Media Player, Plex, and more other video players beforehand.
Conclusion
You can learn more details about the 8 best MOV players for PCs and Mac from the article. If you cannot open your movie files on your computer, you can choose the desired one from the above review. The programs have unique benefits and advantages. FVC Free Video Player is an online MOV player app that opens any MOV file without any installation. Moreover, it is completely free of charge and not has any limit, such as file size. If you have any query, you can share more details in the comment.