Best Method to Convert or to Play MOV formats on Android and Tablets
It is a well-known fact that the MOV format is developed by Apple Inc. So, it is not new to us that android devices can't play this type of format because it is not supported by their local media player. Can MOV files be played on android? Yes, it can be played over to your android device, if you use third-party tools like in the list below, or convert them to a playable format to your device. Moreover, this article provides enough information for you to determine what kind of method you should use to play your unplayable MOV format on your Android devices. This is only for the android and tablet users. To know more about these methods, you must continue reading the article for it entails the different media players and converters you may use.

Method 1. Best Free MOV Player Apps for Android to Watch MOV Videos
Here are some of the best free MOV players you may use that support MOV files on your android device.
1. VLC for Android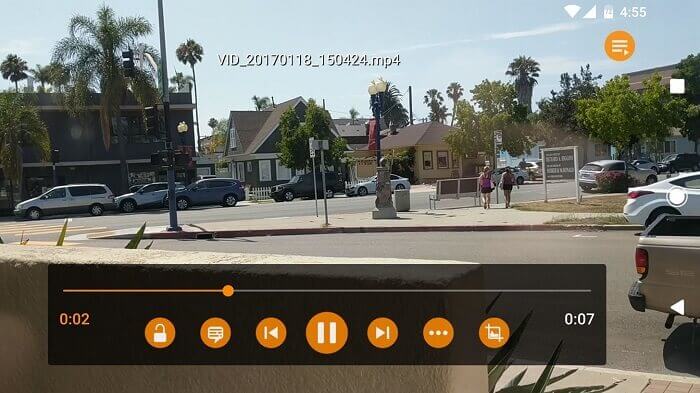 A media player that supports almost all the different media formats to be played on all platforms. It is able to play your MOV format on your android device, just by downloading the application over the play store. VLC for Android is very renowned because of its media player available in PC and Mac. It already built a reputation as the best media player of all time. Thanks to all the users who use this application to play their movies, videos, audio files and many more. It can also decode files on most platforms. Although it is codec dependent it suffers from some bug related problems over the other file formats. But it is a great choice to watch and listen to your media file.
Pros
Simple interface for a media player.
Available on all platforms.
Built-in equalizer.
Cons
Some bugs are not fixed.
It is not built to be a music player. So, it needs to be organized by you.
2. MPV android
MPV android is a well-known media player on android used by a million users over the Play Store. It also has streamlined CLI options.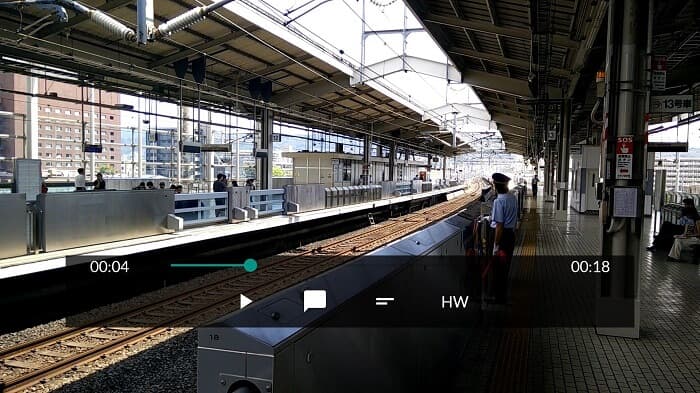 Pros
Up-to-date android media player.
Great HDR Player.
Media player based on libmpv.
Cons
Lack of features. Like, zoom in and zoom out and can't even do rewind and fast forward.
The User Interface is boring.
3. MX Player
MX Player is the best choice for its simple interface and powerful video optimization.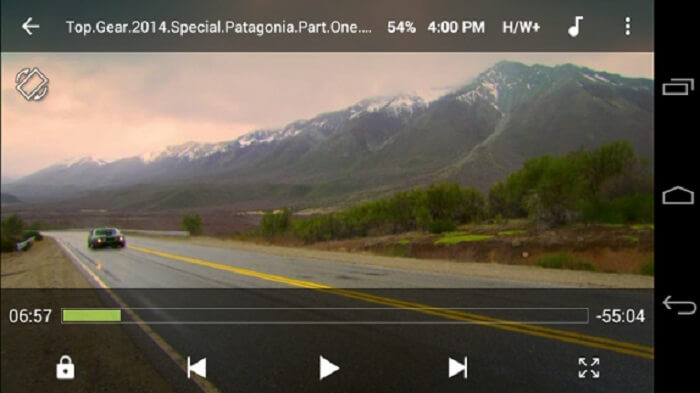 Pros
Advance features like zoom in, zoom out and pan.
Kids lock.
Subtitle supports.
Cons
Ads are not manageable and become more annoying.
Having troubles playing some of the videos.
4. KM Player
KM Player provides 10 different subtitle formats. So, you can enjoy watching and reading the subtitles.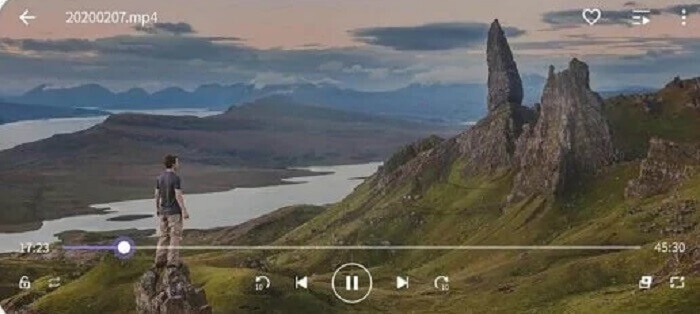 Pros
A perfect playback tool.
It provides bookmarking.
Adjustment of the colors: brightness, hue, saturation, gamma info, and contrast.
Cons
In-app purchase.
For some reason some of them need to use an external codec.
5. BS Player Free
BS Player Free is known as the best free android media player over the play store. It provides hardware acceleration for better performance.
Pros
Increase your speed on loading and make less battery consumption.
Lock screen feature. To avoid unnecessary adjustment especially if kids are watching.
Multi-core support.
Cons
Apps stop playing if there is an interruption in the background.
At some point videos and audio are out of sync.
Method 2. Convert MOV to Android Supported Formats for Easy Playback
Instead of downloading a media player to your android device and eating up some space. Why don't you convert it to a new format that is playable to your device? Here is the best MOV converter you can rely on that produces the best output playable on Android.
1. Use FVC Free Online Video Converter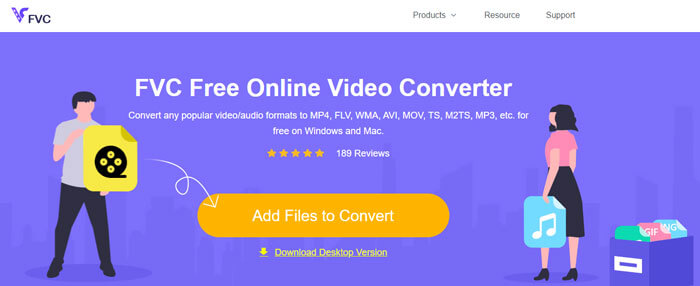 Convert your MOV file to a playable format over the internet with the lightning speed of downloading and uploading. FVC Free Online Video Converter is an online tool that helps users to convert their unplayable format to a new format. So, the file can be played over to your local media player. As said before, Android doesn't support MOV file format because the format is developed by Apple. So, instead of downloading applications that are provided above you may as well convert it to Android compatible formats instead.
Pros
Free online tool provided by the FVC.
It can be accessed with internet connection.
Can convert your file format into a new format. But not as many of the premium versions.
Cons
If you lose connection the conversion will be interrupted.
Slow internet means slow conversion.
2. Use Video Converter Ultimate
Using the free version may help you to deliver the format you want. What if your internet connection is poor? And you already need to play the media file right now. What should you do? This problem is most commonly encountered by the users over the internet. So, instead of using the free version why don't you try the Video Converter Ultimate maybe you're thinking why you need this tool. There are a lot of reasons why you need this tool but I'll provide 3 reasons why.
First, it can convert even if you don't have an internet connection, basically it is not internet dependent. Second, you can also convert almost all the video-audio files into a new format without any loss of data. Unlike with the online tool, if connection is being interrupted the conversion will stop or you may as well encounter loss of data because it is not finished yet. Lastly, it is affordable for everyone and also user-friendly. This tool doesn't need a hundred or thousands of your money but it is only $55.20. Another feature of it is that you can also do editing and more to your media file if you want to.
Pros
Unlike the free online tool. It can convert any file even without internet connection.
Choose between 200+ audio & video formats.
Available in all different platforms and malware-free.
Cons
Pay-to-use tool.
It requires it to be downloaded onto your Windows PC or Mac.
Part 3. FAQs about MOV Android
Is MOV the best media format?
If you are a professional editor who wants to produce a high-quality video or audio format then this is for you.
Can I use MOV file format to upload my videos on YouTube?
YouTube is the biggest online video sharing site that you find on the web. In some cases, people use it to earn money by creating videos of themselves like vlogging, cooking, teaching, and more. But YouTube only supports known file formats like MP4, AVI, WMV, MPEG, FLV, 3GP, and WebM. So if your recording is in the format of MOV then you must convert MOV to MP4, or other YouTube supported formats to post it and share it to the world.
Conclusion
To add up, the MOV file is only dedicated to the Apple user. But in this case, there are other ways to play or convert your MOV media files into a playable one. But remember it doesn't mean that you must download a media player to your android to play the file. You may also convert it with the help of the Video Converter Ultimate. Instead of downloading these media players, why don't you try to convert it so that you will not need these players and play it on your local media player.