How to Join MOV (QuickTime) Files for Free
After collecting many MOV video materials, you may want to arrange the materials and join them into one complete file. However, for beginners or amateur video producers, using a technical tool like Adobe Premiere Pro might be too complicated. Perhaps you will spend days or even months to study how to operate the program.
In fact, if you only want to merge video clips, you can use a simple and effective video joiner to solve your problem, which only takes a few minutes to merge two or more MOV files together.
With the following steps, you can easily combine MOV files on both Mac and Windows. So, please read on and try the methods yourself.

Part 1. How to Merge MOV Videos in QuickTime
MOV, also known as QuickTime File Format (QTFF), is a digital video container with MPEG-4 codec. It was introduced by Apple in 1998 to support QuickTime Player. Therefore, if you have a Mac, you can actually use QuickTime Player to join mov files with ease.
Surprisingly, QuickTime is not only a media player, but also a video editor which enables you to merge separate videos, edit video clips, and even record audio or video on your Mac. Besides, it is easy-to-use and keeps the original quality of videos.
Here are the steps on how to join video clips in QuickTime.
Step 1. Find the videos you want to merge and open one of them with QuickTime Player. (You can move them to one folder or to desktop first to save trouble.)
Step 2. After opening the file, there will be player window showing up on the screen. Now drag the other video clip into the QuickTime Player. You can hold and drag the video clip to the right order. When you release the mouse, there will be a Done button next to your video clips. Click it.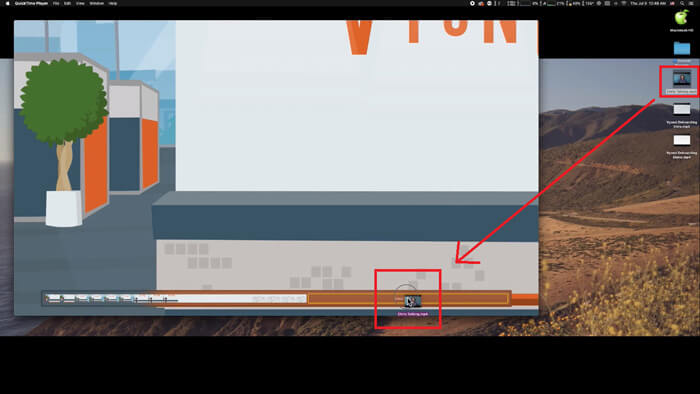 Step 3. Exit QuickTime and you will get a prompt immediately to remind you save the merged video. Just input a new name and select a destination before clicking the Save button.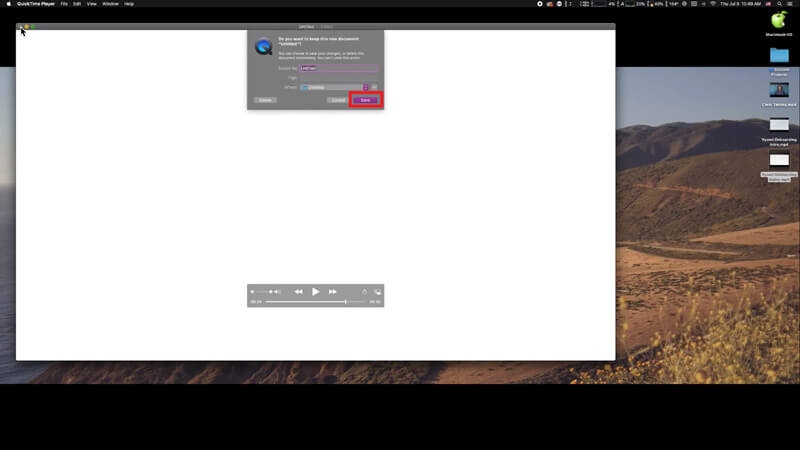 Part 2. How to Merge MOV Files Online & Free
However, QuickTime cannot help you merge various video files in different formats, such as MP4, MOV, AVI, WMV, FLV, etc. into one MOV file. In this case, you need to use a more professional video merger that supports multiple video formats.
So, meet FVC Free Online Video Merger, the best video joiner to merge videos for free. Using this tool, you can upload as many videos as you like with no limit. Besides MOV, you can export other popular video formats, which is very convenient for you to share the video to streaming sites like YouTube.
Instead of installing serious and costly program to your PC, you can join any videos to produce one amazing video online with this easy-to-use video combiner, which also allows you to create a video with no watermark. No matter what system you use, Windows, Mac or Linux, it can work well. All you need is a browser and a stable network.
The following steps will guide you on how to operate this video merging tool.
Step 1. Click the link above to open the website of FVC Free Online Video Merger on your browser.
Step 2. Click the Upload Videos to Merge button in the banner first. Then you need to follow the on-screen instructions to download and install a launcher to your computer.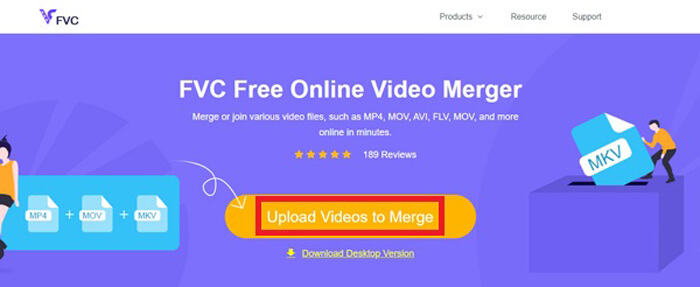 Step 3. Once the installation is over, a window will pop up immediately. Now, you can select and add all the MOV files you want to join to the video merger.
Step 4. After uploading, please check if the order of video clips is right. Then change the Resolution as you need and the Format to MOV or any other format you want.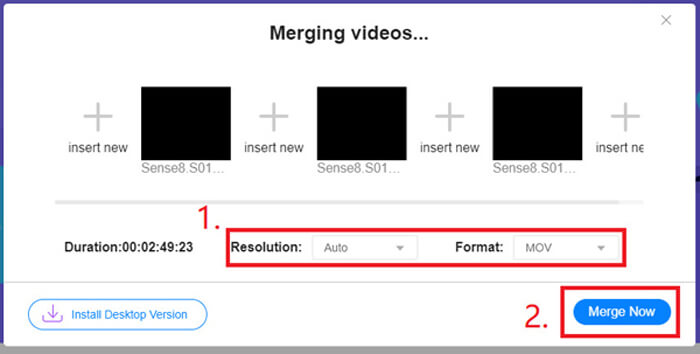 Step 5. Click Merge Now to start the combination.
Part 3. How to Merge MOV Files in Windows 10
If you don't have a Mac but own a PC with Windows 10, you can try the following steps to join MOV files.
Step 1. Open the Photos app on your PC. You can find it by searching it in the Search bar. Then select the Video projects tab above and click on New video project. Name the video project.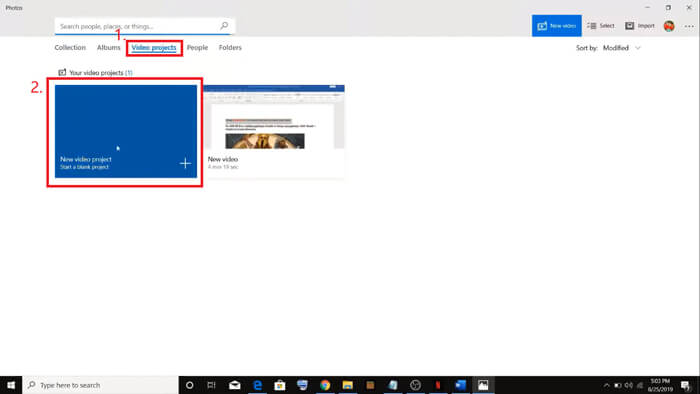 Step 2. Click the Add button in the top left corner and select all the videos you want to convert from your PC.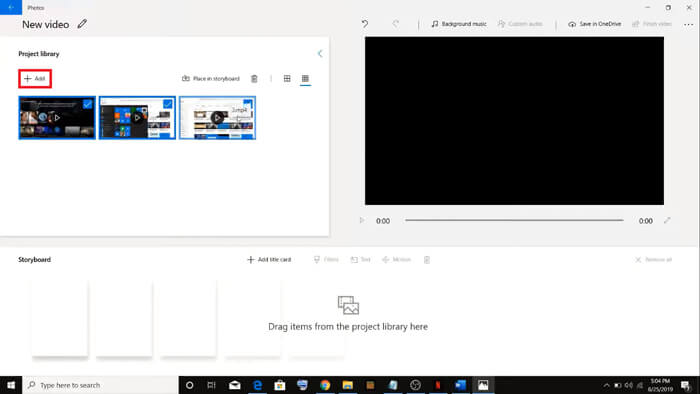 Step 3. Then click the Place in storyboard button to combine all your MOV files.
Step 4. After adjusting the video order, click Finish video in the top right corner. Then Export the merged video to your PC.
Part 4. FAQs of Merging MOV
1. Can I use QuickTime Player on Windows?
Even though Apple doesn't support QuickTime for Windows any more, you can still find the installation package of QuickTime on the Internet. However, you should notice that you can only use it to play videos. So, it's basically a normal player that helps you little.
If you are a Windows user who wants to merge MOV files, you can just use the powerful FVC Free Online Video Merger.
2. Which is better for YouTube, MOV or MP4?
After producing a wonderful video by merging all your video materials, you may want to upload it to YouTube, Facebook, Instagram, or other platforms. If so, MP4 will be a better choice. Because it is smaller in size and easier to share over the Internet.
Maybe you want to know more differences between MOV and MP4.
3. Can QuickTime Player export MP4 video?
No and yes. Because QuickTime itself does not support users in exporting MP4 files. But if you have paid and upgraded your QuickTime to QuickTime Pro, then you can enjoy merging MOV files and get the converted MP4 file automatically. If you don't want to pay a penny but still want to convert MOV to MP4 on Mac, you can try a free online converter called FVC Free Online Video Converter which is compatible with both Mac and Windows.
Conclusion
So, these are the methods you can adopt when you need to merge MOV files into one. If you are using Mac, you can use the built-in software, QuickTime Player, directly to obtain the merged MOV file. Windows 10 users can give Photos a try. As for other Windows computers, users can choose FVC Free Online Video Merger and experience a fantastic video merging journey with no restriction, no ad and no virus.
If you like this post and find it practical, you can share it with your friends. And don't hesitate to leave us your comment. Now it's your turn to try the methods and merge your files.