Best MPEG Digital Video Recorder Accessible in All Known Platforms
MPEG is a type of file format used in different media platforms. MPEG-2 formats are used in DVDs with bigger files. Rather than MPEG 4 is used for online purposes. So on, more of the codecs support this type of format because it provides the latest setup. But both of them are capable of maintaining high-quality video and pitch-perfect audio to transfer it to all devices. Some users use this kind of format to record, compress, and transport the file with ease. If you are one of the users who finds it difficult to choose what to use as a screen recorder that supports this type of format. Then you must continue to read and open your eyes to what are the available MPEG recorder tools to do the work.

Part 1. Best MPEG Recorder for Windows and Mac
Here are the available tools you may use to capture MPEG videos and also provide MPEG output file format.
FVC Free Screen Recorder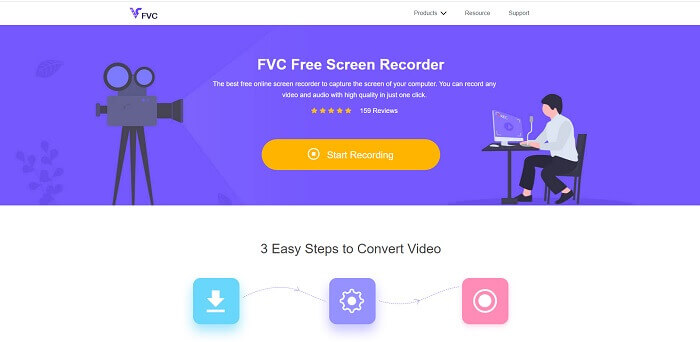 This tool has the ability to produce MPEG 4 Digital Video Recorders. The FVC Free Screen Recorder is a free and open-source tool that allows the user to record video calls, calls, streaming, business meetings, discussion, and many more. It is used by many users all over the world as their personal choice for online tool recording. It also produces a video output like MPEG 4 and WMV with a clear visual and audio system. It's far from other free online tools available on the web, it can record non-stop until there is an internet connection. Instead of wasting your storage to record why don't use this. To learn how to use the tools, you must follow this step carefully with deeper understanding.
Step 1. Click the Link to go to their official website and press Start Recording to launch the tool.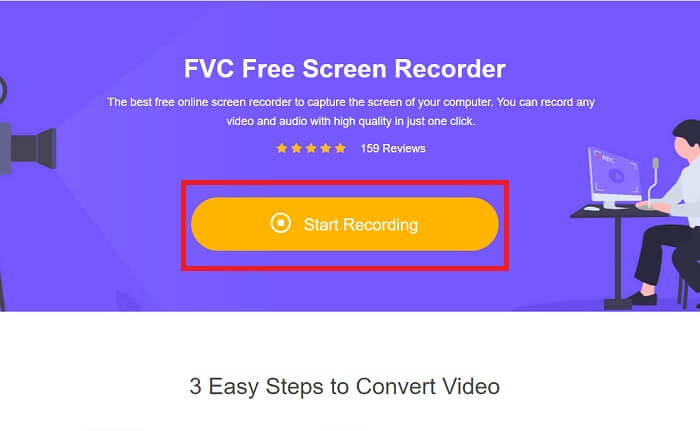 Step 2. After launching the tool. A small toolbar like this will show on your screen.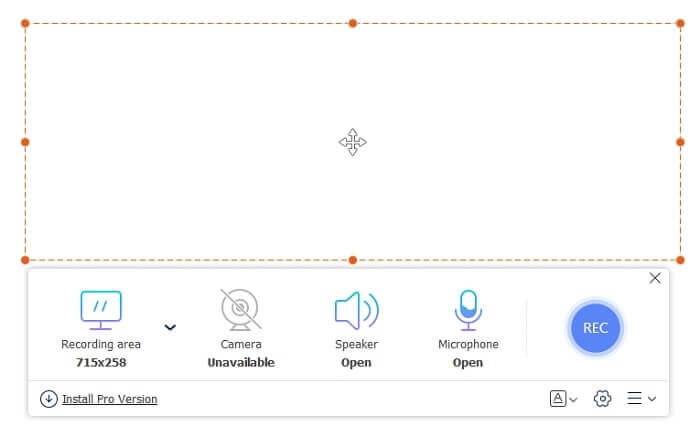 Step 3. Press the Widget icon to set it up. When the settings interface opened up. Find the output panel and click the Video Format to change the format, press OK to save.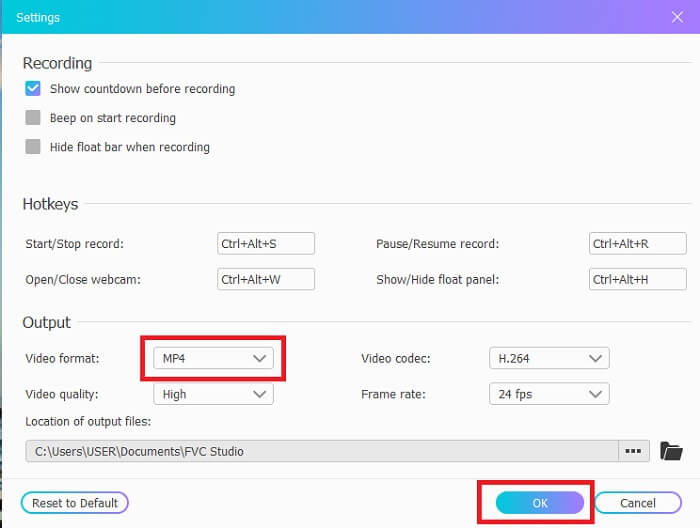 Step 4. Adjust the frame ratio or use the Full screen if it is needed. Other options like Webcam to see your face with the recording. The Speaker for system sounds. And the Microphone to add your voice. After finishing all of that proceed on pressing the REC button to start.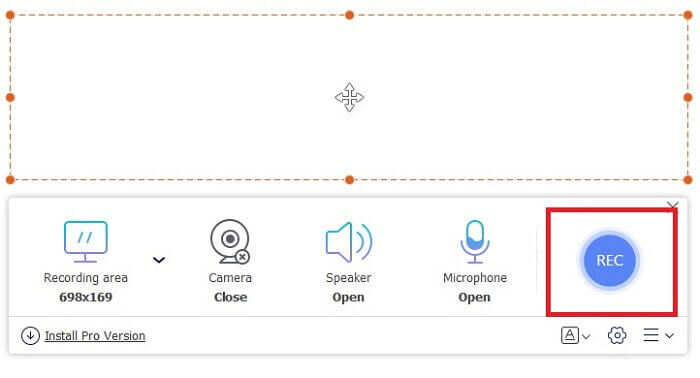 Step 5. After clicking the Square button to stop the recording. Click the Parallel button to check the video output.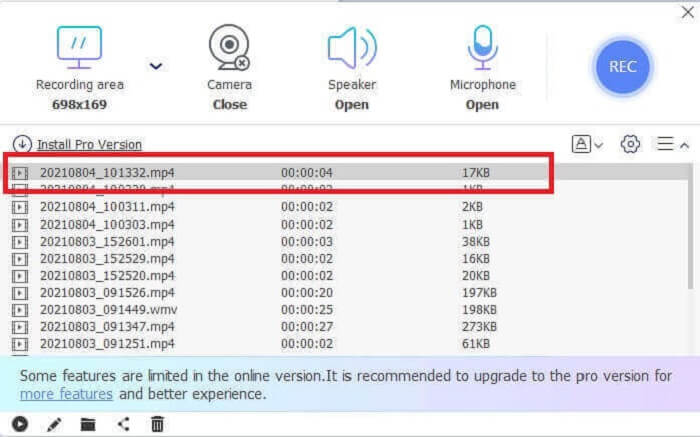 Pros
Best online tool that is free, easy to use, and accessible.
No need to download.
Best feature you're looking for is an online recording tool here.
Cons
It requires an internet connection to function.
Not all the features you're looking for in the premium version are here. Just only the basic things.
Part 2. Other Helpful MPEG Recorders for Windows and Mac
FVC Screen Recorder
A premium version of the online tool is here to the rescue. If you enjoy using the free online tool above then this is the peak of your joy if you use this tool. It provides more features than the free version. Just by using this tool, there is no need to use neurons MPEG 4 recorder for output. Instead of using the FVC Screen Recorder is a pay-to-use tool that is very flexible and unique amongst other tools.
The difference between this tool and the other premiums is a lot to be mentioned. Having this all-in-one tool gives you the advantage over the other screen recorder users. Not to mention, its unique feature that the other screen recorder doesn't have is the lock-in screen feature to not disturbed the user and if you take a screenshot the floating toolbar will not be captured. Before further ado, let us explore this outstanding tool. Here are some steps provided below.
Step 1. Choose what is your operating system and click the download button below to download. Then install it and change the Preferences according to your demand.
Step 2. Click the Video Recorder icon to record the recording and a new setting for the toolbar will show.

Step 3. Proceed to the Setting and change the video output to MPEG format and click OK to save.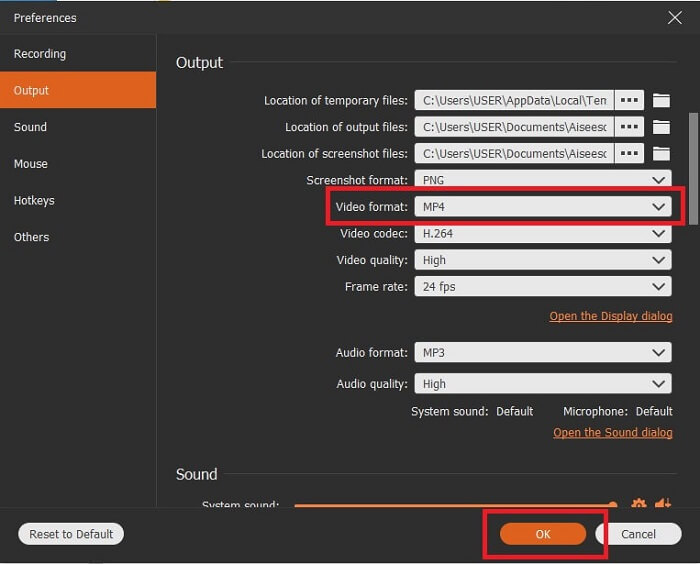 Step 4. Change the screen ratio to Fixed region or Full screen. There are other options like adding your face while recording by adding Webcam. or as well add the system sound by clicking the Speaker button and adjust the sound. You may as well add your voice by turning on the Mic and add noise cancellation for more clear voice output. To start, click the Round button.

Step 5. If the recording is finished click the tiny Square button. After all the recording clicks the Save and click Next, click the Parallel button to check the history and enjoy the recording.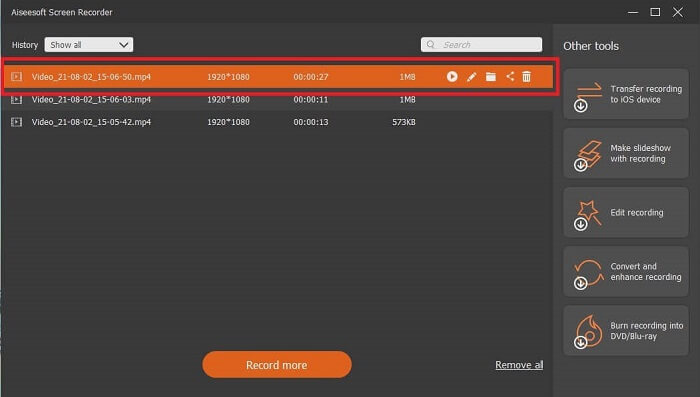 Pros
Accessible whether it is online or offline. And produce high-quality video and audio output without watermarks.
Nothing to look for because it is an all-inclusive tool. With the unique lock-in screen feature.
Support almost all the different formats and platforms known.
Cons
To activate the tool, you'll need to pay but it is worth every bit of your money.
The tool needs to be downloaded. So, it will eat 2.4MB of your storage.
Bandicam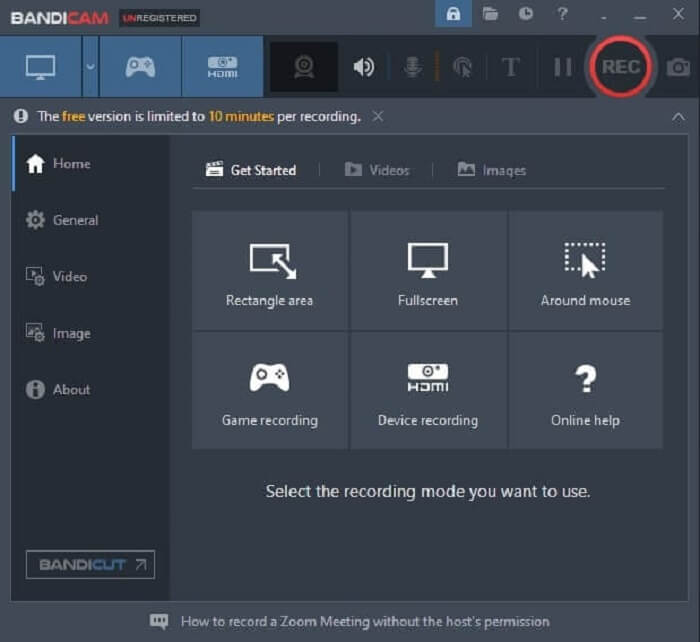 A known screen recorder used by the million users is the Bandicam. It builds its reputation as one of the best screen recorders on the web that you can download. The fps of this tool are amazing; it can go up to 480. Yet your computer should contain much higher specs than a normal recorder should have. Even a normal screen recorder can produce a high-quality video and audio even if they didn't produce 480 frames per second.
Pros
It builds its own empire as a known screen recorder.
It has H. 264 video encoders from Intel, NVIDIA and AMD for hardware acceleration.
It has an on-point interface.
Cons
Can't use 480 fps if you have a low specs computer.
It doesn't support another platform other than Windows OS.
OBS Studio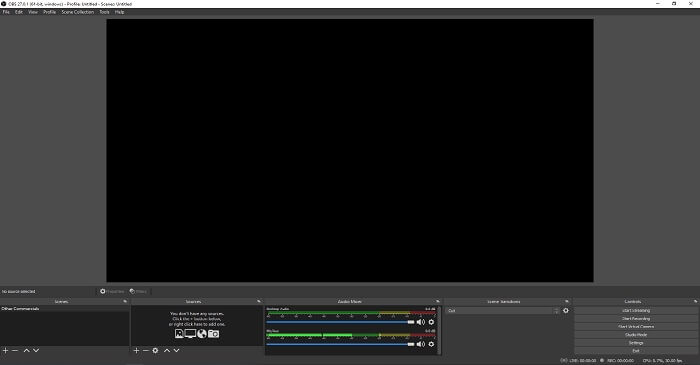 A tool that allows the users to add more features in their output and manage to do other tasks at once in the interface. OBS Studio is supported by different platforms that are known throughout the entire web. It is a free downloadable offline tool that can record any request that the user may want. Also, it is known for its complexity and one of the biggest file sizes for a screen recorder. Same as with the other, it can produce MPEG 2 records up to MPEG4 file format.
Pros
It doesn't come at last when talking about the best screen recorder.
Different features that you can learn, that the other screen recorder can't provide.
You can display multiple monitors.
Cons
Not the first choice for a newbie in recording because of its complexity.
Not available to all platforms like Windows XP.
Part 3. Comparison Chart
FFeatures
FVC Free Screen Recorder
FVC Screen Recorder
Bandicam
OBC Studio
Video/Audio Screen Recording
Annotate
Lock-in Screen
Length of the recorded video available
No limitation
No limitation
10 minutes for free/ premium no limitation
No limitation
Available Operating System
All Operating System
All Operating System
Windows only
Windows, mac and Linux only
Price Range
Free Online

For 1 month: $25.00

For a year: $31.20

For Lifetime License: $55.20

It has a free version and premium.

For 1 PC: $39.95

For 2 PCs: $59.96

Bandicam with Bandicut: $60.95

Free Downloadable
Part 4. FAQs about MPEG Recorder
How many MPEG are there available? And what is their purpose?
Here are the other 6 kinds of MPEG. MPEG-1 designed for digital storage audio/video media, MPEG-2 digital television and DVD video, MPEG-4 Multimedia standards for the web, MPEG-7 search and description for multimedia content, MPEG-MAR reference model of augmented and mixed reality, and lastly MPEG-DASH for streaming solutions multimedia data.
What is the most common video output of a screen recorder?
The standard video format is the MP4 because it is compatible with almost to all the platforms used by the users. Want to know how to play MP4 videos, read on Best MP4 Player to have a check.
Conclusion
As we conclude, the MPEG 4 recorder is one of the best formats that can be played on all media platforms. Every tool has its own uniqueness that can be provided to you. Although all of the tools can record, not all are available to all platforms. So, choose what best fits you as you are the user of the tool.
Unlike any other tools, the FVC Screen Recorder is very flexible. It can be used on different platforms and also it is cheap for a high-end output that it can produce. To help you decide on what to choose, you must look first if it is user-friendly, available to all the OS, and if it needs payment is it worth being availed? Remember you are the customer, no need to adjust which tool you should use. The tool must be flexible for you to manage and on point control. Do the right decision for example choosing the FVC Screen Recorder as your recorder.