2 Efficient Methods to Merge WebM Files Without Losing Quality
How to merge WebM files? When you download a series of videos uploaded from others online and want to replay it continuously to have a better viewing experience, you may consider merging these WebM videos into one. However, because of its high quality and small size, you'd better join WebM files to MKV to keep the high quality within a relatively small size. Thus there are two efficient ways to help you merge WebM as MKV files.

Part 1: How to Merge WebM Files Free Online Losslessly
FVC Free Online Video Merger is a versatile joiner to combine any format file including merging WebM files free online. You don't need to download the software, so you can just upload your WebM files on the browser and merge them in several clicks.
1. Simple clicks to merge any amount of WebM video files into one totally free online.
2. Support to export mostly popular video formats including MKV format with high quality.
3. No watermark to directly upload the videos on YouTube, Facebook, or other platforms.
4. Permanently delete the uploaded files in 24 hours to protect your privacy.
Step 1: Navigate to FVC Free Online Joiner and follow the guide to install the plugin in a few seconds. Then click the Upload the Videos to Merge button to choose one of the desired WebM video files.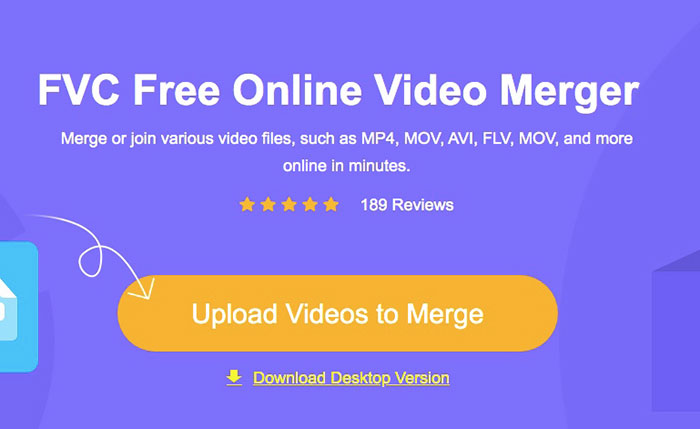 Step 2: Click the plus icon to add other WebM video files you want to merge. And you should add these videos in the order you want. Then choose the MKV format and the 1920*1080 Resolution to keep the high quality of videos.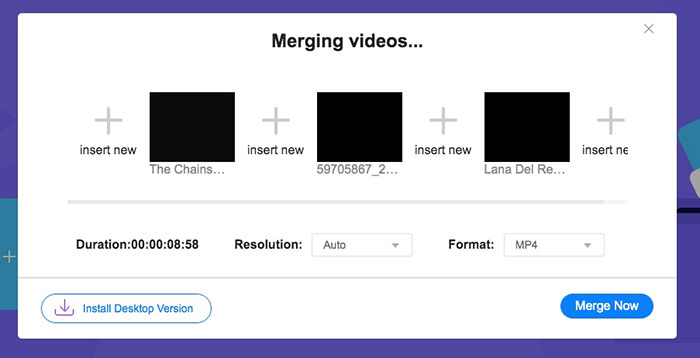 Step 3: Click the Merge Now button and after choosing the local folder, it will start merging WebM video files automatically.
Part 2: The Most Professional Way to Join WebM Files to Create a New One
The free online joiner can help you to combine WebM videos easily. But if you want to merge some parts of the WebM files together to create a new one, you should use the professional tool – Video Converter Ultimate that can not only join WebM files but also edit the videos before merging.
1. Merge WebM video files into one with various formats including MKV.
2. Able to preserve the original quality of the WebM videos, including 1080p HD and 4K.
3. Easy-to-use editing tools to clip the videos, add filters, adjust video effects, and split videos.
4. Fast merger speed to combine several WebM video files in a few minutes.
Step 1: Download Video Converter Ultimate and launch it. Click the Add Files button at the top left corner to choose all the WebM files you want to merge.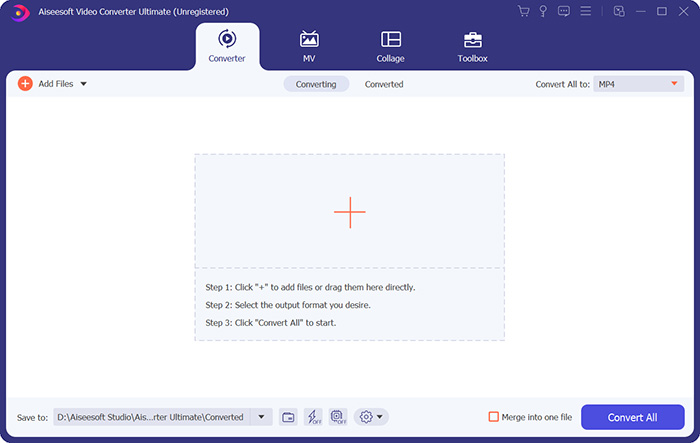 Step 2: Click the Cut button to clip every video one by one. Pull the timeline or input the exact time point to select the needed parts. Then click the Save button to remain the settings.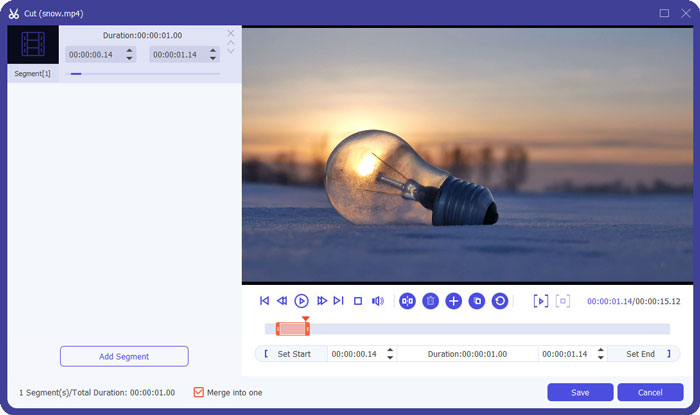 Step 3: Click the Convert All to > Video > MKV button and choose the Same as Source button. Although it will enlarge a little size of the WebM files, the quality is as same as the original videos.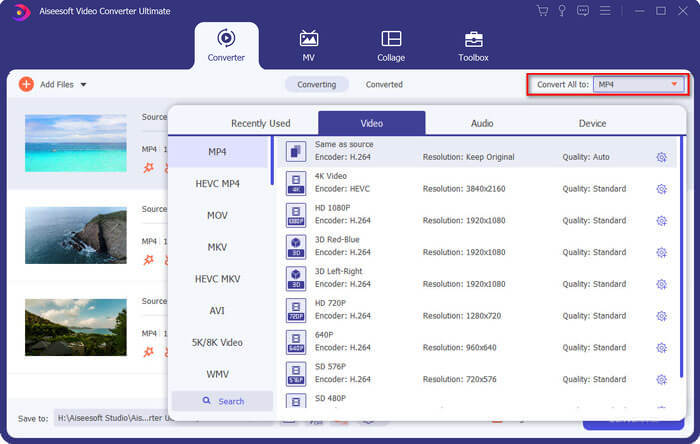 Step 4: After choosing the storage path, tick the Merge into one file and click the Convert All button to save.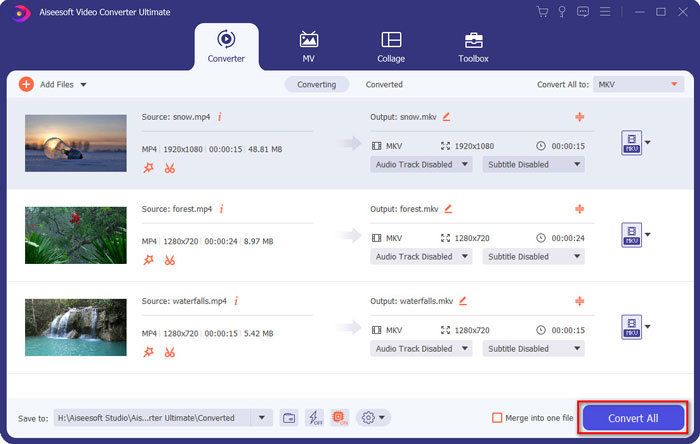 You May Also Want to Know: How to Merge Videos on iPhone.
Part 3: FAQs of Joining WebM Files
1.What is WebM?
WebM is a kind of video format that is proposed by Google. And WebM videos are always used on website because they can be played fluently on almost all browsers including Google Chrome, Firefox, and so on with high quality and small size.
2.Will merging WebM files reduce the video quality?
Yes, it will, especially when you merge several WebM files into one WebM file. The best way to keep the original quality is to join WebM video files together as MKV files.
3.Can I keep the WebM format after combining WebM video files?
Yes, you can. But it's better to convert the format to MKV, which is the prototype of WebM. That because although WebM can keep high quality with small size, MKV format is used more frequently than WebM. But if you want, you can also convert WebM to MP4.
Conclusion
When you want to merge WebM video files downloaded on website to have a more fluent viewing experience, the easiest way is to use a free online video joiner to help you. However, if you want to create a new video by merging WebM video files, you need to clip the needed parts before joining. In this case, downloading the professional video converter - Video Converter Ultimate to clip and merge WebM files at the same time.