WebM Player Review - 5 Best Software to Play WebM Files Smoothly
I downloaded a WebM video from YouTube yesterday. But it can't play smoothly on my MX Player on Android. And the voice always lags behind the picture. Are there any reliable WebM players?
You may have encountered the same situation. As we know, WebM is an open and free video format. It is the alternative to H.264 standard. It can provide high-quality and big advantage on encoding under the same code rate. Unfortunately, it can't play fluently on mobile devices. Moreover, many web browsers don't support WebM format, and some apps will take up large CPU when playing WebM files. Therefore, here are the Top 5 WebM player on PC/mobile devices you should know.

Top 1: VLC for Android - WebM Player for Android
VLC for Android is a free and open-source multimedia player. It support playing various formats including WebM. This VLC player for WebM has a media library for audio and video files which allows you to browse folders directly.
1. Support for multi-track audio and subtitles.
2. Control the volume, brightness, and seeking of your WebM.
3. Free access to all the source code.
4. Completely free with no ads, no paid features, and no spying.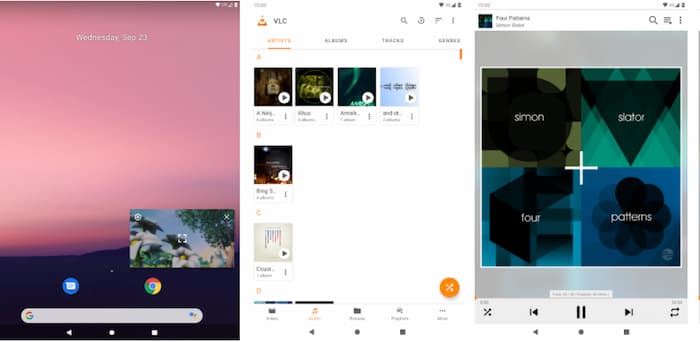 Top 2: Merlin WebM Player - WebM Player for iPhone
Merlin WebM Player is also a handy WebM player for iPhone. With this tool, you can play WebM files from Safari directly into a video player. Moreover, if you want to browse a web while you are watching a WebM video, this app can also fulfill your needs.
1. Watch your WebM file in full screen or overlay mode.
2. Browse the web and watch WebM file at the same time.
3. Allow you to hear the WebM audio or mute it.
4. Provide you a clean and sleek user interface.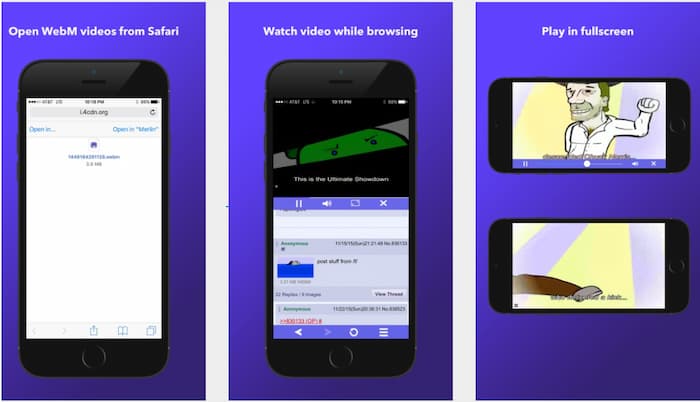 Top 3: 5KPlayer - WebM Player for Windows 7/8/10
As a powerful media player, 5KPlayer also support to play WebM file on Windows 7/8/10. It can add your entire computer video library. Therefore, you can choose your desired WebM video from this video player without searching for your hard drive.
1. Plays WebM files without downloading extra codecs.
2. No need to install any third-party plug-ins to play WebM file.
3. Allow you to download videos from YouTube, Facebook, etc.
4. AirPlay videos and music from iPhone/iPad to computer.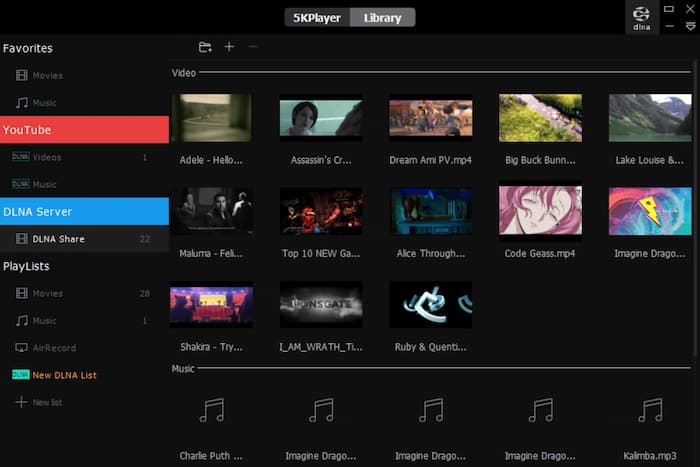 Top 4: Elmedia Player - WebM Player for Mac
Elmedia Player allows you to play WebM files on Mac for free. It can stream content to Chromecast, AirPlay, and DLNA devices. Moreover, it will offer you extensive subtitle support. Therefore, you can decide how they will look during the playback.
1. Require no additional codecs to play your WebM file.
2. Compatible with almost all video formats including WebM.
3. Allow you to control the playback, throw bookmarks, etc.
4. Provide you a clean and intuitive user interface.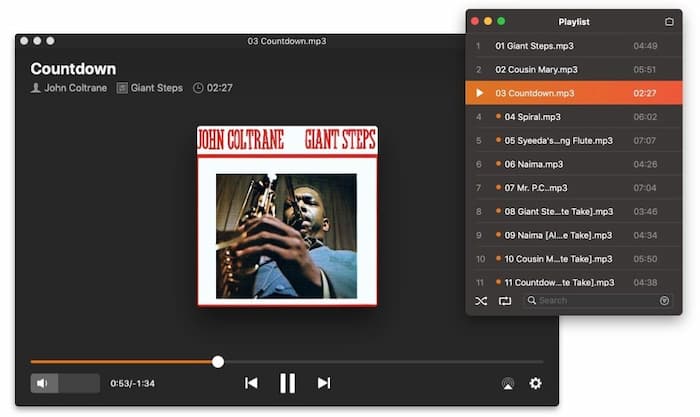 Top 5: FVC Free Video Player - WebM Player Online
If you don't want to download any WebM player apps, then FVC Free Video Player can be your best choice. You can play all videos including WebM file smoothly with high quality. Moreover, you can also capture your favorite screenshot during the playing with one click. If you want to control the playing process, just drag the navigational slider to any part you want.
1. Support 720p HD/1080p HD/UHD 4K video resolution.
2. Enjoy a 3D movie/video with 3D glasses at home freely.
3. Adjust the brightness/contrast/other parameters as you like.
4. Quite easy to use without installing any third-party software.
5. Completely free with an intuitive user interface.
Step 1: Download the FVC launcher on its website. Then install and run it on your device. To play your desired WebM file, just click the Open File button on the main interface.

Step 2: Then your WebM will be played automatically. Choose your desired WebM file on the pop-up window, and open it. You can choose to backward/forward/stop freely within one click.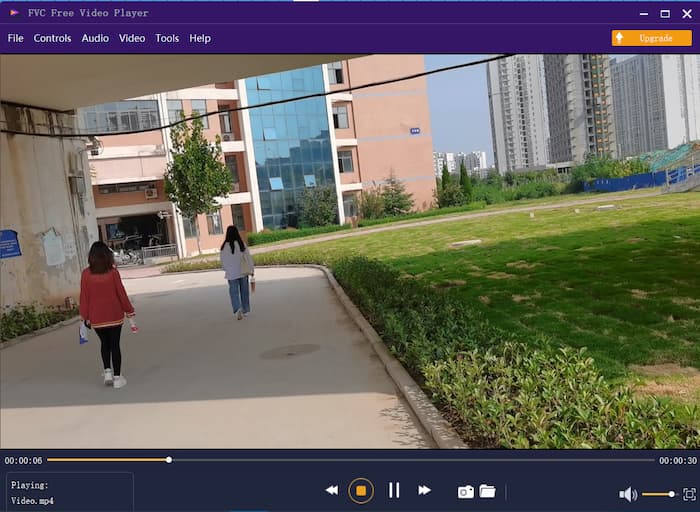 Step 3: If you want to capture a screenshot, you can click the camera icon on the bottom. Then you can find the pictures on the Open snapshot folder behind.
Don't miss: How to take a screenshot with VLC
FAQs of WebM Player
1. Can Chrome play WebM files?
Although WebM files can't play on Chrome 6 and earlier, there are still methods to fix it. You can play your WebM file via a WebM codec on this browse. To play a WebM on Chrome successfully, you can use the standard HTML5 tag. And you can search the tag example on the internet.
2. Can I convert WebM file to MP4 format?
Yes, of course. Considering that MP4 has higher compatibility than WebM format, people often choose to convert the WebM file to MP4. And there are many tool that support converting WebM to MP4, such as the VLC and WebM to MP4 Converter.
3. Can I Use Safari as a WebM Player?
Yes, Apple add the WebM video playback in the second beta of macOS Big Sur 11.3 Beta. If you have already update to the latest macOS, you can simply drag-n-drop the WebM videos into a new tab within the Safari browser.
Conclusion
In this article, we introduce the top 5 best WebM players for Android/iPhone/Windows/Mac. Almost each of them can fix your problem. But if you are looking for a free and easy to operate WebM player with many advanced features, then FVC Free Video Player should be your best choice. You should give it a try!