Immense Choices about Slow Motion Camera You Should Consider
There are different kinds of applications, software, and online tools available in making a slow-motion video. But what if you can record a slow-motion video using your camera? Introducing the Slow Motion Camera, this kind of camera can record a slow-motion video without the help of an editor. If you can't decide what is the best camera you should consider buying, continue reading this article to know the specific details you should consider.

Part 1. What is a Slow Motion Camera?
Slow Motion Camera is basically a camera that takes pictures at a far faster rate than they'll be played back at in the end. Time appears to be moving slowly because it necessitates many still frames each second to be captured. When we talk about slow motion, we refer to a frequent filmmaking effect where the video moves more slowly than usual. It had previously only been used in films, advertising, and television. However, thanks to tremendous developments in smartphone technology, even a smartphone can now film slow motion.
Consider the Phantom HD high-speed camera as an illustration. This camera has a maximum frame rate of 1,455 frames per second when shooting in high definition (while the normal film is usually shown at 24 frames per second). A normal motion may be seen by taking photos at 24 frames per second and playing them back at 24 frames per second. You will notice a slowdown in action if you shoot at a higher frame rate than that, say 1,455 frames per second, and then play them back at 24 frames per second (the slow-motion effect).
Part 2. 3 Best Slow Motion Camera
1. Sony ZV-1 Camera
One of the most remarkable cameras for 4K slow-motion video is the Sony ZV-1. This Sony device is ideal for vlogging because it can move between modes without losing focus. Consider it again if you see it as an excellent subject for photography. The Sony ZV-1 can do a lot of things, but vlogging is where it shines. Focus and defocus are handled by the system. This is the primary strategy it employs. Using it in the dark could lead to mistakes in your work. The autofocus and picture stabilization of the Sony ZV-1 are superior to those on competing camcorders. For YouTubers, this is the camera. But things aren't perfect. The price of this device is prohibitive. Because it costs $700, you might wonder if it's genuinely worth it. The Sony ZV-1 has 4.15 x 2.36 x 1.7 inches in dimensions, captures images at 21MP, and records video at 2160p. One of the reasons to have a camera like the Sony ZV-1 is for all of the above reasons.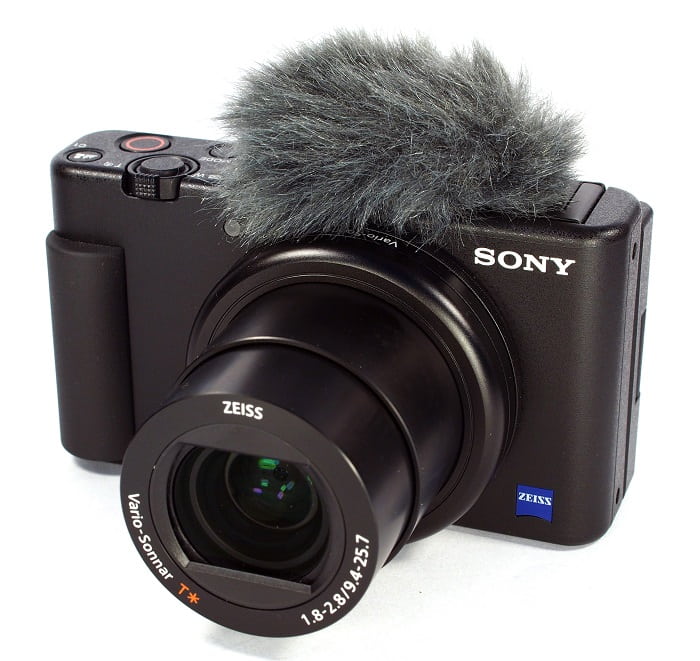 2. Canon PowerShot G7 X Mark III
The Canon PowerShot G7 X Mark III, in contrast to the Sony ZV-1, is an excellent choice for live streaming. It's useful for people who make videos indoors, like those on YouTube. As a result of its uncut 4K video quality and excellent LCD for taking artistic selfies, it's included in this roundup. The Canon PowerShot G7 X Mark III has a maximum resolution of 20.1 megapixels for photos and 4K 30p video, but no 4K 60p option. This must be taken into consideration. The selfie camera has a 180-degree field of view, a shutter speed range of 1/25600 to 30 seconds, and an optical image stabilization system. More likely, this Canon PowerShot G7 X Mark III costs about $750.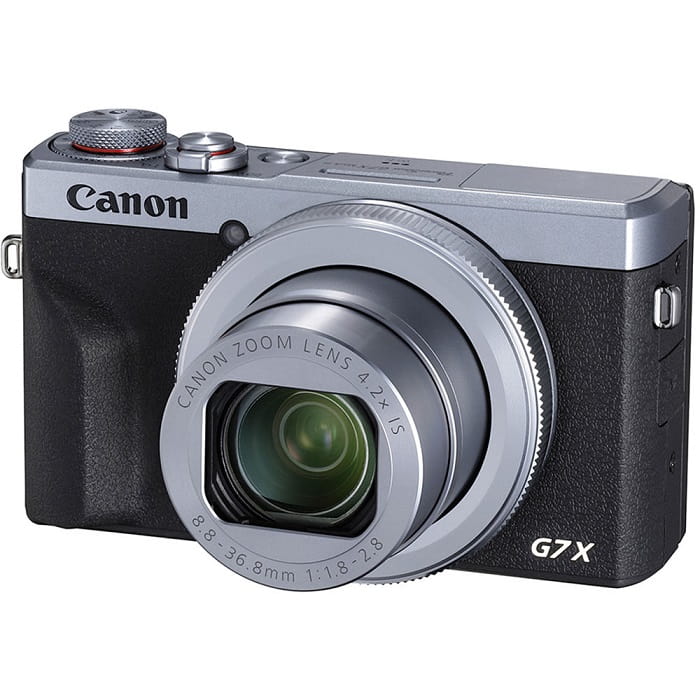 3. Sony A6400
The Sony A6400, on the other hand, is more functional than the previous models. The device's appeal lies in its remarkable versatility, which can be used for professional videography, personal vlogging, and photography. Additionally, the Sony A6400 can record in slow motion and time-lapse, giving you the option to use those effects in your films. The picture quality is excellent, with photos that are crisp, clear, and free of color smearing thanks to the camera's 24 MP resolution. However, this camera is so expensive among the three that it can cost about $1299.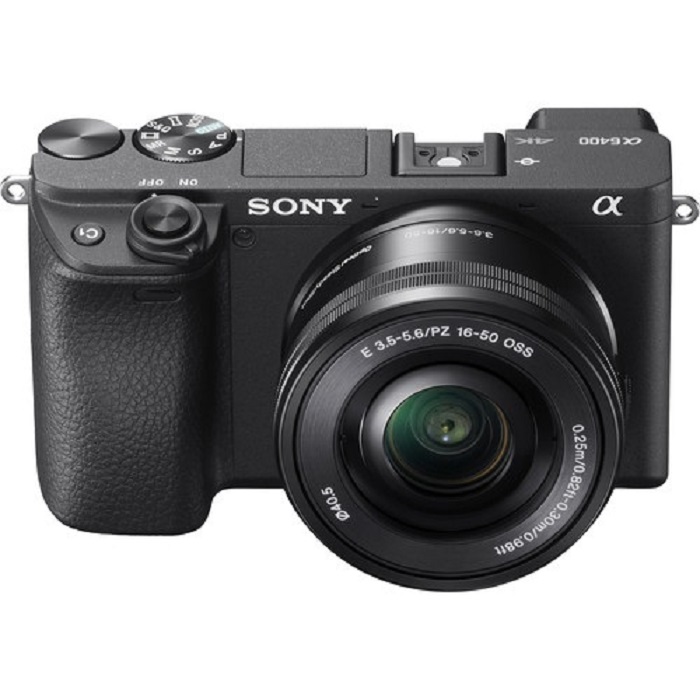 Part 3. What If I Don't Have a Slow Motion Camera?
All the cameras enlisted above provide the most outstanding and excellent output of videos in terms of slow-motion because it is already built-in and was made to capture videos in slow motion. The only wrong side is that the slow-motion camera is expensive and complicated enough to accomplish a slow-motion video. We recommend using Video Converter Ultimate as the best alternative if you don't have a slow-motion camera. Unlike the slow-motion camera, this software is free to download, and it is also accessible to every user.
One of its featured tools, Video Speed Controller, can make an average speed video turn into the best slow-motion video you desire. With just one click to every step, you can now enjoy watching your video in slow motion without using any expensive camera. To know more about the details about the software, here are the procedures provided:
Step 1: The software must first be downloaded before it can be used. To do so, click on the Free Download link located beneath the include button. Installing it is as simple as downloading it to your desktop and clicking on the Start Now button to begin the installation.
Step 2: When you have completed the program's installation, you will be able to view the converting process on the main software interface. Then, using the Toolbox function, you may find precisely what you're looking for when it comes to creating slow-motion videos. When viewing the list of available tools, select Video Speed Controller if you want to adjust the speed of your video or simply make your video slow motion.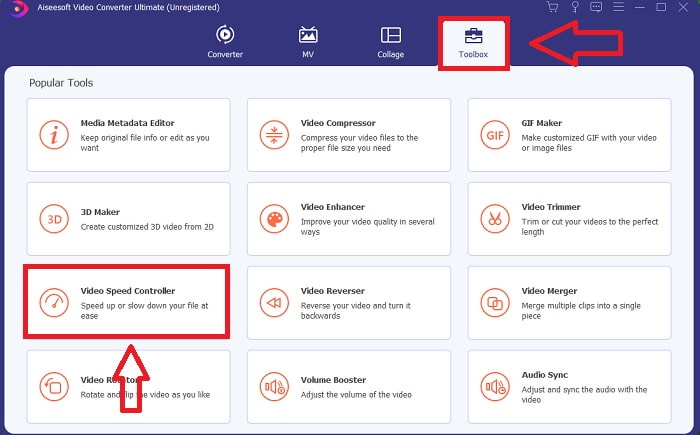 Step 3: If you choose to proceed, another window will appear on your computer screen. By clicking on the plus sign +, you could begin modifying.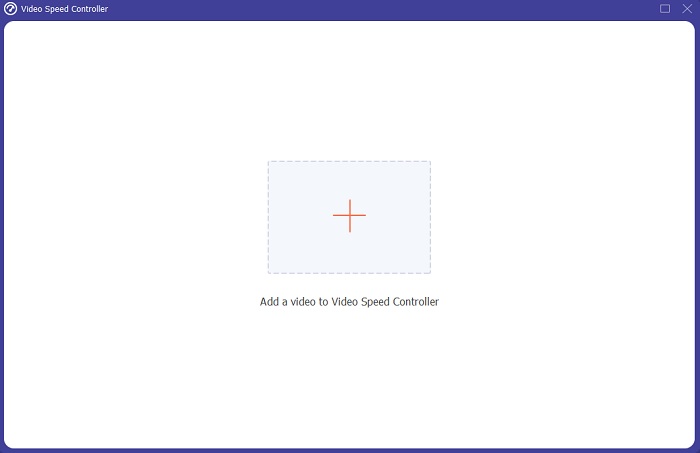 Step 4: Beginning with the video's frame rate, select how many times it should be increased or decreased during playback to determine how fast or slow the video will be; this will determine the amount of slow-motion effect you'll add to your video. Because you're creating an alternative to a slow-motion camera, you'll reduce the speed by selecting a video speed lower than the average speed; as a result, the slow-motion effect will be applied to your video.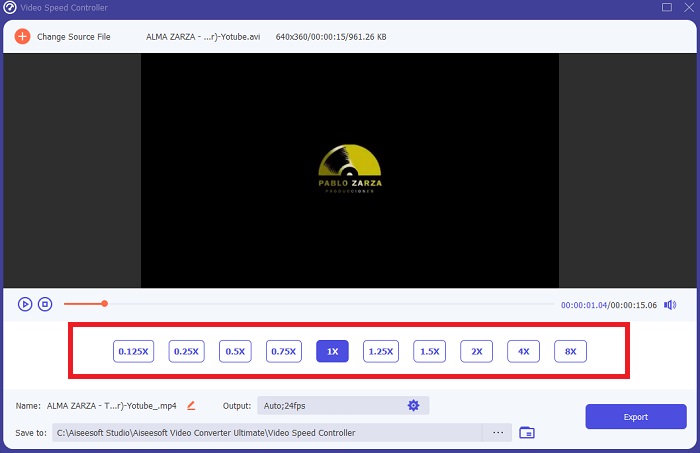 Step 5: If you're satisfied with the speed of your video, you can now fine-tune its quality by altering the format, resolution, frame rate, and other parameters. The ability to rename your video output will also be available to you. To save your work, click Export and navigate to a location on your computer's file system.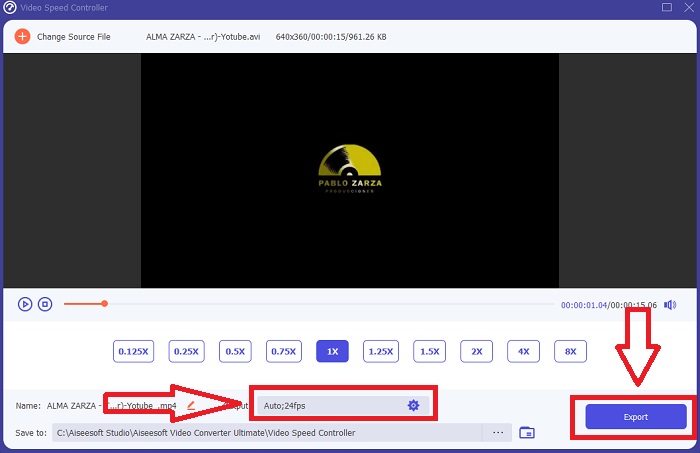 Related
How to Speed up Videos in Windows Media Player
How to Change Slow Motion Videos to Normal Speed
Part 4. FAQs about Slow Motion Camera
How much does a slow-motion camera cost?
Choose a camera with a high frame rate if you want a high-quality slow-motion effect. It offers us the impression that no videos would be jerky or stuttering if the camera had a high or medium frame rate. Another thing to think about is your budget. Slow-motion footage does not necessitate the purchase of costly gear. Such cameras start at about $350 and can go as high as $4,000. Amazing free-frame footage can be captured with just a camera that has these two features.
What is a frame rate?
Typically defined in frames per second, frame rate refers to the frequency with which successive images are displayed on the screen (fps). The phrase frame rate refers to the same thing regardless of whether it's being used to describe film or video cameras, computer graphics, or motion capture systems. SMPTE (Society of Motion Picture and Television Editors) sets industry standards for cinema and television frame rates (SMPTE).
Is there a slow-motion camera app?
Yes, there are a lot of slow-motion applications that are available in Android and iOS operating systems. For iOS, there are iMotion, SloPro, SlowCam, etc. And for android, Slow Motion Video FX, Efectum, Coach's Eye, etc.
Conclusion
To summarize, a slow-motion camera is a bit techy and professional-wise, simply because it's expensive and you need a lot of experience in using a camera like this. Thanks to our new software, Video Converter Ultimate can replicate the purpose of a slow-motion camera because one of its tools can convert your normal speed video into slow motion for free.