Master How to Speed Up Videos in Windows Media Player in Best Ways Possible [Evidence Based]
All the video scenes differ in their playback speed, but they also differ in purposes when they change in speed. When you increase the speed of your video, it symbolizes irrelevance and uninteresting events in the movie or video. In contrast, when you slow down the video, it emphasizes moments or scenes that are very important to picture. These modifications to playback speed are very crucial to execute in editing or creating video films. Read this article to teach the users how to speed up videos, especially in some common media players on our desktop like Windows Media Player.

Part 1. Windows Media Player: How to Speed up Videos
Windows Media Player is a free media player from Microsoft that comes with every copy of Windows. It's also known as WMP or WM player by Microsoft. As well as letting them look at photos and listen to music, it also allows them to watch videos. Ripping audio CDs and organizing your music library are both possible with Windows Media Player (WMP). It also has an editing tab that helps to adjust videos, pictures, and music. If you want to speed up a video using Windows Media Player, here are the steps to follow:
Step 1: Open Windows Media Player; at the left corner, choose the Video tab.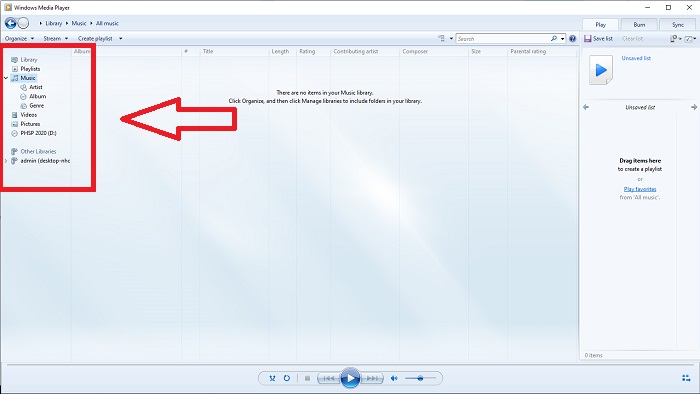 Step 2: Play the video either double left clicks or right-click, or you can hit on the Play button at the bottom middle corner of the interface.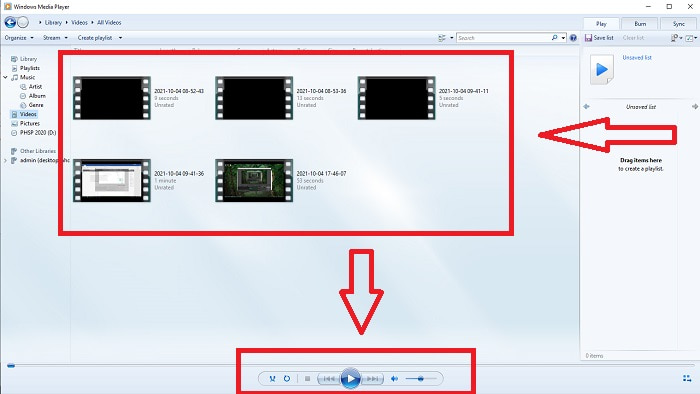 Step 3: Then, right-click the screen to access the editing tab. Proceed by clicking Enhancements and Play Speed Settings. After that, you can now adjust the playback speed of your video clip by dragging the Slider.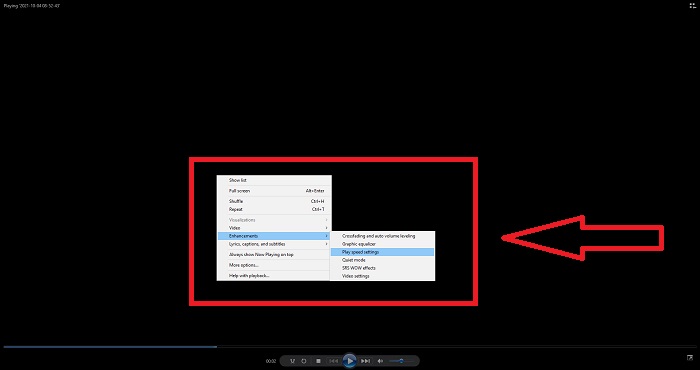 Part 2. What If Windows Media Player Playback Speed Is Not Working?
When playing AVI, WAV, or MOV video files, you may run into the Windows media player and encounter a problem while playing the file error. Video of mediocre quality is frequently viewed in the AVI format. Other media players have no issues playing the AVI. WMP, on the other hand, may have a glitch when playing an AVI file. Windows Media Player does not support AVI files because they are encoded using codecs. You may have received the following notification: Windows Media Player cannot play the file. The Player might not support the file type or might not support the codec that was used to compress the file. There are two possible explanations for this phenomenon.
1. Because it doesn't match the required file, the Windows media player (WMP) cannot support the codec for the file.
2. Windows media player does not support the compression codecs.
Step 1: Open the control panel on your computer and locate View By, then Click the Large Icons to access all the full features of the control panel.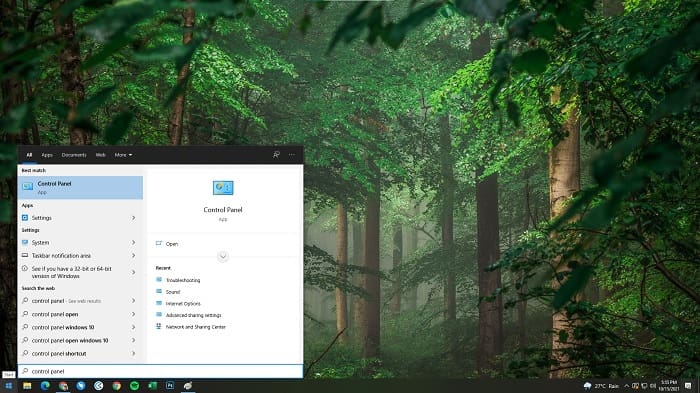 Step 2: Proceed with clicking Troubleshooting. At the left corner, click View all and locate Windows Media Player Library.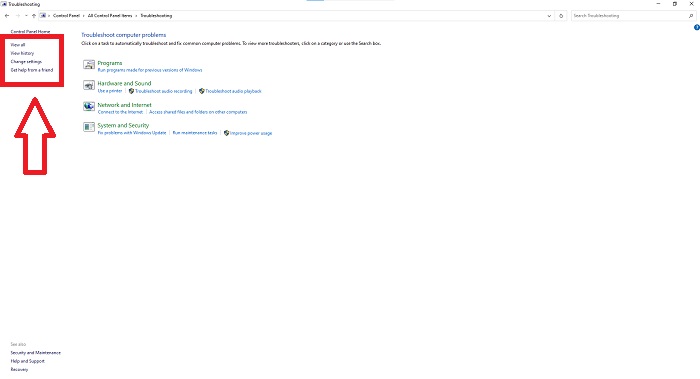 Step 3: Lastly, troubleshoot your Windows Media Player by clicking next after a tab appears. And then continue selecting Apply this Fix. If the troubleshooting is finished, choose if you will close the troubleshooting or give reviews into it.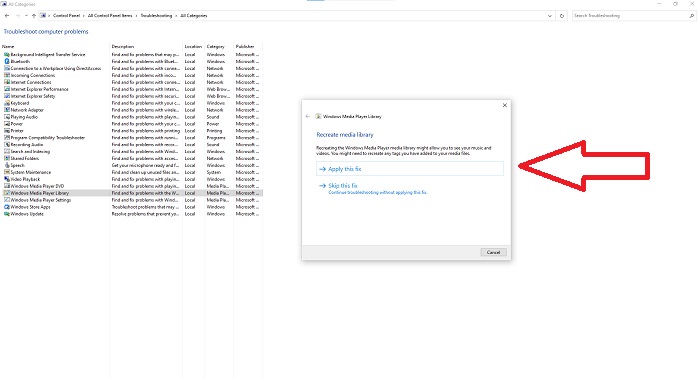 Part 3. Another Feasible Way to Speed up Videos
Suppose you're having trouble fixing the playback speed of your videos because of the complicated steps. In addition, if the troubleshooting is not working and you still can't play the video. There are web tools available on the internet, and some of them need to be purchased before having access to the complete tool. Video Converter Ultimate is the best alternative to speed up videos, and it is free to use. This software can edit your video to the next level, and here are the steps provided:
Step 1: Select Free Download the software directly to your computer. After that, customize and install the program.
Step 2: Once the software has been installed, run it by selecting the Toolbox option from the menu bar and then selecting Video Speed Controller from the list that appears.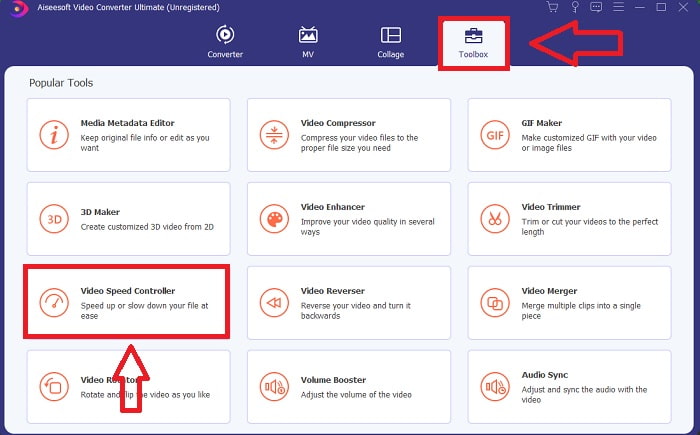 Step 3: Click the + button in your preference to add a file and then continue editing the video.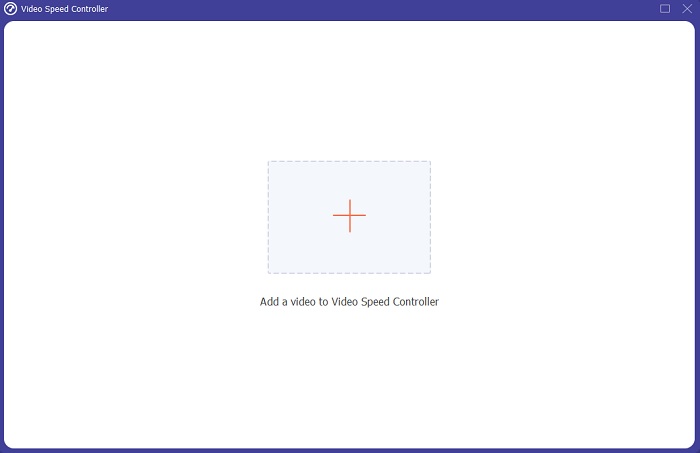 Step 4: Select how many times the video's frame rate will increase or decrease to alter the playback speed.
Step 5: Changing the format, resolution, quality, and so on will let you choose your desired output after you've finished adjusting your video's playback speed. Click Export and then select a location to save your work when you're finished.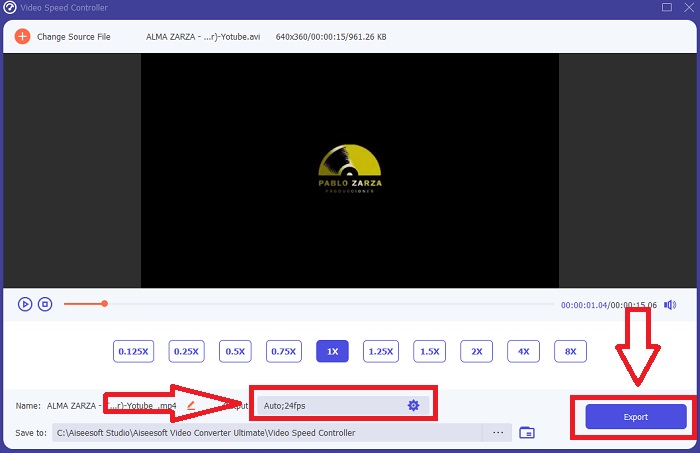 Part 4. FAQs about How to Speed Up Videos in Windows Media Player
How to fix MP4 videos that can't play on Windows Media Player?
As the article said beforehand, Windows Media Player doesn't support a wide range of video formats. Since it only supports most windows suitable formats, it is hard to fix errors using this media player. That's why you need to learn how to convert or know how to play MP4 video formats. The link here is a helpful article for you to solve this problem.
How to play DVD in Windows Media Player?
Some films are on DVD, and to play this, you need to find the right media player to play DVD. Windows media player is one of the common media players that play DVD. In addition, this media player also introduces some settings to help in editing while playing DVD. Here are further details on how to play DVDs in Windows Media Player.
Does the file size of the video become smaller if you increase the playback speed?
Only the frame will be divided each time you increase or decrease the playback speed of your video. If you increase it .5x faster, the frame will be 60 frames per 1/120 seconds. In short, it can't affect the video unless the video already has a low frame rate.
Conclusion
In conclusion, Windows Media Player might be a faulty software that only limits few formats. Still, there are some features this software can offer that can fix problems related to video formats. However, if you want to increase the playback speed of your video clip, download Video Converter Ultimate, not just by speeding up your video. This software can turn your video to another level. With all the features available, this will be the best and accessible software we recommend using.