Speed up Videos on Android with Helpful Applications on Android [2021]
Nowadays phones are the most versatile technology that we use every day. This device helps us to communicate, record, edit things like cropping, trimming, speeding up and more even if we don't have a lot of equipment to set-up. So today we will be going to know how to speed up video on Android with the help of a third-party app that you can download. Additional information, your Android phone has no built-in speed up video that you can use to make watch a video faster. So if you want to have one then continue reading this article as we accumulate different apps you can rely on.

Part 1. How to Speed up Video on Android
1. FilmoraGo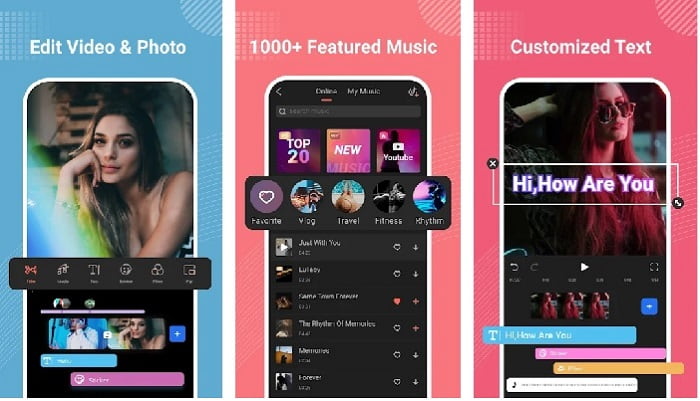 Filmora developed an app that can be downloaded to your Android to experience the almost same features the tool on desktop provides. Filmora Go is one of the best free video editors you can use to make a splendid video. Moreover, this tool has an all-out feature you will likely use even if you don't have experience on editing videos. However, the free version only supports the sample features you can use. Like the speed up video on Android this feature is free but it has a limitation. Although the tool looks perfect, there are some concerns the users would like to be solved on the review of the app.
Pros
It is a free but powerful video editor that you can use on your Android devices.
The tool receives one of the best reviews we ever see and it receives 4.6 stars.
The tool already builds a reputation as one of the best editors on desktop.
Cons
Losing files are sometimes happening here.
Sometimes exporting the files comes out messed up even if you edit it.
Most of the time the audio and video aren't sync.
2. Hyper Timelapse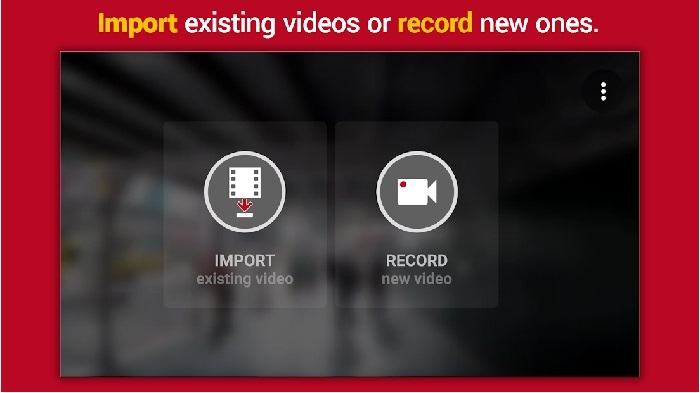 Hyper Timelapse is one of the speeds up video playback on Android you can download for free. This app already reached a 4.1 star rating which is great. However, reviews on this app are terrible to read because they have a lot of complaints. And when we try to use the app, the interface is not so bad, the speed up is great but when we export it the app crashes. Then we try to use the time lapse as the file size of the video becomes larger every minute passes. Basically, you can't take a long video of a time lapsed video in here.
Pros
The app is very simple to use even if you are a beginner.
It has a built-in time lapse.
The interface of the tool is not okay.
Cons
Crashes and bugs are still happening in this tool.
It doesn't save the final output because every time you do it crashes.
3. Lapse It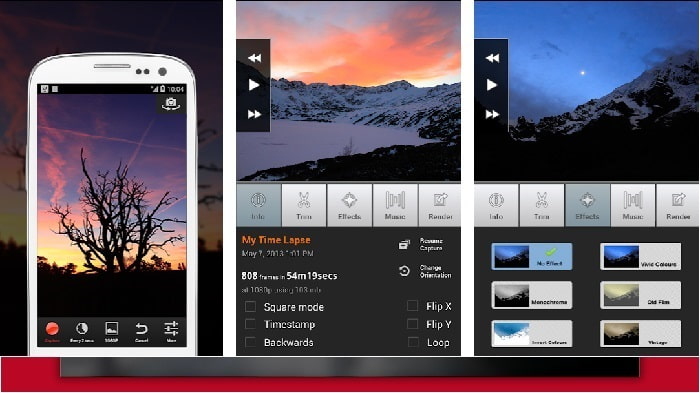 If you're looking for an app to speed up video on Android then try to use Lapse It. This tool is the combination of the two tools above because you can do time lapse, stop motion and editing features. Although the tool sounds great to be used on Android it still got the lowest start in this article. The app got only 3.5 starts and a lot of the comments on the review thinks this app is good for nothing. And some comments say that this tool is their go to app when it comes to making a splendid video but now there are a lot of apps better than this tool.
Pros
It has a unique and powerful feature that a lot of users like to use.
This app can have the greatest rendering on Android.
Customizing the video can be done easily with the help of this app on Android.
Cons
The tool changed from the S class to D because crashes and bugs are still happening even after the update has been made.
Instructions are not clear on how to execute it.
In every video ending there is always a pop-up ad coming.
Part 2. Want a More Professional Speed Controller? Try Video Converter Ultimate!
Video Converter Ultimate is the most unique tool you are most likely to use if you want to have an amazing output. Speeding up a video here can be easily done with the help of this tool. Also, the overall features of this tool are superb than this android tool. However, this software can't be used on Android devices because it is not supported. Although it can be used on your phone still you will never encounter freezing, crashing and bugs while using this tool. So, if you want to learn how to speed up a video on Android then follow the steps below.
Step 1. The first thing you should do is to download the tool. Install it to next after the downloading process is done then do the quick set-up and click finish to proceed.
Step 2. Next, go to the Toolbox and locate the Video Speed Controller, click it to be opened.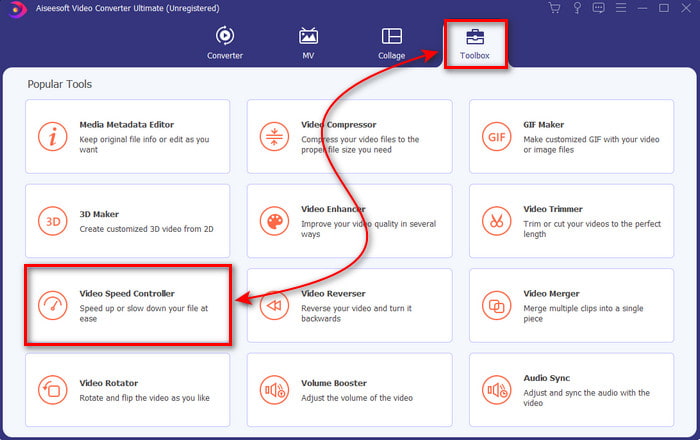 Step 3. And an interface will show next, click the + button to insert the file. After clicking it a folder will show then select the file you want to speed up and click Open.
Step 4. A new interface again will show up, then select the speed you want on these small boxes. If you are now ready to export the speed up file then click the Export.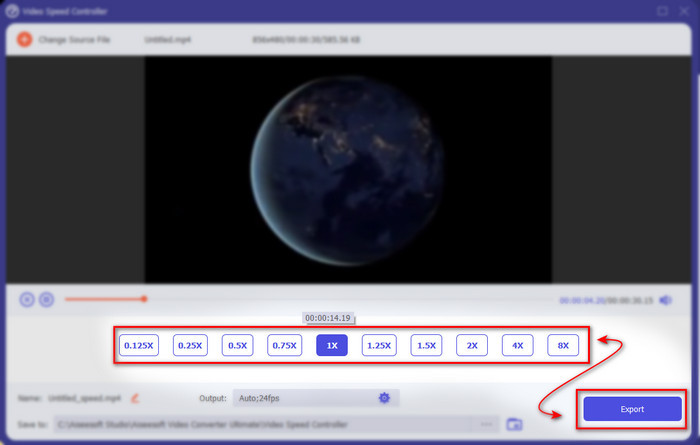 Step 5. Wait for a short time and if the video is done a folder will show next containing the speed up file you just made. Click the video file to watch the speed up version.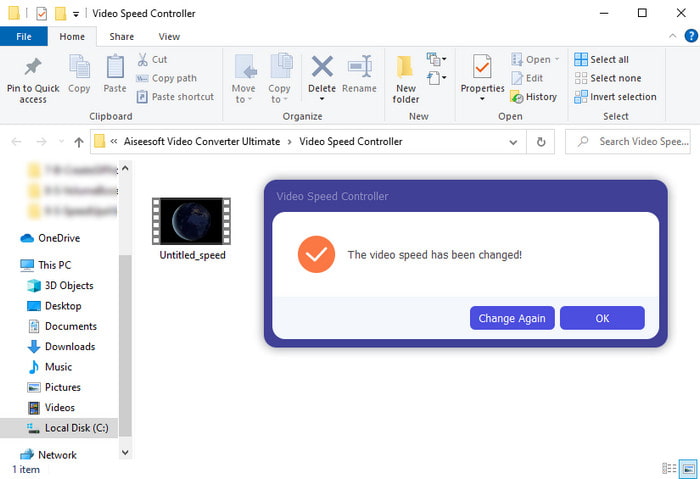 Part 3. FAQs about Speeding up a Video on Android
Does speeding up my video destroy its quality?
If you are about to speed a video then expect no change in the quality of the video. However, if the app you are using doesn't support high-quality video output, then expect that the video output will automatically be lessened.
Why do I need to make my video speed up?
There are a lot of reasons why you need to play a video into 2x or up. So, if you want to find out that reason then try to read this article talking about what is 2x video.
Conclusion
To end, all of the presents in here are great to be used if you have an Android phone however there is a tool that stands out the most. And the phenomenal tool is the Video Converter Ultimate because if you use this tool, you will never experience bugs and issues. But this tool is not available on Android phones so if you want to try it then download it now to your desktop. To enjoy the full feature of this magnificent software.