How to Convert Your FLV Video Files to 3GP Format for Free
This article will show you the best ways to convert FLV to 3GP. According to the survey, there are tons of video file formats on market. Developers released them for different purposes. FLV, for example, standing for Flash Video, is used to store visual contents for playing in Adobe Flash Player over the internet.
3GP, on the other hand, is the multimedia format created by Third Generation Partnership Project to save bandwidth and data usage on mobile devices. In another word, you'd better convert FLV to 3GP and watch videos on handset.

Part 1: Best Way to Convert FLV to 3GP on Desktop
FVC Free FLV Converter is a powerful video converter. As its name indicated, it enables you to convert FLV to 3GP without paying a penny. Moreover, it offers you a lot of useful functionalities, such as video and audio editing. More importantly, the user-friendly interface makes you find what you want quickly.
Key Features of the Best Free FLV Converter
1. Convert FLV videos to any multimedia formats, like 3GP.
2. Batch handle multiple video files at the same time.
3. Transcode FLV files for playing on mobile devices.
How to Convert FLV to 3GP for Free
Start the best free FLV converter after you install it on your machine. It is compatible with Windows 10/8/7 and Mac OS X. Click the Add File(s) button to trigger the open-file dialog. Select the FLV files that you want to convert and click Open. Then the videos will appear in the library area.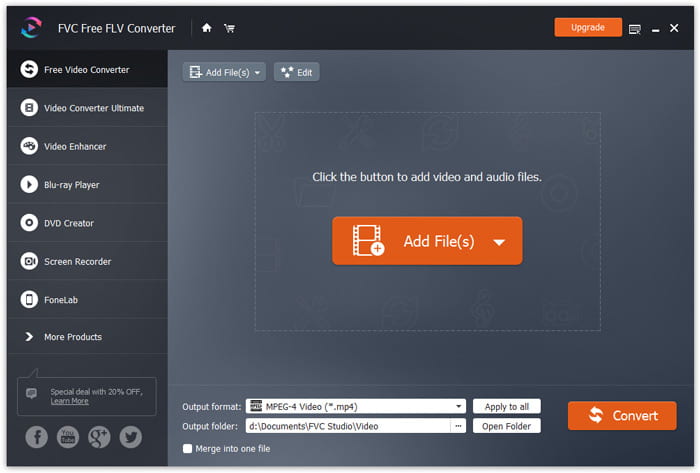 Step 2: Set output format
Click and expand the Profile format dropdown menu at the bottom and you will be presented the profile box. Enter 3GP in the Search Profile box and press the Enter key on your keyboard. Then select the output format. If you want to play the videos on your mobile device, select the manufacturer and pick the right model directly.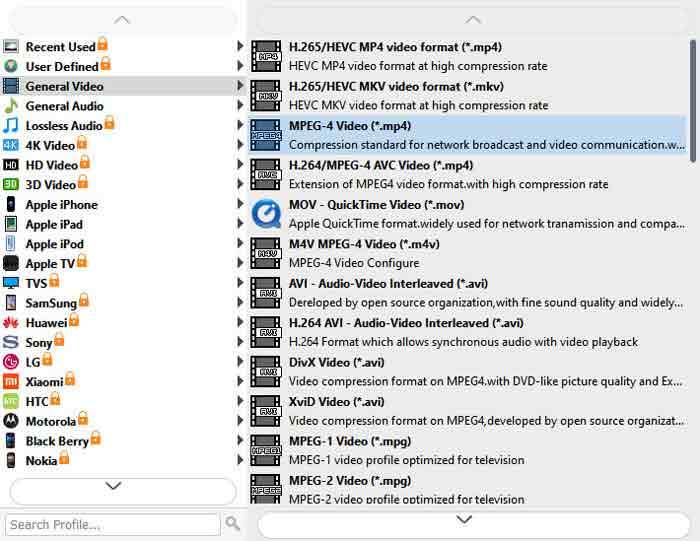 Step 3: Convert FLV to 3GP
Set a specific directory to store the output by hitting the Open Folder button at the bottom. Finally, click on the Convert button to initiate FLV to 3GP converting. A few minutes later, you will find the 3GP files on your hard drive.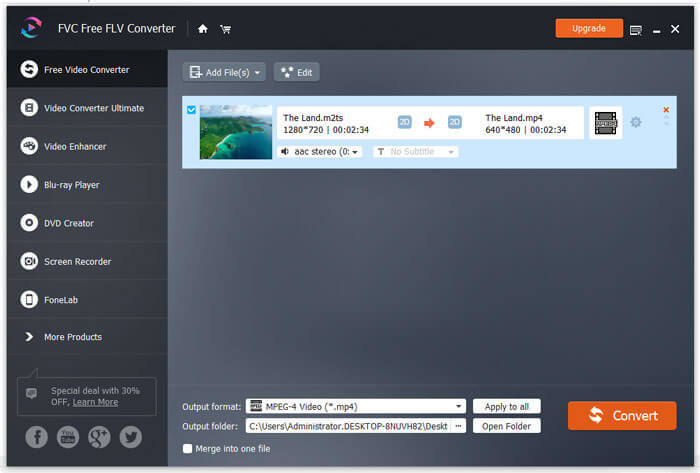 Part 2: How to Convert FLV to 3GP Online
Web video converter apps are another popular way to convert FLV to 3GP for free. However, most of them have various downsides, like file size limit, watermark, security issue and more. Fortunately, FVC Free Online Video Converter can help you resolve the problem. It is free of charge without any restrictions. The output quality is great.
Step 1: Visit https://www.free-videoconverter.net/free-online-video-converter/ in a web browser and click the Add Files to Convert button to get the launcher. It won't take up local space of your computer.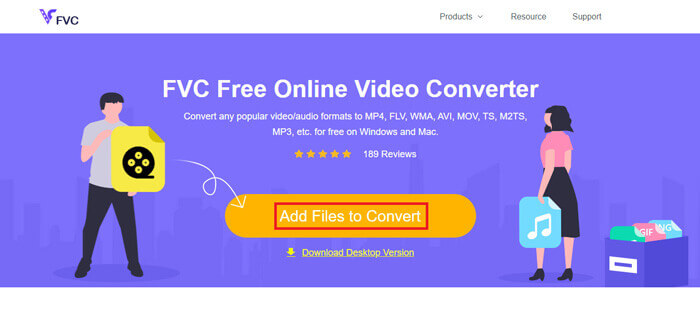 Step 2: Click the Add File menu and upload the FLV files that you wish to convert. The web app enables you to batch convert videos at one time.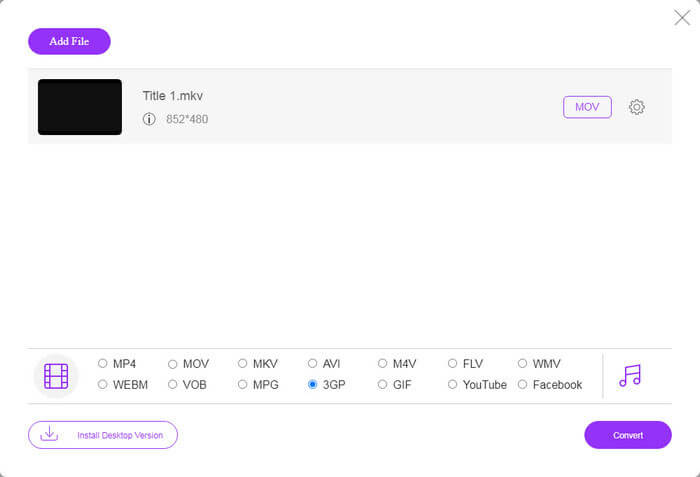 Step 3: Go to the bottom and select 3GP at the profile section. Click on the Convert button to initiate converting FLV to 3GP online. If your network works fast, it will finish in a few seconds. Then download the 3GP files to your hard drive.
Don't Miss:
Part 3: How to Convert FLV to 3GP with VLC
Sometimes, freeware is as powerful as professional software. VLC, for instance, is a popular open-source media player. It is able to convert FLV to 3GP on Windows, Mac and Linux for free. Of course, the expense is obvious, such as hard to use. Therefore, we share the steps below:
Step 1: Run the free FLV to 3GP converter on your computer. You need to install it first. The official website provides the safe installer.
Step 2: Go to the Media menu on the top ribbon and choose Convert/Save. Then the open media dialog will pop up.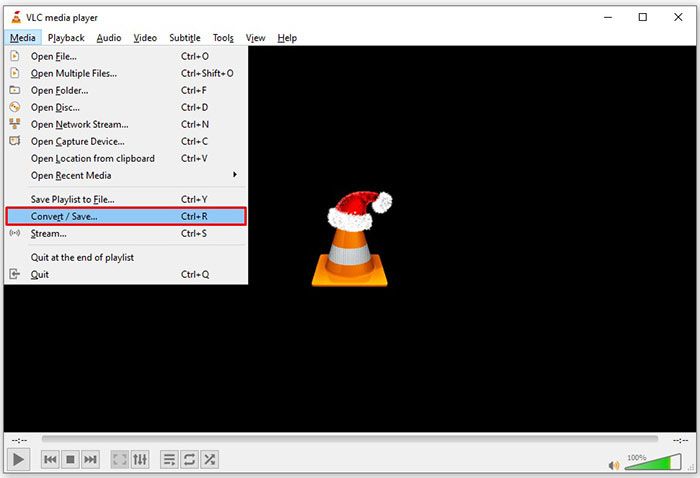 Step 3: Click the Add button, find the FLV file that you need to convert and select it, and click Open. Hit the Convert/Save button to move to the next window.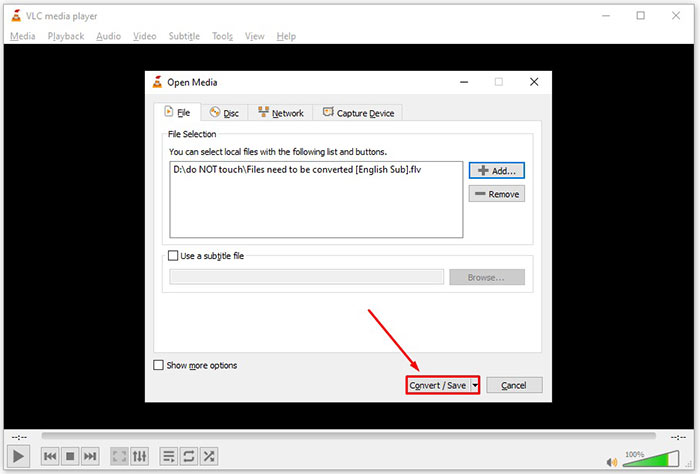 Step 4: Unfold the dropdown list next to Profile and choose 3GP or relative video format. If you want to change the video codec or other parameters, click the Profile Edit button next to the dropdown list and add 3GP.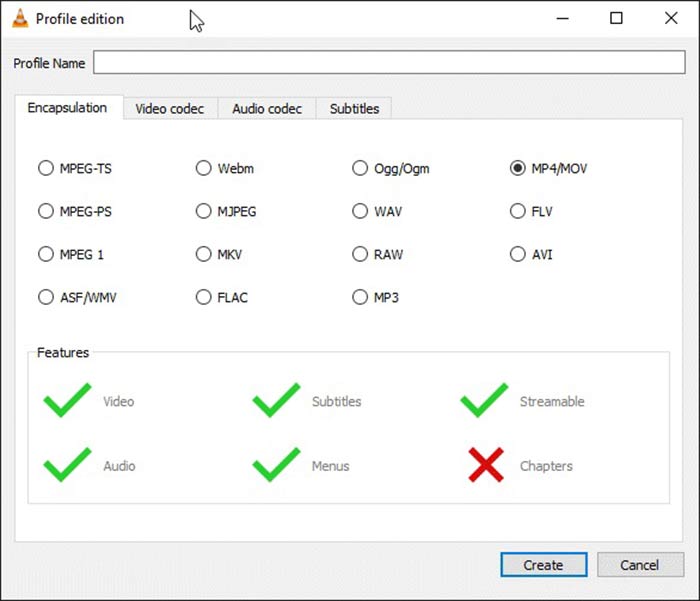 Step 5: Click the Browse button and choose a specific folder to save the output 3GP file in the Destination section.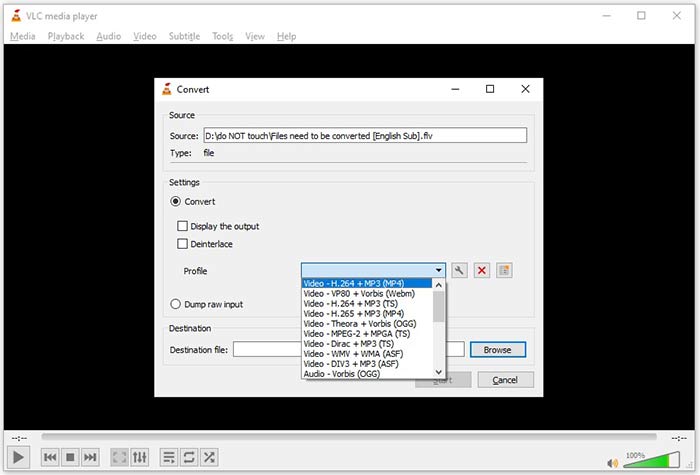 Step 6: As long as you click on the Start button, VLC will begin converting FLV to 3GP.
It takes a moment to complete conversion since VLC do the job by recording the original video. It means that the process spends as long as the length of your FLV video.
Part 4: FAQs about Converting FLV to 3GP
Will converting FLV to 3GP damage video quality?
Generally speaking, video converting will lose quality. However, a powerful video converter program is able to fix this problem and optimize video quality using advanced technology.
How long it takes to convert a FLV video?
It is determined by several factors, like the video length, the video converting software you use, your hardware performance and more. If you are using a web video converter, your internet connection is an essential element.
Why FLV is not playing on my iPhone?
iPhone supports MOV, a part of MP4, ASF and AVI. Therefore, you cannot open FLV on iPhone directly. However, there are ways to watch FLV on mobile devices. If your FLV file is hosted by internet services, like Google Drive, the built-in media player is available. Plus, you can use another media player, like VLC.
Conclusion
This guide has told you three free ways to convert FLV video files to 3GP format on computer or online. If you prepare to watch FLV videos on mobile devices, you'd better convert it to 3GP or other mobile-friendly video formats with FVC Free FLV Converter. It is not only easy to use, but also able to protect your video quality. More questions? Please leave a message below.