Best MPG to GIF Converter to Convert MPG to GIF [ No-cost & Premium Version]
The best way to express your feelings to your loved ones is to create a meaningful message. But do you want to know what is much better to express in a different way? You can use a GIF. Also known as Graphics Interchange Format these are the images you send but they are upgraded. These moving images are created to simply express your feelings towards someone directly or indirectly. Did you know most of the messaging apps support GIF as well as our built-in messenger? But in some old versions of the phone, it doesn't provide this format. Although GIF is fun, not all of the time will provide you the emotion you want to express.
So, you're here to know what is the best way to change your MPG to GIF format. Isn't exciting to create your own GIF. Instead of searching for what you should use, why don't you try creating your own GIF by adding your personal touch to it. The best way to know how to do it is to read this article. Because it provides sufficient information, steps, and tools for the job. So, without any more beating around the bush let's proceed to the important details of this article. Continue reading to know more about these lists of converters.

Part 1. 4 Best Tool to Convert MPG to GIF format PC or Mac
1. FVC Video Converter Ultimate
If you want to share your humorous message without typing too many details then this tool will help you. This tool offers you to convert mpg to animated gif also it was developed by the FVC. FVC Video Converter Ultimate allows the user to convert any type of format into a playable format you may like to use. Maybe you're wondering why you chose this tool. Is there anything special about this tool? Yes, this tool is multi-purpose. It can be your most trusted ripper, mv maker, collage, and many more. It only means that this tool can do more than any other tool can offer. Another amazing feature of it is the Ultrafast conversion of it, converting your video in no time with the help of this tool. To know how to use this tool is to follow this step carefully so you can have a successful conversion to your format quality.
Step 1. Install the tool on your PC or Mac. Follow the instructions after installation and click finish to start the tool.
Step 2. After all the process of installation. A mini-interface like this will show into your screen.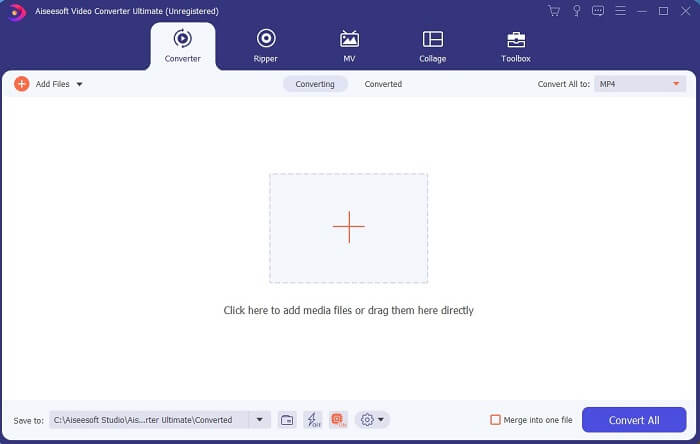 Step 3. Click the plus sign to add the file and click the open to start conversion or you can just basically drag-and-drop the video file into the tool. The amount of the video will never matter at all.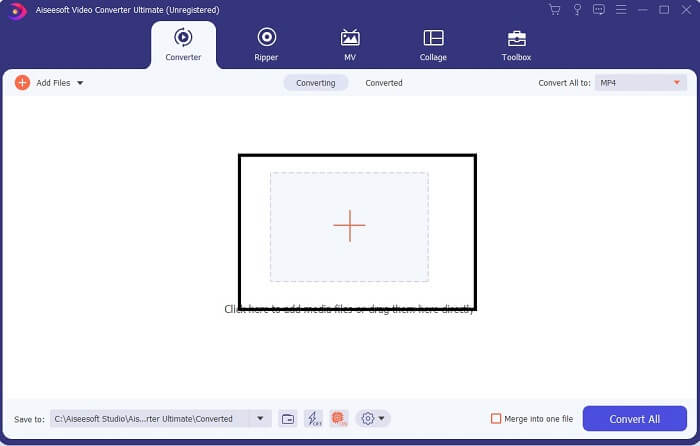 Step 4. Click the drop-down button on the upper right side of the interface and scroll it down and click the GIF format. Choose the resolution you want; it can be Large, Medium, and Small. If everything is ready to go, click the Convert All to start the conversion.
Step 5. After the conversion. A file manager will pop up to you and it will show your final output and now you can enjoy your GIF format. But you can also convert a .gif file to .mpg format in the same step but change the format.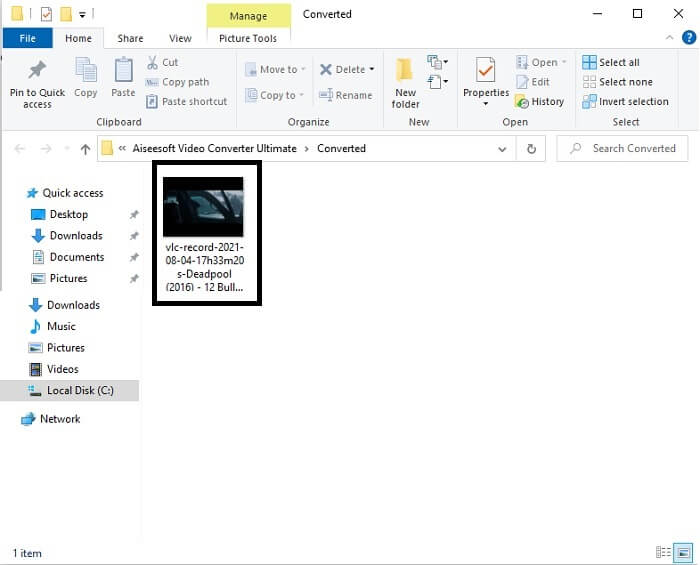 2. FVC Free Online Video Converter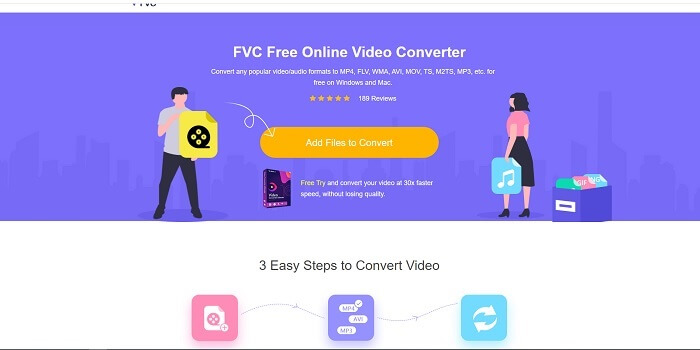 Maybe you're thinking, what if you don't have money can I still experience the same conversion as the first one? The answer is a big fat YES. FVC always provides the best experience for its customers that don't have money and also to those who want to try their tool. Although, this tool only does simple conversion so don't expect too much as the premium version can provide. And it can't convert multiple video and audio formats in a faster way.
But the conversion process it provides is much better than the other premium converter and free converter. FVC Free Online Video Converter here to save your day. As it says in its name it is a free online tool that allows you to convert into the max level. Unlike any other converter, this tool has no ads or malware, registration, log-in needed, and your personal information before you use it. If you're looking for a simple converter then this is the right tool for you. Follow these steps to know how this tool functions as a converter.
Step 1. Go to the official website by clicking this link.
Step 2. The web page should look like this. Then click the Add Files to Convert to launch this online tool.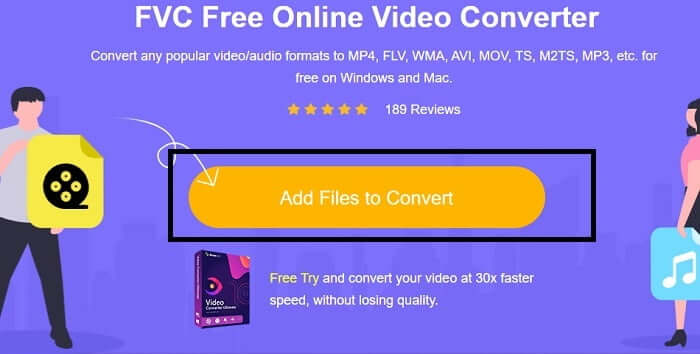 Step 3. Choose the video you want to be converted. After selecting the video, select the GIF file format. For additional information you can choose another video and audio format as well, you may check them out later if you want.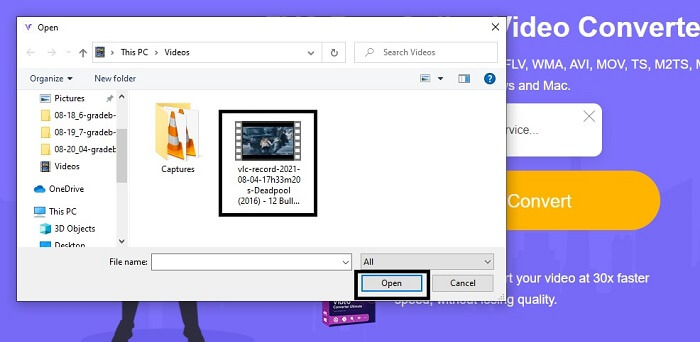 Step 4. Choose where you want to put the final output. Then if everything is already, click Convert to start conversion. This will take a few seconds to finish the conversion.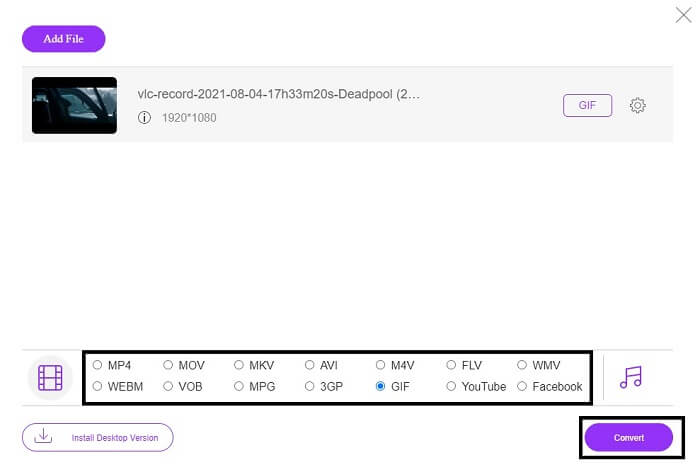 Step 5. To check your successful conversion. You can locate your converted GIF file into your file manager or explorer. Click it and enjoy.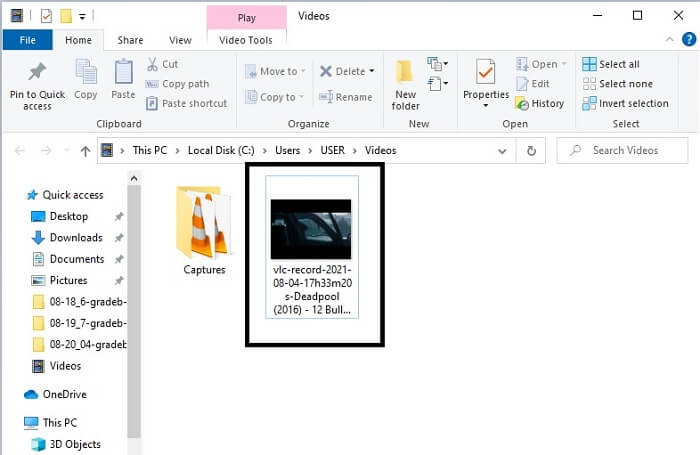 3. VLC Media Player
This tool is known for being one of the most powerful media players. But did you know that VLC players can also convert MPG to GIF? But the format it provides is very limited to only known formats. Despite being known as the best media player the converting feature of it is not the best choice for you. So, if you want a better converter, you must choose the online tool above rather than this tool. But if you want to watch the video then VLC Media player must be your choice because the other tool can't provide video player because their main purpose is conversion.
4. Zamzar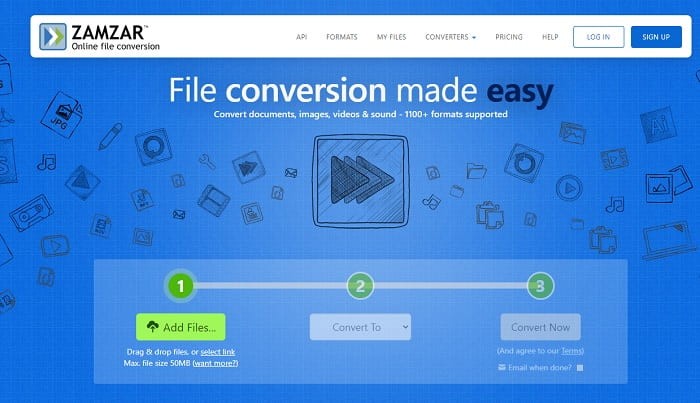 Another online tool that provides a great conversion is Zamzar. Like any other online converter, they share the same interface, and also it provides on-point instruction on how to convert it. But the process of converting and downloading is different. Although the free version, you can only convert a maximum of 50 MB file size. Because after you convert the video, you must go to the phase of downloading it. It is a lot of hassle to those who leave their conversion and just wait for the product to be played.
Part 2. Comparison Chart
Tool Feature/s
FVC Video Converter Ultimate
FVC Free Online Converter
VLC Media player
Zamzar
Converter
Editing tool
Powerful Converter
Registration Needed
Platforms
Desktop-based app
Web based app
Desktop-based app
Web based app
Price Range

$25.00 1 Month/1 PC

$55.2‬0 One-time purchase for 1 PC

$119.00 Life-time 5 PC

It is a free online tool
It is a free online tool

Free online tool

But it also provides a monthly premium.

For the basic: $9

For the pro: $16

For business: $25
Part 3. FAQs About MPG to GIF
Is there a way to use Photoshop and convert video into a GIF?
Yes, you can convert MPG to GIF with Photoshop. But not only just the MPG file format you can also choose another format and it can be converted into a GIF. Another special feature of it is that you can also enhance the GIF to be better. Click here to know how to convert MP4 to GIF.
What is the best screen recorder tool to record GIFs?
The best screen recorder tool that you may use for that job is the FVC Screen Recorder. This tool is not only best for recording videos. It also has its own built-in audio recorder and gameplay recorder for a much better quality gaming experience. However, this tool needs payment first before using it. Don't be sad because it has an online tool that can do the recording.
Why was the GIF created?
It was created to display an image while saving some storage. The creator of GIF is Steve Wilhite, an American computer scientist with the help of tech giant CompuServein in late 1987. Click here to learn more information about GIFs.
Conclusion
At last, now that you know how to make a GIF on yourself you better try it and enjoy. Just by using this easy tool, you can make a difference. Instead of searching over the web, you are now a certified GIF maker. As well, you can now express your feelings in your own way with your personal touch and expertise developed just by reading this article. Hope you can enjoy the life of a better GIF you create and share your best GIF to the world.