Ultimate Guide of Animated GIF and How to Play/Convert/Create GIF
Compared with static images, GIFs can say more information and better express your emotions and meanings. It recently has become one default tool alongside memes, web humor, and viral videos. You can access various GIF files on different social apps and the internet. The question is, what is a GIF?

This post like to give you a detailed introduction to the animated GIF. You can learn what exactly GIF is, how to play GIF files, and how to make GIFs with videos or pictures.
Part 1. What Is a GIF
GIF, which stands for Graphics Interchange Format, is a file format that supports both static and animated images. In fact, the animated GIF is one kind of old image file format. It was developed by a team at the online services provider CompuServe on 15 June 1987.
GIF once was the standard for 8-bit colour images on the internet. It supports up to 8 bits per pixel for each image. GIF allows a single image file to reference its palette of up to 256 different colors, which is chosen from the 24-bit RGB color space.
As a bitmap image format, GIF can combine several images or frames into a single file. All images in GIF are displayed in succession with varying frame rates to create short low-file-size animations.
Animated GIF is compressed with the Lempel–Ziv–Welch (LZW) lossless data compression technique. It can reduce its file size without degrading the visual quality. Due to the uncompressed factor, GIFs often have a large file size. Moreover, GIF does not support semi-transparency.
GIF is less suitable for reproducing color photographs and other images with color gradients. But it can be well used by simpler images like graphics or logos with solid areas of color. GIFs are a series of images or soundless videos that will loop continuously. It requires no operation for the playback.
What is the purpose of a GIF
These days, GIFs are quite popular on social media, and instant messaging apps and blogs. They are always entertaining and funnier than actual words.
The purpose of GIF is to better express actions, emotions and reactions. As mentioned above, GIF is suitable for solid graphics with limited numbers of colors. So they can be well suited for logos. GIF be used to show a company's brand or personality.
GIFs can also be used for storing low-color sprite data. Moreover, it can be used to make small animations and low-resolution video clips. One thing you should know is that GIFs should not be used for photographs.
GIF is a good choice to encourage interaction on social apps, make customer-client communication through emails, create visual how-to-videos, and more.
Part 2. GIF Player - How to Play GIF Files
GIF format can be supported by many frequently-used players including Windows Media Player on Windows PC and QuickTime Player on Mac. Moreover, GIFs can be directly viewed on social apps. Also, you can easily open animated GIF files with some popular photo viewers. To play GIF on the computer, you can also right click on it and select a web browser like Chrome, IE, or Safari for the GIF playback.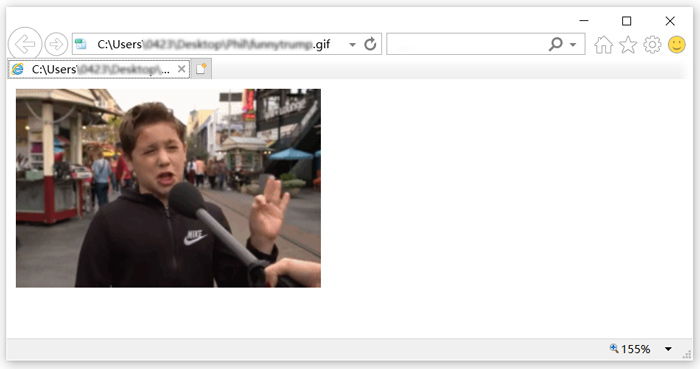 FVC Free Video Player is a free media file playing tool that can play any GIF files on both Windows 10/8/7 PC and Mac. If you are looking for a third-party GIF player, you can give it a try. More than just a free GIF player, it supports many video and audio formats including MP4, MOV, M4V, AVI, FLV, WMV, VOB, and MP3, AAC, M4A, WAV, FLAC, and so on. Check 5 best GIF players for computers, Android and iPhone.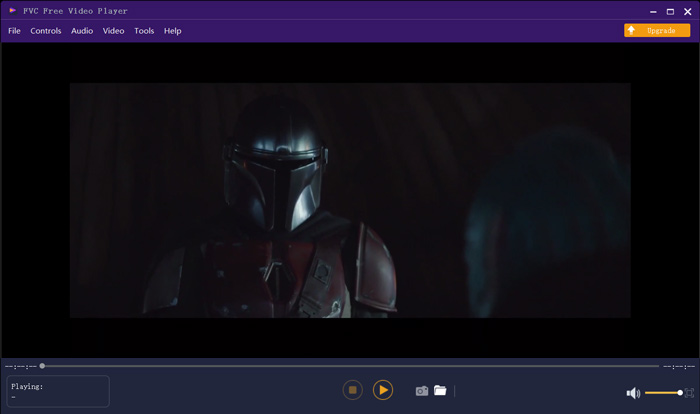 Part 3. GIF Maker - How to Create GIF Files with Videos and Pictures
There are 2 common ways to create your own GIFs. You can make GIFs with image files or video clips. This part will introduce you to 2 GIF makers to do that.
Convert video to GIF
To convert videos to animated GIFs, you can rely on the popular Free Video to GIF Maker. It has the capability to convert video in any popular format. For example, you can convert MP4, MOV, AVI, M4V, WMV, and FLV to GIF with high quality.
Step 1. Free download, install and run this Free Video to GIF Maker on your computer. Click More Products on the left to display more editing tools. Locate the Video to GIF Converter and free install it.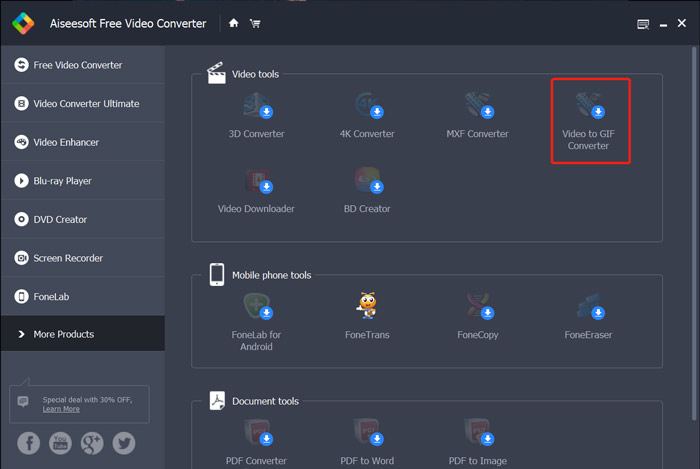 Step 2. Now you can see the Video to GIF Converter appears on the screen. Click Add File to import the video you want to convert to GIF.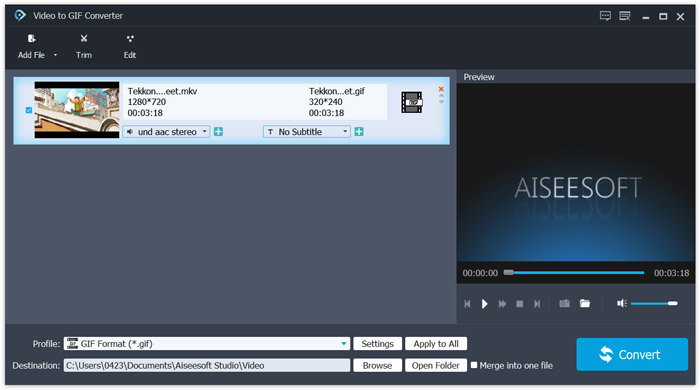 Step 3. You can click Settings button next to Profile to custom various output GIF settings. For instance, you are allowed to adjust resolution, bitrate, encoder, frame rate and more. Click the OK button to save your changes.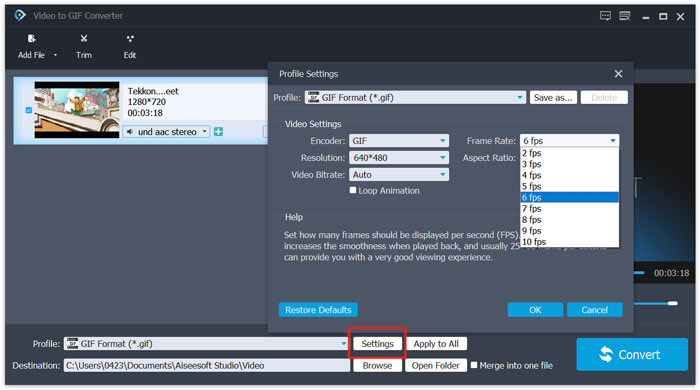 Step 4. Now you will be back to the home window. Here you can click on Convert button to start creating GIF.
Create GIFs with pictures
If you have many image files and want to make them as one GIF file, you can try the online free GIF maker, Imgflip Animated GIF Maker. It enables you to turn photos in any popular image format like JPG, and PNG into GIF.
Step 1. Open your web browsers like IE, Chrome, Safari or Firefox and go to this Animated GIF Maker site. As you can see, it also allows you to convert video to GIF online for free.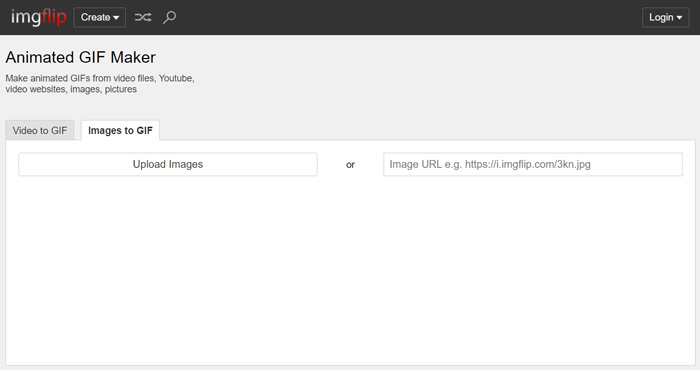 Step 2. Choose Images to GIF and then click Upload Images to upload your image files. Here you can also add pictures through URL. After that, you are offered many options to custom the output GIF file.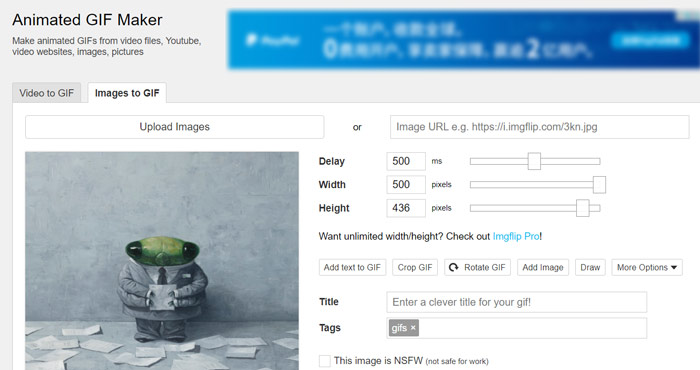 Step 3. After all these operations, you can click on Generate GIF button to create GIF with these images.
Part 4. FAQs of What Is a GIF
Question 1. How to save GIFs on iPhone and Android phones?
You can easily access various GIFs on your portable iOS and Android device. When you see a GIF file in some social app, you can tap and hold it until the download/save prompt appears. Then you can simply tap the Save option to save it to your Camera Roll folder or Photos app.
Question 2. Can VLC Media Player play GIF files?
No. VLC Media Player does not support GIF playback. When you load a GIF file to VLC, it can only open it as a static image.
Question 3. How long can GIFs last?
With so many GIF maker apps offered on the market, you can handily create a large GIF file as long as you want, especially when you convert a video to GIF. But in many social apps and online sites, the GIF uploading or sharing is limited to a specific time like 15 seconds. Meanwhile, there are also some limitations to the GIF file size. You are suggested sending a GIF file of less than 10MB.
Conclusion
What is a GIF? After reading this post, hope you can get a better understanding of the GIF format and how to use it. You can get a detailed guide on how to play and create GIFs. You can convert videos of other formats like AVI to GIF easily.