Master the Art of Converting GIF to Video Format with Detailed Steps
GIF has a major role in improving the messages we send to someone. Also, if you have GIFs on your text or website it will become more interesting. Although, GIFs became popular all around the world and still some platforms don't support this format. So, the best way to share or post the format is to convert GIF to video file format. But some converters don't give you an all-out experience on converting. So, we gathered different solutions to solve this main problem. As we write this article, we only presented and stated the facts about each tool. So, without any more delays let's proceed and find the best solution to our GIF problem.

Part 1. 3 of the Best Converters to Convert GIF to Video Online
Ezgif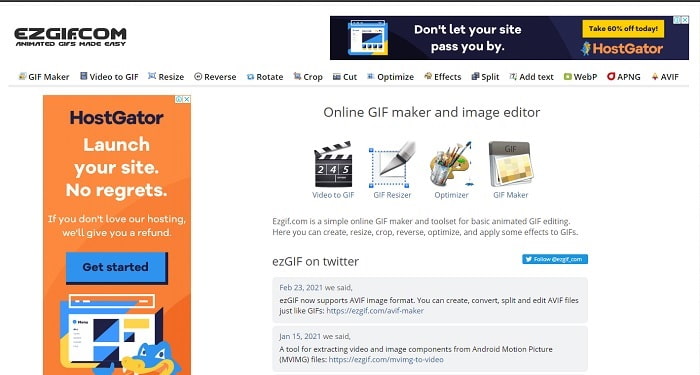 Ezgif already helps a lot of online users on creating GIFs. As it gives you amazing features like cropping, reverse, rotate, and more. But if we use this as our converter, the final output this tool supports is only MP4. So, if you want to convert your GIF to MOV in this web tool, you can't basically do this. But if you convert GIF to MP4 then this must be your go to converter. Although, this converter already receives a lot of praise from many users. Still there are a lot of converters that offer something better than Ezgif can do.
GIPHY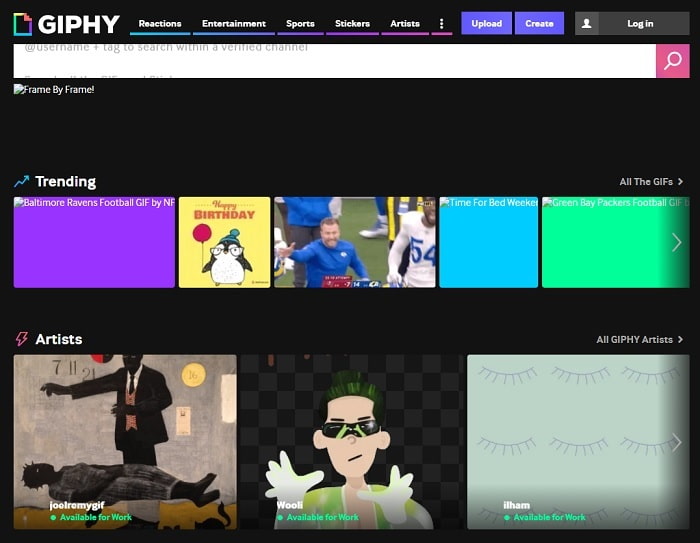 Another tool that allows you to create GIFs, GIPHY. Also, this web tool generates different GIFs you can use and share with someone. Not only that, GIPHY can teach you on how to make a GIF into a video with its feature. But the idea of converting here is possible, yet it is not worth our time to use this as our converter. Nevertheless, this online tool is the only tool that is listed in here that has its own library full of different GIFs you can choose from. Choose the GIF and send to the other by copying the link of it.
Zamzar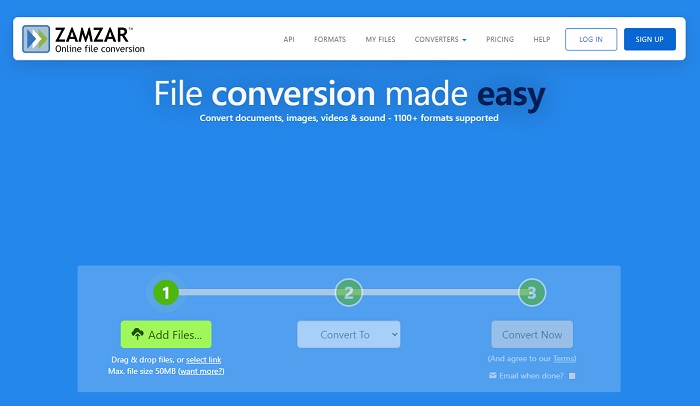 If we're talking about converting Zamzar should be on this list because it is one of the best online converters you can use. If you are a beginner on converting then try to use this tool as it showcases easy to follow instruction. This web tool has a limitation in file size and how many files you can insert. So, if you want to multitask at once you can't do it here because the conversion process only applies to a one-way method. Also, if you don't have internet, you will never be able to access the tool above because all of this is internet dependent.
Part 2. Top 3 Greatest Converters to Change GIF to Video Offline
1. FVC Video Converter Ultimate
First on the list is the FVC Video Converter Ultimate also known as the phenomenal converter you can acquire. For beginners and even a pro this tool always creates the most amazing conversion you ever wish for. Not only that, you can also create the most impressive GIF ever in one of its features, the GIF Maker. But as we proceed, this tool looks so amazing that users don't want to look for any other alternative software than this. If you use this tool, you can easily learn how to save a GIF as a video.
As it provides more futuristics features like enhancing the video, syncing the audio and video, boosting the audio and more. All of the converters don't provide these type features so we can say that if you want to have an advanced feature then this must be it. Maybe you're wondering that this tool is hard to manage, but to tell you the truth this tool is very easy to use and understands. As it is indicated on the main interface what the setting could do. So, to impress someone you must learn to be the master of all converters. Follow these simple yet detailed steps below on how to finish the job in an easy and effective way.
Step 1. Press the download button to download the program to your drive. Then, install the program and change the set-up if you want. If everything is already settled go click the finish.
Step 2. Launch the tool, then click the Add Files and click open to insert the GIF file you want to be converted.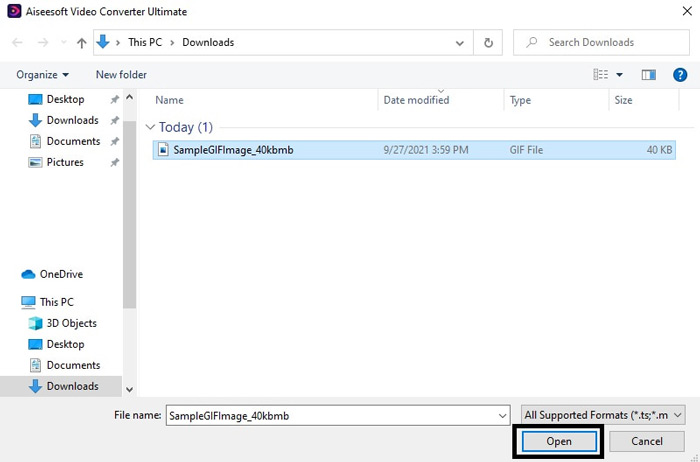 Step 3. After adding the GIF file, go to the drop-down menu to turn the GIF to a video format you want it to be.
Step 4. After changing the format of GIF click now the Convert All button to start the changing of the format.

Step 5. To watch the GIF converted format, the file folder will automatically be shown up into your screen. Click the first one to watch and share the GIF to all platforms you want it to be.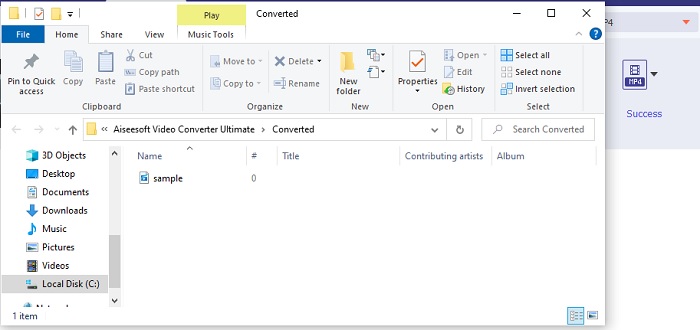 2. FVC Free Video to GIF Maker
This is the free sample of the ultimate converter, the FVC Free Video to GIF Maker. Unlike the first tool above, this tool has no editing and enhancing features. Like if so, this tool only has the basic features the ultimate converter has. So, you cannot add your own touch in here except if you are making GIFs. But the converting process here is pretty much faster than web or program-based tools. But if we are about to compare this and the ultimate converter conversion process this software will never reach how fast the premium tool can do. Yet, it is worth trying to use this to convert especially GIFs to videos. Follow the process indicated below and let's get started.
Step 1. Install the tool to your PC or Mac and launch it.
Step 2. Click the Add File to search the GIF file into your folder.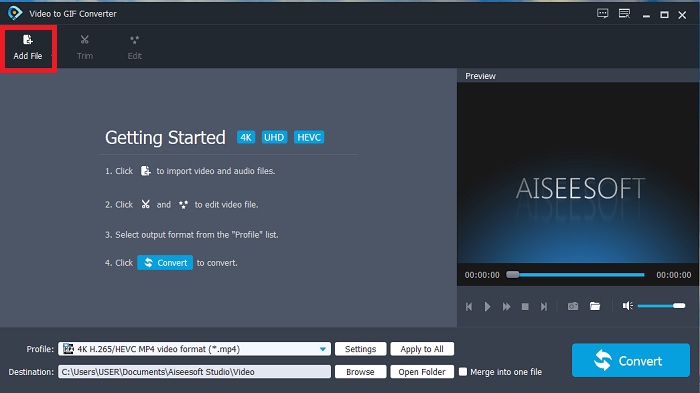 Step 3. To change the format, click the Profile and choose from the different choices below.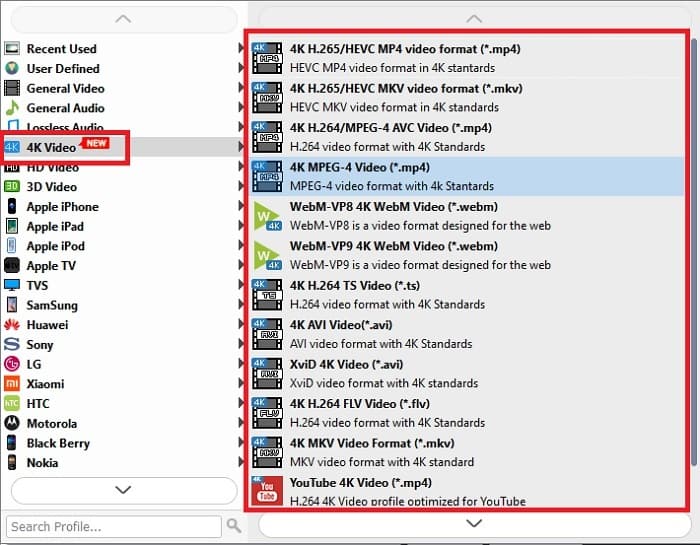 Step 4. If you're ready to go click the Convert button to start the process.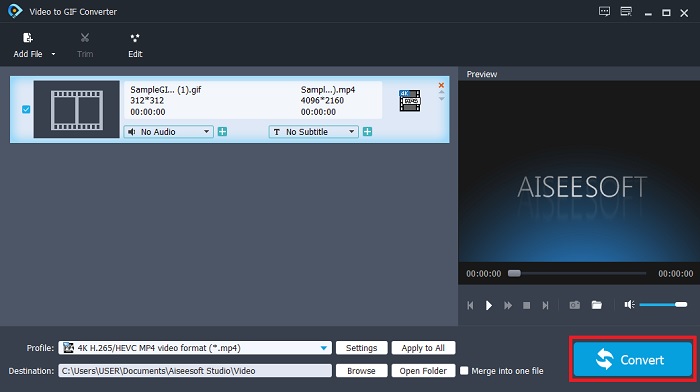 Step 5. To re-watch the GIF file, go to the file explorer and you can locate it there.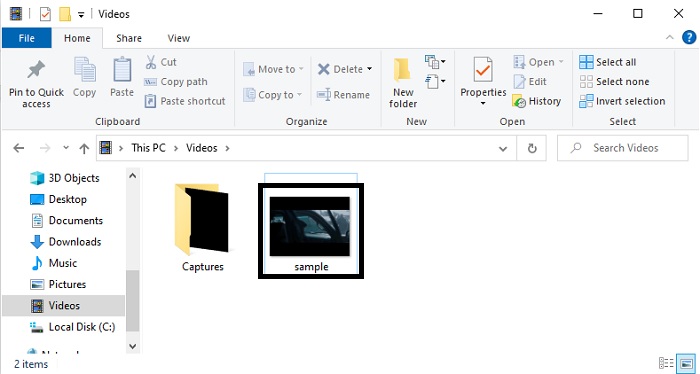 3. QuickTime Media Player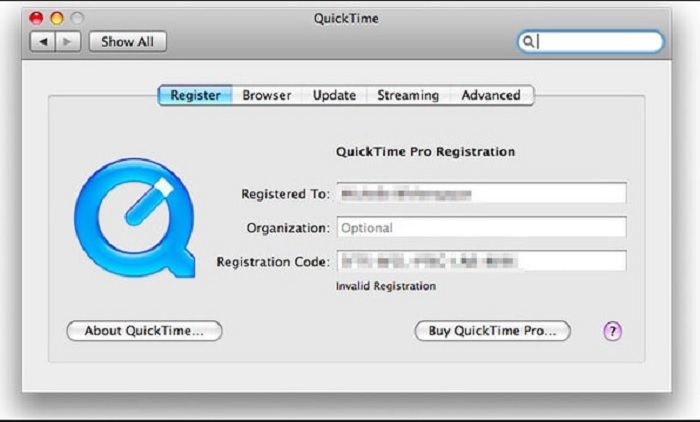 This native media player is only created to be available on Mac and also can do the conversion. QuickTime became famous for being one of the best media players because it produces high quality media on every format played in here. But the conversion here is a bit stiff, because there is a lot of process to do before you can convert one GIF only. Not only that, this program also has another flaw like it supports less formats if you use this as your converter. Thus, if you have a Mac, you can still try it for yourself and learn how to convert GIFs to videos on QuickTime Media Player.
Part 3. Turn GIF to Video format on iOS and Android Program
GIF Cracker - GIF to Video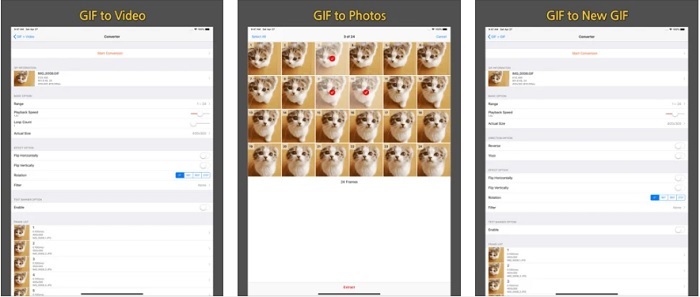 If you want to try and convert on iOS to solve this problem, then let the GIF Cracker - GIF to Video help you. This tool can only be accessed also on Android but this tool is not the best choice for the program. Because the app presented on the Android is the older version of the GIF Cracker. So, if you download this app to your Android phone expect a lot of major or minor bugs and some pesky ads as well. While if you are an iOS user then you can enjoy the basic conversion experience you need. As being said, the app has no major editing features and enhancements.
ImgPlay – GIF Maker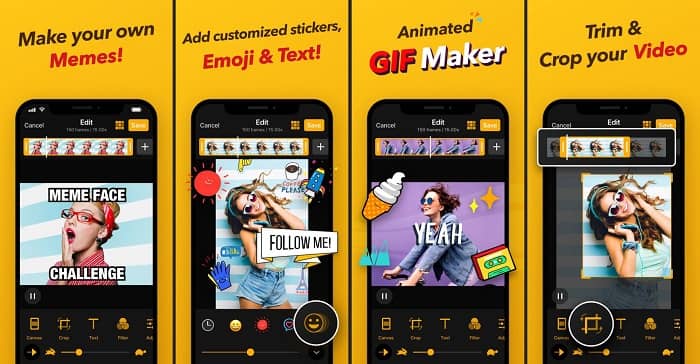 Another iOS app that allows you to convert GIF to video on iPhone, ImgPlay – GIF Maker. Majority of the iOS users use this app, as it allows the user to do simple yet effective editing. Although, with the great audience it gets there are still some flaws about this app. Like when you convert a GIF to an MP4 format the video quality becomes a bit blurry. Also, there are some minor bugs as well but if you use Img Play apps then expect a good conversion and fair speed as well.
GIF To Video, GIF To Image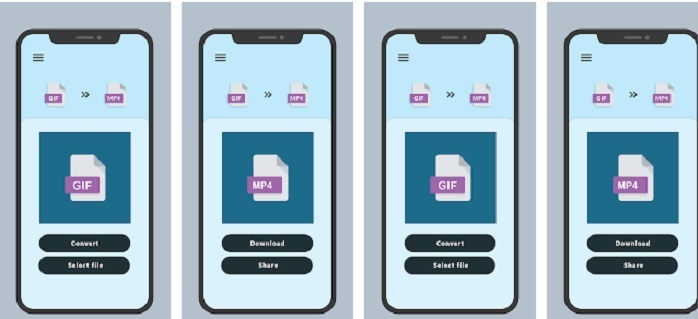 Android users can also do their conversion on the phone as well. GIF To Video, GIF To Image creates its name on Android for being one of the best converters a mobile user can use. Moreover, if you use this tool it is much easier to understand than iOS converter apps. But same as go with the iOS converters, they all support a small number of formats. So, you can't explore the other formats if you may like to use them.
Further Reading
Best Animated GIF Editing Software
Part 4. FAQs about GIF to Video
Do I lose the quality when I do the conversion?
This idea is true if you use the wrong converters but there is now a solution. The solution to this problem is to use the FVC Ultimate Video Converter. If you use this tool, there is no chance of losing the quality after the conversion. But if you feel the video is a bit blurry then you can use the Video Enhancer on the Toolbox.
Which format is better than GIF?
APNG is better than GIF format because it supports a lot of color pallets, fps, resolution and more. But the APNG has less support taken, although this will change in the future as a new version of GIF.
What video format is the best that can contain GIFs?
It is true that all of the video formats can contain GIFs converted files. But the best is the MP4 because it is a universal format that has been used to store video and audio while retaining its natural quality.
Conclusion
To conclude, all of the solutions presented in this list have their own unique capabilities. But there is one that stands-out and that is the FVC Video Converter Ultimate. Tools and apps in this article can do converting but to have the best output you must use the ultimate converter. As it mentions above this tool is known as the phenomenal converter. So, take any GIFs, video, or audio file and convert it here, to experience the best version of the file.