Top 5 GIF Players for Computer, Android and iPhone
Animated GIFs can say more information than the static images. Are you looking for a good GIF player to view all types of GIF files on your iPhone, iPad, Android phone or computer?
You can easily receive and send various funny GIFs on social apps. However, after saving GIFs on your device, some of them can't be directly opened by the default media player you are using. So you may wonder, if you should get a GIF player for the GIF playback.

You can directly view GIF files on the social app. But in some cases, you are not allowed to open them again with the player on your computer or portable Android/iOS device. Considering your need, we make a list of 5 animated GIF players for you to choose from. Whether you are searching for a GIF player for Android, iPhone or computer, you can find a suitable player.
Part 1. Best GIF Player for Mac and Windows - FVC Free Video Player
FVC Free Video Player is a popular free media files playing tool which can help you play any GIF files on both Windows 10/8/7/XP PC and Mac. This free GIF player is one kind of online playing software to help you open all types of video and audio files. You are required to install a small launcher file for the GIF playing for the first time. It is compatible with many frequently-used browsers including Chrome, Safari, IE, Firefox, and more.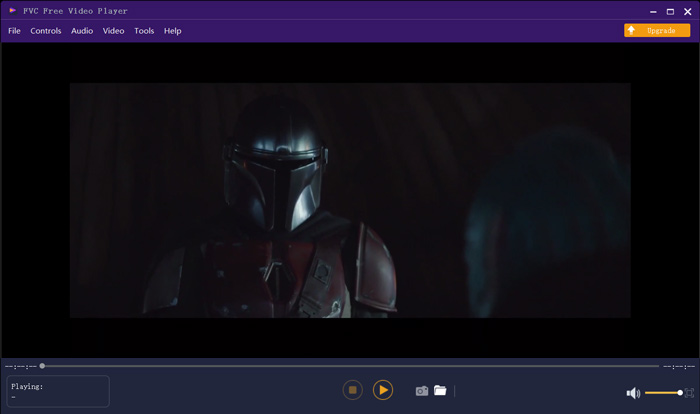 More than just a free GIF player, it highly supports any popular video and audio formats like MP4, MOV, FLV, AVI, WMV, VOB, MP3, AAC, ALAC, M4A, WAV, FLAC, and more. There is no file size limit for the GIF playing. It can give you a great visual experience. Moreover, it supports the advanced DTS-HD and Dolby TrueHD audio encoding technology which can offer a great sound effect.
Part 2. GIF Player App for Android - OmniGIF
OmniGIF is a GIF playing tool which mainly designed for Android users. If you want to open GIFs on an Android phone, you can rely on it. More than just a GIF player, OmniGIF also work as a GIF maker or a GIF editor. It allows you to easily manage your GIF files, video clips and photos. For the GIF playback on your Android device, you can fast and slow the playback, play forward and backward, play frame by frame, and do more operations based on your need.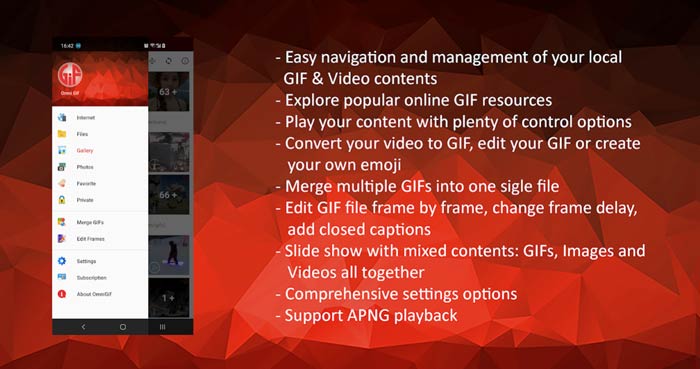 This Android GIF player app enables you to hide some private files secretly. It also provides you with powerful GIF editing and creating functions. In addition, OmniGIF gives a great sharing feature to quickly share your GIF files, video clips or photos to Facebook, Instagram, Twitter, Messenger, Line, WhatsApp, Gmail and more.
Part 3. GIF Player App for iPhone and iPad - GIF Viewer
GIF Viewer is a GIF playing app for iOS users. You can free install this GIF player app from App Store on your iPhone or iPad. It is able to play, organize and share the GIF files stored in the Photos app with ease. This iOS GIF player app also allows you to add and view GIF animations from other sources.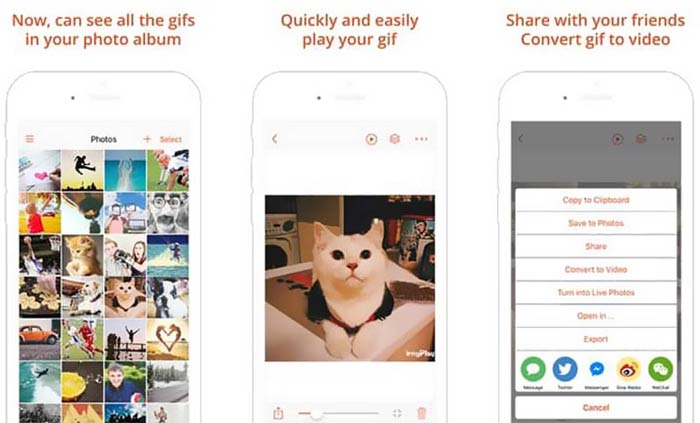 GIF Viewer has the capability to play all kinds of GIF files from local storage, clipboard, iCloud Drive, Dropbox and copied Twitter link. What's more, this GIF player can help you convert GIF to video for better playback on your devices.
Part 4. GIF Player for Mac and Windows PC - QuickTime Player
QuickTime Player is the default media player for Mac. It can work as a GIF player for you to open and view GIF files on Mac. If you are using a Mac, you can directly open a GIF file with this pre-installed media player. It also has a Windows version for you to play GIFs on a Windows PC.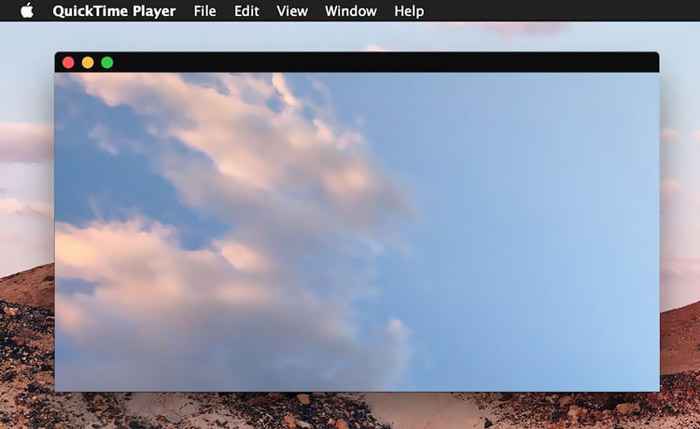 As a player, QuickTime can only support some frequently-used video and audio formats, such as MP4, MOV, M4V, AAC, M4A, MP3, and more. It is designed with some basic editing and recording features. You can rely on this GIF player to capture your screen and edit file.
Part 5. Free Online GIF Player - OnlineImageTools
OnlineImageTools is an online GIF files playing tool which allows you to view GIFs on both Mac and Windows PC. You don't need to install some plug-ins or other files for the GIF playing. This free browser-based GIF animation player allows you to directly open your GIF file online. For the GIF playback, it enables you to play a GIF file frame by frame.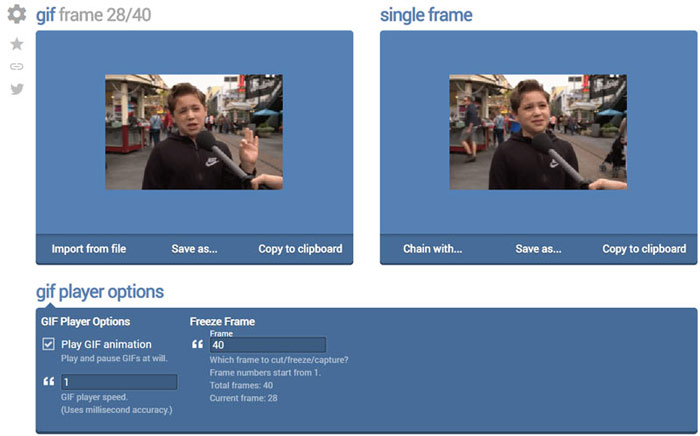 Part 6. FAQs of GIF Player
Question 1. How to save GIFs on iPhone?
When you want to save a GIF file on your iPhone, you can press and hold the GIF until the prompt appears. Then you can choose the Save Image option to save it in Photos app.
Question 2. How to free convert video to GIF?
To make a GIF file from video, you can rely on the popular Free Online Video Converter. It allows you to convert any video clip to GIF with ease.
Question 3. Can VLC play GIF?
No. VLC media player can only open a GIF file as a static image.
Conclusion
Whether you are looking for a GIF player for computer or mobile phone, you can find a right one from the 5 recommended GIF playing tools above. Leave us a message if you still have any questions about the GIF player or GIF playing.