Top 4 1080p HD Video Players - Best Way to Play 1080p HD Videos
1080p, also known as Full HD or FHD (full high definition), is a very common display resolution of 1920 x 1080 pixels. Many of today's videos and movies come in 1080p HD resolution, since high-quality videos could give viewers a truly amazing experience. If you're looking for a feature-rich 1080p HD video player for Windows, Mac, iOS, and Android, you've come to the right place.
Aside from smooth playback, we'd like list their distinctive features to help you make choices.
Part 1. Best 1080p HD Video Players for PC & Mac
Here are 3 best 1080p HD video players that provide a smooth playback for 1080p HD videos.
FVC Free Video Player
If you're looking for a freeware and online video player, FVC Free Video Player is certainly one worth to use. It is an excellent Full HD 1080p video player online for any operating system as it plays almost all video and audio file formats in any browser without downloading software or additional codec packs on your computer.
You can play a variety of input media files with FVC Free Video Player, including MP4, AVI, MOV, WebM, MKV, VOB, MP3, WMA, etc. More importantly, this online video player comes with hardware acceleration for 4K videos.
Aside from smooth playback, this tool includes some great options to customize your media file, such as adding effects, adjusting video playback time, etc. The tool is undoubtedly an incredible choice to enjoy a splendid visual experience.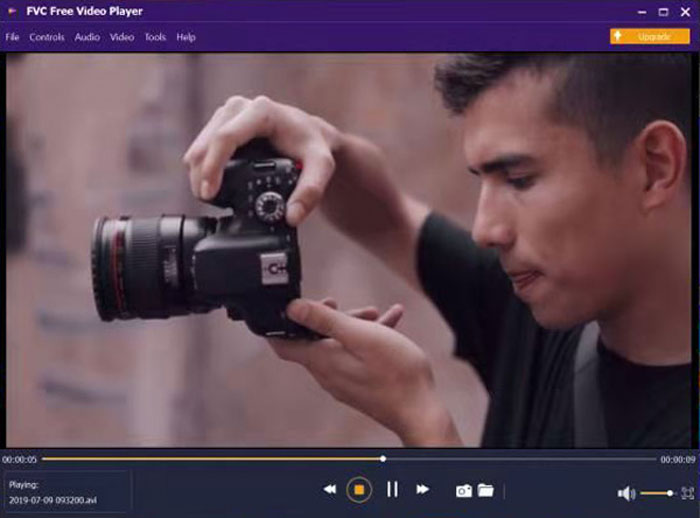 Key features:
1. It supports 4K, 1080p HD video content, as well as audio files.
2. All popular media file formats such as MOV, MP4, FLAC, AAC, etc. can be easily played.
3. Easily take screenshots with this tool.
4. Extremely simple but powerful tool.
5. No additional codecs need to download
VLC Media Player
VLC is one of the most commonly-used media player that supports 1080p videos, as well as 4K and UHD video content. This open-source video player can play almost all popular video and audio files like VOB, MOV, MP4, AVI, MPEG, MP3, et. Besides, VLC can play back from DVDs and Blu-ray discs with high quality.
This tool is updated time to time with new features, thus users can enjoy latest content easily. You can download and use it on Windows, Mac, Linux, Android, and iOS.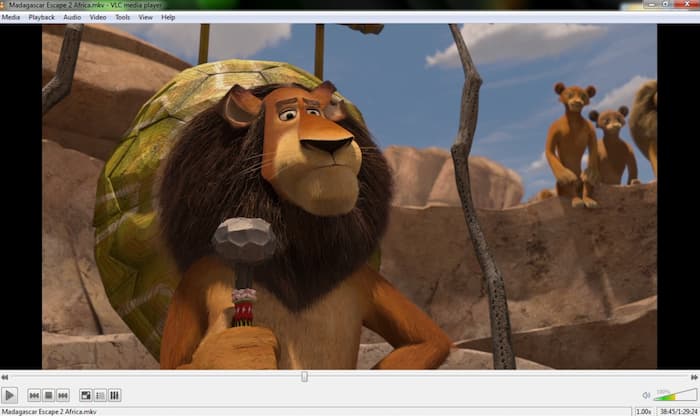 Key features:
1. All in one multimedia player to play 4K and 1080p HD movies.
2. It can play all popular file formats without additional codecs.
3. Wide array of options to satisfied verified needs.
4. Supports all advanced streaming protocols.
5. No ads and spyware issues.
DivX Player
DivX is a light-weight media player supporting all common video and audio files like MP4, MKV, AVI, OGG, and other commonly-used file formats. It supports 1080p HD, HEVC, and 4K video qualities along with an amazing viewing experience.
What's more, this 1080p video player provides the best solution for those who wants enjoy home entertainment to play streaming video clips, TV shows, and movies. You can simply download DivX Software for free on your Windows or Mac computer.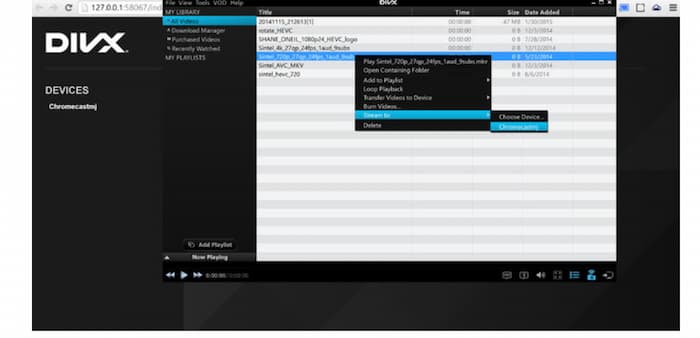 Key features:
1. It allows smooth 1080p HD video playback coming with highly customizable tools.
2. All types of video and audio files are supported without the need for additional codecs.
3. No advertisements.
4. You can download this video player on your Mac or Windows at no cost.
Part 2. Best 1080p HD Video Player Apps for iOS and Android
There are a number of 1080p Full HD video player apps for iOS and Android devices. This part contains information of the best 1080p HD video players available in the market for iOS and Android.
KM Player
KMP or KMPlayer is quite famous as a 1080p HD video player software coming with great video technology, and the use can also gain access to 4K Ultra HD videos with ease. What makes it popular is its built-in external and internal codecs. You can easily play any file formats including MPEG, FLV, AVI, MP4, etc. on your computer.
On top of that, the user can take advantage of its customizable toolset and modify the interface based on personal needs. It also has an intuitive interface that benefits users.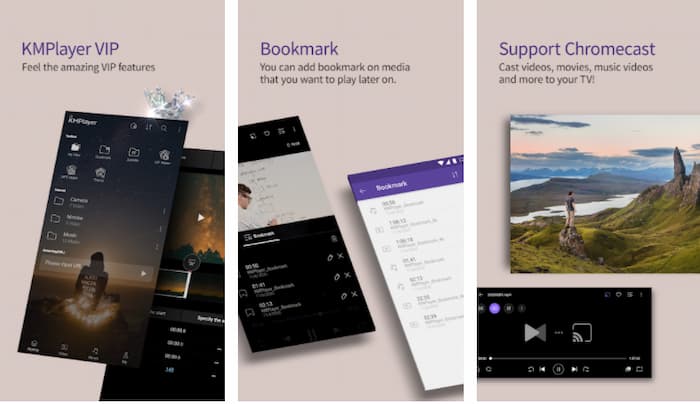 Key features:
1. This video player can play 1080p videos and high quality music on both Windows and Mac.
2. Supports diverse formats like AVI, MPEG1, MPEG2, WMV, AAC, etc.
3. Safe to use and free from spyware.
4. Customizable interface.
5. Available for both iOS and Android devices.
Part 3. FAQs of 1080p HD Video Player
Does HD mean 1080p?
HDTV standards define "HD" as 720i, 720p, 1080i, or 1080p video (1080i and 1080p are also sometimes called "Full HD"). That is to say, 1080p is one of the HD resolutions.
Why is 1080p called full HD?
1080p is usually known as FHD of Full HD resolution which has a resolution of 1920 by 1080 pixels with a progressive scan. This resolution delivers a full 2.07 million pixels picture with a display aspect ratio of 16:9.
What's the difference between 1080p and 4K?
The 4K resolution standard displays 4 times the number of pixels on a 1080p screen but the human eye is not capable of telling the difference in quality between 1080p and 4K, especially from a distance. Want to know more 4K UHD players, just click here.
Conclusion
Now you know how to play HD 1080p videos on your computer using any of the above-mentioned 1080p HD video player. With the help of them, you can watch any of your 1080p videos at home.