Learn What Are the Different AVI Players You Can Use to Play .AVI Files
All of us love to watch movies, k-dramas, seasons, and more. So, instead of streaming the video to the website, we tend to download the file to avoid loading on screen. Moreover, having AVI files is hard to play on your media player because this format needs to be compressed. After you compress the file, you will need to download the encoder you use which is a bit of a hassle. So, to fix this problem we presented to you this different AVI Media Player you can use to play .avi files. Choose which tool the aid below to fix the problem. So, let's continue exploring the available solutions on the web or program.

Part 1. Best Online AVI File Player
FVC Free Video Player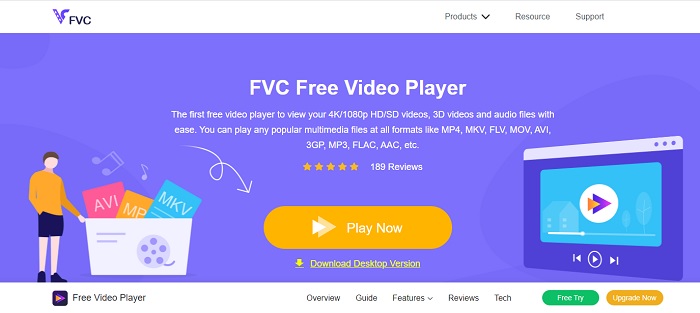 If downloading the AVI file player is not your forte then you must consider using the FVC Free Video Player. This tool is ad free, so if you access the tool on your search engine expect to see no ads. Because the tool is free and easy to access. Most of the users use this to play AVI files on their computer. But the tool doesn't support most of the formats and codecs. Still, it is the best tool in town. So, if you want to access this free tool brought to you by FVC, then follow the steps below to know how to play .avi files online.
Step 1. To go on the main website of the AVI player online you must click this link.
Step 2. Click Play Now to start and launch the media player online.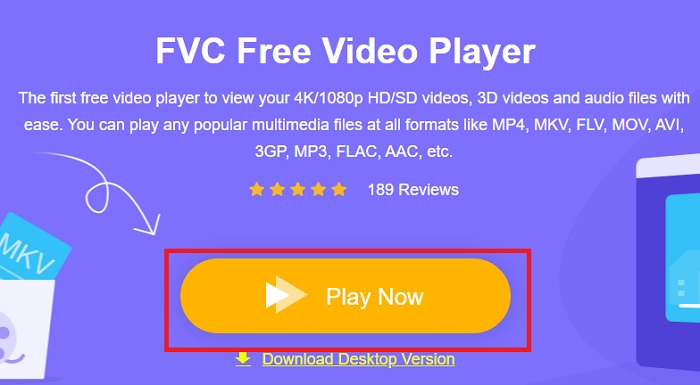 Step 3. Press the Open File and locate the AVI file you want to be played. Then click open to start watching the file.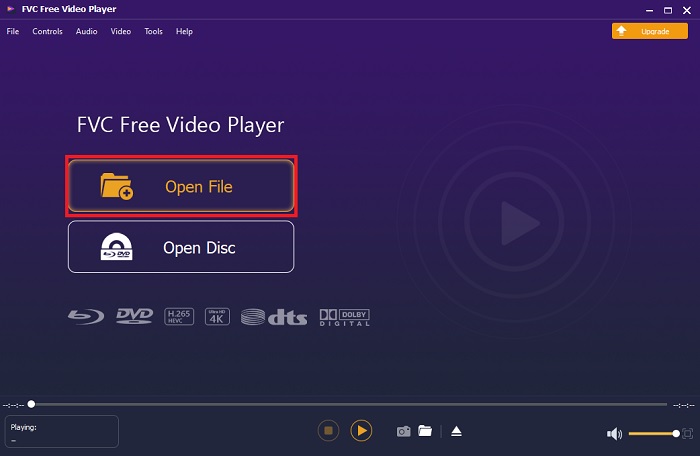 Step 4. While the AVI file plays on your screen you can also take screenshots if you want as well. Click the folder to look at the screen capture you just did.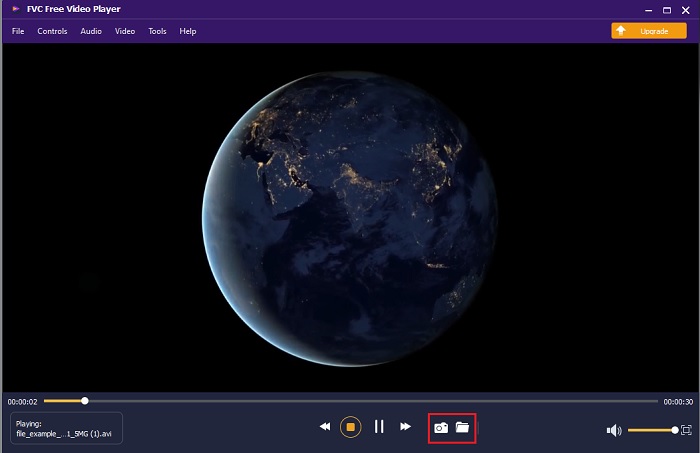 Step 5. To play another AVI file or any other video file just repeat the steps presented in here and just enjoy it.
Part 2. 4 of the Best Offline AVI File Players
1. FVC Blu-ray Player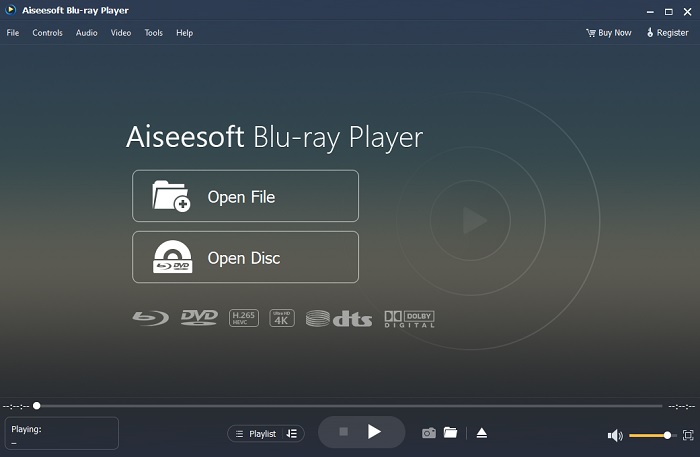 If you want to have a cinematic vibe while watching your video then you must use Blu-ray Player. Unlike any AVI player this tool became popular to a lot of users in the entire world. Also, this tool has a similar feature like the other media player. But what are the main differences from the other? First of all, this tool has a lot of formats to support and play with. Second, the media player can be played even if the download is not completed. Last, the CDs, DVDs, or Blu-ray you insert on the optical disc drive can be played here also. So, achieve something like watching a movie on your computer without paying a lot by downloading this tool.
Pros
It supports more formats than the other media players that are listed in here.
Watch or listen to the few details about the file even if the data is lost or cracked up. Also, if you play video in here you will feel like you are in a cinema.
Can adjust the video effect of hue, saturation, brightness, contrast, and gamma rays to.
Cons
This tool is paid but it is not expensive.
Downloadable media player to your drive.
2. FileHorse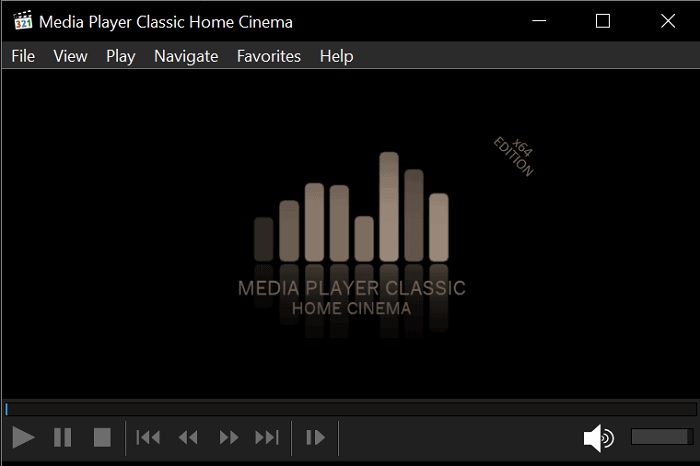 File Horse is a compilation of different tools on its website. Although this AVI player for Mac and Windows can be accessed easily. Still the website of the tool has a lot of ads on it. So, be careful not to click them to avoid opening a new tab of the unnecessary website. Also, the pesky ads in here can make your entire system a bit lag.
Pros
It contains different solutions for the problems.
It is like the search engine for tools.
Download the tools here for free.
Cons
Pesky ads are all-around the website.
Download pattern for the tool is a bit stiff. Although it has a download button you need to choose a version of the tool you want to download.
3. VLC Media Player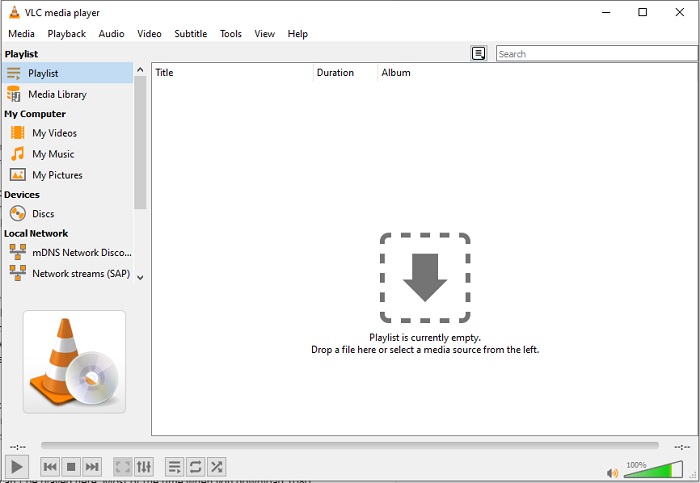 If you're looking for the most renowned AVI video player then VLC Media Player is the name of it. Most of us already use VLC to play and watch videos on our devices. Although this is the most used media player in this list. Still, the tool encounters a lot of bugs and unplayed format because of the code malfunction. Another thing, we test to play AVI files here. The video played well in the beginning but when we take more time and time there are some problems we encounter already.
Pros
Most used tool to watch and play videos.
Support most of the formats and codecs to play on this software.
You can also do conversion here with limited support file format.
Cons
Some video playbacks can't be played here. Most of the time when you download 1080 px of videos over the internet and play it here. The quality of the videos will be reduced to 720 px.
Most of the known formats played here encounter malfunctions like AVI and MOV.
4. Windows Media Player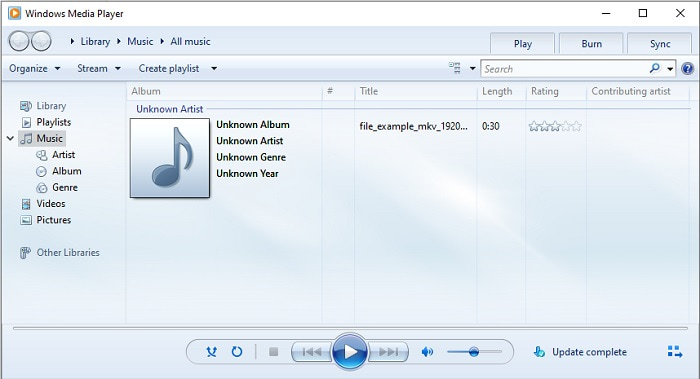 The default AVI player for Windows 10 is the Windows Media Player. Most of the Microsoft developed formats are great if you play it here, like AVi. But this tool has a problem playing other formats that have been created by others like MOV. Also, if you play a format that has an encoded codec then expect to download another software to just play that video. Because it supports less codecs with less formats as well.
Pros
No download needed because it is already installed on your desktop.
It is much easier to use than VLC.
The complexity of the tool is not that hard compared to the VLC.
Cons
It is only available on Windows. So, if you are a Mac user then you can't use the main tool.
Lacks of codec and format support coming from the tool.
Part 3. FAQs about AVI Player
How to play .avi files on Android?
First download AVI player on Android. When you search for a media player app on Play Store, there will be a lot of options you can choose to play the .avi file on your Android devices.
Is AVI format the most ideal format?
AVI is one of the best formats you can use to store raw yet high quality media files on it. But the format is uncompressed so it is ideal to convert AVI to a new format with codec. So, to know more about the AVI converter click this link to go to a new article that focuses on talking about the best converters.
Why my AVI videos can't be played on my Android phones?
There are some most common misconceptions about why AVI files can't be played on your phone. So, to determine what is the problem on your Android phone you must know the reason and learn how to fix it. So, let's go and know why videos aren't playing on your Android phones.
Conclusion
To conclude, in this article we talk about a lot of solutions to fix the AVI problems. But there is one tool that provides the best visual output as a media player. The FVC Blu-ray player provides more cinema or iMax vibes than the other media player. So, why do you want to settle on a class-A tool if you can have an S-class produced by the FVC Blu-ray Player.