M3U8 Player - Play Your M3U8 Files on Windows and Mac Easily
Have you ever heard about M3U8? Do you know how to play an M3U8 video on the computer? Considering that many of you have doubts about this file format, this article will help you better understand it. Moreover, there will also be the top 4 M3U8 players for Windows and Mac. just check and pick the one you like!

Part 1: What is M3U8?
A file with an M3U8 file extension is a kind of UTF-8 encoded audio playlist file. As a pure text file, it can be used by audio players and video players to tell the location of your media files.
The M3U8 file can give you a reference to specific media files or entire folders of media files by using the absolute paths, relative paths, and URLs. And there may be other text information in an M3U8 file that describes the contents.
Part 2: Top 2 M3U8 Players Online
Top 1: Free Video Player
If you want to play your M3U8 file with the best effect, Free Video Player should always be your first choice. It is indeed the most frequently used M3U8 player online. It supports all playlist formats, videos, audio, and subtitles. Moreover, you can also play online streaming with this program if you want. The clean and intuitive user interface will provide you wonderful experience, especially if you are a novice to the .M3U8 player.
1. Enable you to open your M3U8 file and play it smoothly.
2. Allow you to control the playback and change the audio track.
3. Upscale the playing effects by adjusting many parameters.
4. This free M3U8 player is compatible with both Windows and Mac.
How to Play an M3U8 Video online with Free Video Player
Step 1: To play your M3U8 video, you should click the Play Now button on the webpage of this free M3U8 player first.

Step 2: After a few seconds of activation, you will be at the main interface of playback. Just click the Open File button, and select the M3U8 video you want to play, and open it.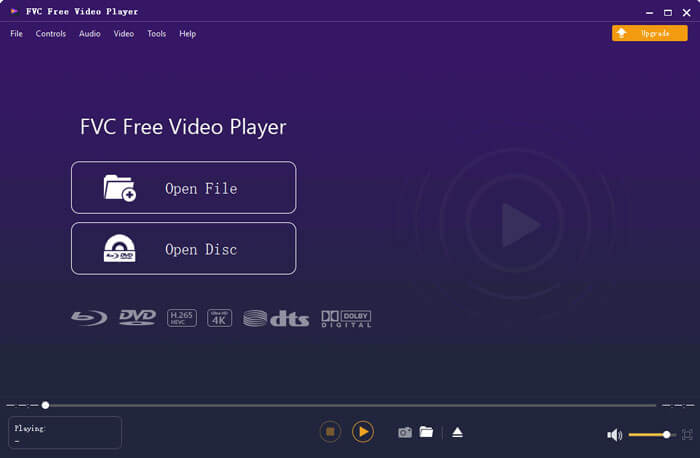 Step 3: Your M3U8 video file will play automatically. There is an Audio menu on the top, through which you can adjust the audio track to get better sound quality. If you want to skip certain clips, you can choose to fast forward by clicking the buttons on the bottom.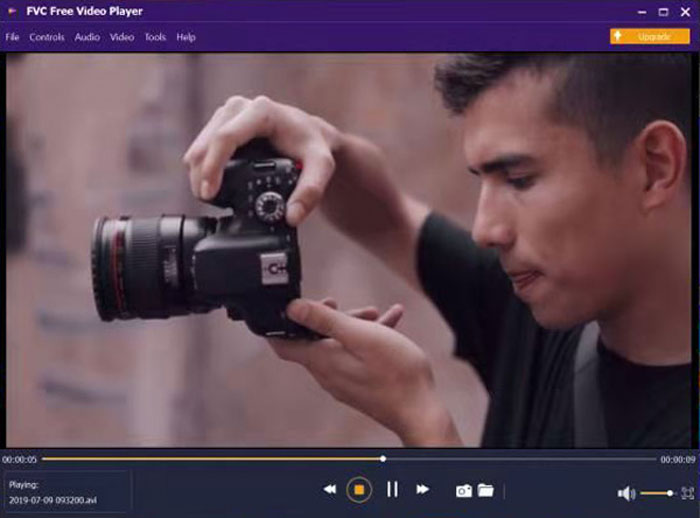 Top 2: HLSTester
There are also other convenient M3U8 players online. Taking the HLSTester as an example. It is a popular tool that enables you to play and test your stream online. You don't even need to download anything plug-ins during this process. And the most important thing is that it supports every stream type like M3U8, MP4, and more.
1. Allow you to play popular streams including M3U8 freely.
2. You don't need to register before using it.
3. Enable you to test your stream within a few clicks.
4. This M3U8 player for Chrome will offer you an intuitive UI.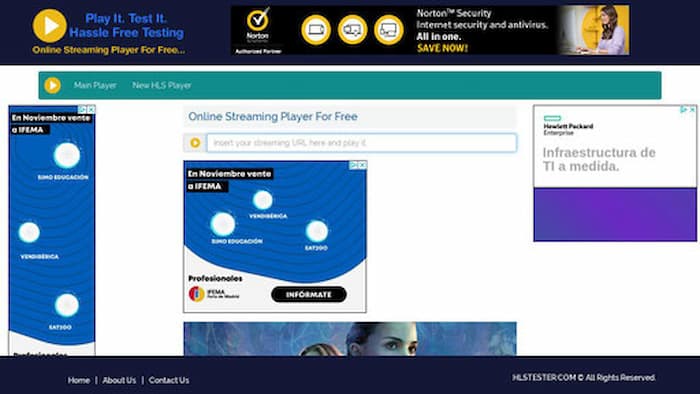 Part 3: Top 2 M3U8 Players for Windows and Mac
Top 1: iTunes
To play your M3U8 file, you can also use iTunes. With this M3U8 player for Mac OS, you don't need to put your M3U8 file and the video it refers to in the same folder. But there is a disadvantage that it can't play all M3U8 files.
1. Allow you to separate the M3U8 file and the inside videos.
2. Provide you a wide range of useful features.
3. This M3U8 play is compatible with both PC and Mac.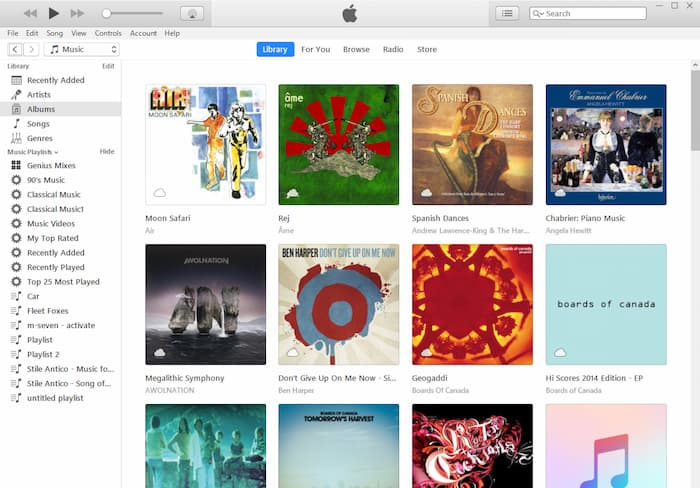 Top 2: 5KPlayer
As is known to all, 5KPlayer is a free M3U8 player for Windows and Mac. It will offer you two different ways to play your M3U8 playlists so that you can choose the desired one according to your preference. Moreover, you can also enjoy high-definition videos of up to 4K with smooth playback. It is a nice choice for beginners.
1. Allow you to directly open M3U8 live streaming playlist links.
2. Play various files without quality loss.
3. Provide you two ways to open your M3U8 file.
4. This is an easy-to-use M3U8 player for beginners.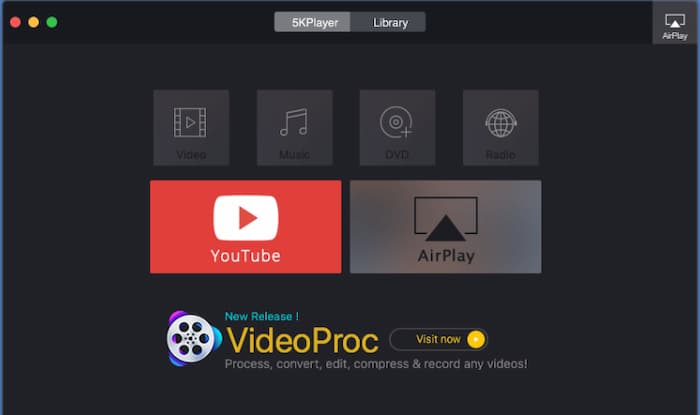 Part 4: FAQs of Best 4 M3U8 Players for Windows and Mac
1. How to convert M3U8 to MP4?
You can use the VLC Media Player to convert the M3U8 to MP4. First of all, you should install and run this app on your device. Then you should click the Media menu and find the Convert/Save option to add the target M3U8 file into this program. Later, you can set the output format as MP4, and click the Convert button. Then you will get a converted M3U8 file.
2. What is HLS mean?
The HLS the abbreviation of HTTP Live Streaming. As a media streaming protocol, it aims to deliver videos and audio to viewers on the internet.
3. Is M3U the same as M3U8?
No. Even though M3U is quite similar to M3U8 because both of them use the UTF-8 encoding tech, there are also differences between them. For example, the M3U8 file is based on HTTP Live Streaming format.
Conclusion
This article shares the 4 best M3U8 players for Windows and Mac. To enjoy a smooth playback experience with your M3U8 video files, you can take them all into consideration. But if you are looking for the most professional M3U8 player, then you must give the Free Video Player a try! Once you have used this tool, you are welcomed to share your experience by leaving your comment and suggestions on its website.