Apprehend Details about Using QuickTime to Play Slow Motion Videos
Some media players supported only limited video formats to play. Other open-source media players use the QuickTime framework to provide functionality not found in the QuickTime Player's default implementation. WAV and AIFF are just a few of the audio formats that iTunes can export. These are the few instances that an issue some media players encounter, and it is a significant problem for some users who want to make their video play in slow motion in QuickTime. Read this article to know more about the good side of using QuickTime in terms of doing slow-motion videos.
Part 1. How to Play Slow Motion Using QuickTime?
Developed by Apple Inc., QuickTime is an extensible multimedia framework capable of handling a wide range of digital media formats, including video, audio, panoramic images, and interactive elements such as text and graphics. It is also available on Windows and Mac. In addition, this media player consists of tools that can fix some faulty systems and customize settings like the playback speed of the video. There are different ways to control the playback speed of your video on the QuickTime media player, and some contain different steps of the procedure to access. Some just need shortcut keys to execute the adjustments you desire. Here is the easiest and best way to make slow-motion.
Step 1. Open the QuickTime Player and play a video you want to adjust its playback speed.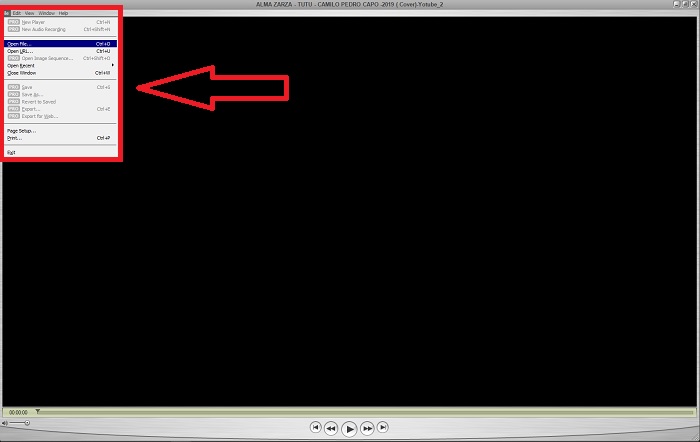 Step 2. When the video is playing, pause it first and select Windows from the top corner of the interface where you can see all the menu tabs and then proceed by pressing the Show A/V Controls or simply press CTRL + K on Windows or CMD + K on a Mac to bring up the A/V controls.
Step 3. After that, a new window or interface will appear. From that interface, you can now adjust the playback speed of your video by dragging the Slider. The A/V Controls should be closed once you are satisfied with the new playback speed and are certain that the video is already running in slow motion.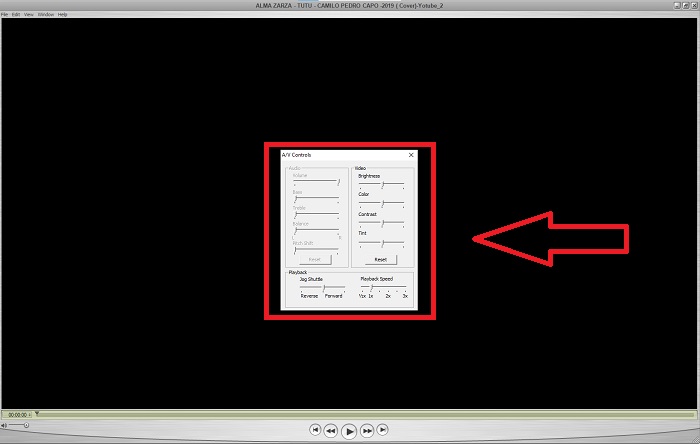 Part 2. Another Effective Way to Play Videos in Slow Motion
Method 1. Use Video Converter Ultimate
Most media players have limited supported formats to offer in converting videos; that's why we recommend using Video Converter Ultimate. This software can solve your problem with editing videos with the various tools it provides. It is also the best alternative for QuickTime media player to turn normal speed videos to slow motion. Using the Video Speed Controller, an easy-to-use tool indicated for adjusting the playback speed, you can produce a video with high quality despite customizing the video's rate. Now you know about the software, the steps below will help you learn about using the software.
Step 1. Download the Video Converter Ultimate by clicking Free Download. After you finish downloading, install it to your desktop and press Finish if it's done.
Step 2. After you installed the software on your desktop, proceed by launching it. Once you open the software, its interface will appear. Click the Toolbox tab and continue by clicking Video Speed Controller.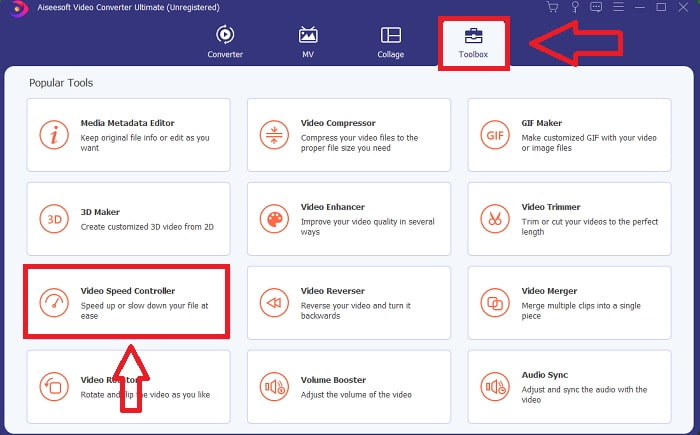 Step 3. To edit your video clip's playback speed, simply drag or click the + button to import files from your computer.
Step 4. Begin editing the playback speed of your video clip or create a slow-motion video from your normal speed video by choosing the types of speed you will apply.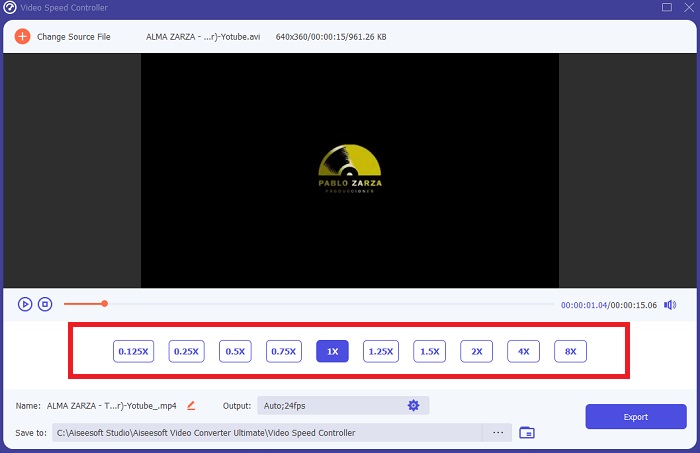 Step 5. After that, you can adjust the quality of your video output by changing its resolution, frame rate, format, etc. Finally, if everything is settled, click Export to transfer the converted file to your desktop.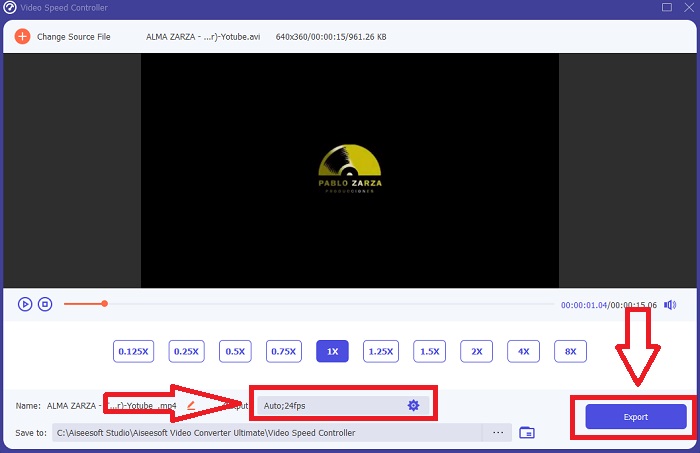 Method 2. Use Ezgif
Ezgif.com is a free, easy-to-use toolkit for creating and editing animated GIFs. Still, this online tool also supports editing and conversions for many other image formats, including animated WebP, PNG, MNG, and FLIF, and some basic video editing. Popular online tools include the GIF maker, video to GIF converter, and video speed. Video Speed is one of its best tools because it can easily adjust the playback speed of the video. Unlike the other online tools, in using Ezgif, you can customize the speed of your video until you get your desired speed. It also benefits the online tool other than some online tools available on the internet because it supports different formats. To know more about the details of the app, here are the steps-to-follow:
Step 1. Open your search browser and search for ezgif. Then, to start, choose the menu tab at the top corner of the interface and select Video Speed. After that, to import files, you can choose a video file from your computer or put a video link from other social media or websites that you want to adjust its speed. Proceed with clicking the Upload Video, to begin with the editing phase.
Step 2. You can now adjust the speed by putting the rate of the speed that will apply to your video. The larger you will input, the faster the video becomes. Then, you will be given a choice to mute or remove the video, keep the original sound and change its speed.
Step 3. To upload the video, click the Change video speed!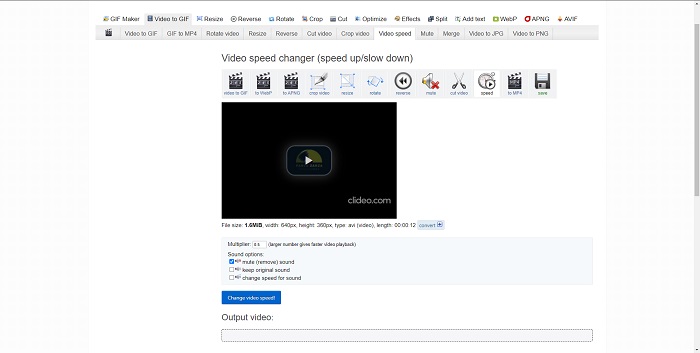 Part 3. FAQs about Slow Motion in QuickTime
What is QuickTime Media Player?
QuickTime is an extensible multimedia framework from Apple Inc. that can handle video, picture, sound, and panoramic images. MacOS comes with QuickTime preinstalled. Prior to iTunes 10.5, QuickTime was included in Apple's iTunes as a free download. However, QuickTime for Windows is no longer supported, and security holes will no longer be fixed as a result.
How do I slow down a QuickTime video on Mac?
QuickTime Player supports slow-motion video rendering. Press and hold the play/pause button for about 5 seconds to get to the menu for changing the sample rate. Thus, the video playback rate could be slowed without affecting the video quality.
How to turn off slow motion on QuickTime?
During playback, you can undo the slow-motion effect by dragging the out-point marker to the beginning of the video file. To move the in-point marker to the end of the file, select it and drag it there. This saves your modified player settings in an AAE video sidecar file for later use.
Conclusion
To sum it all up, QuickTime is one of the media players that is reliable in making normal speed videos slow-motion. It has many tools to offer as a Video Converter Ultimate has. Still, this software is more recommended because it can support big file size and video format more than the Quicktime media player. Also, in terms of tools that can make a slow-motion, they both have the same tool to make it possible but the Video Converter Ultimate can be used a lot easier and can produce a high-quality output of video.