Best Zoom Meeting Recorder You Can Use on Windows & Mac
With strict regulation on social distancing, people decide to use software to communicate and participate in an online video conference meeting such as Zoom. Most of us already use it to do business meetings, lectures, conferences, and more because we can't do a meeting face to face. Indeed, we can't remember all of the things while we are in the meeting, especially if we didn't take note of everything. Sometimes there are details that we tend to forget to write down. Instead of taking notes, why don't you try to use a recorder to record the meeting and stay focused on the forum, which is more convenient than taking notes? If you haven't any idea what zoom recorder you should use, this article will review the top screen recorders that can effortlessly capture every meeting on Zoom.

Part 1. 4 Best Zoom Meeting Recorders for Windows and Mac
1. Aisee Screen Recorder

First on our list is the best substitute for zoom video recorder you can have on your Windows and Mac. Aiseesoft Screen Recorder allows you to record any meeting on your Zoom without any limitation like the recorder on zoom has. With this recorder, you can ensure that the process of exporting recording could take less than a minute because it supports an ultra-fast exporting process. Other than that, you can also set the format of the file into your desired format; unlike Zoom, it supports only MP4. Also, it can record with a crystal clear visual and audio of the meeting.
In addition to its recording functions, you can also do some annotations draw on your screen if you need it. You can also set a timer of how long the meeting will be to stop the meeting at the exact time you want automatically; with hotkeys, you can easily take a quick snap while on a forum. Isn't it amazing to have all of these in a single recorder? Well, there are more that we didn't mention; if you want to find out the other functions and features it has, below is the list of amazing things you can have if you purchase it.

Aiseesoft Screen Recorder
4,988,518++ Downloads
It can effortlessly do a video, audio, and game recording with a few clicks.
You can record with a camera and microphone if you need it.
Export the recording in here in less than a minute.
High-quality video and crystal clear audio recording are must expect.
Accessible to download on Windows and Mac operating systems.
2. VLC Media Player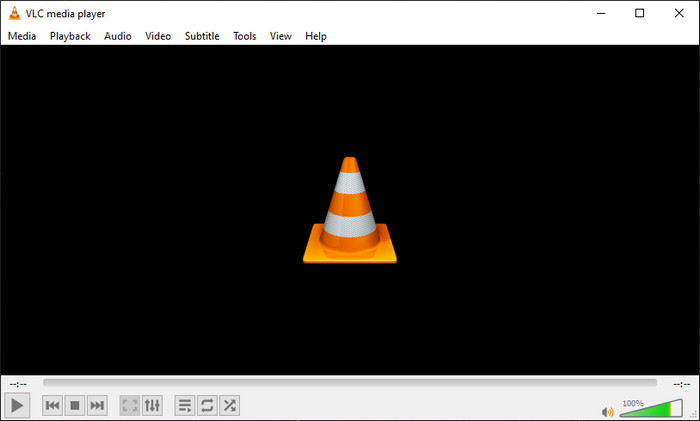 With a zoom video recorder like VLC Media Player, you can freely do a screen recording at no given time. This media player became known as one of the top-notch players you can have on your device, but with this tool, you can also use the other features it provides, such as recording. Although the software can do a screen recording, it is still not considered a pro screen recorder. Other functions such as annotating and targeting the recording aren't supported here.
Even though we mention two drawbacks while using it, there are still more that can make you think twice about using this as a recorder. Unlike other recorders, the tool supports a low FPS like 15 and 30, which is slightly lower than the other screen recorder that supports as high as 60 FPS or more. But if you have a media player or want to try it, you might like to check out their official website to download the official software.
3. ShareX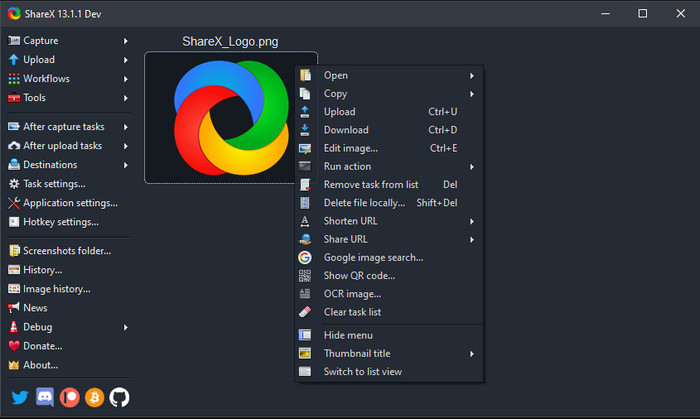 For Windows 11, 10, 8.1, and 7, you can use ShareX to do a zoom screen recording on your Windows device. This open-source screen recorder allows you to enjoy the software free without paying extra charges. With it, you can do a different type of recording starting from full-screen, select a region, scroll recording, etc. In addition to its recording, you can also share the software on different cloud services or other social media sites.
Despite being a free screen recorder, learning how to use it is more tricky than the other recorder. Because of its unorganized interface, you might encounter many problems while using it. So, if you want to do recording while you are in a meeting with the software, you'll need to spare an hour or more to learn how to use it. Nevertheless, the software is powerful and great for every Windows user, but sadly, it is not available on your system if you are a Mac user.
4. QuickTime Player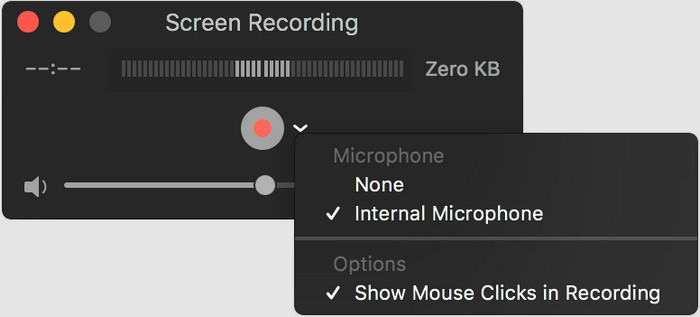 ShareX isn't available on Mac, then what should you use as a zoom audio recorder with the video on Mac operating system? If you don't want to download any software, you must use QuickTime Player. Far from the four tools we mention, including the Zoom, you won't need to download this software because it is already built-in, which means you can save a lot of storage on your desktop. Also, instead of waiting to download and install, you can use the tool right away.
There are some drawbacks if you use the built-in player as a screen recorder. One significant con is that it isn't as good as the other dedicated screen recorder you can download on your desktop. The built-in player can perform the most basic recording while using the built-in internal microphone if you need to add your voice. But for Mac users, this might help you resolve the screen recording problem you have.
Related:
Part 2. Tips on How to Use the Built-in Screen Recorder of Zoom
Zoom has become one popular web conferencing platform you can use to communicate with people, groups, or organizations virtually. With this platform, you won't need to have an account to join the forum, but if the forum's host restricts it, you will need an account to access it. Moreover, before you can do a recording you if you are a participant, you will need to get approval from the host of the meeting to do it. But if you are the host, you can do the recording for free if you are using its desktop version; for Android and iOS, you will need to pay a subscription fee. So, if you want to use the zoom call recording, you might read the following details below to know more about it.
Pros
It can record the meeting for free almost without limitation.
Available in near devices such as Windows, Mac, Linux, Android, and iOS.
It supports multiple features such as In-meeting chat, screen share, break-out room, and recording.
Cons
Interrupting the process of converting the screen recording could become corrupted or unplayable.
Exporting the recording could take almost an hour or longer, especially if the meeting is long.
The chance of a failed converting process is high, so you will need to export the file manually.
Step 1. After logging in to the Zoom portal, create the meeting.
Step 2. Then click Record to start the recording. On the top-left corner of the host, you will see an indicator that says recording, which means it is activated. On the participant's ends, they will see the same indicator at the same place.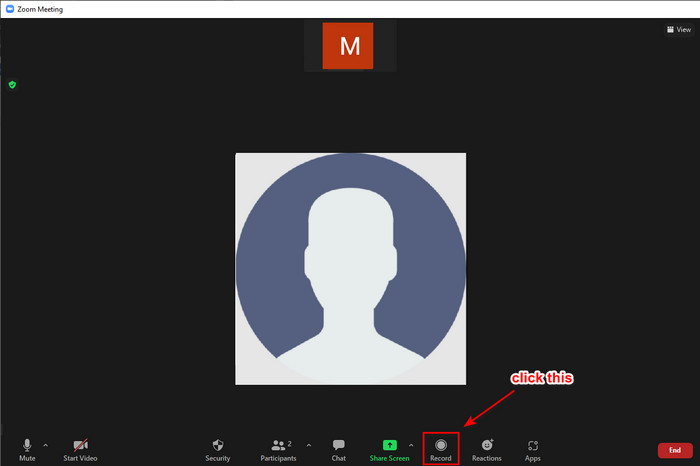 Step 3. If you've ended the meeting, the recording will stop automatically. Wait for the process of converting to finished, and it will go to the designated file folder; you can search it on the File Explorer or Finder.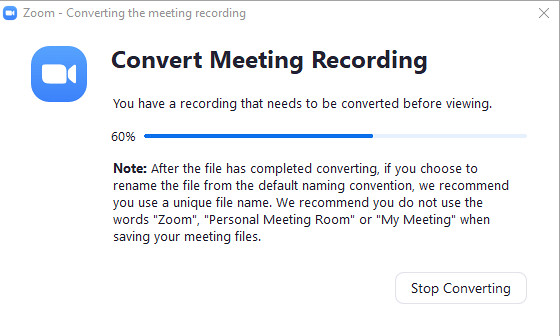 Although you can freely use the recording ability of the Zoom, it is still come up with certain limitations. To make it easier for us to understand what these are, we use a bullet to list all of its screen recorder's regulations.
◆ It can't record the active speaker, participant display, and share screen individually.
◆ It can't convert the speech on the recording into a text, known as Audio Transcribing.
◆ You can't record meetings while using the version available on Android and iOS.
◆ It needs to have the approval of the host to do a screen recording.
Part 3. FAQs about the Zoom Recorder
Does exporting Zoom recording have a watermark?
If you worry about the exported recording, if it has a watermark, we will say it doesn't have any. But you can set either add watermark on it if you want. By going to the Meeting Category, you have the chance to enable or disable the watermark on the recording before you export it on Zoom.
Why does it take so long to process my recording on Zoom?
Converting the recording into a file will take some time, especially if you use Zoom as a video recorder. So, after the recording, expect that you will need to wait for a long time to export the screen recording and be saved to your drive. But if you took a long recording, that might be why it takes time exporting the recording on Zoom.
Is there any limitation on the recording on Zoom?
So far, you can do a screen recording as long as you have enough space on your drive. If you haven't enough space on your drive or storage, the recording will automatically stop. You can either delete some files or transfer the media files to other cloud storage such as iCloud and Google Drive.
Conclusion
With your dedication to reading this article, you now have the ideas of the best zoom recorder you can use. Indeed, the screen recorders have different features and functions that could help you and use their benefits to make the recording better.
Although they are different, we can still see that the Aiseesoft Screen Recorder can record what's happening on your meeting, whether it is full-screen or on a selected region. But did you know there are functions and features we didn't mention here? If you want to know what these are, you must download them on your desktop and see them for yourself.