What Is Dxtory Screen Recorder and How to Use It to Capture Your Screen
When it comes to screen recording, Dxtory Screen Recorder is one of the best choices. It is one of the most popular screen recorder software nowadays. Although you may be used Dxtory before, do you know well about the screen recorder? Do you know how to use Dxtory to record the screen? The article will help you have a better understanding of the program. There are still many other excellent screen recorders you can choose as the alternatives of Dxtory Screen Recorder.

Part 1: A Comprehensive Review of Dxtory
Dxtory video recording software can capture OpenGL and DirectX video data from your surface memory with fast speed. Besides, Dxtory Screen Recorder supports zero quality loss so its output quality is very impressive. You can also use it to records audio from multiple sources. Moreover, it supports third-party video codecs and broadcast output. It enables you to maximize the write speed of storage by creating many folders. You can also set custom bit rates for each of them, and even access Dxtory's Profiles menu quickly to elaborate configurations.
1. With very fast-speed and works with a light load.
2. Obtain the highest quality with a lossless video source.
3. No necessity of using a special file system.
4. Support to record two or more audio sources at the same time.
5. Choose the favorite video codes, such as the VFW codec.
6. Recordings can be saved in many videos and audio formats.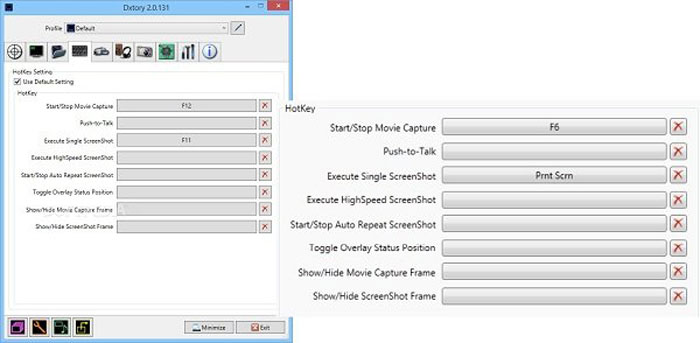 Pros
Tabbed interface accesses many settings include Global, Advanced, etc.
Its Profiles menu supports quick access to elaborate configurations.
Customize screenshots with margin, scaling, and clipping options.
Enables you to save video clips in multiple formats.
With high speed, auto-repeat, as well as specify JPEG quality.
Captured videos by Dxtory can be sourced to many video apps.
Cons
It will slow down the performance of your computer.
Many new functions are only available to the latest devices.
Its free version has many limitations.
Part 2: 3 Free Dxtory Alternatives to Capture Gameplay
Top 1: FVC Free Screen Recorder
FVC Free Screen Recorder is a multi-functional online screen-recording tool. You can use this alternative of Dxtory to capture onscreen activities without a watermark. It enables you to capture a full screen, a fixed region, or an active window. Moreover, you can adjust the output video format, video quality, and other specifications according to your preference.
As the Dxtory screen recorder alternative, you can add annotate to your recording in real-time, such as arrows, lines, text, highlights, etc., you can review all your recordings easily from the recording history list. It should be the best alternative of Dxtory to capture screen video online.
Pros
Record videos with high quality.
Capture a gameplay video file with a voice-over.
Make a picture-in-picture video with a webcam.
Support to record online conferences & courses.
No extra cost required for this alternative to Dxtory.
Cons
It must work with an Internet connection.
Update too frequently.
Step 1: Visit the online screen recorder as a Dxtory alternative. You can click the Start Recording button to download the launcher. Install the launcher and run the program on your computer. After that, click the Start Recording button to launch the screen recorder.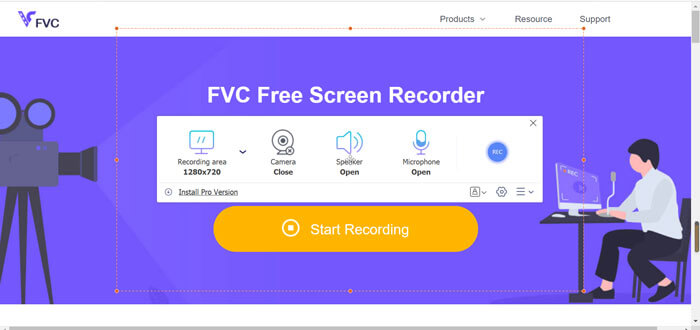 Step 2: Once you have activated the launcher. Select the preset recording area, or customize the region. It enables you to turn on the Audio Recorder option and the Webcam option to capture the voice over and narration with different channels.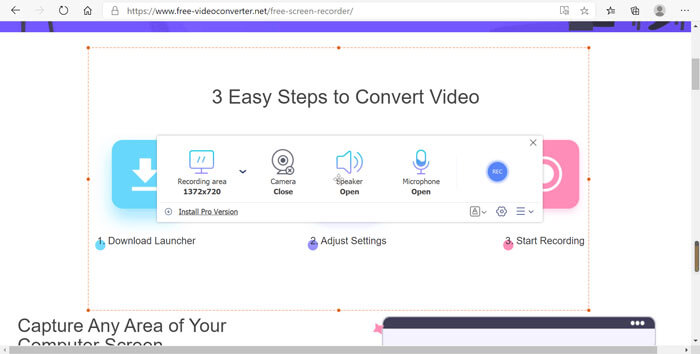 Step 3: Click the REC button to record the gameplay video on your computer. Once you have captured the desired file, you can click the Stop button and save the recording. Go to the online screen recorder library to manage the recorded videos.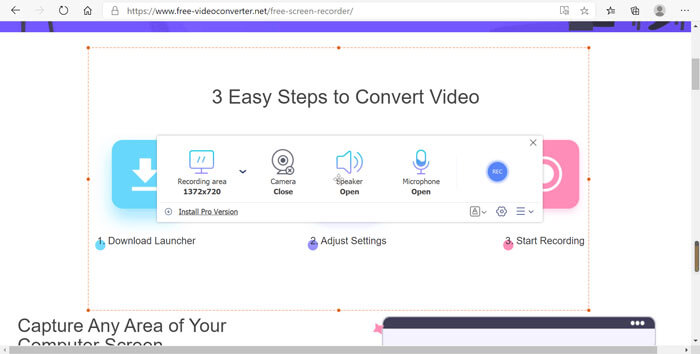 Top 2: Xbox Game Bar
Xbox Game Bar is an alternative to Dxtory that enables you to capture video of gameplay. It records video in the background while you game so that you can grab a clip of an epic moment. Moreover, you can also tweak the UI and widgets with different Game Bar modules.
Pros
Capture the screen easily with just one mouse button.
Set the maximum length of clips, background recording, etc.
With a user-friendly interface to capture gameplay video.
Cons
Only available to the latest devices.
It updates too frequently on Windows 10.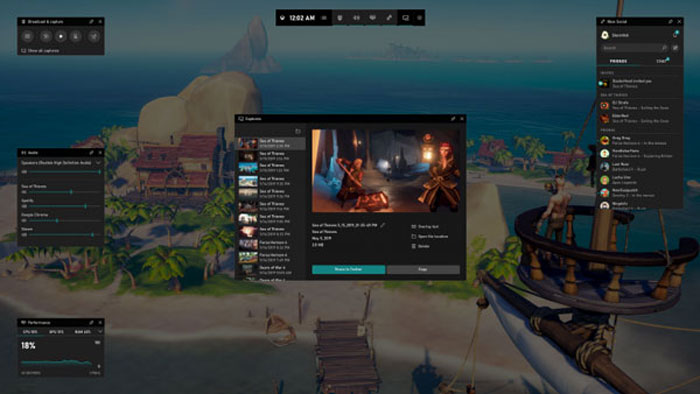 Top 3: Open Broadcaster Software
Open Broadcaster Software is a free and open-source alternative to the Dxtory screen recorder to capture your screen. It provides high-performance real-time video/audio capturing and mixing. You can set up an unlimited number of scenes you can switch between seamlessly via custom transitions.
Pros
With a user-friendly interface to record gameplay videos.
Live stream gameplay function to capture videos easily.
Support Logitech G13/G19/G15 and more other devices.
Cons
There are too many Ads for the free screen recorder.
It should be difficult to master for beginners.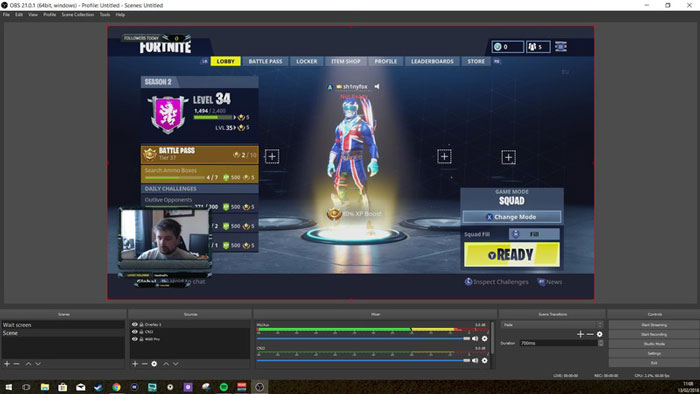 Part 3: FAQs about Dxtory Screen Recorder
Why Dxtory Not Show up in Game?
Dxtory won't lock the game correctly sometimes. You can try to restart the Dxtory screen recorder. If it does not work, you can restart your game when the program is running.
How is the Writing Speed of Dxtory?
Dxtory's first shortcoming is the writing speed to storage. If there are two or more storages, its writing-speed can be improved by using a certain function. It should take a long time to save a large video.
How to Unlock Your Dxtory on Applications?
You can go to edit profile in the Dxtory screen recorder, and then you should ignore the application that you do not want to lock on to.
Conclusion
It is a review of Dxtory Screen Recorder, you can learn more about the features of the program. Moreover, the article also lists the top 3 alternatives of Dxtory. FVC Free Screen Recorder is one of the best alternatives of Dxtory to capture screen video online. You can also give recording software like DU Screen Recorder a try.