How to Add Subtitles to Videos You Save into Your Desktop
Subtitles are the best way to translate dialogues of other countries into your native language to a text. This is created for those who don't understand the dialogues of the actor or actresses. Also, they improve the overall engagement of the audience to the film, series, and movies as well. But in some cases, the video you download has no subtitles or has a separate file for it. So, the best way to add subtitles to videos is presented in this article. So, keep on reading this write-up as we provide steps on how to insert your subtitles and what are the different tools you can use.

Part 1. 4 of the Best Tools You Can Use to Add Subtitles to Your Video
1. Video Converter Ultimate (Windows & Mac)
Did you know that you can add subtitles to Video Converter Ultimate? This phenomenal converter has a lot of different features that keep us amaze every time. The overall performance of this software is phenomenal in the line of converting files, editing, making, adding and more. But for now, we will now be going to explain how to add subtitles to a video on a perfect sequence of text. In addition, this tool supports all of the subtitle formats you can use to add it to your video. So, without any more delays, let's proceed on how to add the subtitles by following this step provided only for you below.
5 Easy Steps on How to Add Subtitles on your Video with the Video Converter Ultimate
Step 1. Download the software into your Windows or Mac drive. Next, install it and do the quick set-up then click finish.
Step 2. Launch the tool, and click the plus button at the middle of the interface. Then locate the video on the folder and click Open.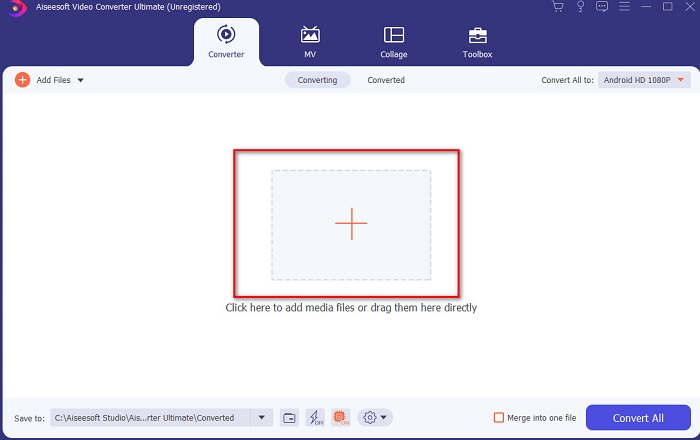 Step 3. On the interface, click the drop-down button for Subtitle and click Add Subtitle. Select the subtitle file on the file folder and click open.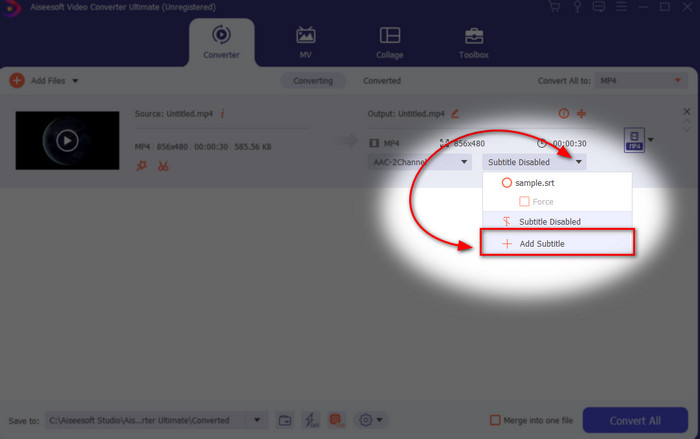 Step 4. After you add the subtitle you can now export it by clicking the Convert All.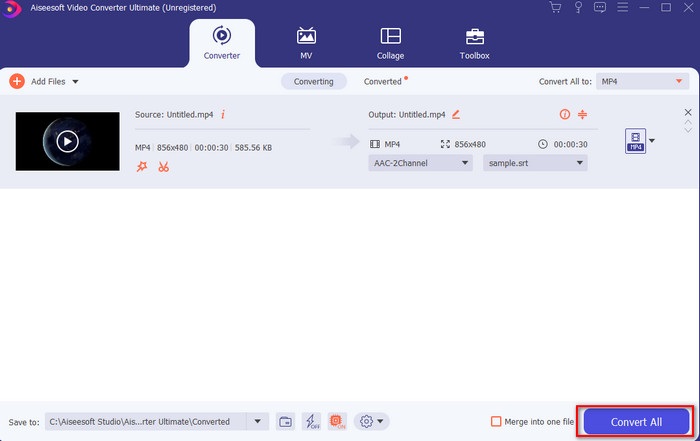 Step 5. The file explorer will pop up next to your screen with the video file that has a subtitle on it. Hit the file to watch and read the subtitle without delays.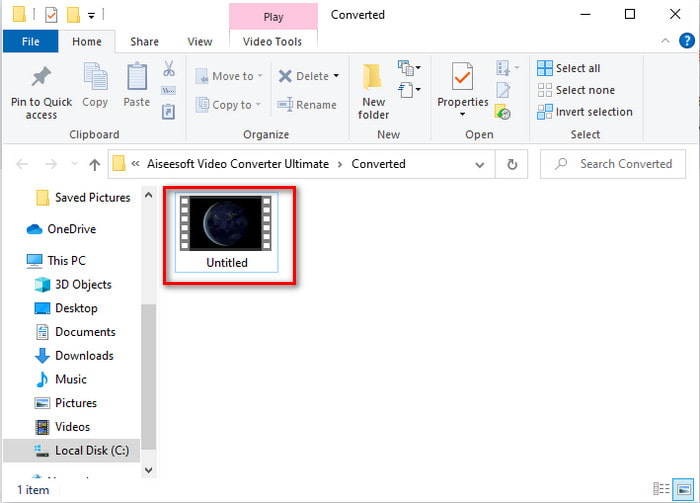 Related:
How to Cut and Merge Songs Online
2. iMovie (Mac & iPhone)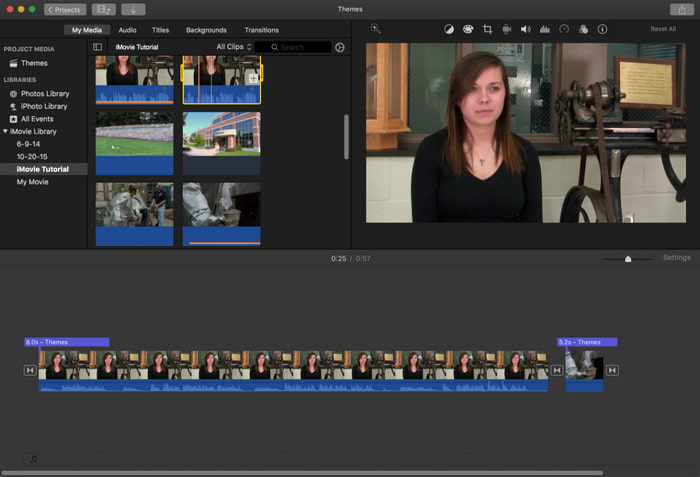 One of the best tools Apple can offer to their users, so adding subtitles to a video on iMovie is easy and free. This default tool is the best in editing and more on Mac, so adding subtitles here is easy as it is. But you can't use SRT subtitle format and add it to your video because this format is not supported by the iMovie. However, the overall performance of this Mac default editor is great to be used by anyone who is on a tight budget. Also, this tool offers a premium version that supports a lot of editing features you can use.
3. Adobe Premiere Pro (Windows & Mac)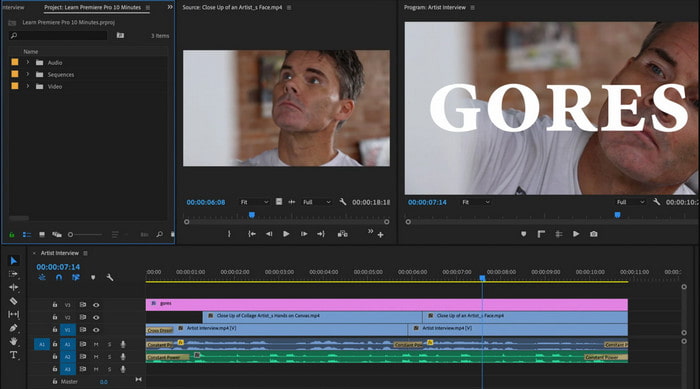 Adobe Premiere Pro offers the best editing features used by professionals in the editing industry. Also, this tool can add SRT subtitle format unlike on iMovie you can't. Moreover, this tool supports almost all of the subtitle formats you can use. Although the tool seems flawless, the price of it is enormous and if you just want to add subtitles to video on Adobe Premiere Pro this is an okay choice but not the best. Especially if you are on a tight budget and don't want to spend a lot. Also, if you are a beginner this is not the best choice because you will need a lot of time to study it first.
4. Clideo (Online)
Clideo supports editing features you can use for free if you have an internet connection. This tool can be used in all devices as long as you have a browser. Although the tool is flexible the subtitle format it supports is only .srt. So, if your subtitle is not in the format of SRT then you must manually do it here which is a bit of a hassle for you. Also, the process of adding the video here will depend on your internet. With that being said, if you have a slow internet then expect a lot of time waiting than adding subtitles to video online.
Part 2. FAQs about Adding Subtitles on Video
What are the different types of subtitle format?
On the web, there are a lot of different subtitle formats but the most commonly used format you already encounter is the SRT, WEBVTT and SBV subtitle format. Because these are the best and flexible formats you can use easily but there are SSA, TTML, DFXB, TXT and more. Although they work great still the first subtitle format mentioned is the best you can use.
What is the main difference of Captions and Subtitles?
Although they use the same format still there are main differences between captions and subtitles. Firstly, subtitles are included in the video to translate the spoken language of the actor or actress into the viewer's language. This is most commonly used to those who can hear the audio but can't understand what they are saying. While captions are made to describe what's happening and through text like sound effects. These are made for those who can watch videos but can't hear the audio clearly or deaf.
Dub vs. Sub; Which one is better?
Some other viewers prefer Dub than sub while others are vice versa. Although they are a powerful way to translate the medium better to the audiences. Dub and subs have a lot of differences, for example subtitles are translated versions of the audio and turn to text on the video. While dubs are used by the viewers who are having a hard time reading. So, instead of reading the context they use dubs to focus better on what they're watching. So, it always depends on you which you prefer to use, if you can manage to read while watching subs are best but if you want to have a laser focus on the video itself then use dub..
Conclusion
Finally, we now understand and learn how to add subtitle files to your video permanently. As we make your searching easier and present different solutions for you to use. Still, it is undeniable that the Video Converter Ultimate is the best choice on the list. Because it supports all of the subtitle formats for you to use. So, instead of a huge amount of money to the other tool that has the same function or even better than the other tool. Then why don't you acquire it first and try it for yourself? To know what we are talking about.