Best Automatic ID3 Tag Editor on Android: Review and Alternatives for 2022
An automatic ID3 tag editor on Android can help us manage and tidy our files on the folder or library. One of the known apps on Android that provides this ability is the Automatic Tag Editor. With an app like this, you can add the tags on the file; you must arrange them by metadata. The day of unorganized files has ended with the help of this app. But what makes the app better than the other? Is there another app I can use to clean up this mess? If you have the same question, then this article is for you. As we supplement you with the details, you'll need to know all in here by reading it. To learn more about the tag editor on the app and its other alternative, keep reading it.

Part 1. A Brief and Comprehensive Review about Automatic Tag Editor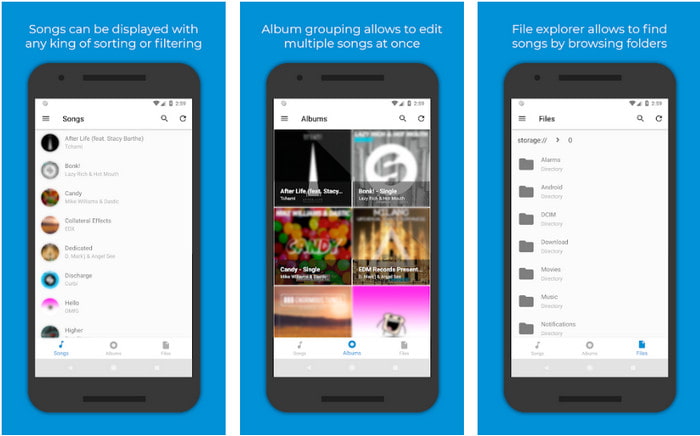 As we review the complete functionality and features of the app, you can see that there are things that this app can do as a metadata editor. Although many of its components are the same as the tag editor you can find on your phone and desktop, we still need to know the benefits we can get if we download it. Without further ado, let's highlight its key features to know why it became the best automatic tag editor app on Android.
3 Major Features of the Automatic Tag Editor
◆ Add Tags Automatically
With its support on license copy of the digital music, you can use this to add the metadata on each file automatically. The app will search the tags for you in different databases; if you bought the audio file copy and lost the tag, this is the app for you.
◆ Edit Song Simultaneously
This feature is one of the impressive things you will get on this tool once you use it. Not all tag editor add can edit the tag files simultaneously; they can often edit tag one per time. But for a faster way of editing many files at a single go, this is the feature you might like to have on your tag editor. Add a set of files here, then edit them continuously in less than a minute.
◆ Supports an Average Amount of Audio Formats
Unlike the tag editor that you can find on the desktop, this tool supports only an average audio format, which means there is a chance that the app doesn't support the audio file format you have. Although the format it supports is limited, we still list this as a strength of the tool because most apps and software support a single format. But with this, you can upload your MP3, OGG, FLAC, WMA, M4A, and WAV here and then edit the tags.
Pros & Cons
Now that we know the features of this automatic ID3 tag editor on Android. The following information we give us is the idea if it is the right thing to download and use on our phone by determining the pros and cons of the app.
Pros
It supports adding cover art with high-resolution with a few taps.
It has a free version where you can try the app before purchasing it.
It helps you find the proper tags that you lost on your audio file.
You can add information such as title, artist name, date, genre, etc.
Cons
The free version of the app does contain ads.
Users encounter problems with the permission that won't go through.
Some bugs and crashes have been happening lately.
Even though weaknesses or cons might drag the app down, we can still depend on this, for it is one of the best tag editors with this computer-like features that you can't find on the other apps on Android. If you want to know its best alternatives on Android and desktop, the following details list two of the most downloadable tag editor you can find.
Part 2. Best Automatic Tag Editor Alternative for Desktop and Phones
AutoTagger - automatic and batch music tag editor [Android]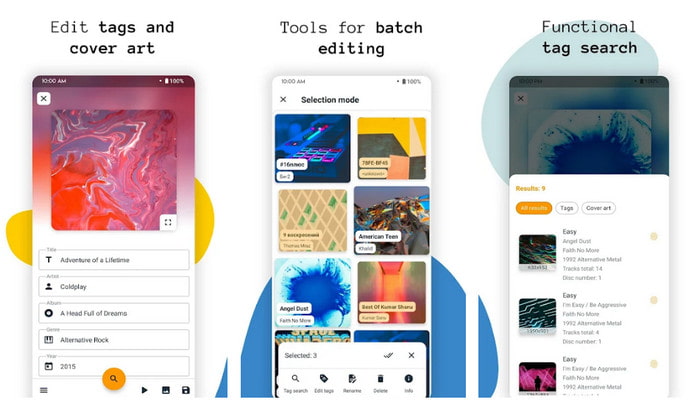 Like the automatic music tag editor app on Android, AutoTagger is a helpful tag editor you can download on your mobile device. With this app, you can automatically search and add tags with the music recognition then organize them on the library of your phones. Other than its metadata editing skills, you can also notice that the GUI of this editor has better and more presentable than the first one. Its GUI supports other skin than the original, for you can go to a dark theme if you want.
Some other users find this tool a better version of the Automatic Tag Editor, and many Android users already download the app on their phone to fix the tags they have. So, if you feel that the first tool isn't enough, you must try using this tool instead of as an alternative.
FVC Video Converter Ultimate [Windows and Mac]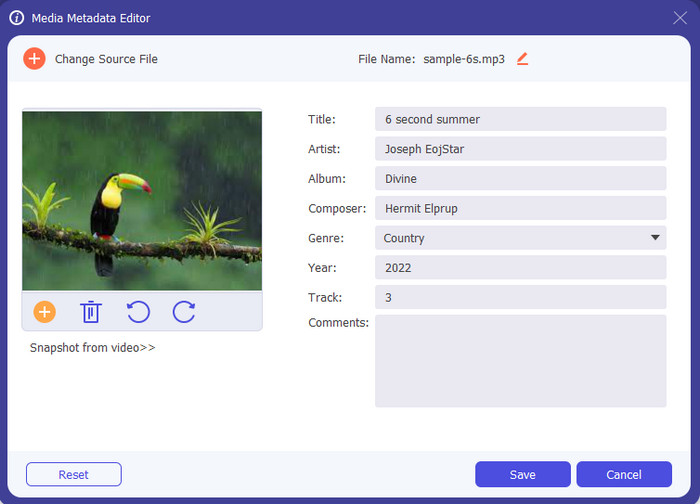 Suppose you want a professional automatic music tag editor on PC. Without any sign of a doubt, the FVC Video Converter Ultimate is a choice you might like to pick. Unlike the first tag editor on your phone, this tool supports a wide range of audio formats that can help you upload the file here. With its drag and drop feature, you can upload the audio file here without searching it in your folder. Amazing right? There are countless times this tool saves our day on every video problem, such as converting, video speed-up, creating MV, and more.
In addition to its multifunctional metadata editor, this tool has a built-in ultra-fast process and hardware acceleration that could help you upload and download the file in no time. With millions of downloads over the tool, we can see that the software is genuinely reliable regarding video and audio problems. Want to know more about the other functions and features you will get if you avail yourself of this? If so, the list below is some of the best features this tool has.
Feature:
◆ It supports MP3, WMA, WAV, and 1000+ more audio files.
◆ Upload your files in here and convert without losing quality.
◆ Best choice for every user who needs help with their video and audio problem.
◆ Essential editing features are available on Toolbox.
◆ Download the ultimate tool on your Windows 10/11 or Mac.
Part 3. FAQs about Automatic Tag Editor
Does Automatic Tag Editor have a desktop version?
So far, this metadata editor on Android isn't available on desktop. Still, you can use the FVC Video Converter Ultimate, it has a similarity with the app, and some functions are better. Read the information we added above to know more about the tool itself.
Does Automatic Tag Editor work on iOS?
Sadly, the app doesn't have an app available on iOS. But you can choose another metadata editor app as an alternative on your App Store, like Evertag. With this app, you can edit the file's metadata on your iOS device. However, the app's interface is far different because the developers of both apps are different.
What is metadata?
Metadata are sets of data that are inside of the file you have. You can click this link to know and discuss what metadata is.
Conclusion
Automatic Tag Editor is one of the best tag editors on your Android devices. With this automatic ID3 tag editor on Android, you can have the metadata you will need on your file. But if you feel that the tag editor isn't the tool for you, you can choose the alternative we add to this article. First is the AutoTager, which functions the same as the auto tagger but has a better GUI than the tag editor we reviewed. But if you want to have an ultimate tool to solve this problem, you must download the FVC Video Converter Ultimate. Choose which tool you think is the best, then test it out if it works for you.