How to Speed up TikTok Videos on Tiktok or Use the Other Alternative Software
One of the fastest growing video entertainment applications you can use on your mobile phone is TikTok. Although TikTok was released in 2016 it instantly became very popular within a few months of its release date. Also, some popular editing they do in here is the speed-up video to create a visual effect. So, if you are one of them and you want to know how to do it then you are in the right place. As we tackle different tools that will help you to learn how to speed up video on TikTok.

Part 1. How to Speed up a Video on TikTok
As said earlier, TikTok has become one of the famous short video clips platforms so editing a video here can be done easily. Take note that you can do the speed-up video while filming and not after the video has been finished. Also, if you try to speed a video on TikTok then you will need to estimate the total speed without knowing if that is the speed you want to achieve. However, if you don't want to download a third-party tool to speed up a video then TikTok will do the work. So now, follow the steps below to speed up a video on TikTok.
Steps on How to Film a Speed-up Video on Tiktok:
Step 1. First download TikTok on your mobile phone and launch it after the downloading process is done.
Step 2. Hit the + sign to start filming. Then click the add sound to insert background music and filter if you want. So now, to speed up the video click the Speed and choose the options under it. To start the recording click the round button and re-click it if you want to stop it.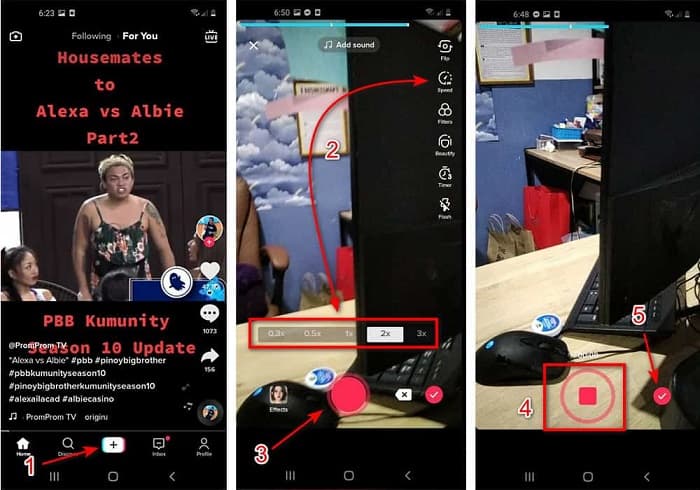 Step 3. To check the video, press the check button and click Next. Then click Post to upload it to TikTok.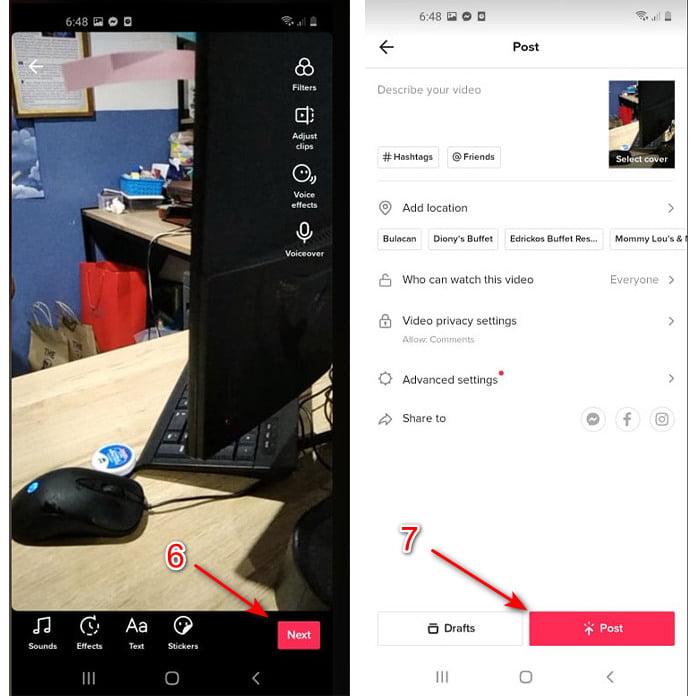 Part 2. How to Speed up Any TikTok Videos on Video Converter Ultimate
Unlike the built-in editing feature the TikTok provides to you, the Video Converter Ultimate lets you speed up manually but in an easier way. Also, while doing the speed-up there will be a preview to determine if the speed of the video matches your taste. Moreover, this phenomenal software already allows its users to experience an advanced pro level of editing features but in a simplified version of steps. Because of the advanced features this tool provides you will need to pay a few dollars. But no need to worry because it will not cause you a thousand or even a hundred. If you want to know what are the benefits or key features you will get if you have this tool then take a look at the list.
Best Key Features You will Find on the Video Converter Ultimate:
◆ This is a platform-independent software which means you can download it on your PC, Mac, or Linux.
◆ All of the advanced editing, converter, GIF maker, and more are available in this tool.
◆ Usability of the tool is very handy to anyone, even to pro or new to editing.
◆ It allows the users to express their creative side through various editing features available here.
◆ Although the tool is paid still it is less expensive and very affordable to anyone who would like to try it.
So now, if you want to know how to speed up Tiktok videos with this phenomenal alternative editor then read and follow the instructions below to achieve 100% success.
Steps on How to Speed Up Videos on Tiktok with the Video Converter Ultimate:
Step 1. To use the software, you must download it first on your PC or Mac. Then Install it, do the simple manual set-up and click finish to proceed.
Step 2. Press the Toolbox and select the Video Speed Controller under.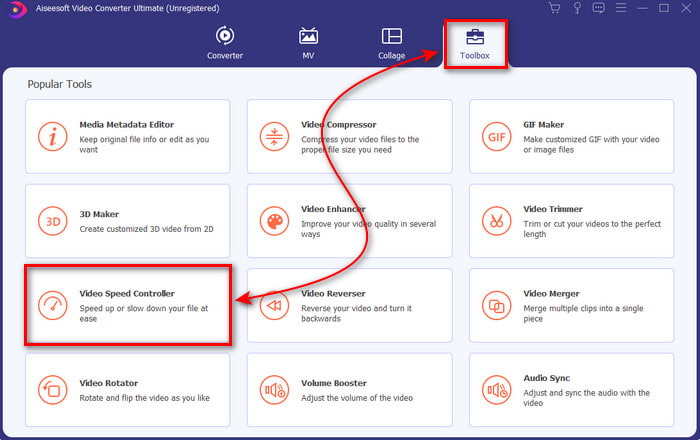 Step 3. To add the file you want to speed up click the + button. Then choose the file on the folder that will show next and click Open to proceed.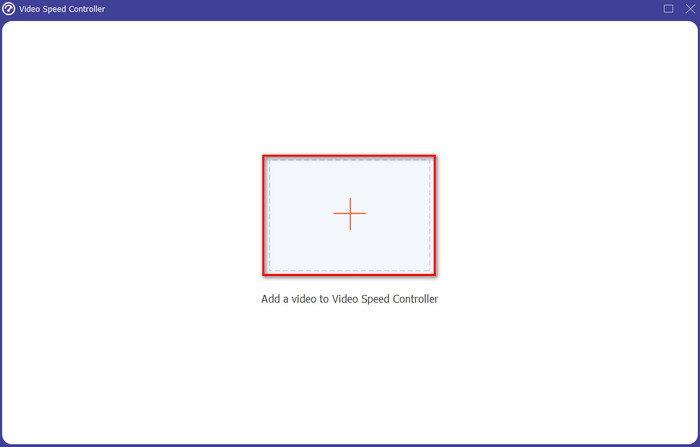 Step 4. So, to adjust the speed of the video choose the speed option below. And to download the file click Export to start the downloading process.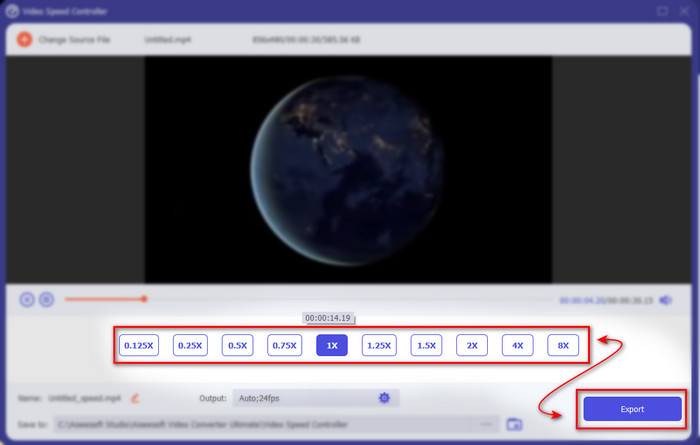 Step 5. No need to wait for a minute because the file will be ready after a few seconds. So, if a folder shows next on your screen, then it means that the file is already exported. Click the file to watch the video you speed-up.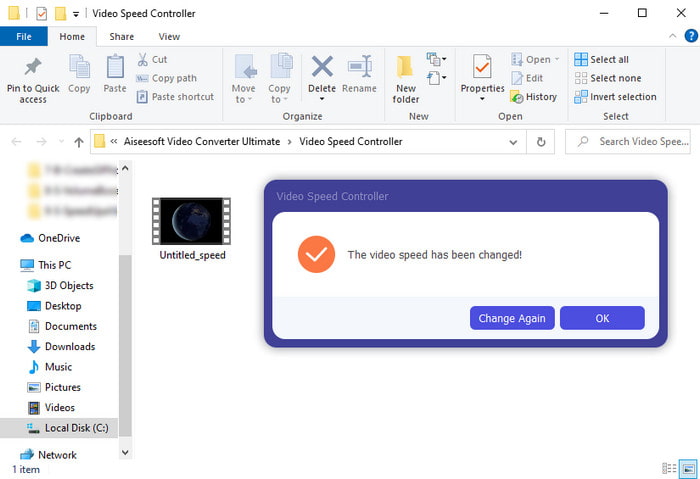 Related:
Part 3. FAQs about Speeding up a Video on Tiktok
How to speed up a TikTok video tha's not yours?
If you want to speed up a video that isn't yours then you must download the TikTok videos first. Click the + button and Upload then choose the video in the gallery. Select the speed option and click Next to upload it. Or use the Video Converter Ultimate to speed it up by following the steps provided above.
Can I record a 3 minutes video on Tiktok?
Absolutely Yes, you can if they are separately recorded however you can't record a straight 3-minutes video. Because the length of recording with this app support is 15 to 60 full seconds. So, if the video length you want to record is more than a minute then it is better to record it separately. However, if you are one of the users who have been selected by Tiktok to try the 3-minutes recording then you are lucky because this was only tested for a small group of people.
Can I add MP3 to my videos on Tiktok?
When TikTok was first released users were allowed to add music to their video but now they have removed this feature. Because of the copyright issue that has been filed to TikTok. So, to avoid the issue they remove it and add a sample music available or you can use another app to do it for you.
Does Tiktok have an age restriction?
According to the terms and conditions of TikTok, 13 years old or above must be the age of the user who will use this app. Also, Tiktok doesn't have age verification when you sign-up so expect some 16+ contents to pop-up on your feed.
Conclusion
And now that you know how to speed up a video on Tiktok this must be the time to enjoy it. Furthermore, choose the solution you see that will fit you the best. If you think the built-in speed up features the Tiktok provide is great then use it. But if you want to experience a much better speed up with previews then use the Video Converter Ultimate. Regardless of what options you would choose, you must expect a great output because of their function and overall performance.