Strengthen Your Knowledge Utilizing Different Practices on How to Slow Down MP4 Video
Montage is a film editing technique that brings together fragments of thematically related film to create a single, seamless shot. Montage allows directors, film editors, and visual and sound technicians to piece together sections of a film piece by piece, cutting and fitting each one together. Some montage uses Slow motion video clips to execute the process of making a montage. But to acquire this sort of cinematic scene, you need to learn how to slow down MP4 videos or other different formats like MOV, AVI, etc. Regarding this issue to resolve, this article provides various topics to discuss and learn more about creating a montage, in short, slowing down a video film.

Part 1. Why Do You Need to Slow Down a Video?
Have you ever wondered why some of the films you watch have some slow-motion – display of acts that always get highlighted, especially if there's some action and transition implemented in the movie – scene? And since you are a fan of action movies, you want to reenact your favorite action movie, but to achieve the action impact of the film, you need to slow down the playback speed of some scenes, but you don't know how to accomplish this task.
Part 2. Best Tools to Slow Down MP4 Videos
Much webtool and software can edit the videos, including slowing down an MP4 video, but these are the best web tools and software you need to use to achieve your preferred customized video. Some need to download and install it on your desktop, and some only require your email, and you can already edit at the mainstream of the web tool.
Method 1. Use Video Converter Ultimate
Video Converter Ultimate is a free-to-download software that can slow down a video permanently. One of the features this software offers can make a video speed up and slow down in accessible ways. Besides the feature of controlling video speed, this software has additional features like trim, reverse, merge, edit, and create a collage from a video to improve the video you desire. In addition, all the tools available in this software can be used easily by all users. Here are the steps you need to follow to accomplish the adjustment you desire.
Step 1: Please click on the Free Download button to start the download to your computer. After that, you can customize your system by installing and configuring the software.
Step 2: Once the software has been installed, run it by selecting the Toolbox option from the menu bar and then selecting Video Speed Controller from the list that appears.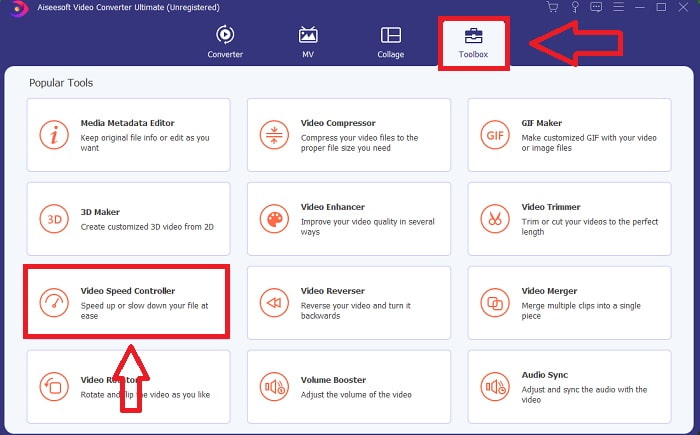 Step 3: Add any file by clicking the + button and modify the video clip.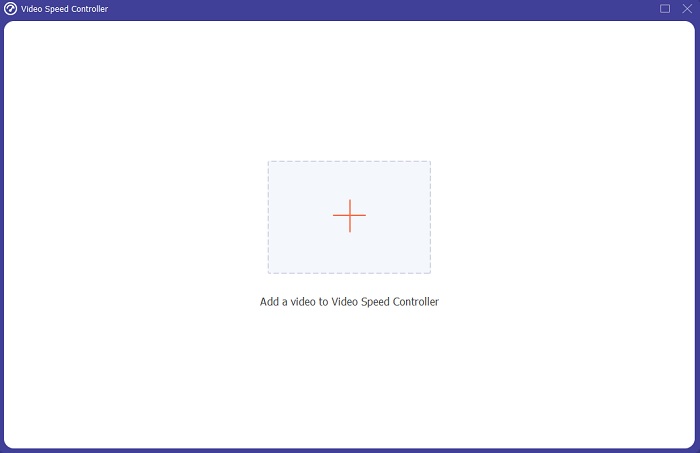 Step 4: Adjust the playback speed by adjusting the rate of the video.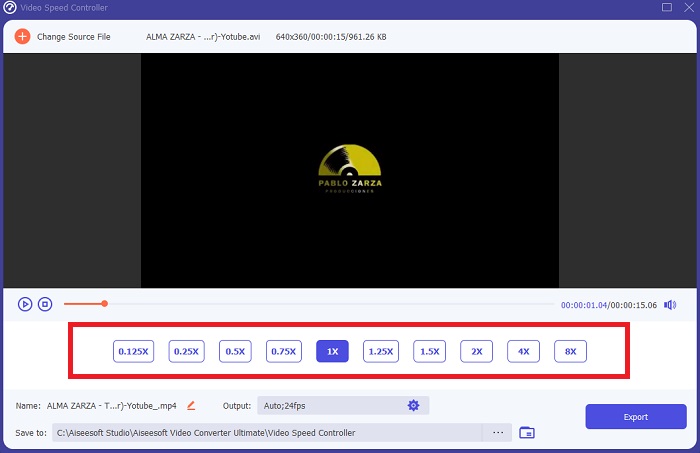 Step 5: After changing your video clip's playing speed, you may pick the export format, resolution, quality, etc. After that, click Export and choose a location to save your file.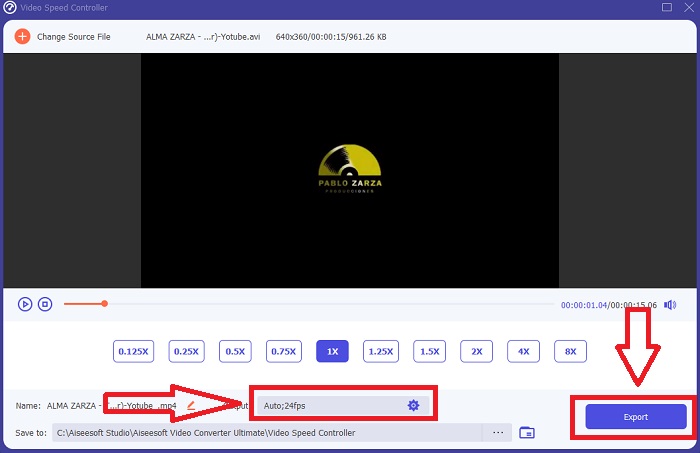 Method 2. Use InVideo
When it comes to creating and sharing videos for social media and websites, InVideo is a web-based video editing tool, ideal for businesses of all sizes. It also has an image and video content library from various online repositories such as Story blocks and Shutterstock that can be used for the application. To use InVideo, you must first enter your email address, different from the previous web tool discussed in this article. This web tool offers a vast selection of templates for customizing your video. With its impressive features, this web application can elevate your editing skills to those of a professional. One of its features can slow down MP4 video accessible way possible; here are the steps provided:
Step 1: Create an account on the web tool to gain access. The next step is to select the template you want to work with. Click the Upload button in the interface's left corner to begin the upload process.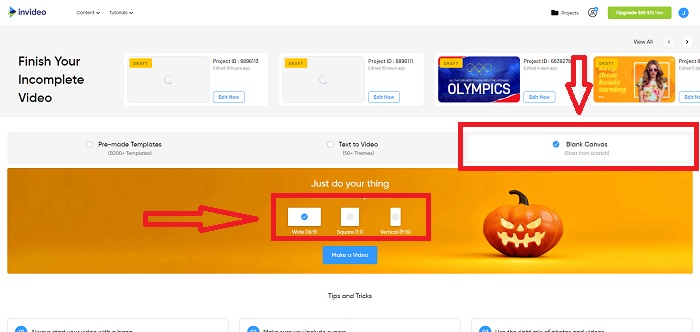 Step 2: To edit the playback speed of your video clip, click the Speed tab in the upper-right corner of the interface and drag it to the track. And drag the Slider to increase or decrease the playback speed of your video clip.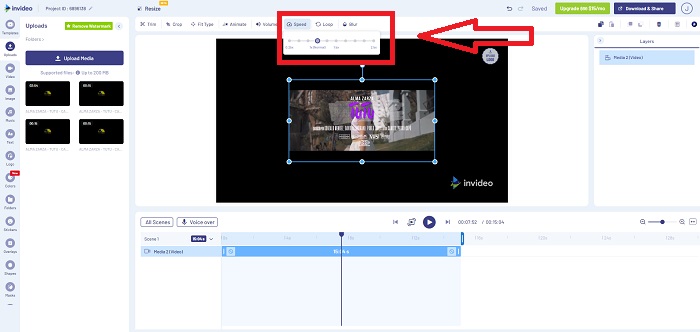 Step 3: When you're finished editing, click Download & Share and unlock Premium to get better results.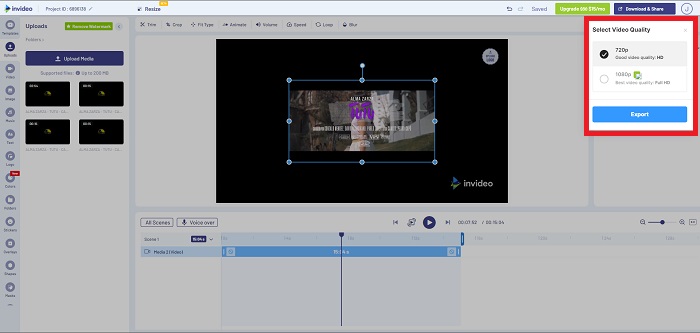 Method 3. VLC Media Player
Because it's free, VLC (Video Lan Client) is one of the most widely used media players on Windows and Mac. Playing different video clips like 360-degree videos or compressed file formats is possible even with the highest quality videos because it is flexible. The most widely used media player, on the other hand, can occasionally be a faulty product. In addition, this media player can slow down an MP4 file in easy ways. All the details about its feature are said below:
Step 1: First, you need to add your file in the Media tab and click Open File.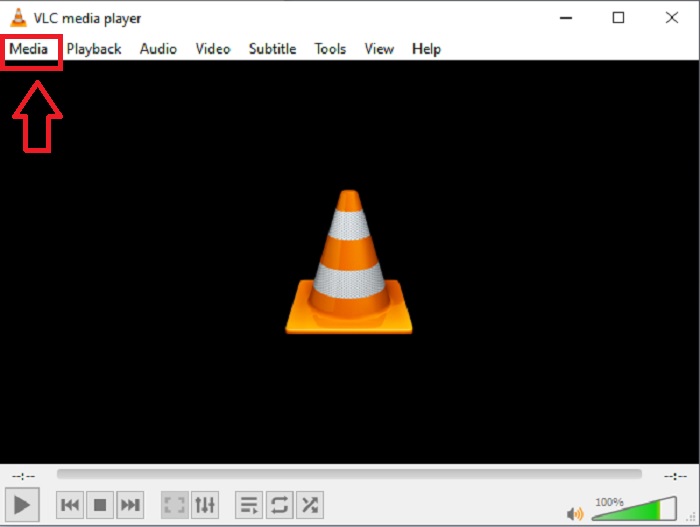 Step 2: Then, select the Playback tab and proceed to click the Speed section.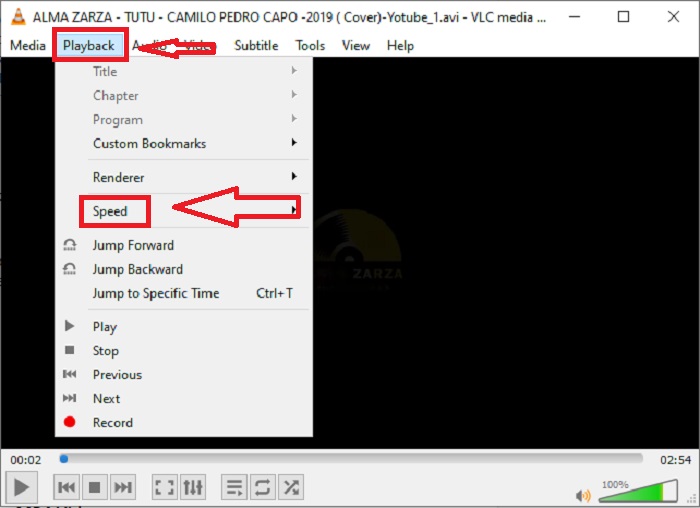 Step 3: With this, you will be given choices of which playback speed you will use. If you're going to slow down the speed of your video file, click the Slower (fine) and Slower, and if you want to increase its speed, click the Faster (fine) and Faster.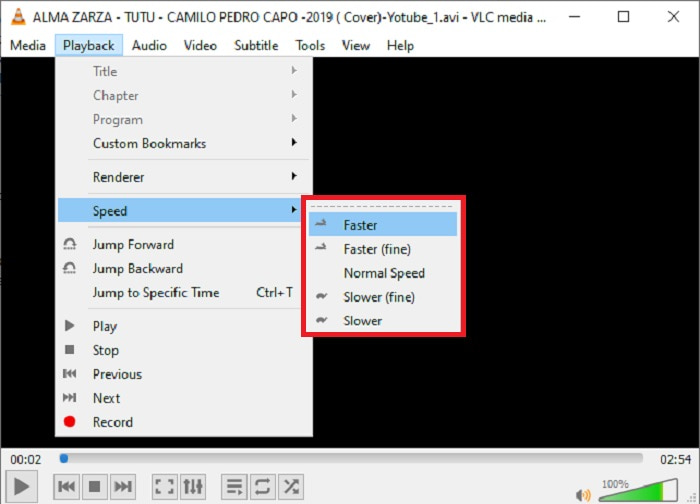 Related:
How to Fix VLC Not Playing DVD
Part 3. FAQs about Slowing Down MP4 Videos
Do I lose the quality of the video if I slow down?
No, same with increasing the playback speed of your video; slowing down your video doesn't lose the quality of your video. For some reason why some of the videos become a bit glitchy after reducing the playback speed of the video is their video quality is already dull and low. In addition, if you intensify to lessen the playback speed of your video clip, the frame rate will be divided in half, causing a delay and lowering the quality.
Can I slow down a video offline?
There is software that operates perfectly in reducing the speed or slowing down a video. Video Converter Ultimate is software made to improve and enhance the video from different perspectives. In addition, with its purpose, it is free to download, and it is accessible to users of a wide range of audiences.
What's better to slow down a video? Offline or online?
Some of the steps online in slowing down a video have a lot of processes to follow that make it more complicated than using it offline. Most software is free to download, so it is convenient to slow down a video offline.
Conclusion
To conclude, most of the media players nowadays support the MP4 format. That's why slowing down MP4 videos becomes a lot easier with these web tools and software presented in this article. To achieve the full potential of your video, download Video Converter Ultimate. Not just by slowing down your video, this software can turn your video to another level. With all the features available, you can call yourself a professional editor when using it.