Get to Know 7 Best Volume Booster Apps You Can Use on Your Desktop and Phones
Isn't it irritating if the volume of the video is so low that even if you make your volume adjust it to the highest nothing changes? There are several reasons why the audio volume became low. Instead of stressing out on the video why don't you try to use a booster to make your audio loud and clearer. So today is your lucky day, as we present different volume boosters you can choose on. All of the tools presented in here have been used by the writer of this article. To state the facts about the tools depending on the platform you are currently using. And to proceed let's start our walkthrough to the different sound boosters you can use on Windows, Mac, iPhones and Android.

Part 1. 4 of the Best Volume Boosters for Windows PC, Mac & Online
1.Video Converter Ultimate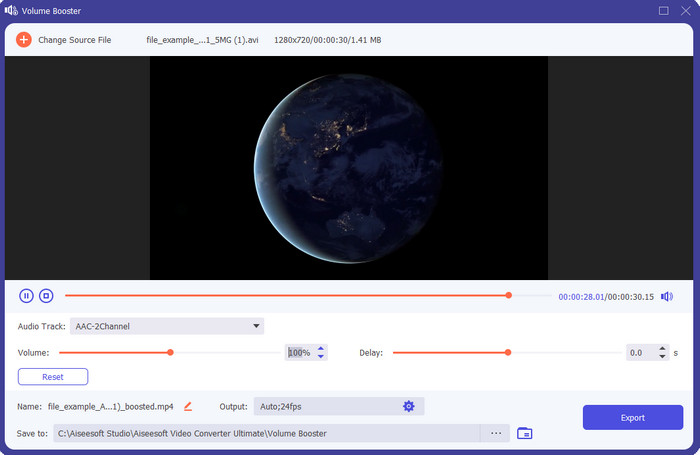 If you're looking for the best volume booster app then the Video Converter Ultimate must be it. This tool can make your audio better in quality without damaging your speakers. So, if you adjust the audio volume with this tool then don't expect crackling on your speakers. Moreover, if you have a problem with low quality audio you can use this tool to enhance it. Even if you are not a pro you can still manage to do the audio boost with this tool. And not only that, this software has a lot of tool features you may like to use if you downloaded this tool. Unlike any audio booster on the list, this tool provides a lot of enhancer to make your audio better in sound. Also, if you have an audio delay problem then you can also use this. It is frankly the phenomenal tool in this list if we were about to compare all of the tools. So, if you want to experience a full blast 8 or 16 D audio then download this tool right now.
Pros
Automatically do the adjusting of equalizers and presets to make your job easier and better.
The final output of the audio became much better than before and without destroying your hearing or even the speakers.
It is very intuitive that even users who don't have experience on boosting can do it.
Cons
It is only available on desktop and no phone version.
Purchase before you can access it but it is not that expensive.
2.VLC Media Player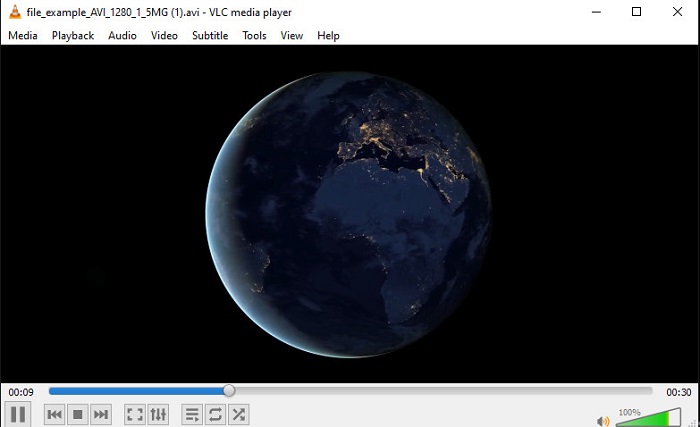 VLC Media Player is one of the best media players you can download on the web. This tool already has a built-in free volume booster on its interface and the audio can go up to 125% percent if you want. However, this desktop tool doesn't monitor how strong your speaker can handle. Which means if you abuse playing your audio into the max level there is a chance that the speaker can go mild crackle in the long run especially to the built-in speakers. But this tool is the only app presented here that has a booster and a player at one. So, if you want to watch and do the boosting of audio at one go then try to use this tool. Although it raises the volume it can't guarantee you to have a great audio quality because you only increase the audio.
Pros
Built in audio booster.
Boost your audio up to 125% to make it sound louder.
Free to download on PC or Mac.
Cons
The tool has no built-in equalizer to enhance the quality of the audio.
It doesn't monitor how loud your audio should be.
Related:
How to Fix VLC Won't Play MKV Files
How to Fix VLC Not Playing DVD
3. Boom 3D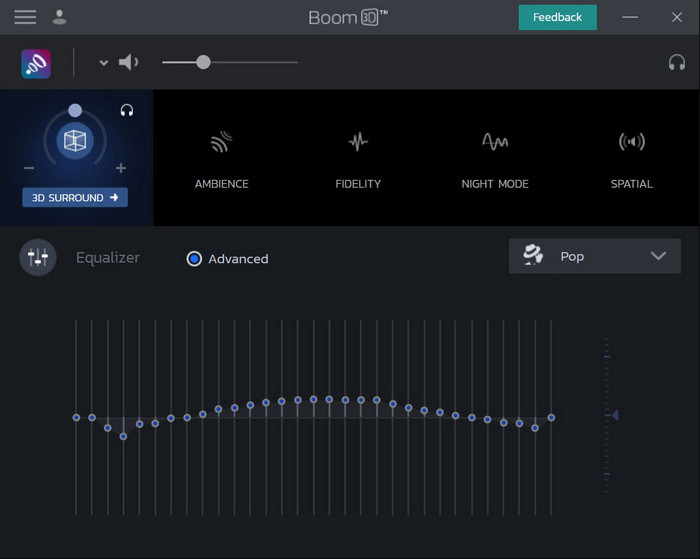 Boom 3D is the most advanced in the line of audio enhancing. This volume booster Windows 10 and Mac specialized a lot of enhancers for you to use on. Also, you can adjust the equalizers and preset manually unlike the Video Converter Ultimate this tool already did it for you automatically. Although the tool looks impressive, there are still disadvantages if you try to use this tool. Especially if you are a beginner, this tool needs to be set-up or in other words the tool is a lot to be handled by the beginner. Nevertheless, studying how to use this tool will take a lot of your time but it will be worth your time.
Pros
Manually override the equalizer and preset.
No internet needed to access the tool.
It is great to be used by the pro who wants to have good quality audio.
Cons
It is not the best choice for beginners who don't have an idea what equalizers and presets are.
Need a lot of time to study how to use this tool.
4. Volume Booster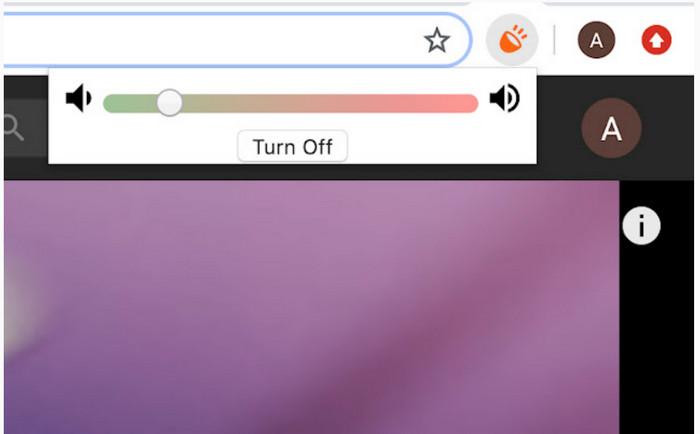 Volume Booster is a volume booster Chromeextension you can easily access if you have the internet. This tool can be used by anyone for free and also the tool is safe because it is from chrome. And if you try to use this tool expect to have a great boost to the audio you were about to listen to. However, you can't use this chrome extension outside the chrome itself. So, if you want to listen to the audio that has been saved to your drive then you can't use this to enhance your audio. Not only that, when we try to make the audio max there are some crackles, we heard so to avoid this make sure you set it too barely minimum.
Pros
The tool is safe because it is an extension of chrome.
User-friendly.
Cons
Can't be used outside the chrome.
Some cracking of audio will be heard if you turn it to maximum.
It doesn't support equalizers.
Part 2. Top 3 Volume Booster Apps for iPhone & Android
1. Volume Booster – Equalizer FX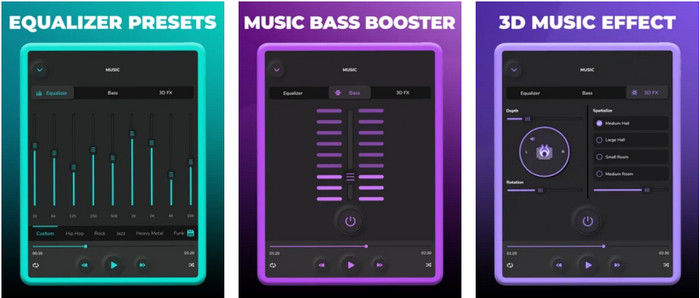 Volume Booster – Equalizer FX pushes the maximum audio limit of your iPhone to make a loud and better audio. This iPhone volume booster has been used by a lot of iOS users to make their own equalizing of audio. And the app already receives a fair rating of 3.9 stars. It is not either bad or any more than good. Also, this tool can't do audio boost on online streaming and the ads are killing this app. Moreover, crashes are still happening in this tool just like the bugs and more. However, if you want a bass boost on an iPhone then this is a must to try.
Pros
It is a good booster for iPhone users.
You can perform basic equalizing and audio adjusting.
Cons
Most of the time the tool crashes.
It has a limitation on where you can use the audio boosting.
2.AmpMe – Speaker & Music Sync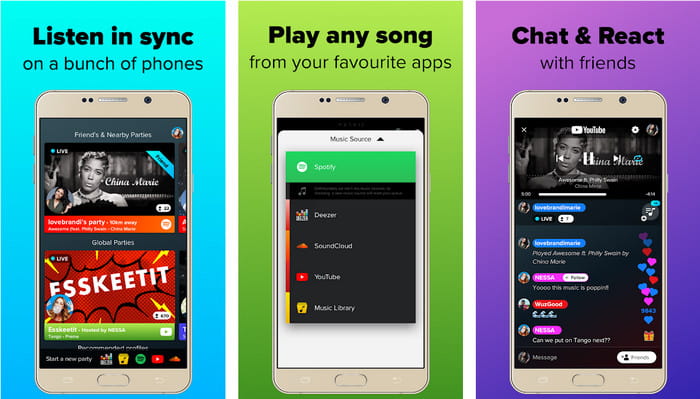 AmpMe - Speaker & Music Sync is a great downloadable audio volume booster for Android devices. This is more than just a booster because you can be the host and play your playlist or join a live party with the app. To make it simpler with this app you can interact with the others while listening and chatting at the same time. Although the tool is impressive there are still some bugs and crashes you will experience while using this tool. Also, some users have a hard time adding music to their playlist which is annoying. And the tool is a bit hard to manage, especially if you don't know the functions of it. But the overall is great to be used by the Android users.
Pros
You can be your own DJ with AmpMe and share it to the other people nearby with the same app.
Listen and chat at the same time.
It produces high-quality audio.
Cons
The subscription fee is too much to be paid for if you want to go cheaper.
It is hard to cancel the subscription even when you deleted the account.
Sometimes when you join a live party the app will automatically be disconnected.
3.Volume Booster GOODEV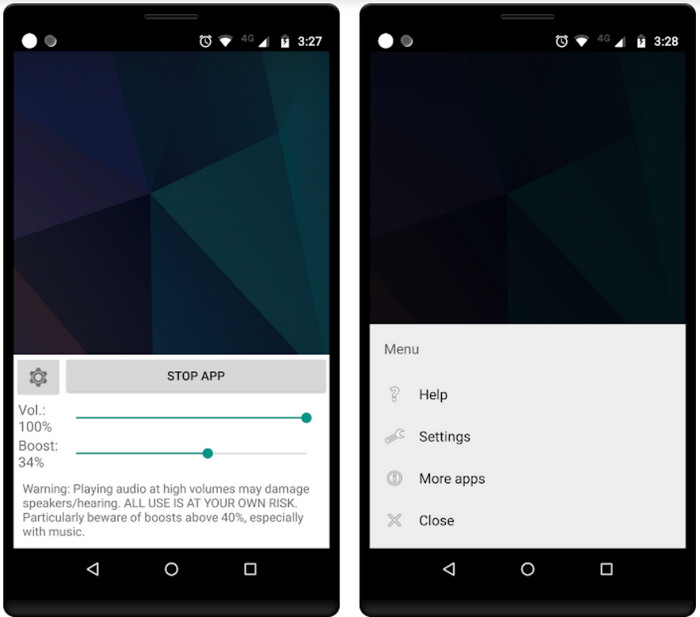 Volume Booster GOODEV has a simple and easy to manage interface. This volume booster has already received a great rating of 4.4 stars from its user. Also, a lot on the review said that this tool is the best for its job. But now there are some crashes happening when you use this tool and most of the time the tool itself doesn't boost your audio anymore even when you launch it. So, to re-activate it you must restart your phone or re-open the app in this way to fix it.
Pros
Easy to understand audio booster that can be downloaded easily on your Android mobile phone.
User friendly.
Cons
Ads are showing out of nowhere.
Most of the time the app crashes on its own without unknown reason.
The old version of this app is much better than the updated version.
Part 3. Which One Is the Best Volume Booster
Here is a comparison chart presented to you to compare what are the tool features you can use to the tool that the other tool doesn't have.
| | | | | | | | |
| --- | --- | --- | --- | --- | --- | --- | --- |
| Tool Feature / s | Video Converter Ultimate | VLC Media Player | Boom 3D | Volume Booster | Volume Booster – Equalizer FX | AmpMe – Speaker & Music Sync | Volume Booster GOODEV |
| Audio Boosters | | | | | | | |
| Audio Enhancer | | | | | | | |
| Audio and Video Sync Feature | | | | | | | |
| User Friendly | | | | | | | |
| Platforms Supported | Desktop Based Tool | Desktop Based Tool | Desktop Based Tool | Chrome Extension Tool | iOS downloadable based tool | Android downloadable based tool | Android downloadable based tool |
| Price Range | 1 Month: $25.00 Lifetime License:$55.2‬0 Multi-User License Lifetime/5 PCs: $119.00 | Free to download | $11.99 and $23.99 | Free | 3 to 20 $ | $0.99 – $99.99 per item | Free |
Part 4. FAQs about Volume Booster
Does boosting audio volume damage to hearing?
Actually, yes. Especially if you are using earphones or headset and put the volume of the audio to max then add volume booster. Then expect that in the long run your hearing will slowly destroy in the long run. So, to avoid this you can. It is our suggestion that you must limit it to medium or low and don't go for maximum.
What are the other disadvantages of audio boosting on speakers?
We use an audio booster to hear the audio much better if the sounds are low. But little did you know that speakers also have a Hertz limit that they are capable of. The higher the hertz the louder you can be but on some built-in speakers they can't handle a super loud sound. So, there are chances that the speaker will crackle which means the audio can't be handled by the speaker.
What are the differences of bass and treble of speakers?
These two are the most known speakers built in but they have their own purpose why they are in speakers. For bass, it can handle a low frequency of audio and can't handle high frequency, also it specializes on making us feel the boom of the music. While treble focuses on high pitch frequencies that bass can't handle.
Conclusion
To end, you can not listen to your poor-quality audio if you boost it with the help of the volume booster on PC, Mac, online, and mobile devices. The tools presented in here are great to be used by anyone who wants to experience a new height in music. But there is a tool that helps its customers to make their audio boosting simpler and better. So, instead of learning how to adjust the equalizer and preset the Video Converter Ultimate already did it for you. And to know how brilliant this tool is then try it for yourself and download it on your storage.