Review of Top 5 Free DVD Players for Mac
DVD drive is one kind of old function abandoned by most modern computers including Mac. Except the MacBook Pro without Retina Display, all new Macs no longer have physical DVD SuperDrives. So, you will feel hard to play DVDs or CDs on Mac.
In that case, it's quite necessary to find reliable DVD player to play DVD or Blu-rays movies for free on Mac. Is there any free DVD player software for Mac?

Here in this article, we pick up 5 best DVD players for Mac free download. You can get key features of each DVD player software and then select your preferred one to watch DVDs on your Mac.
Part 1. Official DVD Player for Mac - Apple DVD Player
Apple DVD Player is the default and official free DVD player software for Mac. It has the capability to automatically play your DVD movie as soon as you insert the disc into Mac. Considering that your Mac doesn't have a DVD drive. You need to connect an external DVD drive Like Super DVD drive. It is Apple's optical disc reading and writing technology.
Generally, Apple DVD Player app will automatically start playing the disc after you insert the DVD disc. If not, you can press the Space bar after the disc is recognized. This free DVD player for Mac can also play DVD folders. You can click File on the top menu bar, choose Open DVD Media option and then select the VIDEO_TS folder which contains the DVD movie you want to play. While the DVD playing, you can use on-screen controls to control the whole playback.
Part 2. Free DVD Player for Mac and Windows 10/8/7 PC
FVC Free DVD Player is the free online DVD player software which allows you to watch any DVD discs, DVD folders, and ISO image files on your Mac and Windows PC. When you want to play DVD movies, you can navigate to the free DVD player site and start the playing. It is compatible with all frequently-used web browsers including Safari, Chrome, IE and Firefox.

This free DVD player software for Mac is equipped with the advanced video encoding technology that ensure you have high-quality DVD playback. Moreover, it supports both DTS-HD and Dolby TrueHD to give you lossless sound. To play a DVD folder, you can directly click on the Play Now button and free download a small launcher file. After that, you can handily enjoy your DVD movies. For DVD discs, you also need to connect an external DVD drive.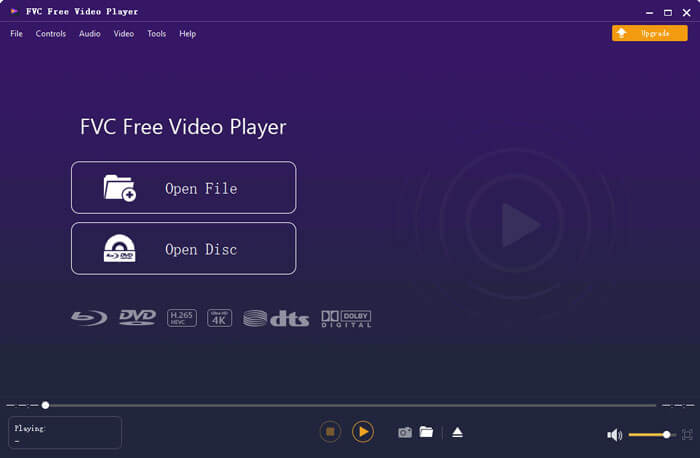 Part 3. Open-source DVD Player for Mac Free Download - VLC Media Player
VLC media player is a very popular video and audio playing tool that also carries the DVD playing feature. As a free DVD player, it offers different versions to watch DVD movies on Mac, Windows and Linux computer. You can navigate to its official site, select a right version based on your system, and then free install it on your computer. VLC media player is able to play DVDs, VCDs and Audio CDs on your Mac.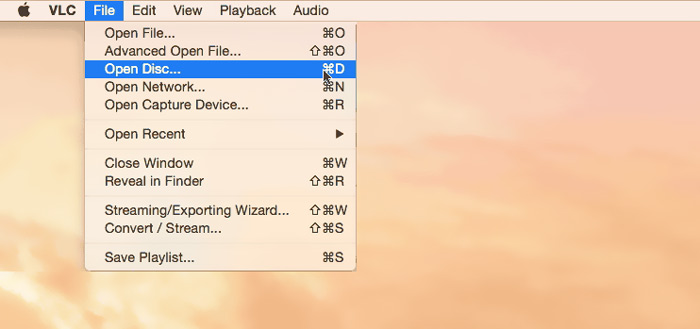 This free DVD player software for Mac can easily access DVD menus, chapters, and other related contents. It gives you all controls of the DVD playing. Moreover, VLC media player allows you to take screenshot to save the specific moment as an image file. More than just a free DVD player, VLC also plays Blu-ray discs.
Part 4. Free DVD Player Software for Mac - KMPlayer
KMPlayer is another open-source multimedia player that can play DVDs on Mac. This free DVD player for Mac is designed with the multi-core decoding feature to play any DVD movie with high quality and cost low CPU memory. It also has a 3D format playback function to offer you 3D home cinema entertainment.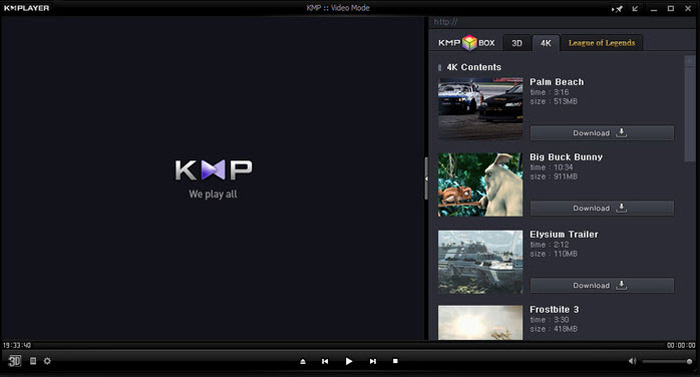 KMPlayer can help you easily manage your DVD collection. While the DVD movie playing on Mac, it allows you to adjust DVD menus, select audio tracks and subtitles, custom video effects, and do more settings. One thing you should know is that, you may easily see some pop-up ads while using this free DVD player software.
Part 5. Region Free DVD Player for Mac - PowerDVD
PowerDVD is an all-in-one, premium multimedia player that allows you to play various media files, DVDs and Blu-ray movies with high quality. This DVD player for Mac is designed with the powerful TrueTheater technology which can offer sharper details and seamless playback. It allows you to Ultra HD Blu-ray discs and HDR contents on your Mac.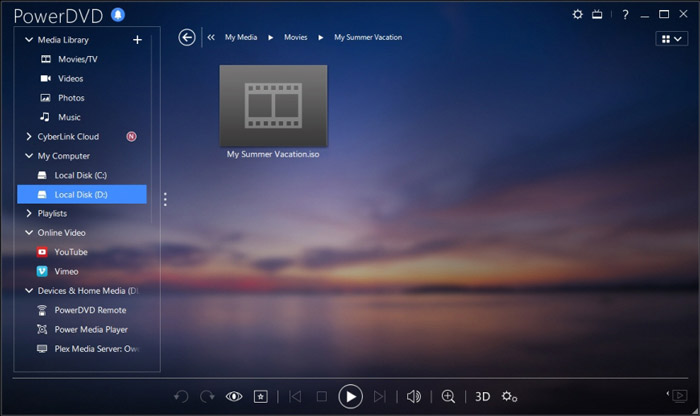 PowerDVD comes with HD discs playback and power saving mode for your computer. But you should know that, it is not a totally free player tool. Some functions are limited in the free trial. Even so, PowerDVD is still a good option to enjoy DVDs on Mac.
Part 6. FAQs of Free DVD Player Software for Mac
Question 1. How to use an external DVD player with my Mac?
Just connect the external drive to your Mac and you can use it just like a built-in optical drive. When you want to play a DVD disc, you can insert it into the external drive. The relevant media-playing app will launch and play the DVD automatically.
Question 2. Can you connect an old DVD player to a new TV?
To connect an old DVD player to a new TV, you should check the HDMI ports. If the new TV is equipped with a right HDMI port, you can easily make the connection between DVD player and TV.
Question 3. How to rip DVD to digital MP4 video?
If you want to rip DVD to digital MP4 or MOV video, you can download DVD converter to convert your DVD to video file without any quality loss.
Question 4. How to change DVD drive region in DVD Player on Mac?
When the DVD region code doesn't match the current region code of your DVD drive, you will be asked to change code for the DVD playback. You can select a suitable region that matches the DVD region. You should know that, Region 0 is playable in all regions and Region 1 is playable in Canada, United States, and the U.S. territories.
Conclusion
We have mainly talked about free DVD player for Mac in this post. We have recommended 5 great DVD players for you to watch DVD movies on your Mac. You can pick your preferred one to get the DVD playback. If you have any better DVD player software recommendation, please share it in the comment with other readers.