Top 10 Best HD Video Players for Windows, Mac, iPhone, and Android
HD videos refer to high-definition videos. The common HD display resolutions include 720p (1280 x 720 pixels) and 1080p/1080i (1920 x 1080 pixels). You can access HD videos in television broadcast, video recording, and more. To watch high-definition videos, an HD video player is important. You can get excellent audiovisual effects based on the HD video format.

Then here comes the question, what is the best HD player for a computer or mobile phone? If you have no idea which full HD player to choose, you can get some recommendations from the following paragraphs.
Part 1: Top 5 Free HD Video Players for Windows and Mac
Top 1: FVC Free Video Player
FVC Free Video Player is a 100% free and safe HD video player for Windows 10/8/7/Vista/XP and Mac. You can play 720p HD, 1080p HD, and even UHD 4K videos with the original quality. It is supported to adjust video playing effects and control the entire playing process. Moreover, you can take a screenshot while watching an HD video on your desktop or laptop computer.
1. Play 1080p HD/4K videos in MKV, MP4, AVI, FLV, and other popular formats.
2. Drag the navigational slider to fast forward or back forward to any part of the HD video.
3. Adjust brightness, contrast, and other parameters during the HD playback.
4. Enhance HD audio quality with the latest DTS-HD and Dolby TrueHD audio encoding technology.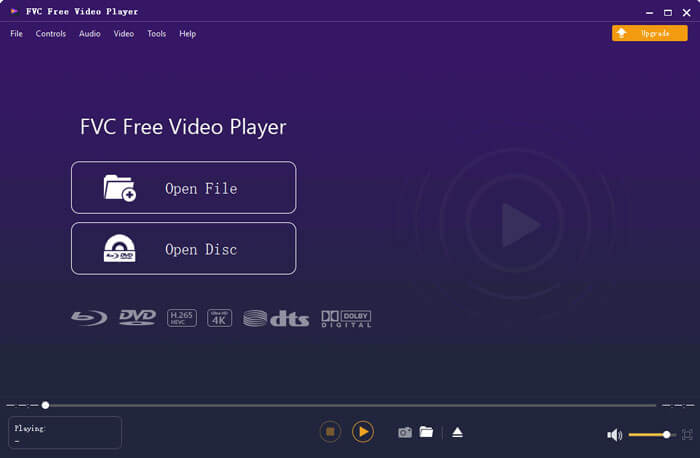 Top 2: VLC Media Player
VLC Media Player is a well-known HD file player with cross-platform support. You can play, convert and edit media files in multiple formats. Though the user interface is not intuitive for beginners.
Pros
Play local videos, live streams, devices, webcams, and more in HD format.
No spyware or adware hides in the VLC video player.
Cons
Still need to install some VLC codecs to play rare video files.
The VLC interface needs to be improved.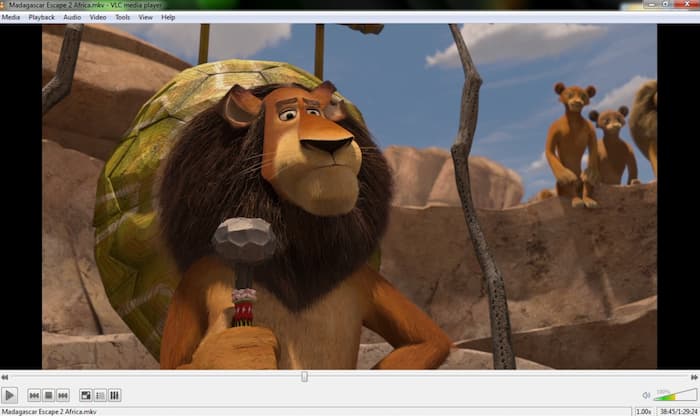 Top 3: KMPlayer
KMPlayer is a desktop HD video player that supports 4K and HD videos. You can handle video files and DVD discs on Windows and Mac for free within KMPlayer.
Pros
Play HD videos without any codec restrictions.
Offer built-in internal and external codecs.
Cons
Lack AC3 and DTS audio codecs.
Run ads occasionally within the HD player freeware.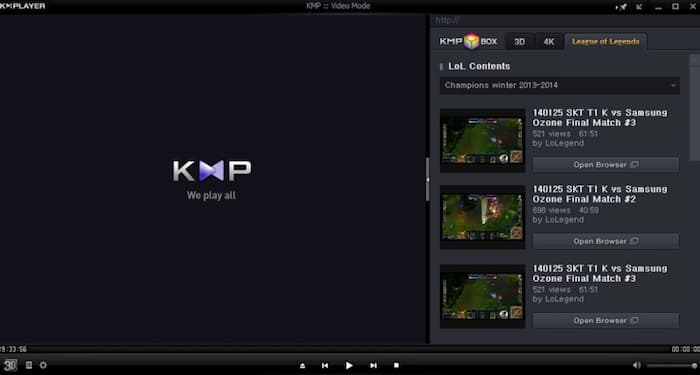 Top 4: DivX Player
DivX Player supports most web-based video clips, TV shows, movies, and other media files. You can use DivX Player as a free HD file player for your Windows and Mac computer.
Pros
Play DivX, AVI, MKV, and MP4 videos within the HD video player software.
Prepare the next video to play beyond your computer automatically.
Cons
No fast forward and rewind functions.
The DivX Player cloud connect is not available for the free version.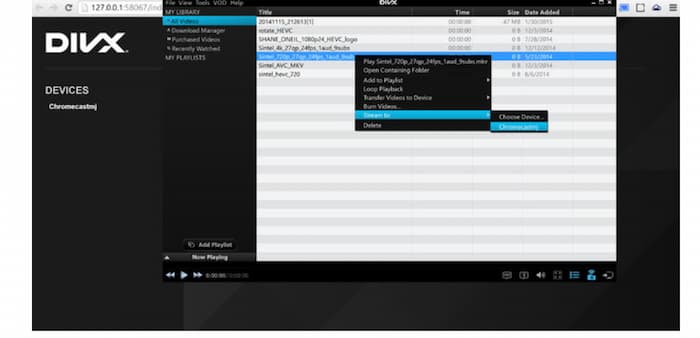 Top 5: MPC-HC
MPC-HC is also a free and open-source media player for Windows. You can play most video and audio files without installing any additional codec.
Pros
Open videos with MPEG-1/2/4, X.264, MP3, and OGG files on Windows.
Require no installation to run the Windows HD video player on PC.
Cons
Lack of picture quality controls.
Cannot sync music within MPC-HC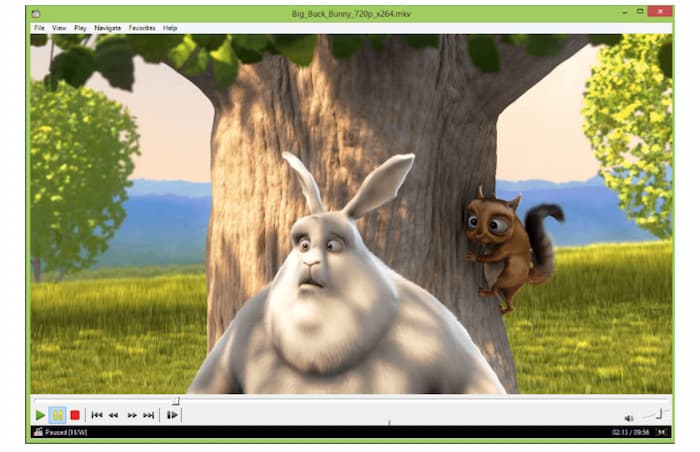 Part 2: Top 5 HD Video Players for Android and iPhone
If you want to find your best HD video player app, you can read and compare the following items. Thus, you can watch full HD movies on your smartphone as well.
Mobile HD video player
Platform
Pros
Cons
HD Video Player
Android
1. Support all video formats, as well as 4K/ultra HD videos.
2. The HD video player apk is designed for both Android phones and tablets.
Playing videos on Android gets disturbed occasionally.
KUCAPP HD Video Player
Android
1. Play videos in HD, Full HD, and 4k smoothly on Android.
2. Enhance audio quality with equalizer and bass booster.
Video advertisements pop up before you exit the HD player apk on Android.
GentleMan Dev Studio Video Player
Android
1. Offer the 4K UHD video playback on Android.
2. Slide the video screen to control volume, screen brightness, and other details while playing an HD video.
No video stretching feature. The HD player Android application cannot fit the screen size automatically.
XPlayer
iOS, Android
1. Play videos with high definition on iPhone and Android.
2. Cast HD videos to TV with a larger display screen.
Pop-up ads are annoying.
PlayerXtreme Media Player
iOS, Android
1. Support the HD playback for all formats within the HD video player for iPhone and Android app.
2. Provide the standard HD video and audio support.
The app update may remove random functions without any notification.
Part 3: FAQs of HD Video Players
Is 4K UHD better than Full HD?
Yes. 4K UHD refers to a horizontal screen display in the order of 4000 pixels. While Full HD resolution refers to the image resolution with 1920 pixels in width and 1080 pixels in height. Find 4K UHD player here.
Can you use VLC as your iPhone HD media player?
Yes. You can download VLC for Mobile from the App Store. The VLC Media Player for iOS is free to download and use.
How to open a 1080p video?
Free download and install FVC Free Video Player. Click Play Now and then Download to quickly install its launcher. Click Open File and import your HD file. The HD video will be played on your computer automatically.
From the above HD video player list, you can get the best HD player for Windows, Mac, iPhone, and Android. Each HD video player has its advantages and disadvantages. You can free download the program and test its video playback right now.