Top 5 DivX Players for Android, iPhone and Computer
DivX Media Format (DMF) is a brand of video codec products developed by DivX, LLC. In fact, DivX is a set of digital video standards and file formats. DivX is able to compress lengthy video segments into small sizes while keeping the relatively high visual quality. A DivX file can carry a menu, several subtitles and sub-audio tracks.

DivX may be one kind of new format for you, but it has been around for 20 years. You can see lots of DivX certified consumer electronics devices like Blu-ray player, in-car device, game console or more. This post will mainly talk about DivX player. You can find 5 best DivX players for Android, iOS device and computer.
Part 1. Free DivX Player for Windows and Mac
FVC Free Video Player is a very popular video playing tool which can help you play DivX files on either a Windows PC or a Mac. It is able play every DivX file with high definition playback. This free DivX player supports many frequently-used video and audio formats including DivX, MKV, AVI, FLV, MP4, MOV, MP3, AAC, M4A, OGG, FLAC, APE, ALAC, and more.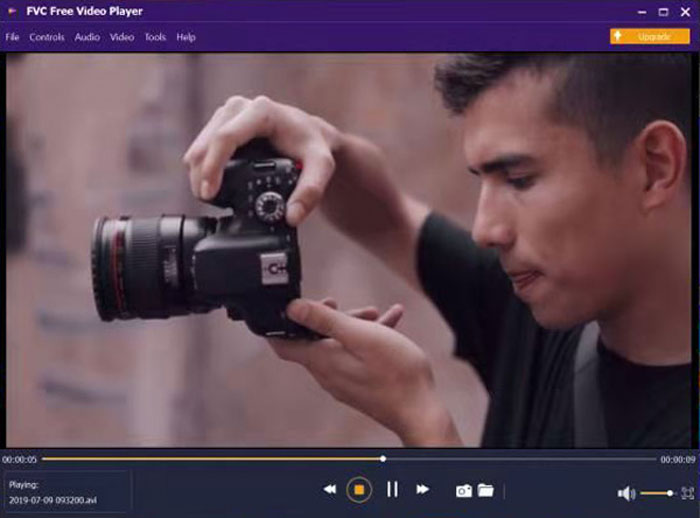 This DivX player does not require any other codec or software to play DivX videos. It plays most DivX related media formats like DivX, AVI, MP4 and MKV in high quality. Moreover, it supports the DTS-HD and Dolby TrueHD audio encoding technology. So you can also get a great sound experience. Just navigate to its official site and click the Play Now button to start playing your DivX files.
Part 2. Official DivX Video Codec Player - DivX Player
DivX Player is the default and official DivX video codec playing tool. It enables you to watch high-quality DivX video playback up to 4K and cast to devices. It has the capability to cast DivX videos, music and photos to any DLNA-compatible device. This DivX Player supports a variety of video formats like DIVX, AVI, MKV and MP4. It takes advantage of many features like smooth FF/RW and chapter points. DivX Player is compatible with Mac, Windows, iOS and Android.
DivX Player also provides a paid version called DivX Pro. It carries more functions to help you better enjoy various media files. DivX Pro allows you to enjoy AC3 surround sound and amazing DTS audio. You can better organize your playlists. In addition, there is no any ads in the Pro version. And in contrary, many features in the free DivX Player only offer 15-day free trial.
Part 3. DivX Player for Android/iOS/Computer - VLC Media Player
VLC media player is one of the most popular video players which can play DivX videos. As an open-source DivX player, it provides you with different versions to play various media files on Android, iPhone, iPad, Mac and Windows computer. For instance, when you want to play DivX files on your Android phone, you can simply install VLC for Android in Google Play.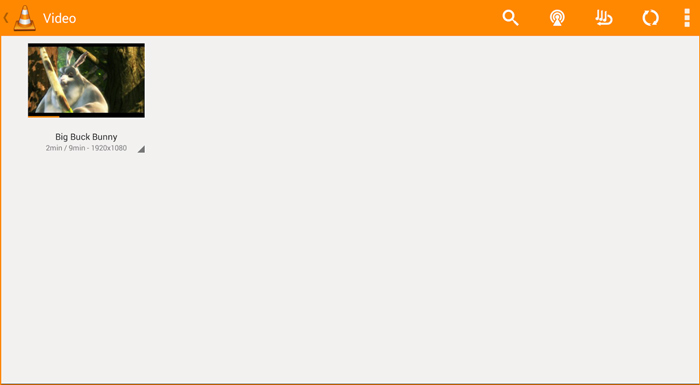 Besides the DivX related formats like DivX, MKV, AVI, and MP4, it also supports other frequently-used video and audio formats, such as FLV, MOV, M4V, RMVB, VOB, WebM, MPEG, AAC, MP3, M4A, and FLAC. This DivX video codec player also carries many other functions like video converting, recording, subtitle synchronization and more.
Part 4. DivX Player App for Android and iOS - KMPlayer
KMPlayer can be a great DivX player app for both Android and iOS devices. Actually, it also brings the desktop versions for you to watch DivX videos on computer. For the DivX playback on Android phone, you should install the KMPlayer Plus (Divx Codec) from Google Play. It can official support AVI file with DXMF, DX50, DIVX, DIV4, DIV3, MP4V or MKV file with DX50, DIV3, DIVX, DIV4 and MP4V.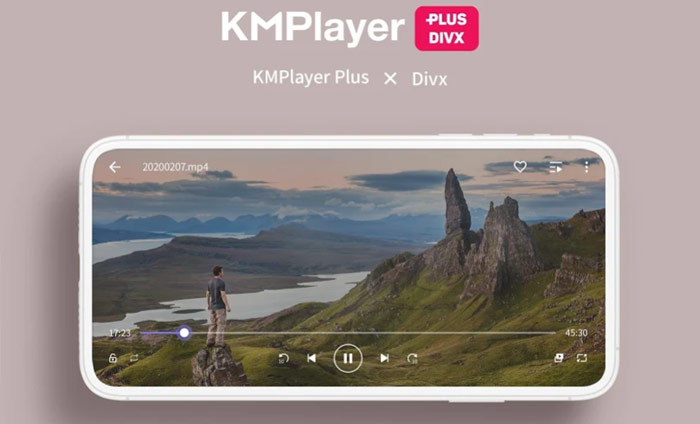 This DivX video codec player doesn't support DTS, EAC3 and TrueHD. Besides the high quality DivX playing, it is designed many other functions, such as color adjustment, zoom, equalizer, speed control, subtitle setting, timer, and more.
Part 5. DivX Video Codec Player for Mac - QuickTime Player
QuickTime Player is the default media files playing tool for macOS and iOS users. It is a pre-installed DivX video codec player for Mac. But you should know that, QuickTime doesn't support DivX format until you add the latest DivX Codec component to it. You can go to the QuickTime Components page to download it.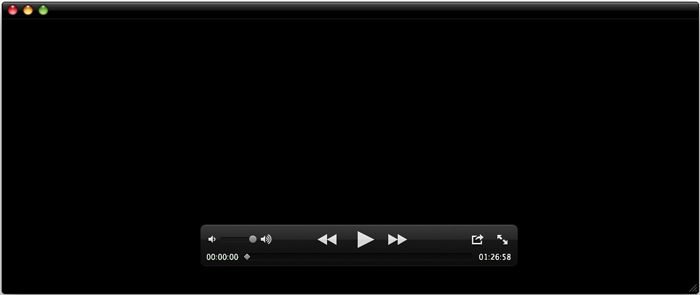 QuickTime Player only supports some popular video and audio formats like MP4, MOV, M4A, MP3, and AAC. If you are not a Mac user, QuickTime is not a good DivX player option.
Part 6. FAQs of DivX Player
Question 1. What is the DivX format?
DivX is a multimedia container developed by DivX, LLC. DivX has 3 kinds of codecs, the original MPEG-4 Part 2 DivX codec, the H.264/MPEG-4 AVC DivX Plus HD codec, and the High Efficiency Video Coding DivX HEVC Ultra HD codec.
Question 2. Should I remove the DivX Setup?
DivX Setup is the installer for the DivX software and codecs. You can choose to remove it from your computer. You can uninstall it through the Add/Remove Program feature.
Question 3. How to free convert DivX to MP4?
To convert a DivX file to a more popular video format like MP4, you can rely on the popular Free Online Video Converter to do it.
Conclusion
Here in this post, we have made a list of 5 DivX players. Whether you are looking for a DivX player for Android, iPhone, iPad, Mac or Windows PC, you can easily find a good DivX video codec player from them.