What Are the Best QuickTime Replacements Available in All Software's (Free & Paid)
QuickTime Player is the local media player in the Mac's system. It is the best Apple free media player indeed but the accessibility of the media player is unavailable in the other operating systems. Like the Windows OS and such. So, users who use Mac are having difficulties on choosing what is the best QuickTime player replacement that they should use. Without furthermore, this write-up will provide you with sufficient evidence about the tool themselves. And what are the other alternatives you should use to watch in such as efficient QuickTime can provide. Carry on reading this article to know more about these media players.

Part 1. The Best QuickTime Replacement Online
If you're looking for the best alternative to QuickTime player online then this is for you. It doesn't require you to sign-up or log-in and pay. Also, the amazing feature of it is that you can access it anytime anywhere with the help of internet connection without asking you if you are a robot and asking you to pinpoint if this is a fire hydrant, cars, bus, crosswalks, and more. FVC Free Video Player is here to change your game on watching your favorite videos and audio online. It is like a QuickTime player but online. No download needed and no need to worry it is malware free.
Pros
An online QuickTime replacement tool that you can access over the web.
Best choice recorder over the web. Also, it doesn't need you to download the tool. Just launch it, place it and watch it.
Malware safe, no ads on the web and while playing.
Cons
Internet dependent.
If the internet is unstable, you can't enjoy watching the file.
Part 2. The Prime Elite QuickTime Player Alternative for Mac and Windows 10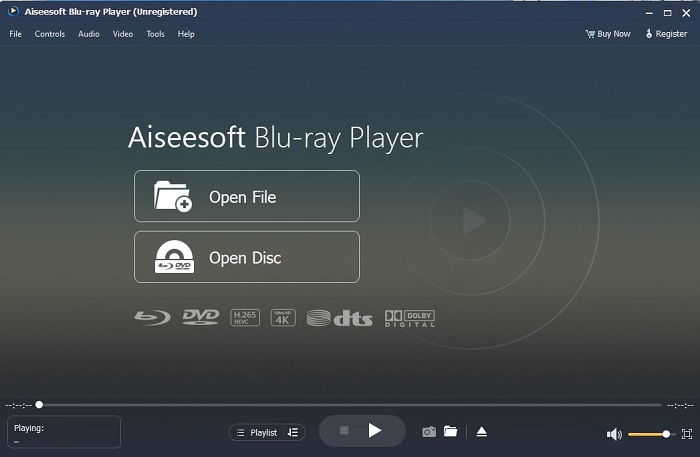 If the free online tool provides you a good quality on watching and listening to your favorite video and audio then this tool will change all of that. If you're searching for a treasure that has been hidden for a long time. Then this is the time to let you know that searching for it is over because as of today you already found it. This tool is the best QuickTime player alternative for Windows 10 and Mac because it performs much better and in more file formats. Blu-ray Player is the lost treasure. If you're looking for the media player that provides you with excellent performance to listen and watch your favorite video or song. Also, they say that every treasure you take, you must pay a price. It is the most common conception that this will cost you a lot because it is said that it is better than the QuickTime itself. But to tell you that, it is not. To be honest this tool is far more superior than the other media player that you will find in this article or in the web itself. It is a must try media player if you're looking for the best like you're watching from cinema's quality.
Pros
S-class media player.
It works fine without internet connection.
It supports all of the platforms you know and do not know. With more quality in video and audio.
Cons
It requires to be downloaded on your PC or Mac.
It will cost you $36.00.
Part 3. Other 4 Helpful QuickTime Player Alternatives
The list below are the examples that you may like to use or encounter through the web if you're searching for a replacement for QuickTime. Because it said before that QuickTime is the default media player for Mac OS. Read the other alternatives to QuickTime player for Mac and Windows you may likely use to watch video if QuickTime is not supported on your platform.
1. VLC Media Player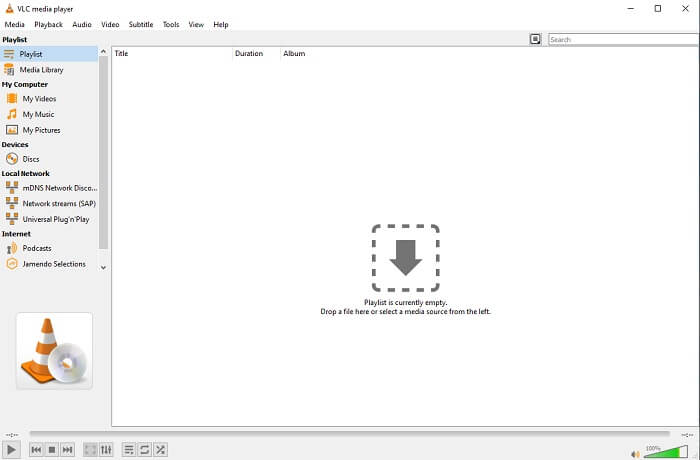 This tool builds its name as the best media player in the entire web. Because of its accessibility most of the users use this as their first choice. Also, it can play DVD's, VCD's, CD's and more without adding anymore codecs to. To make it simple, it is a fast and A-class player.
Pros
One of the best media players.
Simple interface.
Offline tools need to be downloaded.
Cons
Some formats are not playable.
You will encounter some bugs that aren't fixed yet.
2. KM Player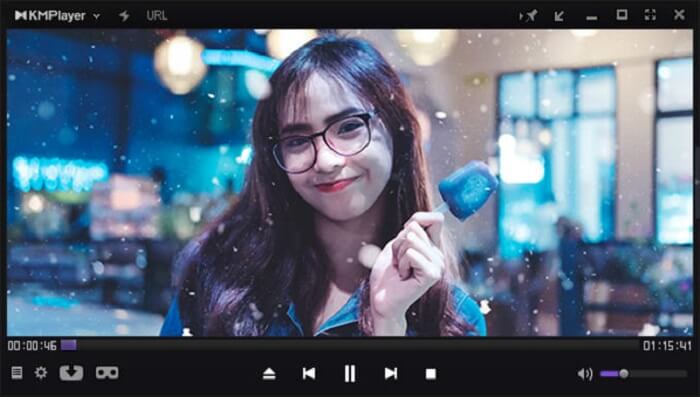 A QuickTime replacement for windows and mac that allows you to play different file formats with high quality one. Unlike VLC Media Player, WMV playback can be easily played using this KM Player. Also, it can play 3D video playback and do some of the editing.
Pros
Most commonly used media player.
Known for its hardware acceleration.
3D video playback.
Cons
It is a spyware/adware.
It can make your system slow because of the unavoidable installation it will make. so be careful if you want to download this software.
3. MPlayer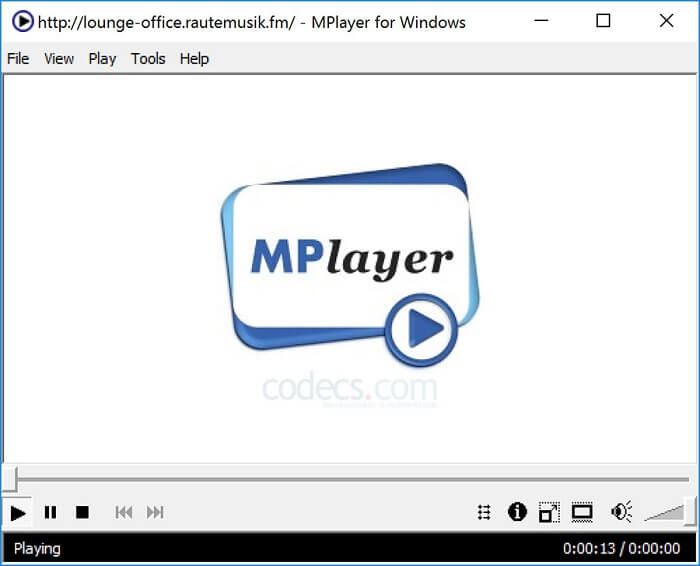 This tool allows the user to work with two separate windows. For example, the video window is separated from the main interface. MPlayer can play different formats. Also, it supports specially the files that have been recorded over the Ffmpeg.
Pros
Spot-on tool.
no additional codec is needed.
Short-cut keys.
Cons
In some cases, the files you play to the other media player are playable but if you use this there is a possibility that it will not play. It is still for unknown reasons.
Lack of directory playback.
4. Perian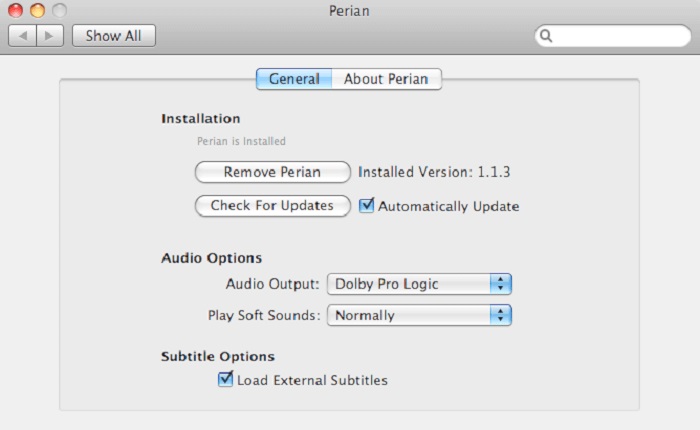 If you have an outdated QuickTime and still want to know what are the other options for you then this is for you. Perian is known as the Swiss knife you may use on your Mac operating system. If the old version of the QuickTime can't play your desired format, then you may use this. Because it allows you to play more file formats in the QuickTime Player.
Pros
Still working even on outdated QuickTime.
Supports more playback for QuickTime older versions.
SSA and SRT subtitle format from QuickTime still is supported.
Cons
It will not work on the modern version of QuickTime 10.
If you're using a version of QuickTime from 2012 then this is no need to use. Because QuickTime can provide what this tool can provide evenmore.
Part 4. FAQs about QuickTime Player
What can I do other than playing video on QuickTime?
QuickTime also has these other features like recording, editing and trimming it, rearrange, rotate and you may as well share a video and images.
Does QuickTime have a pro version of it?
Yes, it also has a pro version of it. As usual, the pro version provides more features than the free version.
Is there an unplayable file format if you're using QuickTime?
In some cases, MOV & MP4 are unplayable because they are complex codecs. Also, this is most commonly encountered if your QuickTime is the older version. So, the best solution is to convert MOV into MP4.
Conclusion
Now that you know what are the tools that can be used if you want a media player like QuickTime. As it is mentioned earlier, these different tools have their own specialty, common traits, and what separates them from other media players. But it is clearer that the best QuickTime player replacement or to be more specific the tool that can beat the QuickTime is the Blu-ray Player. It overpowers QuickTime players in all aspects, especially the availability of the tool and more. But maybe you're still thinking about why you need to buy this tool. Only reason is that it is far superior with the other tools you might find over the web or in other articles. So what are you waiting for? Watch like a boss by using this as your personal choice media player.