Fuel Your Knowledge in Engaging Video Player with Speed Controller
The speed of a video determines the essential details a video wants to portray. The difference between slowing down and speeding up a video impacts every scene a video has. For instance, if there's a scene that needs to cherish and present every detail the scene has, the editor has to slow down the scene to execute it properly. However, if the scene has unnecessary and unimportant details to show but needs to deliver in a film or movie, the editor has to increase its playback speed. But to accomplish this task of an editor, you have to know more about every single video player with speed control.

Part 1. What Is Speed Control in a Video Player?
The speed control in every video player determines the playback speed of the video. Watching a film on a media player and playing it as a standard video plays at the average video speed. The purpose of the speed control of each video player is to allow the user to increase or decrease the playback speed of the video. Some of the videos need speed control to understand what it portrays and displays.
Part 2. Top 3 Video Players with Speed Controller
Media players or video players can play audio, video, and other types of files stored on a computer or optical disc. Today, many media players can play audio files like MP3 songs and video files like a short video clip or movie. There are several features that media players typically offer. Users can use these tools to manage their multimedia collections, play music and movies, rip CD tracks to MP3 and other audio formats, burn CDs, listen to Internet radio, download content from online music stores, and stream content from the Internet. One feature that a video player provides is to adjust or control the playback speed. Here is the list of top 4 video player you should consider using it:
Top 1. VLC (VideoLan Client) Media Player
VLC Media Player is famous for a good reason: it's free, supports nearly all file formats without the need to download codecs, and can optimize video and audio playback for your device. It can be nearly infinitely extended through the use of downloadable extensions. These give the player new capabilities, but they also make it possible to integrate the player with other programs and streaming services.MPEG and DivX streaming are supported by VLC Video Player, which can also play videos while downloading. This allows you to watch the beginning of a movie to see if it's worth downloading the rest of it. Additionally, ZIP files can be played directly from your hard drive without the need for individual unpacking and reassembling. The volume of a downloaded video can be manually increased by up to 200 percent if it's too quiet during the download. Furthermore, VLC Video Player can fix and customize settings, and especially it has speed control in every operating program since VLC Video Player is available on android, windows, and ios.
Pros
Nearly any media file format can be played on the platform, thanks to its flexibility. If it cannot play directly, it can offer quality conversion that's quick and easy without sacrificing sound quality or image quality.
All of the incredible features of an open-source tool are available for free.
Cons
This Video Player is common in its faulty operating systems.
It is incompatible with Blu-ray disc playback.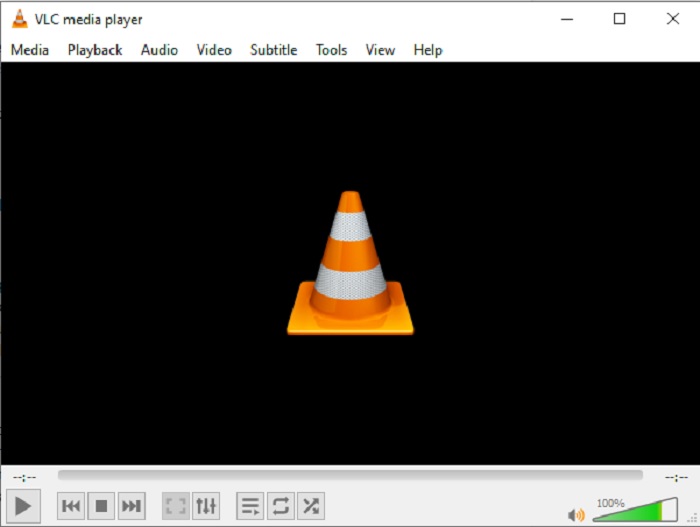 Top 2. Blu-ray Master Free Blu-ray Player
Blue-ray Master Free Blu-ray Player is software that cannot support many video formats but produce high-resolution videos. This media player also resolves one of the common issues on playing a video: control to the playback speed. The users can also watch videos in 1080 HD quality on DVD folders, and discs played by the Blu-ray Master Subtitles are available for a wide variety of movies, so viewers have plenty of options. The free DVD viewing complements the free as playing MTS and MXF files, and it can also play AVI, MP4, WMV, MOV, MP3, MP2, AAC, AC3, AIFF, etc. with excellent video quality. Furthermore, it offers several screen modes for Blu-ray playback, including full, half, normal, and double, making it a versatile player that will provide you with an enjoyable viewing experience. Both a complimentary and a paid version are offered for this software program. Customers who purchase the pro version for $3.75 will be able to register and watch movies in stunning HD quality. This Video Player has the speed boost feature that is available in Windows and Mac.
Pros
During the video, users can click the image to interact with it.
Using Blu-ray Master, you can watch movies like you're in the theater at home.
Cons
It needs to purchase the video player first before you access the full version of some features.
Even though storage space is more remarkable, high definition capacity isn't that much of a deal either.
Top 3. Use 5KPlayer Video Player
Speed control is available in 5KPlayer's video player, allowing you to accelerate or decelerate video playback up to four times. You can both fast-forward and slow down an iPhone video captured in slow-motion mode. Additionally, it has an edit feature that allows you to make fundamental changes to your video before sending it off for further processing. As an illustration, you can fast-forward or rewind the video, cut or rewind the video, rotate video, adjust volume, or alter the video's color (saturation, contrast, or brightness). 5KPlayer's is not just a video player that controls the playback speed of any compatible formats given, and it is also free to download software.
Pros
You won't have any trouble setting up your multimedia library once you get the hang of it.
With the help of 5K Player's Airplay and DLNA Streamer features, users will easily stream and connect their moments from anywhere.
Cons
Although the HD media player software is free of irrelevant flaws, a new user should know this software before exploring its features.
The interface is too old-fashioned and dull.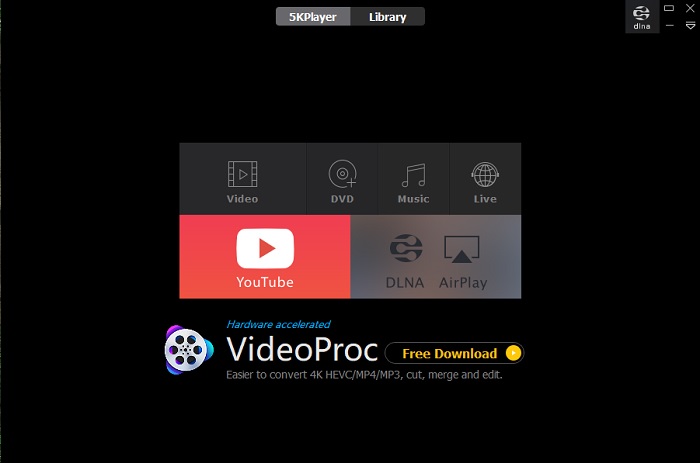 Part 3. How to Increase the Playback Speed in Video Player
1. Use Video Converter Ultimate
Most of the editor functions the same with their tools to resolve the video's playback speed control. But the best software the internet can offer is Video Converter Ultimate. This software can make your video control its playback speed, thanks to one of its features - Video Speed Control. This video player is different from other video players because it is straightforward to use. With the excellent purpose of its tools, you can feel you're a professional editor in using it.
Step 1: Click Free Download to save the software to your computer. Then install the software and customize it.
Step 2: Launch the software after installing, click the Toolbox feature and proceed with Video Speed Controller.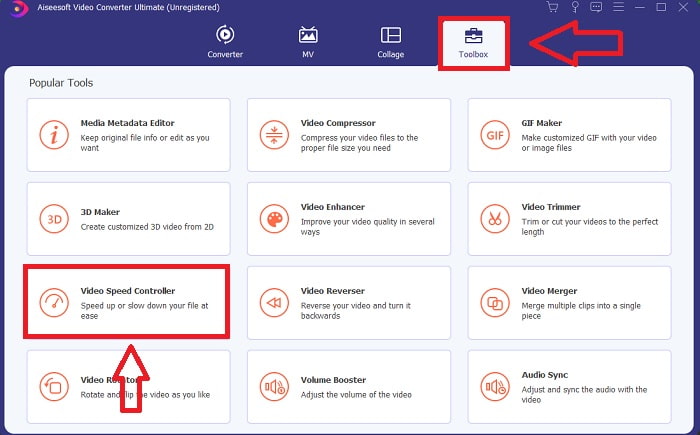 Step 3: Add any file by clicking the + button in your preference and proceed with editing the video clip.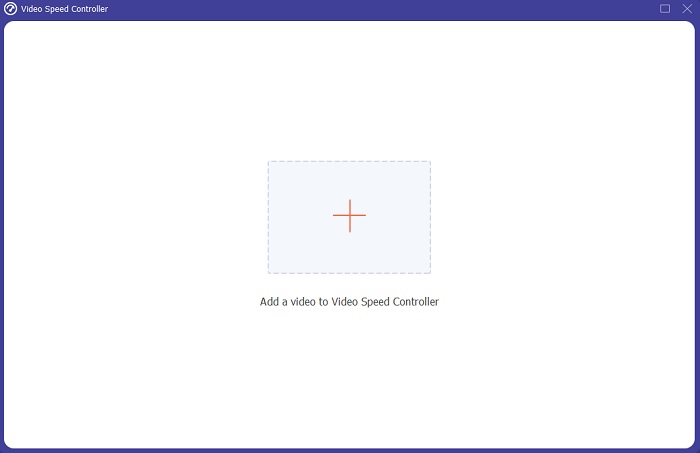 Step 4: Adjust the playback speed by choosing how many times the rate of the video will increase or decrease.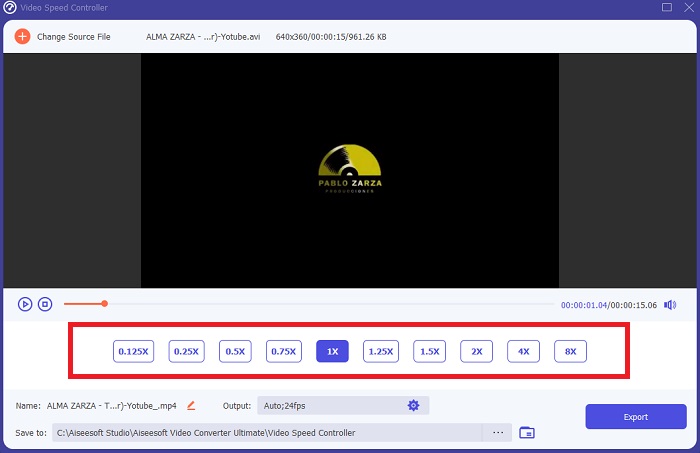 Step 5: Changing the format, resolution, quality, and so on will let you choose your desired output after you've finished adjusting your video's playback speed. Click Export and then select a location to save your work when you're finished.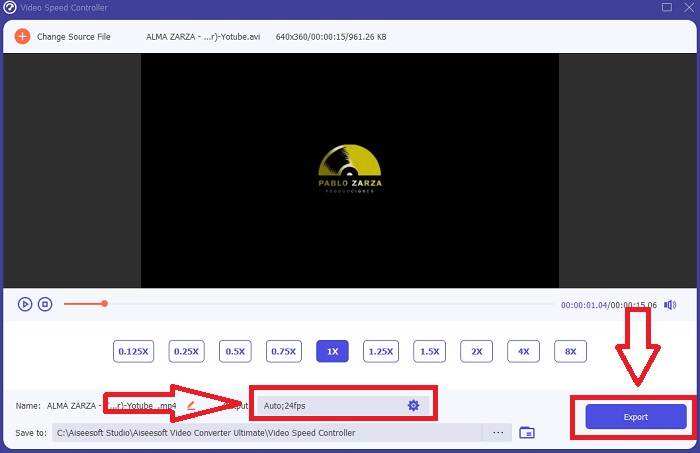 Related:
Part 4. FAQs about Video Players with Speed Controller
What are the media players with speed controllers available on iPhones?
VLC is one of the video players with a speed controller available to download on the iPhone. As one of the media players given in this article, this media player has speed control, especially iOS.
How to increase the playback speed of MP4?
It is possible to download and use many converters even when they are not online. The best alternative for speeding up your video playback is Video Converter Ultimate. Because it's open-source software that anyone can use, it has additional features besides the video speed booster that can benefit your video.
How can I control the speed of a video?
Visit the video player where you will watch the video. Once you've watched the video, go ahead and tap More to see more options. Increase the speed of the playback by swiping left. Set the video's speed using the slider.
Conclusion
To wrap all things up, it's no wonder why a video player with a speed control function is imperative. This video effect allows you to highlight some of the most unforgettable scenes in a movie or video. That is why we reviewed some of the most practical and best solutions to assist you in achieving this effect. Additionally, you can weigh their pros and cons to pick the most suitable app for your needs and fit your personal preferences. Among these, Video Converter Ultimate is an invaluable tool due to its ability to adjust the speed of the video while allowing you to enjoy more functions and features using the same program.