Which One Is the Best Converter to Use in Converting MP3 to WAV
MP3 is the well-known audio format around the world. Actually, it is the default format for saving and recording audio files. Although this format is used by many, still there are many other formats that produce a high-quality audio than MP3 like WAV. So, if you want to know how to convert MP3 to WAV to have the pleasure of listening to music or recording you did. Then you must keep up the pace because this might be a long run to go without further ado let's start the race.

Part 1. How to Convert MP3 to WAV on Windows & Mac with Detailed Steps
1. FVC Video Converter Ultimate
Do you want to know how to convert MP3 to WAV on Mac and PC that produces high-quality audio? Then FVC Video Converter Ultimate must be it. Also, it is fast in conversion like the SSC Tuatara and safe also. Convert as many as you want at the same time because there is no limit of media files to be converted here. Not only that you can also use this tool to create MV, Collages, and other features as well. So, if you want to know how to use it then follow these steps and let's start the conversion process.
Step 1. Choose between PC or Mac and click the download button next. Install the tool and follow the set-up then click finish to save the changes.
Step 2. After the installation, click the Add Files to insert the MP3 audio you want to be converted. If audio is more than two it is better to drag-and-drop it to the interface.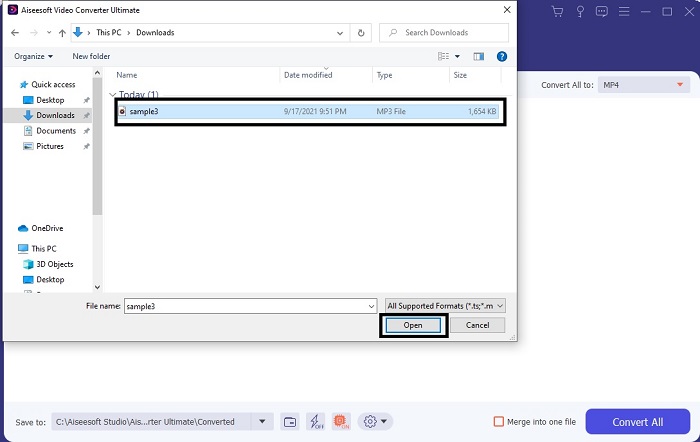 Step 3. Change the MP3 to WAV or any audio format you want in the submenu.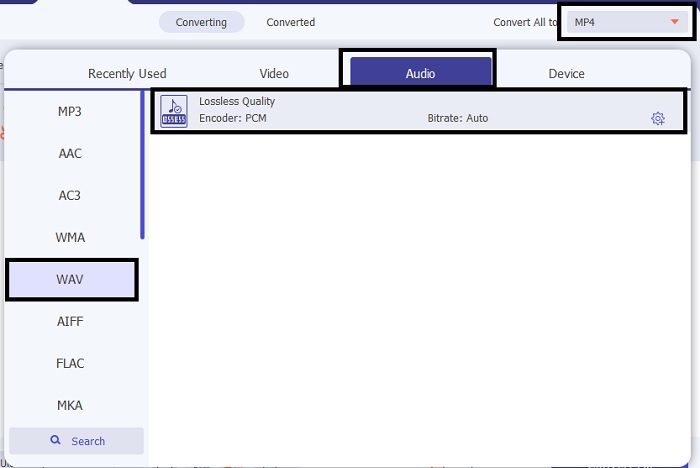 Step 4. If everything is already settled, click the Convert All to start the conversion.

Step 5. After the conversion is done, a file manager will automatically be opened into your screen. Click the audio converted and enjoy listening to the newer version of it. Additionally, if the audio is a bit low for you. Go to the Toolbar and locate Audio Booster to have clearer and better audio.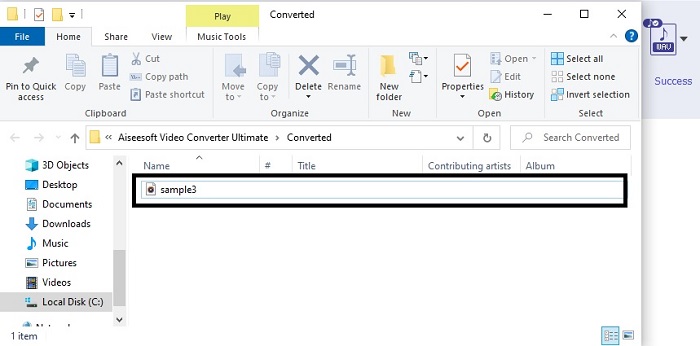 2. iTunes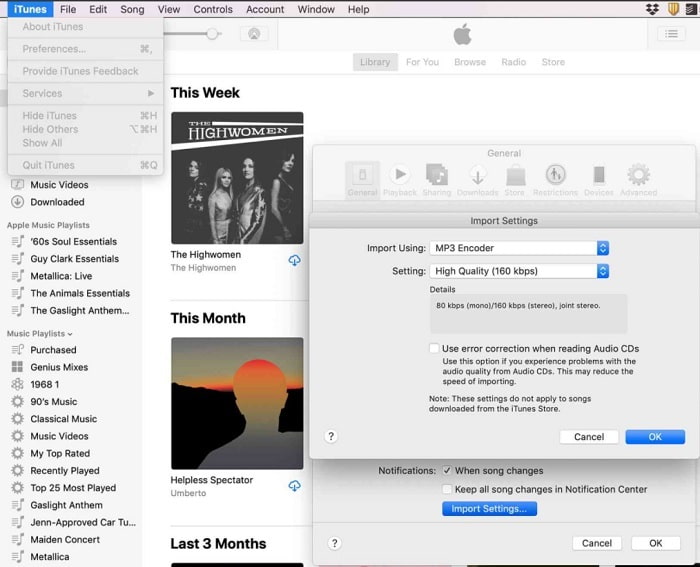 iTunes is widely used to play music on Mac and iOS products. But did you know that you can convert MP3 to WAV on iTunes? The answer is yes. Play and convert is all in this tool but it can't be accessed over Android and Windows because it is the default media player of Apple to their product. So, if you don't have an Apple product you can still make the conversion with the help of FVC Video Converter Ultimate. But if you have one then it is a must to use iTunes and follow this step provided.
Step 1. Open the software into your device.
Step 2. Select the MP3 audio you want to be converted.
Step 3. After that click the Convert and wait till the process is complete.
Part 2. Top 5 Best Free Online MP3 to WAV Converters on the Web
1. FVC Free Audio Converter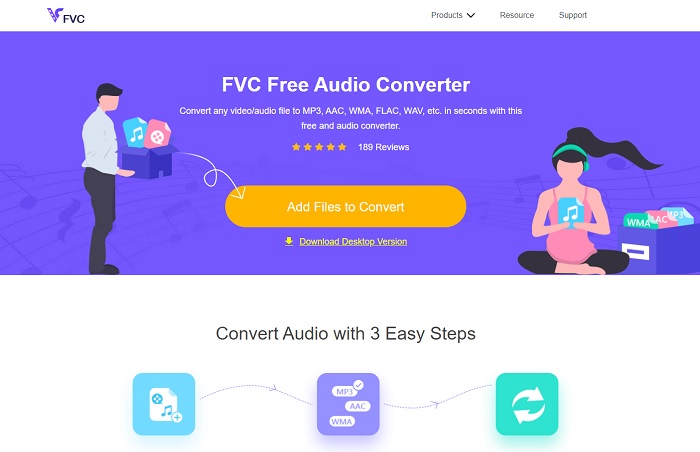 FVC Free Audio Converter is the best MP3 to WAV converter online. Because it has the same minor features the FVC Video Converter Ultimate can be brought to you. So, expect nothing less while using this tool although the major parts of the premium are not presented here. Because it is free of charge, if you want to try it you can click the hyperlink provided only for you. So, before anything else let's start on how to use this web-based converter.
Step 1. To access the tool, you must click this link.
Step 2. Click the Add Files to Convert to start the tool.
Step 3. After launching the tool, select the MP3 file you want to be converted and click open.
Step 4. Select the format below then click Convert to start the process.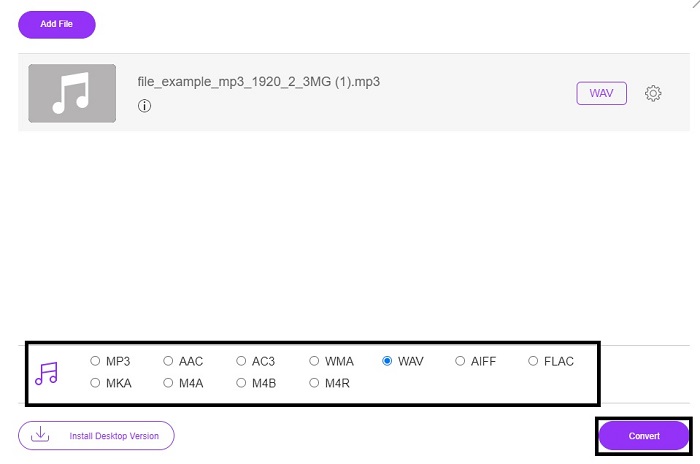 Step 5. It will only take a few minutes and after the conversion is done. Click the folder to locate the file you just converted.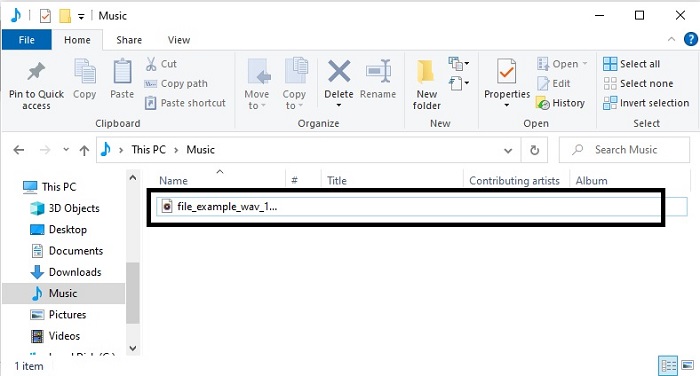 2. Cloud Convert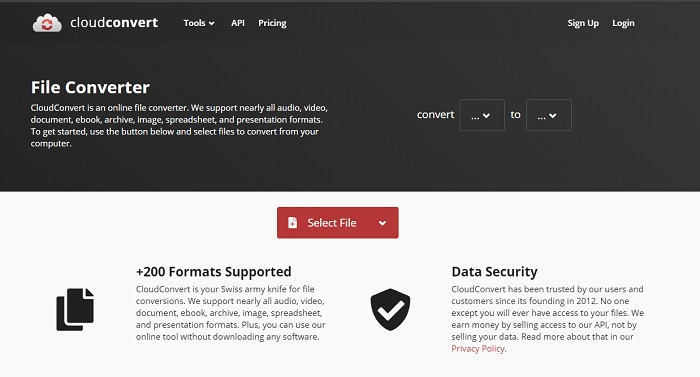 Another tool you can access over the web is Cloud Convert into a new format. It is the best in the market when we talk about conversion but you can't adjust or change the bitrate, fps, and codecs as well. But if you may like to convert text files into a new format then this tool is a must to try.
3. Convertio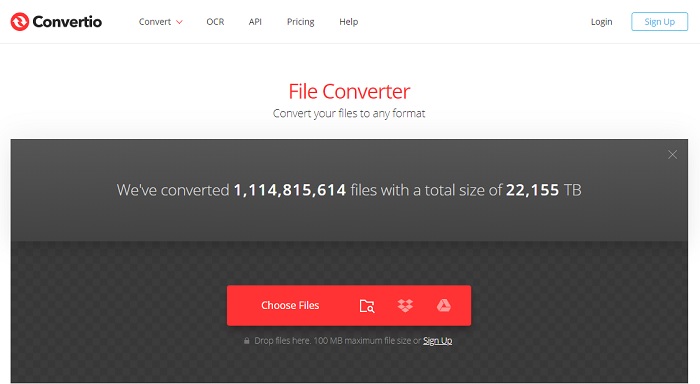 Just like Cloud Convert, Convertio was created to be free of charge as well. Speaking of converting it also provides powerful compression and conversion. This tool is used by many users to convert because of its on-point instructions and the simplicity of it. Although you can access the tool on the web, the main website has a lot of ads in the web interface which is a bit annoying. Especially if you don't want to be disturbed while converting.
4. Online-Convert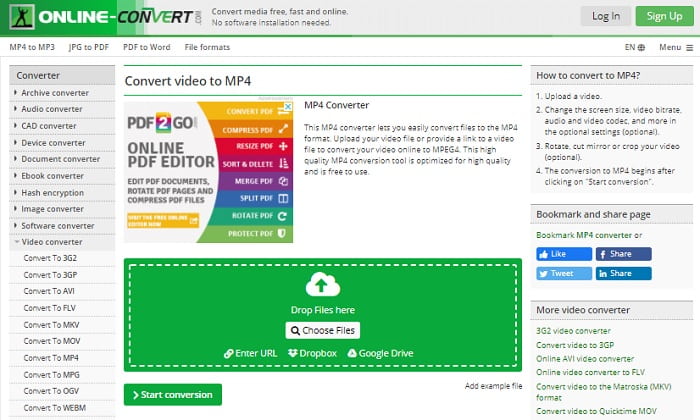 This tool has a lot to offer in converting also it is very informative too. Online-Convert provides advanced features on which you can modify the bitrate, resolution and channels. If you're new to converting this tool must be a bit overwhelming to do. Also, if you insert the file on the web interface you must wait for it to be processed. Not only that, there is a limit to convert and that is only 100mb so if you want to convert the number of files. Then you must buy the premium tool to remove the ads as well.
5. 123 Apps- Audio Converter
In this webtool you can do the conversion effectively and efficiently. Although, it supports only three formats for audio. 123 Apps - Audio Converter is one easiest tool. You can just open this tool, insert the file, choose the format and convert as easily as that. But the downside of this tool, there are some reports that after the conversion the quality audio became low.
Part 3. Comparison Chart of the Converters on the List
Learn the differences of each tool and let's compare them accordingly.
| | | | | | | | |
| --- | --- | --- | --- | --- | --- | --- | --- |
| Features | FVC Video Converter Ultimate | iTunes | FVC Free Audio Converter | Cloud Convert | Convertio | Online-Convert | 123 Apps- Audio Converter |
| Audio Converter | | | | | | | |
| Editing Features | | | | | | | |
| Modifying Bitrate, Fps, resolution or alike | | | | | | | |
| Program Supported | Desktop based tool | Default desktop-based tool | Web based tool | Web based tool | Web based tool | Web based tool | Web based tool |
| Operating System Supported | Available in All OS | Apple's supported product only | Available in All OS | Available in All OS | Available in All OS | Available in All OS | Available in All OS |
| Price Range | For 1 month: $25.00 For a year: $31.20 For Lifetime License: $55.20 | To remove ads: $10 per month $15 a month for a family of six $5 per month for students | Free of charge | Free of charge | Free of charge | For the additional 8gb: Monthly Subscription $70 USD billed monthly Yearly Subscription $672 USD | Free of charge |
Part 4. FAQs about MP3 to WAV
What is the meaning of WAV?
WAV means Waveform Audio Files; it is an uncompressed lossless format.
Which is bigger in file size? MP3 or WAV?
Although both formats store audio files, WAV is much larger than MP3. In some cases it can go up to 15x larger than MP3 because it is uncompressed. You can click here to learn how to convert WAV to MP3.
Where can I record WAV?
To record you must use the unrivaled tool over the web. Especially because this format is uncompressed so you must be careful not to lose data while recording. And that being said, FVC Screen Recorder is the unrivaled WAV recorder. It can record and edit as well to make your output much better in visuals and sounds. To know more you must download the software into your drive.
Conclusion
As the race comes to an end, it is now clearer to us that there is one winner. Just by acquiring this tool you will feel like a king of the world in recording. FVC Video Converter Ultimate does the most job that the other recorder can't do. If you have a problem recording a video, audio, or gameplay then you must claim the upper hand if you choose the right bet. Place your all to the FVC Video Converter Ultimate and get the easy win on the way.