5 Free Ways to Fix Movavi Screen Capture Audio Out of Sync Problems
The Movavi Screen Capture video and audio out of sync problem has been complained by many users. It is a disaster that the Movavi audio out of sync after a long time recording. Why does the Movavi Screen Catpture audio sync problem happen? Is there any solution to fix Movavi out of sync audio? If not, what screen recorder can be the best Movavi Screen Capture free alternative? Don't worry about that. You can get the answers to all those Movavi audio not syncing problems here.

Part 1: Why Movavi Video and Audio Out of Sync
Here are the common reasons accounting for Movavi Screen Capture audio out of sync.
1. The original video and webinar is desync when the Movavi recording starts.
2. Not install the proper Movavi codecs.
3. The recording file is too long or too short.
4. Two recording files are too close to matching frames.
5. The video track is moved ahead of the sound while editing with Movavi Screen Capture by mistake. (Merge videos here)
6. Improper screen recording settings can lead to Movavi audio out of sync problems as well.
Part 2: 4 Ways to Fix Movavi Audio Not Synced with Video
You can use the following tips and tricks to troubleshoot Movavi screen recording audio out of sync.
Way 1: Shut Down Other Background Programs
If you open too many programs in the background, the Movavi audio desync problem occurs. Therefore, close all running programs to minimize the system load. Later, you can only open Movavi Screen Capture for screen video and audio recording.
Way 2: Disable Hardware Acceleration
If Movavi audio is out of sync, you can go to Movavi Screen Capture Settings. Choose Preferences to disable Intel hardware acceleration, NVIDIA GPU acceleration, and other related options. Click OK to save changes. For Windows 7 and Windows Vista users, you can uncheck Disable Aero theme during capture as well.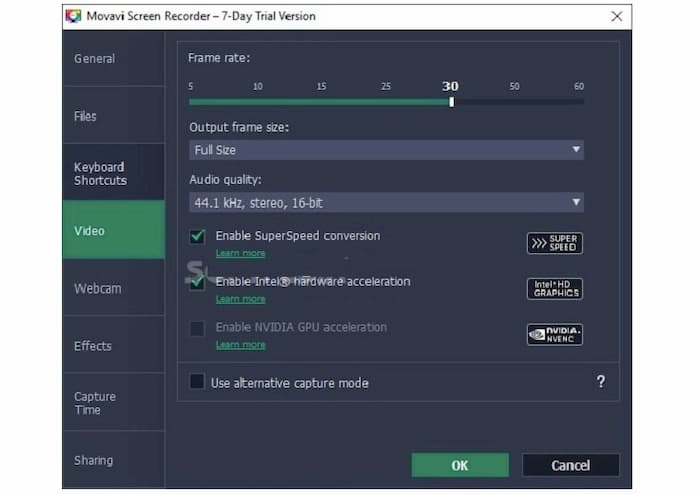 Way 3: Manually Match Video and Audio Tracks
You can see the video and audio track on the Movavi timeline after recording. If the audio is out of sync, you can drag and drop the audio track to match the video track manually.
Way 4: Adjust Movavi Format and Video Settings
You can change the output video or audio format to fix Movavi audio not syncing. Moreover, you can go to Movavi Settings, Preferences, and Video menu. Set the Frame Rate to 25 FPS. Click OK to close the window. After that, you can record screen video with Movavi Screen Capture again.
Part 3: Use Movavi Free Alternative to Bypass Audio Not Syncing Issues
Movavi Screen Capture is a paid screen recorder. If you think Movavi Screen Capture is not worth to buy, and the Movavi audio out of sync problem still exists, you can use FVC Free Screen Recorder as a free alternative. It is a 100% free online screen recorder for Windows and Mac. You can record screen video and audio without a time limit. There is no watermark in the output video file. So you can feel free to record with the Movavi Screen Capture free alternative.
Step 1: Visit the FVC Free Screen Recorder online website. Click Start Recording and Download to install the FVC launcher quickly.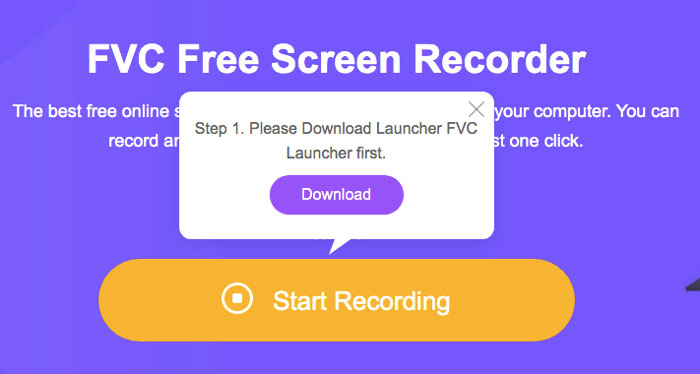 Step 2: You can capture screen video with full screen and customized size. To record video with computer audio, click the Audio icon to enable audio recording.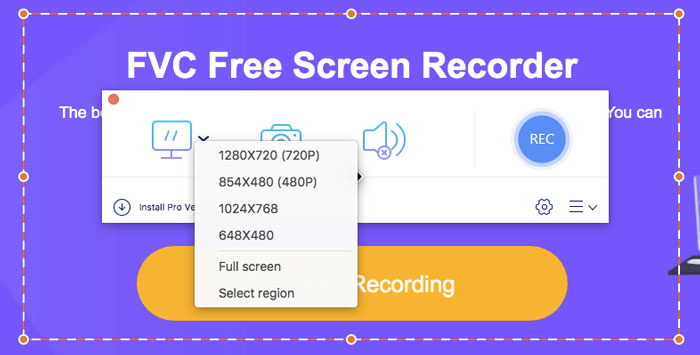 Step 3: Click the Settings icon on the lower right corner. You can change the output video format, quality, codec, frame rate, output folder, and other details. Click OK to save changes and move on.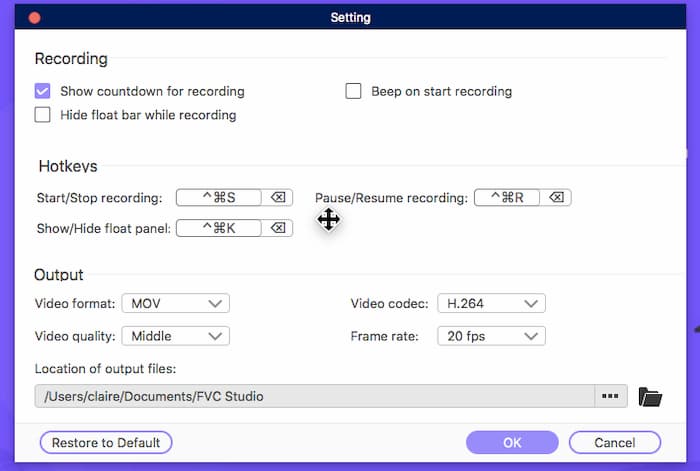 Step 4: Click REC to enable screen video recording. When you stop recording, you can get the recorded video from the Menu drop-down list directly.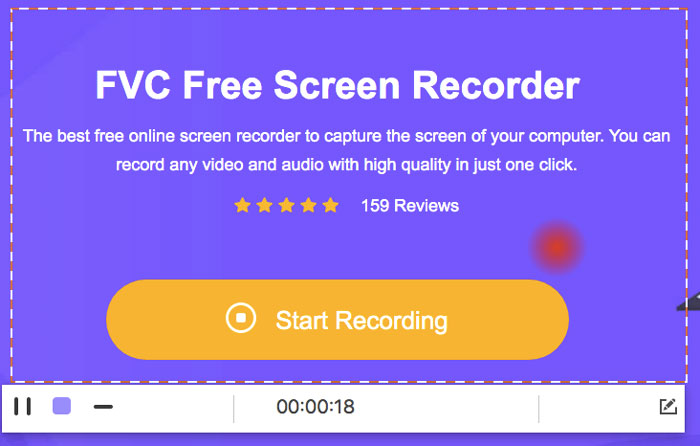 Part 4: FAQs of Movavi Audio Out of Sync
Is Movavi Screen Capture Safe?
Yes. The official Movavi Screen Capture download package is clean and safe. Just don't go to unauthorized websites. You can always visit the Movavi Screen Capture website to get the latest version.
How to fix Movavi Screen Capture not record system audio?
Movavi Screen Capture doesn't allow users to record video with system audio in the free trial version. You need to upgrade to Movavi Screen Capture full version to unlock this feature.
How to fix Movavi playback problems?
To fix Movavi Screen Capture not recording and working issues, you can reinstall the codec pack and Movavi software. Turn off third-party audio enhancing software and heavy-loading programs. Moreover, check and update the sound card drivers. If you still cannot record video and audio with Movavi Screen Capture, you can run FVC Free Screen Recorder instead.
That's all about Movavi audio out of sync troubleshooting. You can use the above solutions and alternative screen recorder to fix the problem. If you don't have high requirements for screen recording, FVC Free Screen Recorder can meet your demand. There is no maximum time limit or watermark. You don't need to upgrade to the full version to unlock all features. By using FVC as the free Movavi Screen Capture alternative, you can record Windows and Mac screen with audio for free permanently. By the way, it is also a fast way to bypass Movavi audio desync issues.