Plump for the Best M4A to WAV Converters Online and Offline
M4A format is known as MPEG 4 Audio, it is a type of container used to store audio only files just like the MP3. Unlike any audio format this M4A is still in the development stage. It means, some of the media players can't play M4A format because of the technology behind it. Because it stores a good quality of audio but in a small size. Thus, to play M4A you'll need to convert it to a playable format like the WAV. Maybe you're thinking why WAV, it is simply because it is supported on a lot of platforms. So, let's study on how to change the M4A to WAV and which tool is the best in this converting problem. To know more about the tool individually check the description below with some provided steps on how to convert.

Part 1. How to Convert M4A to WAV Online [Web-based]
1. FVC Free Audio Converter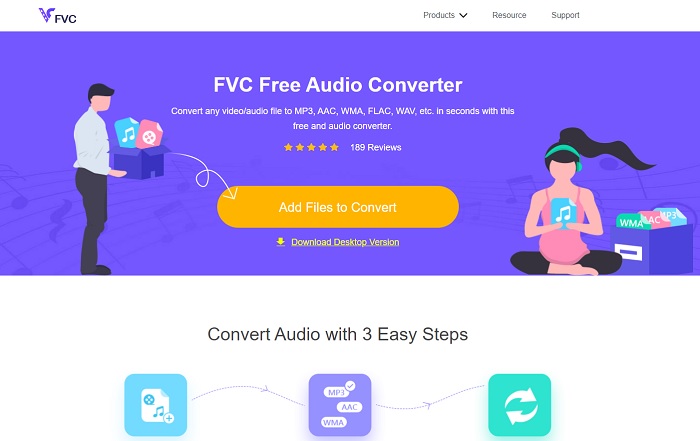 FVC brings the best converter online, the FVC Free Audio Converter. Learn how to convert M4A files to WAV online with this tool as it brings the best output. But the major features of its premium version aren't presented here because this is the only free version. But let us tell you this, converting any files in here is safe, easy, and efficient as FVC wants you to have. Also, you can change the bitrate, fps, and resolution unlike the other online tools that are listed here and even outside this article. To know how to use the web tool, then you must copy the steps provided below and let's get started.
Step 1. Click the hyperlink provided above to go to the main website.
Step 2. To start the tool, click the Add Files to Convert button and click allow.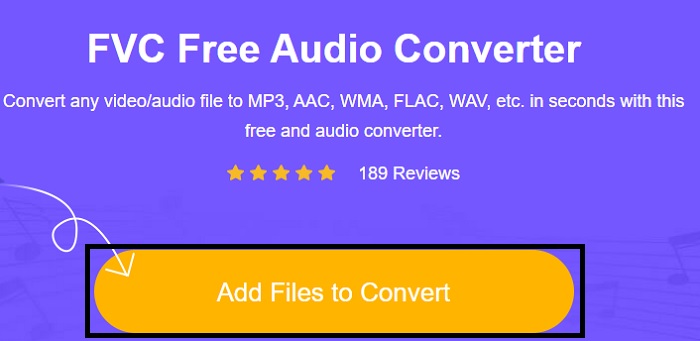 Step 3. Choose your M4A file and click open to insert the M4A file.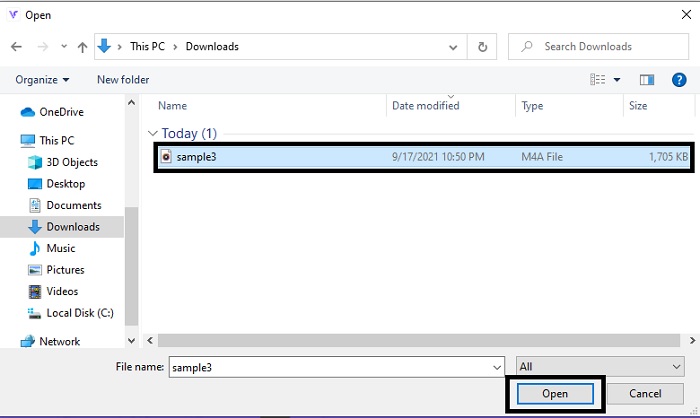 Step 4. To change the M4A format to WAV, select which format you want below. After that click the Convert button to start the process.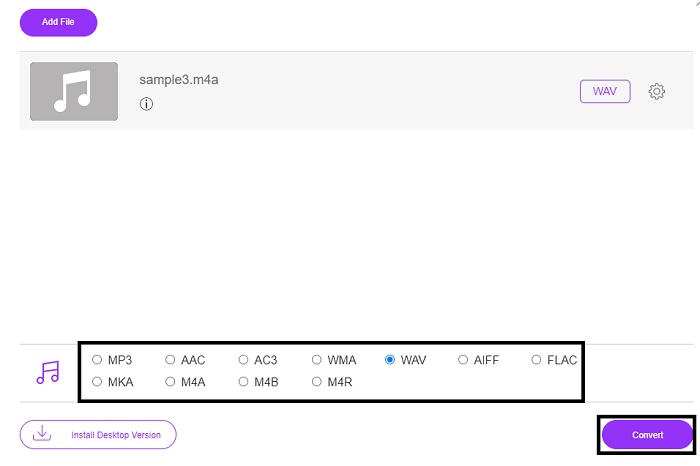 Step 5. After the file is done, go to the file manager to check the converted audio you just made earlier.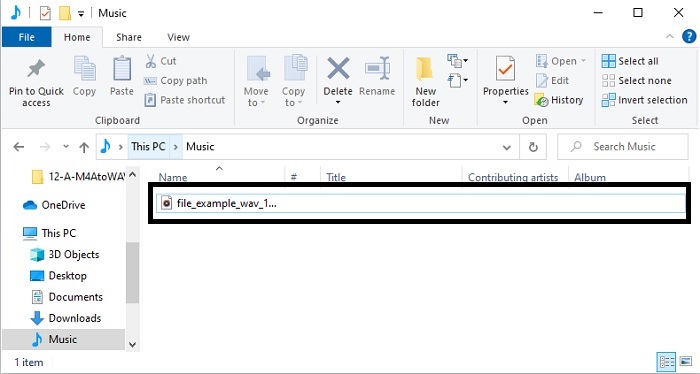 2. Zamzar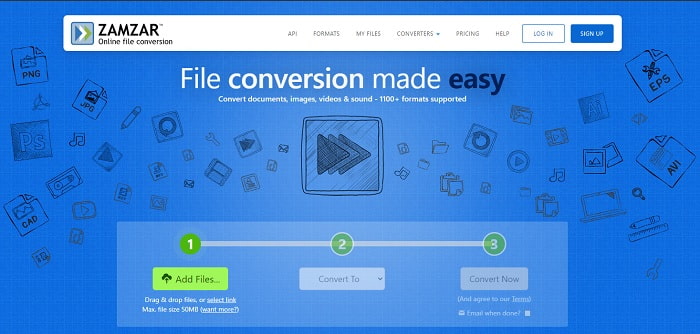 If we will talk about one of the best tools to convert M4A to WAV on Windows 10 online then make way for Zamzar. This tool is the easiest way to convert a media file into a new format as you can choose from its drop-down. Although, this tool has a lot of formats supported like the FVC Free Audio Converter. But the down-side of using this is that you can't modify the file that will fit you the best. Settings in here aren't presented and this would not be the best tool to be used by the pro. Who wants to have the best audio quality after conversion.
3. FreeConvert.com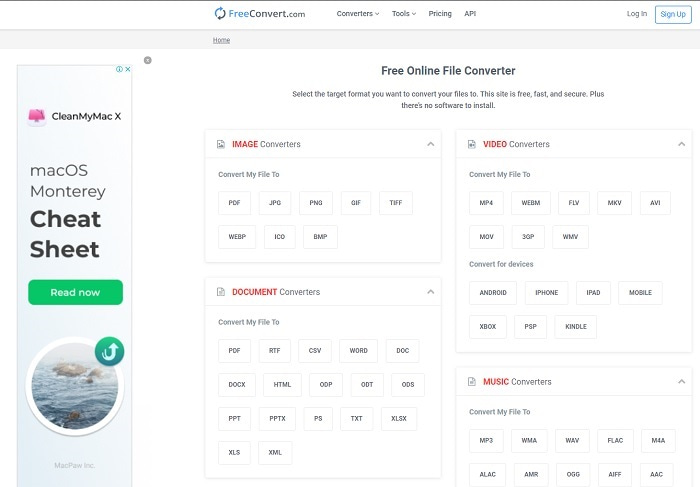 Convert any files in FreeConvert.com as it supports different varieties of file formats. Whether it is images, audios, videos, and documents as well. Another advantage of using this is that you don't need to download the tool to function just like the first two tools above. Although it is one of the ideal converters you can use, the ads on this tool are everywhere. So, be careful not to click them because most of the ads carry viruses inside of them. But no need to worry because the ads here are restricted to rated PG at least.
Part 2. Top 3 Ways on Turning M4A to WAV Offline [Desktop – based & Default App]
1. FVC Video Converter Ultimate
Convert M4A to WAV on Mac and PC with the help of the best converter in town, the FVC Video Converter Ultimate. This is used by millions of users as their personal choice converter because of its fast conversion process and efficiency as well. Even if you combine all of the tools presented here still this tool will stand out. Having difficulties because your converter doesn't provide enough features like enhancing and audio boosting? Don't worry because we provide this feature. As to the loyal users of this tool, who's standard is high FVC Video Converter Ultimate is always there to make you satisfied. So, without any more delays, let's start on how this ultimate converter works by following the steps accordingly below.
Step 1. Before you can convert M4A to WAV you must download the tool first. Install it and change the set-up after it is done click the finish to save.
Step 2. After launching the tool, go to the Add Files to insert the file or you can also click the plus sign if you want, they both open the file folder to insert files. If the file is more than two then you must drag and drop it to the interface.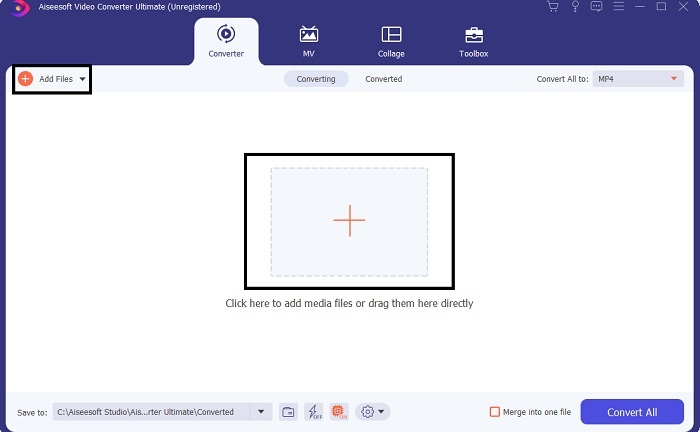 Step 3. After the selection, click the drop-down to change the audio format and choose the format you like.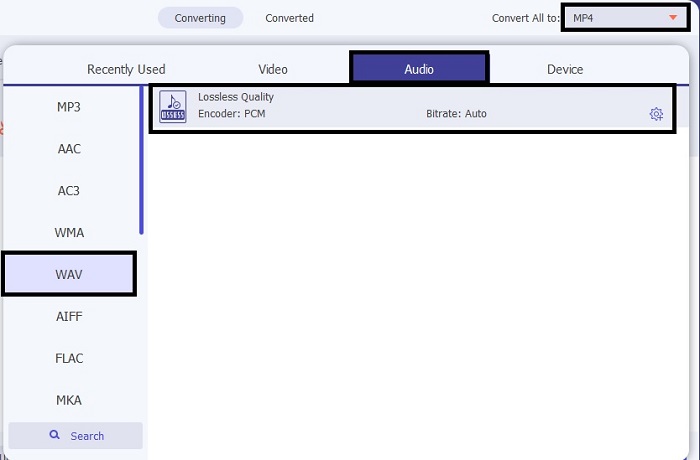 Step 4. If you're done choosing the final output. Click now the Convert All to start the process of conversion.

Step 5. If the conversion is done, a folder where your file has been saved will be opened into the screen. Click it and listen to the converted file you just did earlier. Additionally, if you want to make your audio sounds better then go to the Toolbar and find the Audio Booster first before you convert.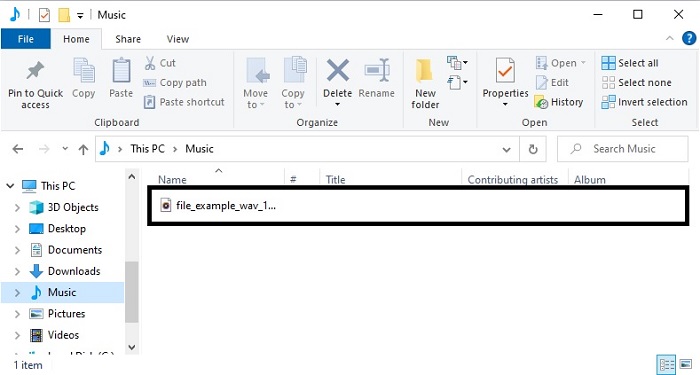 By the way, this tool also lets you change the M4A videos to MP3, OGG, AAC, or other popular audio formats without harming quality.
2. Audacity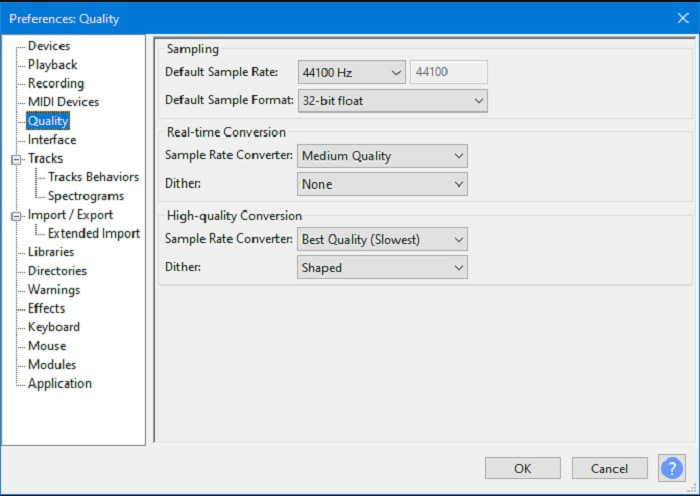 Using Audacity as your converter is not a mistake as this provides a good conversion as well. You can convert M4A to WAV on Audacity even if it is offline. But this tool is not that cheap compared to the first tool above and the user interface of it is such a lame. Looking at it makes us somehow feel tired and bored. The process of conversion here is slower than it may seem. Not only that the formats also are limited but if we talk about the best converters Audacity still can be at least at the top 15.
3. iTunes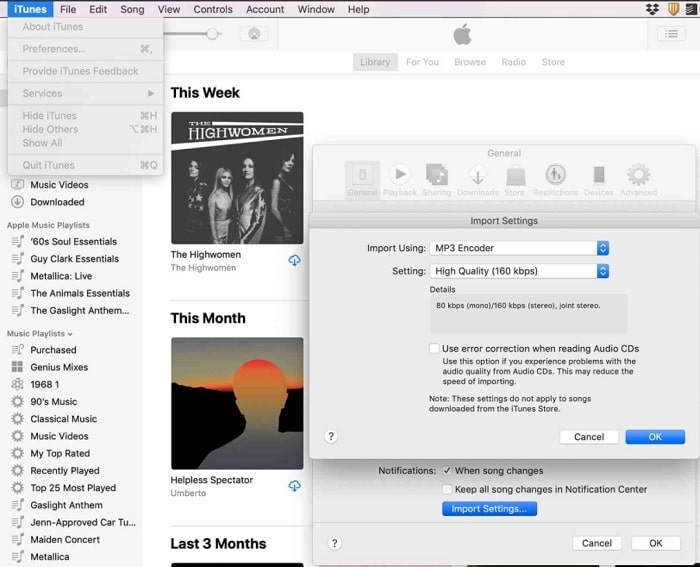 The default media player of all Apple users now has a converter and yes iTunes can do conversion as well. Although, learning how to convert M4A to WAV in iTunes is a bit stiff because it has a lot of process to do. Unlike any other tool presented here, even the web tools, this tool is very hard to use as a converter because of the process you need to fulfill. And in some cases, you can't convert a file into your desired format because it is limited. Also, you can't access iTunes if you don't use Apple products. But if you want to try converting your format here then this must be your chance if you are a fan of Apple.
Part 3. FAQs about M4A to WAV
Can I use VLC to convert?
Yes, you can use VLC media player to convert. Although you can convert, expect limited resources of formats here if you start converting. But it is worth to convert M4A to WAV on VLC even though it is an audio format but remember don't expect a lot if you use this as your converter.
What is the difference between M4A and WAV?
M4A and WAV both give us the chance to save audios with very high quality. But the difference of the two is a lot to explain but let us distinguish the main differences. M4A is an audio compressed file that uses lossless compression. And it is widely used as a substitute or should we say successor of MP3 format. But the WAV is used by many professionals to save and record audio because it is not compressed and gives the best quality as well.
Which is better, M4A or MP4?
As said earlier in this article, M4A can only contain audio files. On the other hand, MP4 is widely used because it is a multi-purpose container that can contain both audio and video. If you want to store audio then go to M4A and if you want to store video and audio then use the universal MP4 format. Want to convert MP4 to M4A, click here to learn more details.
Conclusion
To end the problem, you need to choose the long-term solution so you don't need to use other third-party tools to do it. Just like the FVC Video Converter Ultimate, it is designed to be future proof because of the features available here. Unlike any of the tools above, converting in this ultimate tool is super easy even if you have a blind fold in your eye, you can still do the conversion process. Actually, the amazing thing about this tool is that it is a multipurpose as well. To give you an example of this, it is not just for converting but you can also enhance, create, and edit your file here. So, take nothing but the best converter in town and that is FVC Video Converter Ultimate.