Complete Review About the 6 Latest Filter Apps on Your Mobile Devices
While searching over the browser, many users' queries are all about filter apps they can use on Android and iPhone. Because they want to make their images or videos look better in many ways. However, the market for filtering software is vast, and choosing the best might be difficult for us because these apps have a lot of different features to offer. But today, we will present to you a review of the top eight video filter programs you can download on your Android and iOS. So, to get this thing started, read the following details below and determine which app suits your needs.

Part 1. Top 6 Video Filter Apps Available to Download on Different Mobile Devices [iPhone and Android]
Top 1. VSCO: Photo & Video Editor
Available Platform/s: Android & iOS
VSCO: Photo & Video Editor is the best video filter app that offers its users the best presets or filters you can use to make your video and image better. This app is known for being a one-tap app because it can easily customize the intensity of every filter by sliding the sliders; with it, you can either go on the softer side or the intense side. Further explanation, this app supports basic editing and some advanced editing you can make, such as settings, color, exposure, vignette, sharpness, and more. However, you can only use this app for approximately seven days for free, so after that, you will need to register and utilize the tool's full functionality.
Top 2. SNOW -Beauty & makeup camera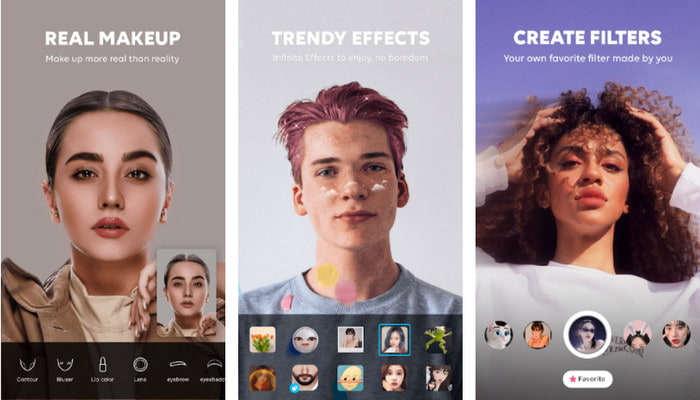 Available Platform/s: Android & iOS
SNOW- Beauty & makeup camera is a free filter app that offers users plenty of filters they can use—one of the best things we love about this app is its exclusive seasonal filters that change every month. Each filter it presents is profile-worthy selfies which means you can use it as a profile. Not only that, this app supports the most basic and pro editing features you can use like slimming, color adjustment, beautification, etc. However, the users have many complaints about the app glitches and bugs in the recent updates. Also, you'll need to have an internet connection to use this app and load the filter you want to use.
Top 3. SODA- Natural Beauty Camera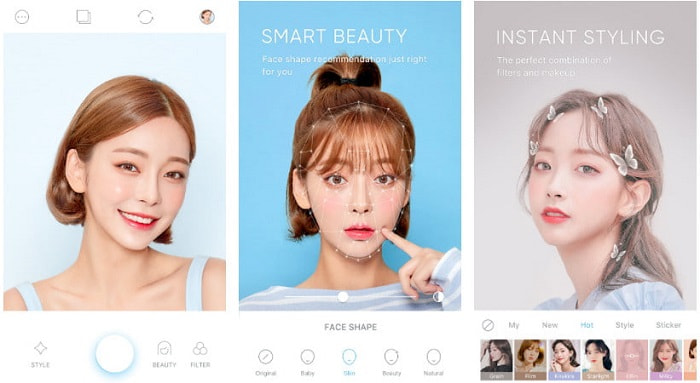 Available Platform/s: Android & iOS
SODA- Natural Beauty Camera is the skin smoothing video filter app you can download on your mobile device. This app doesn't concentrate on the complicated filters but focuses on a set of beautification. So, if you want to have glass skin like your favorite idol, this app can help you achieve that. As we said, this app is a combination of filters and makeup that you can download within the tool. Although the tool is great, it still has some problems like the SNOW- Beauty & makeup camera, like the delay when you took a film with the app.
Top 4. 1998 Cam- Vintage Camera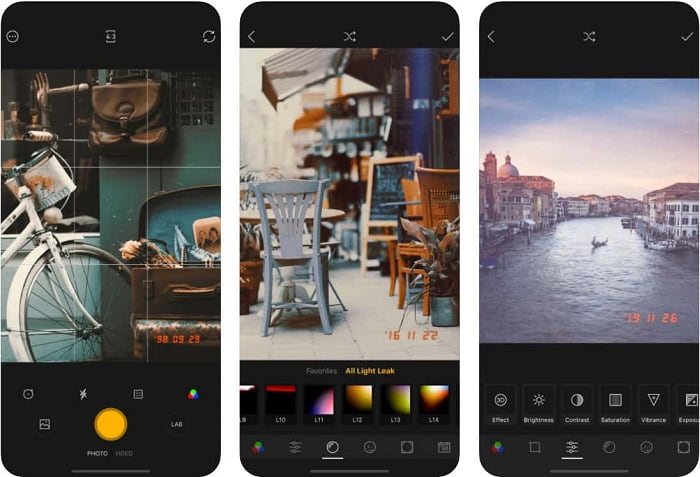 Available Platform/s: Android & iOS
If you are a fan of the 80s video filter app, you can download the 1998 Cam- Vintage Camera instead. This app brings back the time when we used analog cameras to take film, and it has the retro-kinda vibe when you use the filter this tool provides. Moreover, if you like to shoot film with an intense sharpness, this is the app's strong suit. Another great thing this tool brings is that every film you take has the classic date and time stamp. So, if you love the oldies type of camera, this tool will give you that, but ads are popping out of nowhere, and it is unavoidable.
Top 5. B612 Camera & Photo/Video Editor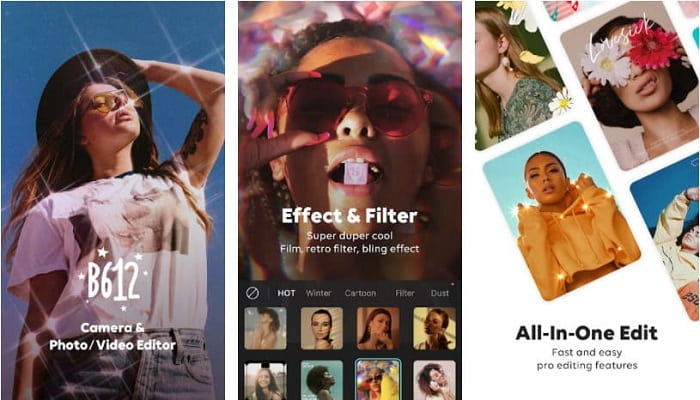 Available Platform/s: Android & iOS
B612 Camera & Photo/Video Editor gives you the chance to create your filter to make it unique from others. The best filter app can help you create various remarkable filters within a few touches. You can be the most creative person if you use this tool because of its features and background music you can add. So, if you want to create a cute video or image, you can rely on the filters and stickers this tool provides. But the tool became laggier than the previous version of it, and sometimes the template freezes out and needs to reboot the app to use it again.
Top 6. Polarr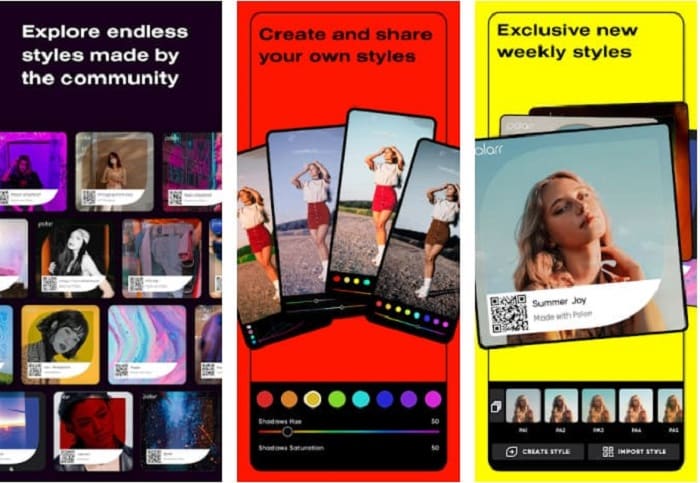 Available Platform/s: Android & iOS
Polarr, this video filter app on iPhone and Android, provides the best filters you can use and some needs to purchase before using them. Like the other filter software we mentioned, you can manipulate the depth of the filter by adjusting the slider presented with the tool. With this tool, you can create your personalized filter and share it or use the other user filters to filter videos and photos. Although the tool is full-pact on its filter, you can also use the photo collage this app provides to compile the images. However, you can't reach the tool's full potential if you don't subscribe to its monthly or yearly fee.
Part 2. Best Video Filter Software Available on Windows & Mac the Ultimate Tool [Recommended]
With all of the apps mentioned in this article, we can say they all have different characteristics and abilities to become the best vintage video filter app. The Video Converter Ultimate is the only tool that presents the most advanced video filters you can use to bring your video alive. Unlike the limited filter features you can get on mobile devices, you can only add the filters that you can only get on a desktop. But the video editor is not available on iOS and Android, so if you look at this on Play Store or App Store, you will fail to attain it. So, if you have a desktop, you can use this app tool and follow the tutorial we present below to add the filter on your video successfully.
Step 1. To download the tool on your Windows or Mac, click the button below. Proceed on installing the tool by following the simple process and opening it.
Step 2. Add the video file you want to add some filter on by clicking the + button or the Add Files. Browse the video file you want to upload and click Open. Also, you can insert multiple video files if you're going to; basically, it has no limitation on how many files it can convert into a filtered one.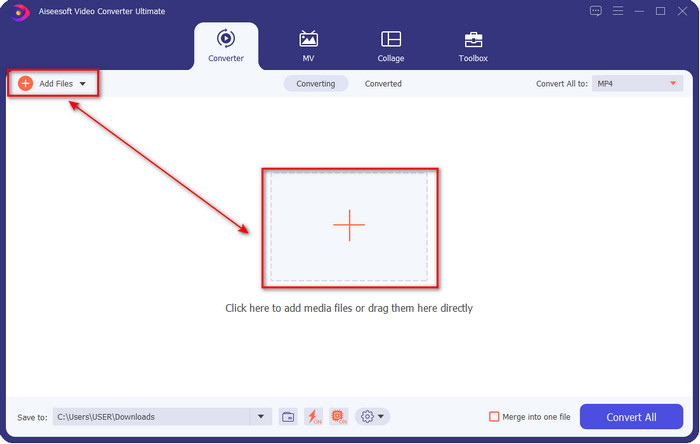 Step 3. You can now open a new window to edit the video by clicking the wand or edit button. Click Filters & Effects and try all the available filters on the setlist; once you find which fits your video, click OK to apply the filter.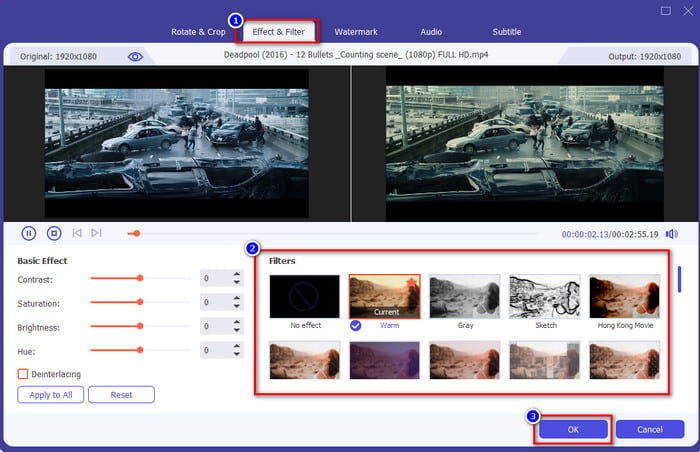 Step 4. Save the video file into your drive by tapping Convert All. You will not notice that the video is done because of the ultra-fast converting process when it starts. And voila! Easy isn't it? Well, that is what FVC wants you to experience.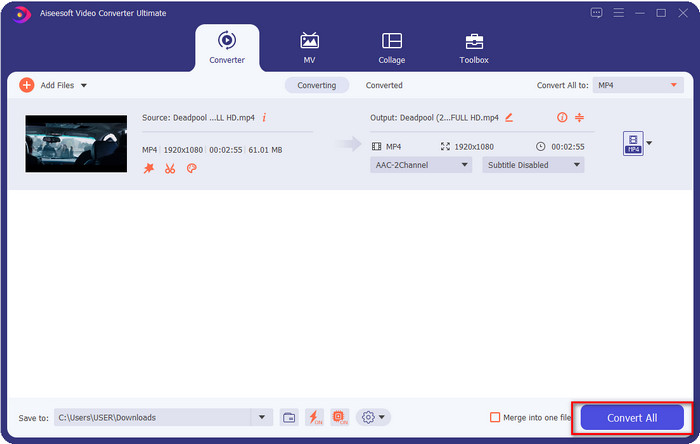 Related:
Part 3. FAQ about Android and iPhone Filter Apps
Which animated filter app is the best?
On animated filter, we can say that Snapchat is the most picked animated filters app you can download on your mobile phones. Instagram is next to it; with its built-in filters, you browse the filter you need and use it. Although we present two apps, there are still many animated filter apps you can download on your phone based on your demand.
What filter is the most commonly used on Instagram?
The Juno is the most picked filter you can use on Instagram because it is flexible, and it can add warm vibes to your video or image before you post it on Instagram. Although it is the most picked, it doesn't mean that it is the best; there are still different filters available on Instagram, you can check them out and try them if you want.
What is the first thing I should look for in a filter app?
The first thing you should look for in the filter app isn't the setlist of filters but the program's compatibility with your operating system. Even though the filter app has the best filters, it is nonsense if it isn't available on your platform or device.
Conclusion
As we gathered all of the video filter apps, you can provide strong evidence of each tool. Although we present six different filtering apps, you download them to use. To save some time, we review all of it to choose which suits you well and avoid downloading the app to test it out. Even though these tools have different filters, it is best to have a Windows or Mac to use the Video Converter Ultimate. Why? The tool presents more in-detailed filters you can find on desktop filtering apps. So, if you want to add the best filter to your video, you must use the ultimate tool to have the ultimate output for this ultimate task.