How to Speed Up Video Online: Extensive Approaches Available on the Internet
The online class is another teaching method used for blended curriculum, especially this pandemic, and giving video presentations as an alternative for synchronous courses. However, most of the video presentations that take an hour to finish are so dull to watch. Some students have no choice but to speed up or fast forward the video presentation to pick up essential details about the lesson. This article is perfect for mending this kind of issue most of the students have. Here are the given examples of how to speed up a video online.

Part 1. Different Ways Available in Increasing Video Playback Speed
Speeding up videos may sound unusual because all videos play at average speed. But some people want to watch a video clip 2x faster than the average. For instance, for other people, their reason was to skip those not essential details of a video that can make a movie boring to watch, for example, if you're rewatching a movie. You only want to skip the conversation scene and forward it to the action or climax part. In comparison, some want to watch videos in a fast manner. There are editing applications that most need to purchase before using can help you with this dilemma. However, the following software and web tool below will help you speed up a video online for free.
Method 1. Use Clideo
Video marketing software Clideo includes creating, editing, compressing, and packaging video for distribution to virtually any online audience. It has many features, including an editing toolbox, customizing engine, and various formats available. One of the tools can fast forward and speed up the video. And if you're wondering how are you going to use it, here are the steps provided on how to use Clideo:
Step 1: Click Choose File in the interface of Clideo and upload the video clip you want to speed up.
Step 2: After you upload your video, select your desired speed to apply it to your video file at the right corner of the interface. You can choose if you want to make a video faster or make a video slower than the actual speed of your video clip. You will have a choice to mute your entire video too.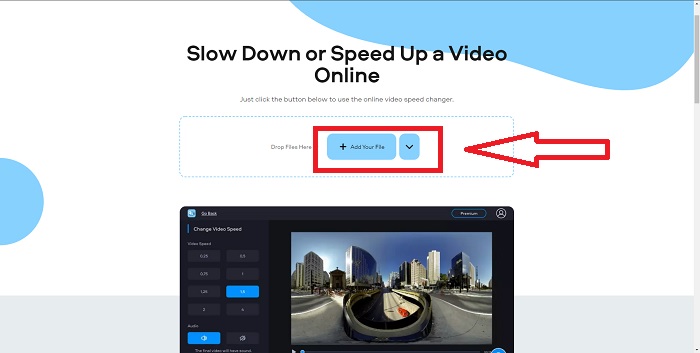 Step 3: If you are already satisfied with your desired speed in your video, select which compatible format for your video. The formats available are AVI, 3G2, 3GP, F4V, ASF, FLV, and M2TS. Then, if everything is ready to upload, upload your file by clicking Export and press Download to transport the file to your desktop.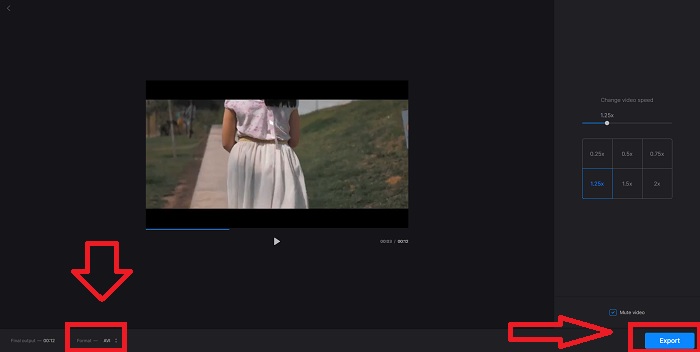 Method 2. Use Fastreel
Video editing tool Fastreel allows you to create short clips, edit videos, and use premade templates to make the process go faster and more efficiently. One of the companies behind this service is Movavi, also known for its video editing and video conversion software. Because it works in any browser – Firefox, Google Chrome, Opera, and Safari – Fastreel is an excellent alternative to desktop software for both Windows and Mac users. Same with the first webtool, Fastreel has features that can help you to speed up a video online. Follow the steps given below:
Step 1: At the interface of Fastreel, click the Use Online Tools to open all its featured tools available.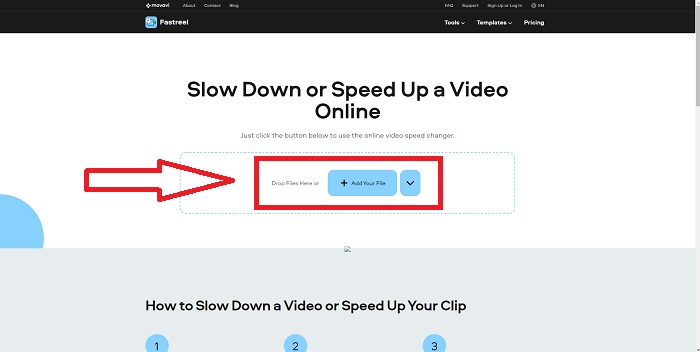 Step 2: After that, you will see the overview of all the features of Fastreel. Scroll down and locate the Effects section and click Change Video Speed to start editing the video clip. Proceed by clicking Add file and continue editing
Step 3: Lastly, adjust the playback speed, either increasing or decreasing. You will have the choice if you will export your file or use another tool of Fastreel. However, you can unlock all the other features if you click Premium.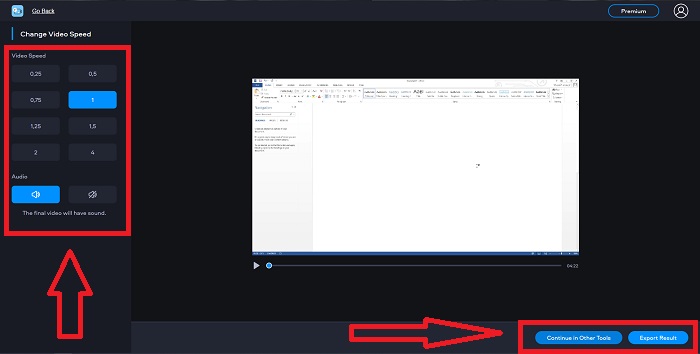 Method 3. Use Flixier
The following web tool doesn't have any limitation in file size when editing the playback speed because it can speed up a large video online. Try using Flixier, our online video editor that makes videos right in your browser in the simplest way possible. Adding text to videos and images is as easy as dragging and dropping it into the editor. You don't need to download or install any software to trim, cut, or crop videos in a matter of minutes. Regardless of your level of experience, you can quickly produce high-quality content. Introducing the steps below:
Step 1: Open the Flixier in another tab, and start importing your video clip from your desktop by clicking Import or start recording by clicking Record. Drag the imported video to the track and start editing.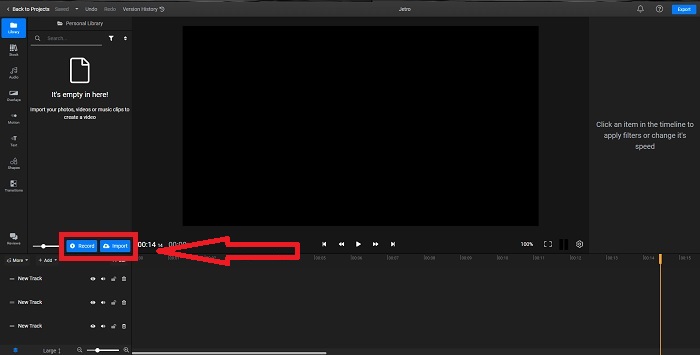 Step 2: At the right corner, you will see the Video tab in editing tools. Scroll down and click Video Speed to adjust the playback speed of the imported video clip. Select if you want to decrease your video in .5x, 1.5x, 2x speed, or you can drag the Slider if you want a specific amount of playback speed you want to apply in your video clip.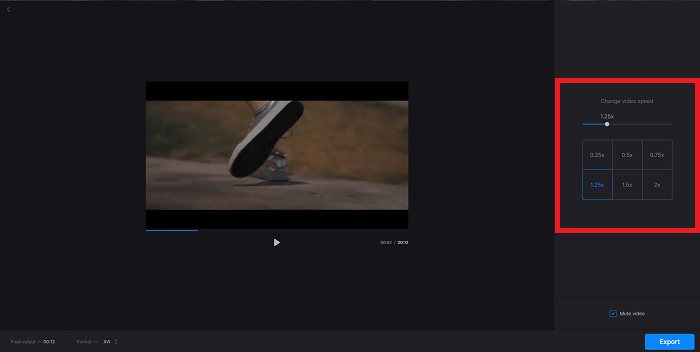 Step 3: Export the clip by clicking the export at the top right corner of the interface. After that, another interface will appear. In this interface, you can rename the exported file and choose different social media and cloud storage.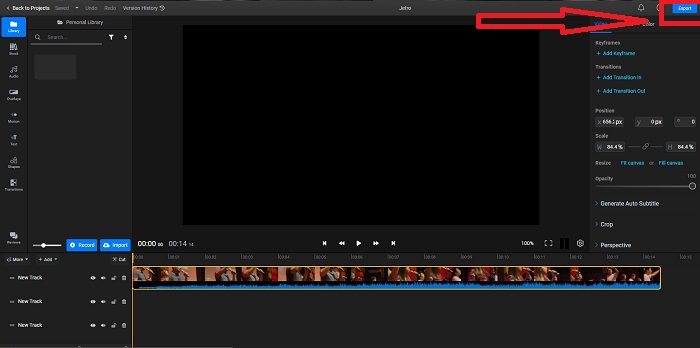 Method 4. Use Video Converter Ultimate - Easiest Way
If you're torn between choosing the best to make the video faster, don't want to use an online web tool editor anymore, and use downloadable software. Try using the Video Converter Ultimate in editing your video and even customizing the playback speed.
Step 1: Click the Free Download option to save the software to your computer's hard drive. After that, you can customize your system by installing and configuring the software.
Step 2: Once the software has been installed, run it by selecting the Toolbox option from the menu bar and then selecting Video Speed Controller from the list that appears.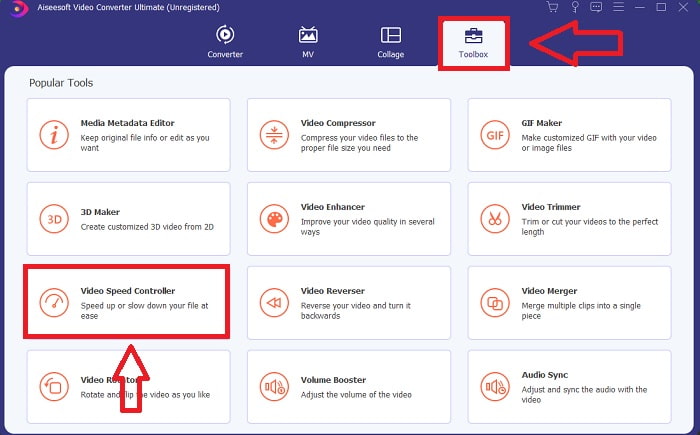 Step 3: Click the + button in your preference to add a file and then continue modifying the video.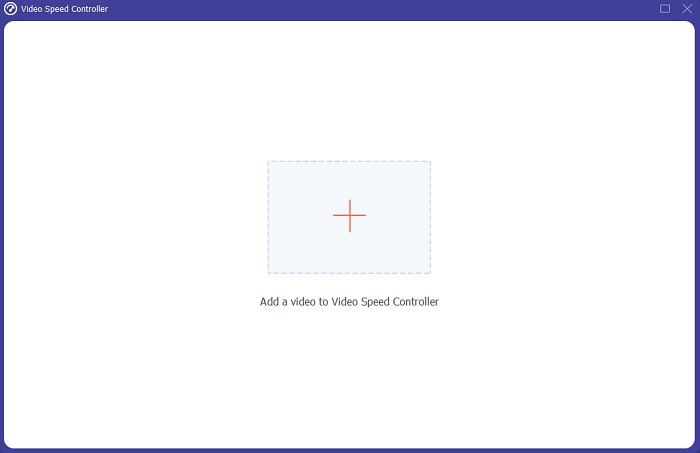 Step 4: Adjust the playback speed by choosing how many times the video speed increases or decreases.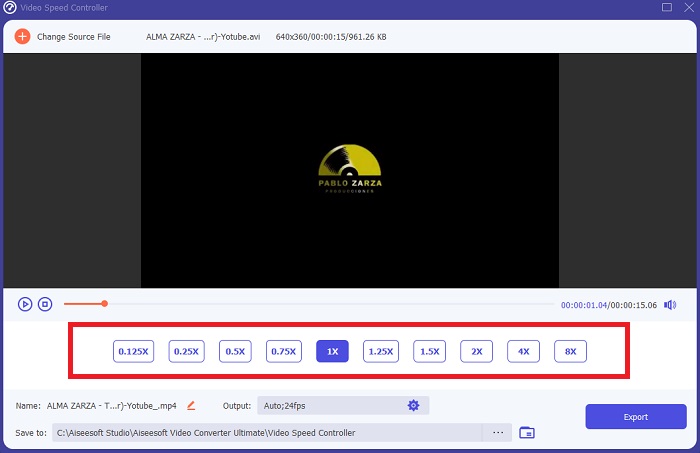 Step 5: If you finish editing the playback speed of your video clip, you can choose what output you want by editing the format, resolution, quality, etc. Click Export and determine where your file is going to save.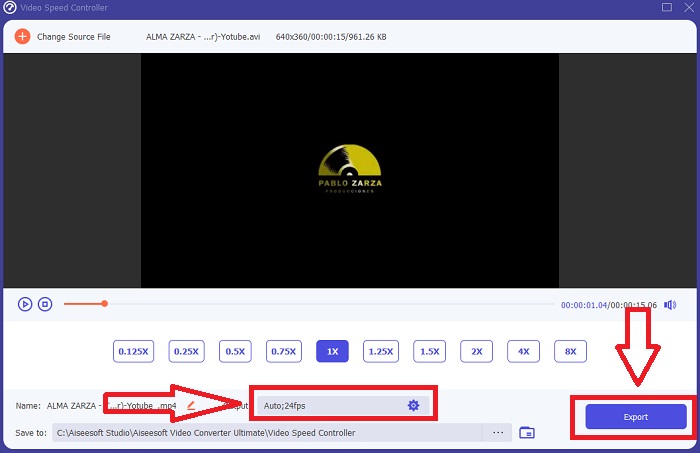 Related:
Part 2. FAQs about How to Speed Up Video Online
Does the file size of the video become smaller if you increase the playback speed?
Only the frame will be divided each time you increase or decrease the playback speed of your video. If you increase it .5x faster, the frame will be 60 frames per 1/120 seconds. In short, it can't affect the video unless the video already has a low frame rate.
Which tool is much easier to use in making video faster?
All of the tools are free to use or free to download. However, the Video Converter Ultimate is the best alternative for every web tool that has been discussed in the earlier part of the article. This tool also has many features available, and it can help you improve your video in the accessible ways possible.
Does the tool accept all formats?
No, some of the tools given can only support a limited number of formats. Some of them can convert the output to a different format. However, the Video Converter Ultimate can support various formats, and it is also available to every device. It can also speed up mp4 video online since most media players can support mp4 format.
Conclusion
Speeding up the videos can be a weird idea for most people, and it only led to some unusual purposes. However, it still benefits people who want the idea of converting their videos in a fast manner. This article may be a helpful piece of writing to people being a handful in exploring editing videos and answering all the questions about speeding up a video clip.