[Solved] How to Use Video Filters to Improve Your Video Perfectly
Make your visual media look more outstanding than the other by using a video filter. These filters can heighten the tone, make consistency, add mood, and do more. Although there are many different filter apps on the market, we always hope video editing in the Video Converter Ultimate, like adding filters. But before we provide a tutorial on how to use the ultimate tool, let's take a look first at what a video filter is and the types you can use to help you create a perfect video. Check them first to have a gist of idea about it.

Part 1. What Video Filter Is
Video Filter is popular on the entire web that helps the users create more detailed visual media without adding special effects. These filters are built-in, which means they have different designs to visual imagery by improving it on tone, brightness, depth, temperature, etc. Although filters can help you enhance the video, their purpose isn't the same as the other one. For example, if you are trying to shoot a portrait, you will need a filter suited. The following details will tell you the standard you should see to have the best video filter app you can download or use.
The list here isn't the different filters but will talk about filters' processes, benefits, and standards.
1. Adjustable Color Correcting
Color Correcting is a process of controlling the amount of light that will go on to the film. As a photographer, your objective is to have the perfect imagery by balancing sorting everything out. However, not all the time will you have the ideal blending on everything that can make your photography better. But with the Color Correcting Filter to make your videography balance it out by filtering the black-lit scene, brightness, and contrast.
2. Filters for the Perfect Job
There are many different video face filters on the market, but some aren't as good as others. Although the video editors have a set of filters, looking for the perfect filter might be hard to understand, especially if you don't have a vast idea about these filters. Even though you can try them all on, it will be a bit time-consuming if you ever do that. So, if you want to have more idea about the most picked filters on the video editor, you can go to part two.
3. Best Video Editor on the Go
The tool you must select should have video editing features to help you cut, merge, crop, and do more. However, if you choose a tool to edit, you must consider the things below. If you are a pro or beginner, you must look at your standards to have the best video editor.
For Professional:
◆ A video editor performs advanced video editing to help you do a complex task in one go.
◆ It supports different types of files to import and export.
◆ It supports importing raw video files from cameras, mobile phones, or DSLRs.
For Beginner:
◆ It must be easy to use to perform video editing efficiently.
◆ Although it is not good as a pro tool, it should have the best editing tools that a beginner needs.
◆ GUI must be less heavy to avoid confusion on the tool features.
Part 2. What are the Best Video Filters You Can Use
The details listed here are the filters you can use to help you upgrade the video. Please note that filters can't change the video quality, but they can help your video look excellent.
1. Animals Face Filter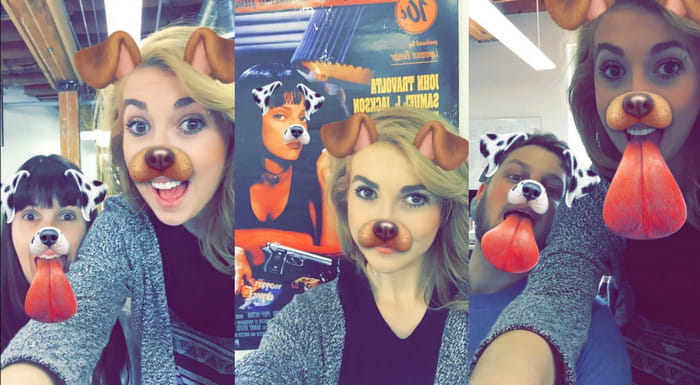 Most users love to use dog or cat filters on video because they are unique and give us a good laugh. This filter animates a different animal and other hilarious stuff, unlike other filters. Although it doesn't enhance your photography, you can still use this if you want to have an animated filter for a different purpose. Moreover, the top filtering app you can download has already added animated filters for its users.
2. Gray Filter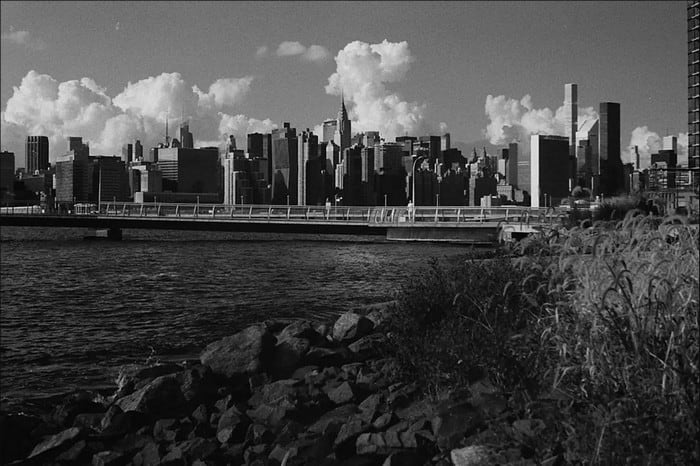 Did you miss the 90s and want to film a video in black and white? Well, Gray Filter can help to have the video of the 90s. This filter is not like the other filter that uses high contrast and colors because it uses a black and white color combination to make a 90s vibe.
3. Beauty Filter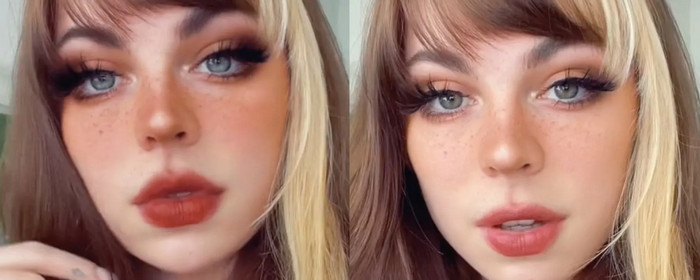 Want to film videos and have a skin-smoothing video filter? Well, a beauty filter can help you enhance your photo of yourself. With this filter, you can see many differences between the original and enhanced photography. Some influencers and artists pick this filter to improve their films and picture.
4. Warm Filter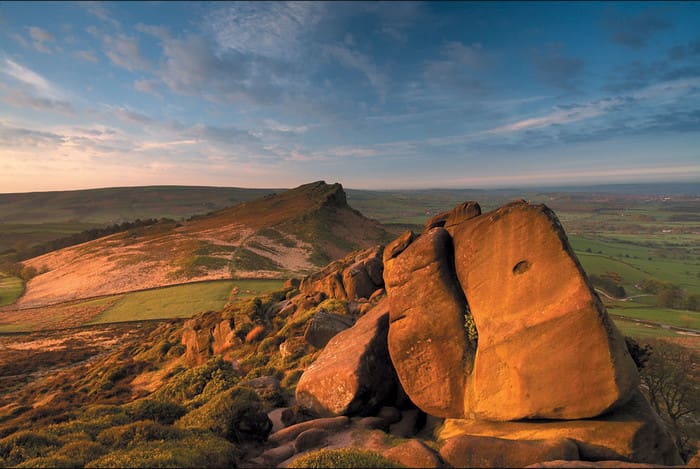 Another filter can give your film warmth to a pale look and absorb a blue cast. Warm Filter takes your video to the level where your skin tones can improve even with electronic and outdoor shade. Although it absorbs blue cast, some deep blue cast can't absorb well by this filter. But this filter is best if you want to film a video to the skies.
5. Plain Filter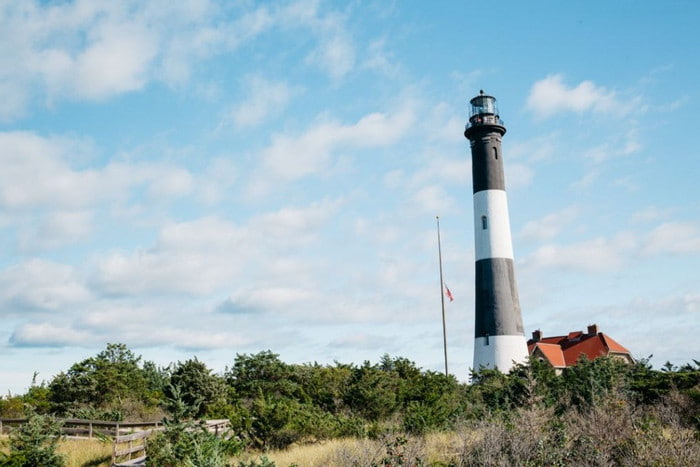 Plain Filter can give you a soft filter for a video you've shot. This filter provides soft edges and more light in color than the raw video. Although it is a filter, this hasn't much effect on the video because it retains the original but slightly upgrades. It works best if you don't want to add too much filter to your video and highlight the original video.
Although we didn't mention all of the filters, these are the most commonly used filters on any video filtering app. However, their name may vary on different tools, but the looks on their filter would be the same.
Part 3. Best Program to Download to Add Video Filters on Any Videos or Clips on Windows & Mac
You can get all of the four filters and more mentioned above if you download the Video Converter Ultimate. This software provides the most efficient way of adding filters on any video you take on any device like cameras and phones; even if you are using DSLR, you can use this tool to import the clip and add a filter on it. Unlike other filtering apps, this app is not only best for beginners; even if you are a pro, you can depend on this tool.
Moreover, if you want to have the best video editor on Windows and Mac, luckily, you can use this. So now, if you're going to add a video filter, follow the easy-to-follow tutorial below to add a filter on any video successfully.
Step 1. Download the video editor on your desktop by clicking the download button below. After you download the tool, you must install it by following the installation process and opening it.
Step 2. To add the file to the video editor, click the + button. Select the video file on the folder that will show on your screen and press Open to add it to the filtering queues.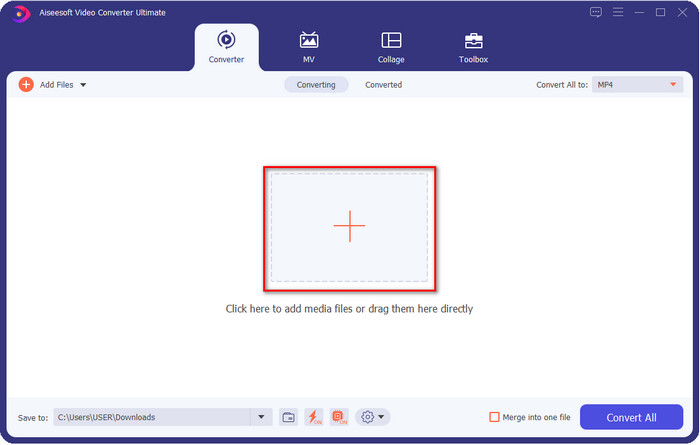 Step 3. A new window where you can edit will show on your screen if you click the magic wand button. Click Effects & Filters at the upper section, click the filter you want to use, test them all out if you wish, and click OK if you are satisfied with the filter you've selected.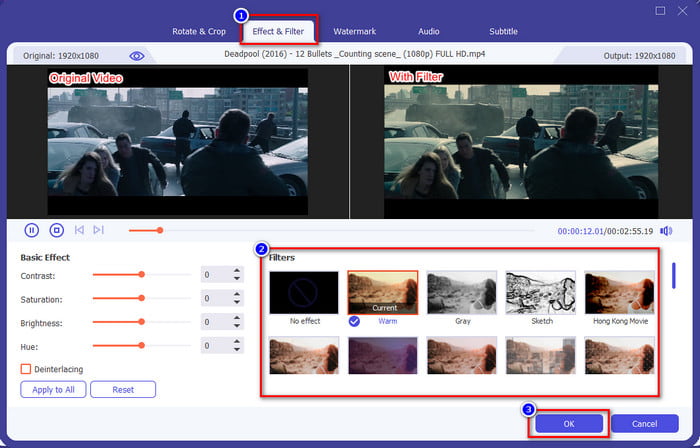 Step 4. Export the video on the editor by clicking the Convert All. Wait for several seconds to download the video file on your computer, and voila, with that, you now have the best video filtered with the help of the best video editor on Windows & Mac.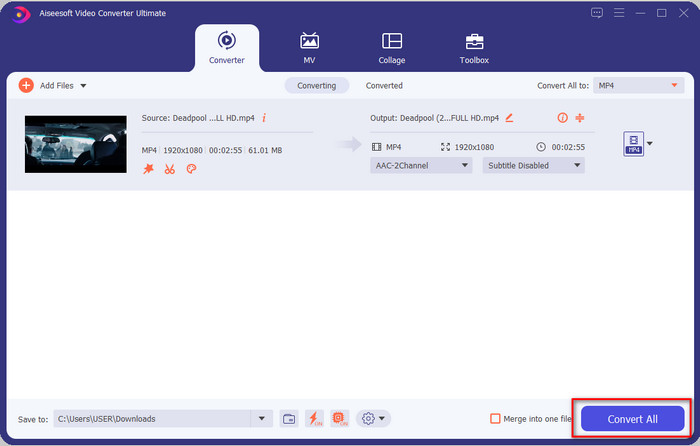 Related:
Part 4. FAQs about Video Filters
Is it safe to download a video filter app?
It depends on the website where you download it. Although it is safe to download a video editor on the web, you need to make sure that the website you're visiting is safe. Or else some can get your data and private information about you.
Do filters degrade the video quality?
Video quality might change due to the effects of the filter you add. So, if you want to retain high-quality resolution, you must think about what filter you use because it will change the video quality. But if you use a pixelated filter, it will affect the video quality.
Why did the format change after adding the filter?
The format set into the tool you are using is the standard format from the start. To avoid this happening, with the Video Converter Ultimate, you must follow these steps the Video Converter Ultimate. After adding the filter, go to the Convert All to and look for the original format, click it. Follow the final step, and now your format is retained with the filter you add to the video.
Conclusion
We have now received enlightenment about video filters and the most pick filters. Now that we have already explained what it is and the filters you can use, it is time to download the Video Converter Ultimate to add a filter to your video and make it look amazing. This tool can help you not only to add filters to your video but also to edit it in an uncomplicated way. You can have this amazing tool by clicking the download button and purchasing it to enjoy the full features this tool brings.