List of Available Tools and Platforms on Web for 3GP Voice/Video Recorder
An ISO standard format container known for its small size that is very suitable for transferring data over 3G networks and alike. Some of the advanced 3GP call recorders use this as their standard-based format. In a while, the birth of the 3gp format helped us to view huge files on our smartphones even while having a slow internet connection. Most of the users use this file as it supports video audio and text format. In such a way, users still want to record 3GP videos or save a 3GP audio file to a new format, such as MP3. In that case, a 3GP video recorder or 3GP voice recorder becomes an indispensable tool. So, keep the ball rolling and proceed to the details below.
Part 1. Best Online 3GP Recorder to Capture 3GP Videos for Free
FVC Free Screen Recorder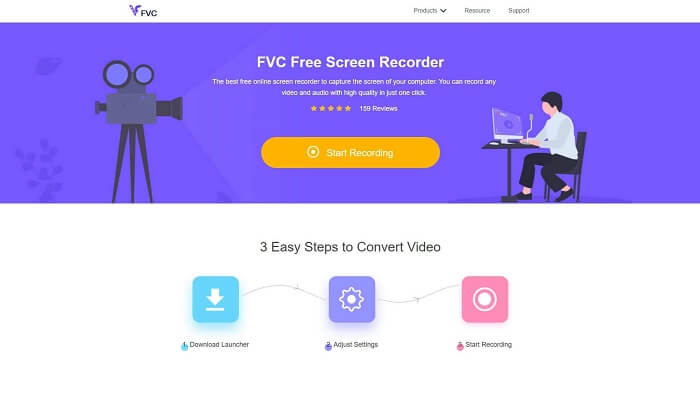 A tool that is best for the user who doesn't want to download any file and has a stable connection to do the recording. If you are that user then this is the best online free screen recorder developed by the FVC, this is the FVC Free Screen Recorder. A tool that allows the user to capture all the screen display action in your computer. If you want to record gameplay, business meetings, discussions, and such then this is the best for you. For more detailed information and steps please read it carefully and follow the instructions that are listed.
Step 1. Click this link to proceed to the main interface of the website. Click the Start Recording and launch the tool.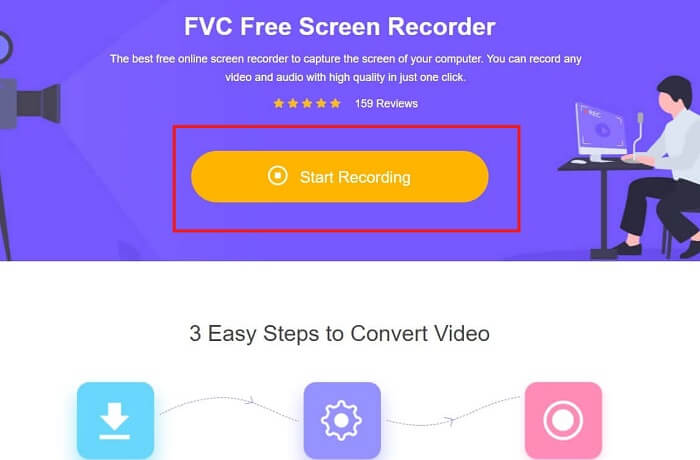 Step 2. If the tool is already open, you will notice a floating screen like this.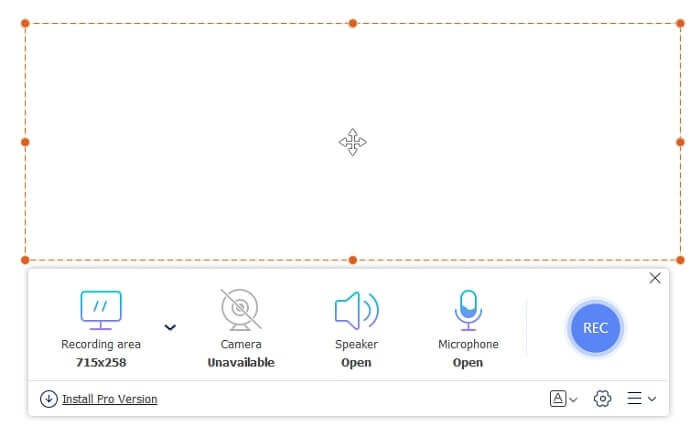 Step 3. Press the Settings to adjust the format and the other settings you may like, then click OK to save.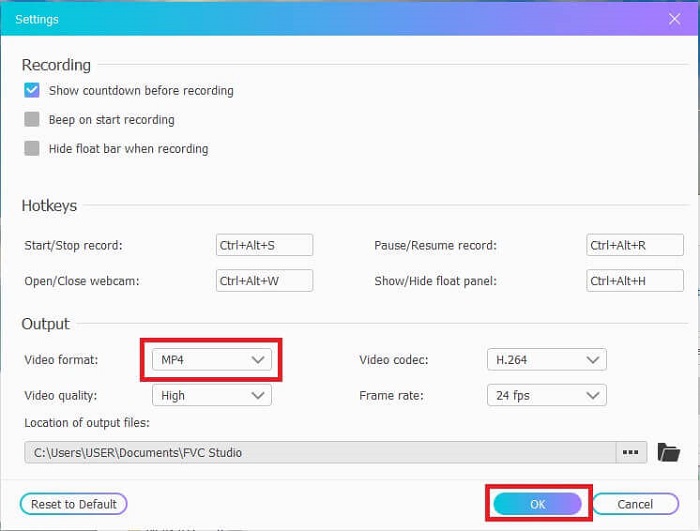 Step 4. In the floating toolbar, you may adjust the frame size or click the Full Screen for full display as well. Next to the frame size is the Webcam to add your face while recording, Speaker for the system sound, and lastly the Mic to add your voice. If you're ready to start click the disk-shaped button to start recording.

Step 5. If the recording is finished, click the square button, a History list will show below the floating toolbar, arranged from the latest and oldest.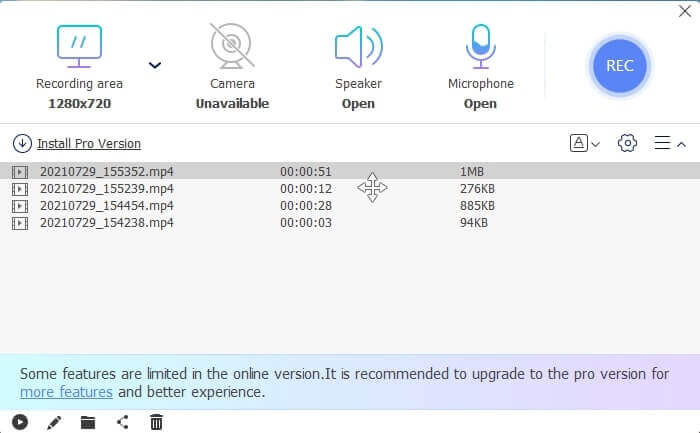 Pros
Best Online free tool that is available to all platforms.
Unlike any other online tool, it is easy to use and no ads will suddenly pop-up while recording.
To sign up, you needed to use the tool.
Cons
Internet-dependent, it will not work without internet connection or data.
It has no Lock-in Screen feature. It is only available in the premium version of the tool.
Part 2. Other Popular 3GP Video & Voice Recorders for Windows and Mac
1. FVC Screen Recorder
Ever heard of one of the best screen recorders chosen by the user worldwide? Then if it is not this is for you. FVC Screen Recorder This screen recorder is available on all different known platforms. Most common problems you may encounter with the other screen recorder, some android voice recorder 3gp no sound output. While using the tool you will never encounter this type of problem as long as you don't turn off the speaker for the system sound and the mic to add your voice. If you want to know how to use this multipurpose tool, then read thoroughly and follow the instructions below.
Step 1. Download the tool. Choose between the two operating systems you are currently using. Install the tool then adjust the Preferences according to your wants, click Finish to proceed.
Step 2. After installation, a floating toolbar like this will pop up to your screen. This will indicate that the app you're using is already running through the program. Click the Video Recorder.

Step 3.After clicking it, adjust the display to full-screen or you may as well select a region. Press the System Sound to add your computer's sound. These other options are only depending on if you want to use them. You may as well add your face and voice by turning on the Webcam and Microphone.

Step 4. Before starting it, proceed to click the Gear button and adjust the settings if needed, then click OK to save the settings. After all of the preparation, click the round-shape button to start the recording.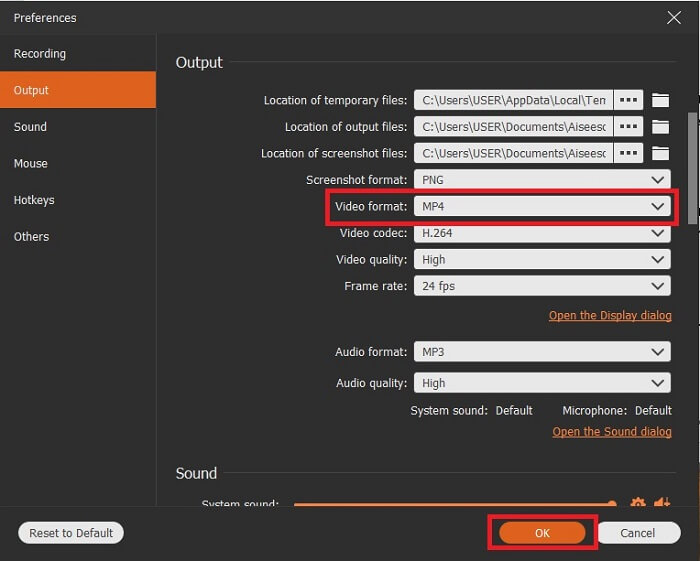 Step 5. If you want to end the recording, click the tiny square button in the toolbar to Stop. Click Save and choose where to save it. Then a list will show on your screen. It is arranged from the latest to the oldest. Click the first video at the top to re-watch the video film.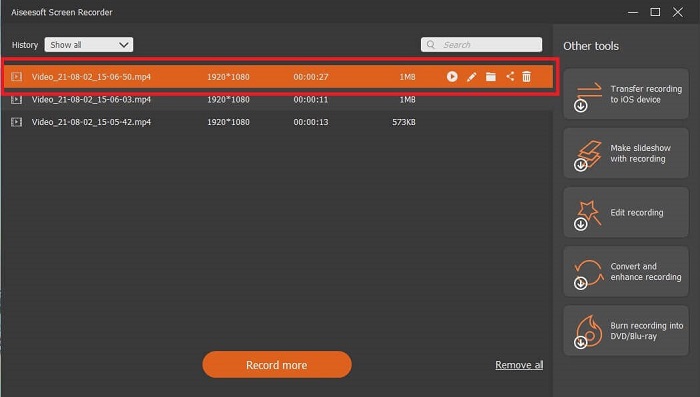 Pros
It is not internet dependent. Record as much as you want, anytime and anywhere.
It is user friendly and the best choice for the beginners who want a professional output or for professionals who are looking for an easy to use screen recorder.
It has this unique feature, the Lock-in Screen.
Cons
Pay-to-use tool and yet users still use it.
It requires 2.4MB of your storage to be downloaded.
2. ScreenFlow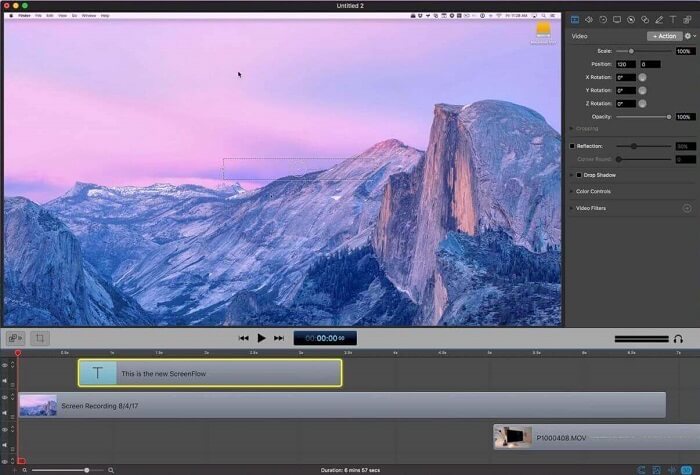 Another best tool for mac users. Screenflow is a tool that is considered the best screen recording tool in the mac operating system. It is a pay-to-use tool. So, if you think that this tool is cheap then the answer is not. This tool costs almost above the limit a screen recorder can offer. It can offer what other pay-to-use screen recorders can offer. And for some reason, mac users prefer this as their personal choice screen recorder.
Pros
Easy to use tool that is available for mac.
Up-to-date tool.
No malware issues.
Cons
Only available on Mac.
It can be as costly as your choice.
3. Fraps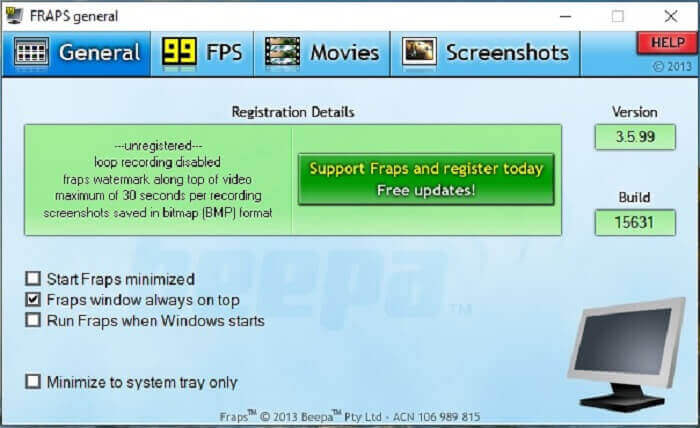 Like the other tool, Fraps can easily be placed in the top 10 best screen recorders. This tool makes your screen recording as easy as possible. Because of its on-point instruction of the tool. But this tool is not in the update. Because of the fewer updates given to the tool, its popularity became less and less but still, some users prefer it as it is.
Pros
A unique tool that supports AVI file format.
User-friendly interface with detailed instruction.
Supports resolutions up to 7680x4800.
Cons
The interface is boring to look at.
Because of the AVI file format. If you record 20 minutes of video it would take up to almost a 4gib of storage. Not the best choice for long recording.
Part 3. Comparison Chart
FFeatures
FVC Free Screen Recorder
FVC Screen Recorder
Screenflow
Fraps
Video/Audio Screen Recording
Annotate
Malware Safe
Hardware Acceleration
Lock-in Screen
File size
Few kbps for the launcher
2.1mb
85.3 mb
2.4mb
Available Operating System
In All Platforms
In All Platforms
Mac OS
Windows XP, 2003, Vista, and Windows 7
Price range
A Free Open-source Online Recorder

For 1 month: $25.00

For a year: $31.20

For Lifetime License: $55.20

SCREENFLOW(Volume discount prices): $149

SCREENFLOWSuper Pak: $209

SCREENFLOWSuper Pak + Premium Support: $239

It is free, but you may also register for $37
Part 4. FAQs about 3GP Recorder
Why can't I play my 3GP media file format on my media player?
Maybe it is because your media player doesn't support this type of codec. If you want to watch your 3GP file format you may use the FVC Free Video Player. This media player is free and it supports different video-audio formats. As long as you have the internet, you can also avail yourself of the premium version with more options and features than the free version. Or you can read on Best 3GP Players to find your desired one.
How do I save a .3gp audio file from an android voice recorder to mp3?
Use a converter that can convert 3GP to MP3. A great example is the FVC Free Online Video Converter. It can convert more than 200+ media file formats that are available to all platforms.
Is it possible to merge different 3GP files in one media output?
Yes, it is possible with the help of FVC Free Online Merger. This online tool makes it impossible to merge 2 or more 3GP files as one. It is another best tool produced by the FVC. Click the merger to continue.
Conclusion
We conclude that most of the users still do the recording for different types of purposes. Whether they use it as a recorder for montage, business meetings, teachers' discussion, and many more. But still, whatever the reason you're recording or whatever format do you want to be the output of the final product. All of the recorders can do the job as you may ask.
But all of the different recorders around the web and in this list maybe you're still wondering what is the best that will suit you. Before giving you an idea about what you should choose, you must think it through thoroughly. If your screen recorder can do the demand, you want today and maybe in the future. FVC Screen Recorder is the best tool for you. Unlike any other tool that is listed here. This tool is so unique that it can create a space between all the screen recorders over the web. And yet it is always simple to use and execute the best performance a newbie or professional should ask for. So, what are you waiting for? Don't settle for a free or an expensive one if you can buy a cheap version that can do more than this tool.